Seinabo Sey Is Headlining Music Hall Of Williamsburg [5/30]
Swedish-Gambian songstress Seinabo Sey is headlining at Brooklyn's Music Hall of Williamsburg on Saturday May 30.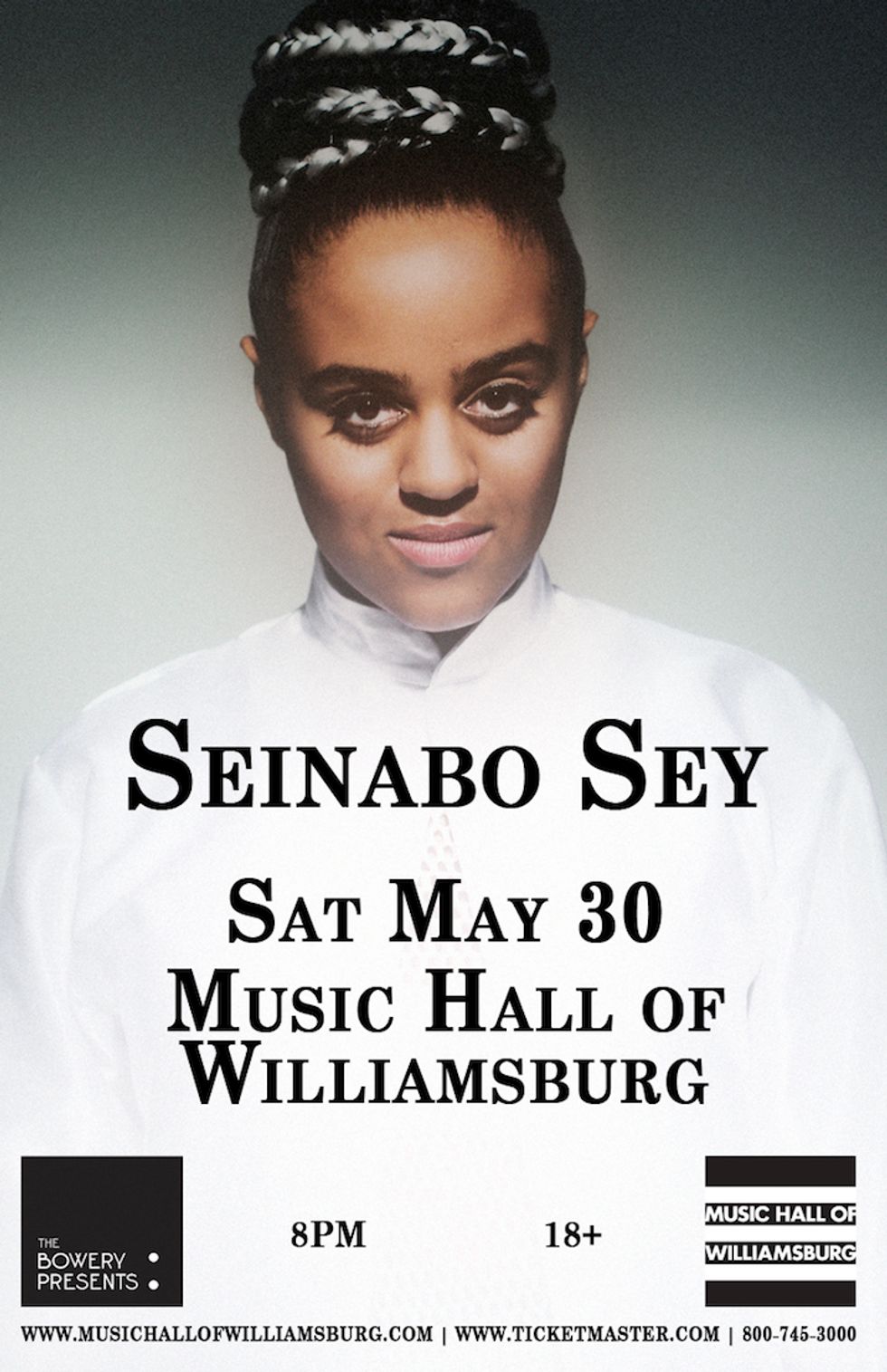 ---
Swedish-Gambian singer and songwriter Seinabo Sey will be paying a visit to NYC on May 30 for a headlining show at Music Hall of Williamsburg. Her most recently released EP For Madeleine was widely well-received for its combination of epic production and Seinabo Sey's unique vocal range, all presented within an accessible and sophisticated pop sensibility. Watch the elegantly mysterious music video for Seinabo Sey's single "Pistols at Dawn" and revisit her previous singles "Younger," which Spoek Mathambo remixed, and "Hard Time." Grab yourself a ticket at the links below.
>>>Seinabo Sey Music Hall Of Williamsburg Additional Show Info