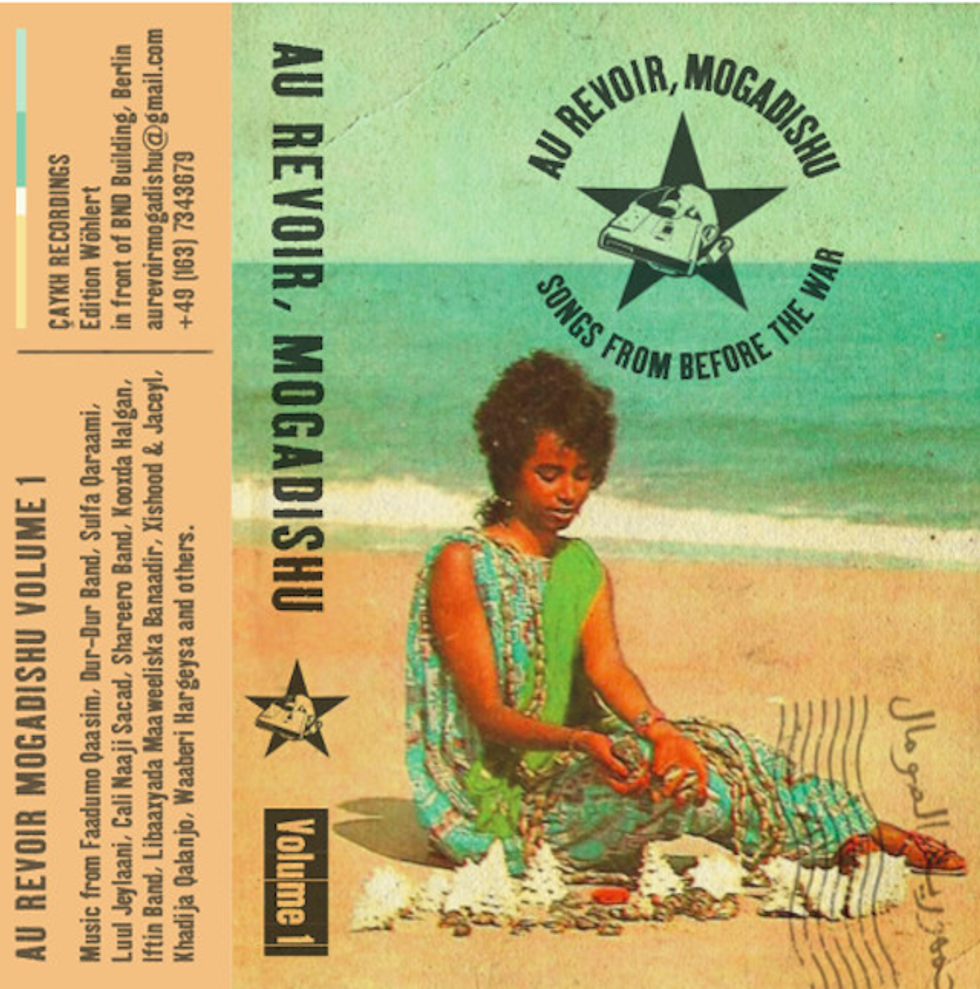 ---
Berlin-based cassette label Caykh Recordings and Jakarta Records recently put together the striking Au Revoir, Mogadishu mixtape, a collection of pre-war songs from "the golden days of Somali music." The 45-minute Somali disco mix runs through a number of selections from the likes of Dur Dur Band, Waaberi, Qadiijo Qalanjo and several other acts.
"This Tape of 70s and 80s Somali sound is a rich blend of traditional Somali folk music infused with Western funk, rock and reggae and a touch of Indian, Arabic and African flavors," explains Caykh. "There are hardly any proper releases of this soulful sound of guitar, synthesizer and drums. I spent some months finding, compiling and editing rips of TV and live recordings on old VHS tapes and radio broadcasts to cassette tapes and here is what I got. Enjoy! With love from Mogadishu."
Stream Au Revoir, Mogadishu's A-Side in its entirety below and purchase the 2-sided cassette tape from Caykh Recordings. The recording is available for purchase here in the US.
Au Revoir, Mogadishu A-Side Track List
01 Libaaxyada Maaweeliska Banaadir - Naga Tag, Kac Hooyaa
02 Waaberi - ? (edit)
03 Kooxda Halgan - badbaado guri hooyo
04 Qadiijo Qalanjo - Diriyam Oo Hoo Diriyam
05 Waaberi Hargeysa - Soo dhowoow
06 Wabari Xishood & Jaceyl - ? (edit)
07 Iftin - Wanaagaaga
08 Waaberi - ? (edit)
09 Qadiijo Qalanjo - Dhesessha
10 Dur-Dur Band - Ethiopian Girl
11 Iftin - Axdigii Waad Oofin Weyde