In our 'Spotlight' series, we highlight the work of photographers, visual artists, multimedia artists and more who are producing vibrant, original work. In our latest piece, we spotlight Ouattara Moussa Idriss Mahamanalso known asO'kiins Howara, a self-taught Ivorian photographer and visual artist who works exclusively with his smartphone to bring bright, fashion-forward depictions of Africans to life. Read more about the inspirations behind his work below, and check out some of his stunning images underneath. Be sure to keep up with the artist on Instagram and Twitter.
---
Their responses have have been edited for length and clarity.
Describe your background as an artist briefly and what led you to become a photographer?
As an artist I touch on several artistic domains: music, drawing, writing, but I did not consider myself an artist until I discovered a love for photos. What led me to photography, I would say, is my way of conceiving things, I wanted to bring to life what I made in my mind.
What are the central themes in your work?
The central theme in my work is often to [express] the beauty of Africa through its cultural riches. I also denounce certain evils that affect society.
Can you talk about how you use and interpret color in your work?
Colors are for me an essential element for the beauty and the originality of the photo, I use color to bring life to the photo.
How has the current pandemic affected you as a creator?
It has not affected my work that much, but it should be noted however, that there is less contact with the outside world. Since I often work with other models and props, I can't have all the accessories I want, as well as all the [other] elements necessary for the composition. But I try to do my best to always create.
"False System," 2019
Photo by O'kiins Howara
"Breath," 2020.
Photo by O'kiins Howara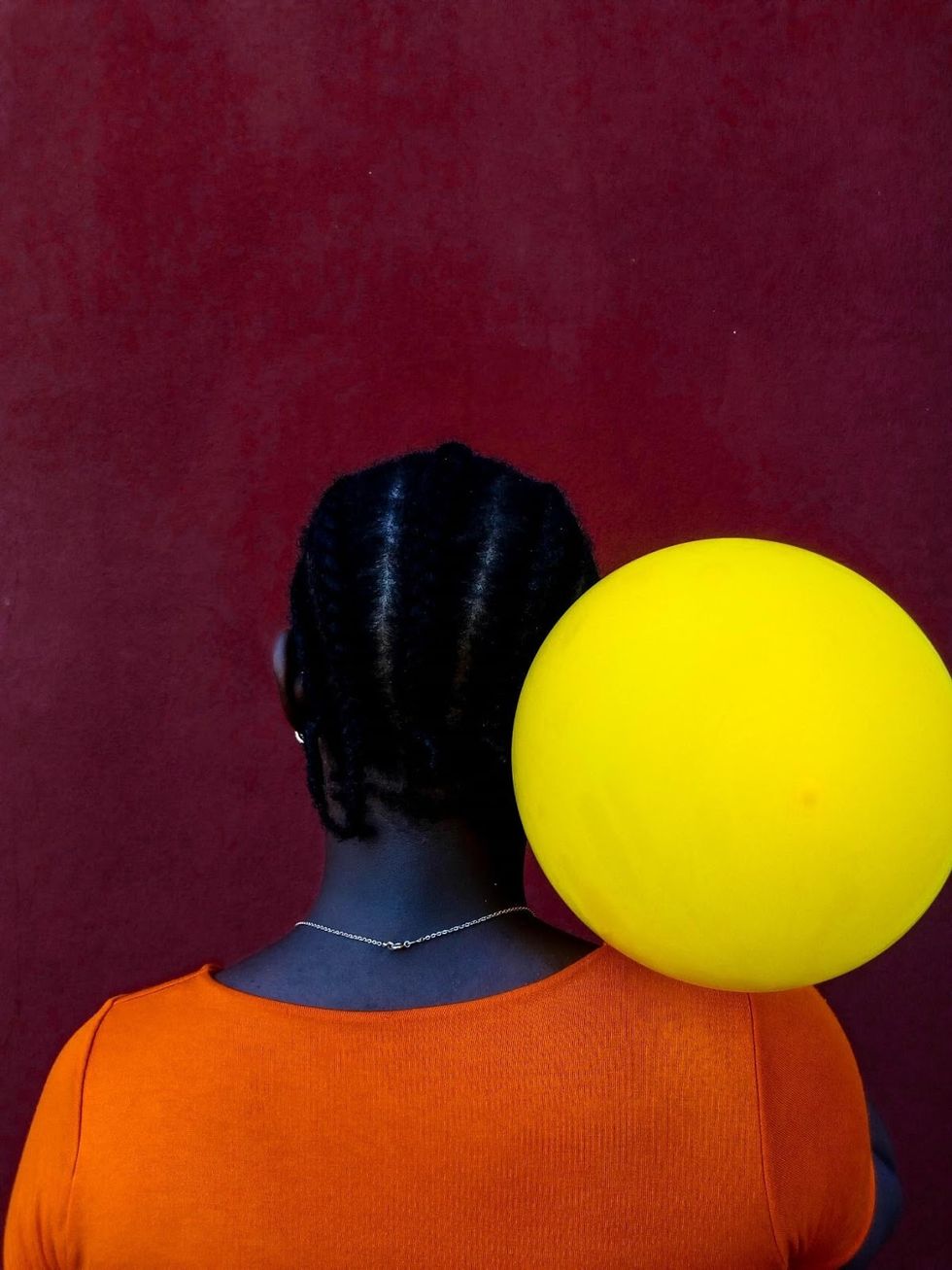 "Color," 2019.
Photo by O'kiins Howara
"Behind M'y self," 2020
Photo by O'kiins Howara