The customary gqom snare draws the listener in before one half of Stiff Pap, the rapper AyemaProblem's sparse rhymes detail his intent to party and return home the following day.
The other half of the duo, the producer Jakinda, stacks the layers of the beat one by one, and by the time the song gets to the chorus, its kwaito-esque bouncy rhythm has been decorated by a selection of synth leads of different textures.
---
"This track is a representation of being young, black and carefree in South Africa. Reminiscent of summer holidays at the beach soaking up some sun with the whole family," says the duo in a press release sent to OkayAfrica.
Complementing AyemaProblem's carefree lyrics and chants is Moonchild Sanelly, who contributes a racy verse which she opens with the lines, "Udl' i-summer, ngidla wena." She gyrates and frolics alongside the duo in the song's accompanying visuals.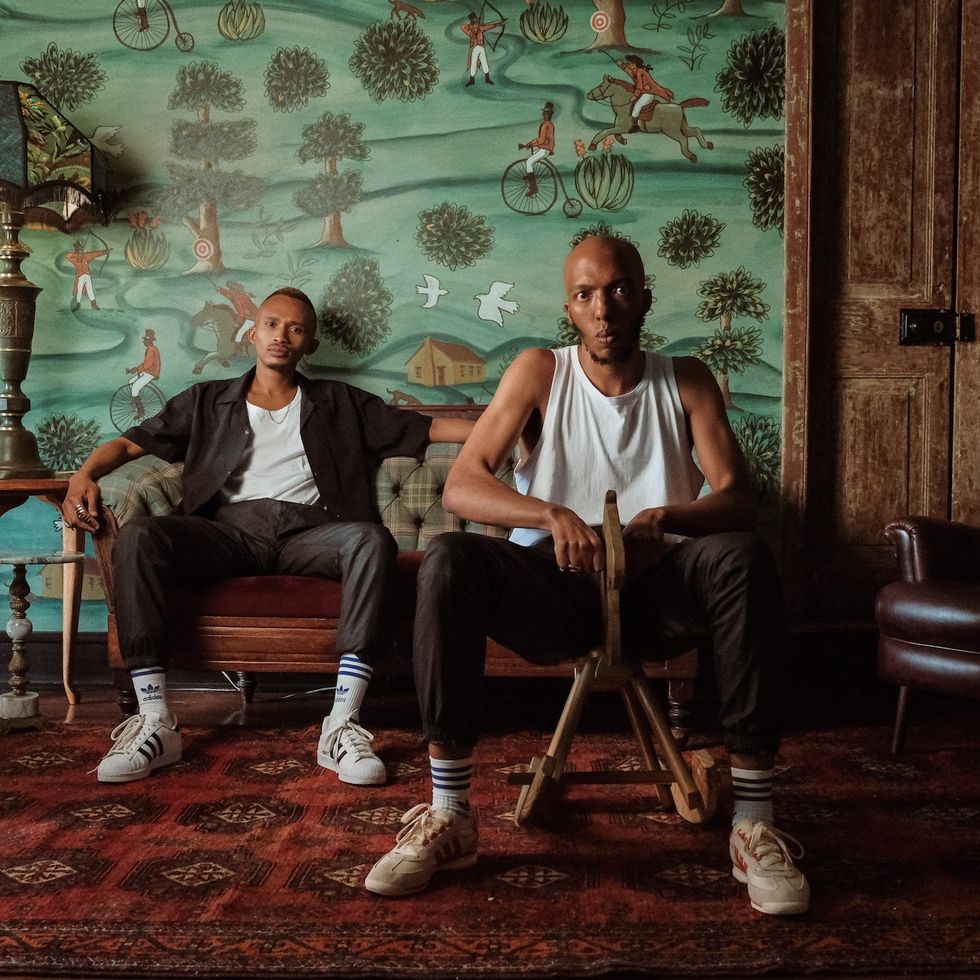 Stiff Pap on-set for the "Ngomso" music video. Photo by Arron Nathan.
The music video, which was filmed in Cape Town, was directed by an all-women crew led by director Sandulela Asanda.

"Ngomso", which has been in the vault for three years, is the first single release by Stiff Pap since a series of freestyles they released earlier this year. The crew last released a project in 2019 with their Stiff Pap Radio EP, a follow-up to their 2018 debut EP, Based on a Qho Story.
Stiff Pap has come a long way since being just another experimental hip-hop/electronic duo in Cape Town blending gqom, kwaito, EDM and hip-hop, to cementing their space in the country's alternative electronic and hip-hop scene.
Stream Stiff Pap's new single "Ngomso" on Apple Music and Spotify, and watch the music video below.
Stiff Pap - Ngomso ft. Moonchild Sanelly (Official Video)youtu.be