Music
Listen to Stonebwoy's Star-Studded New Album '5th Dimension'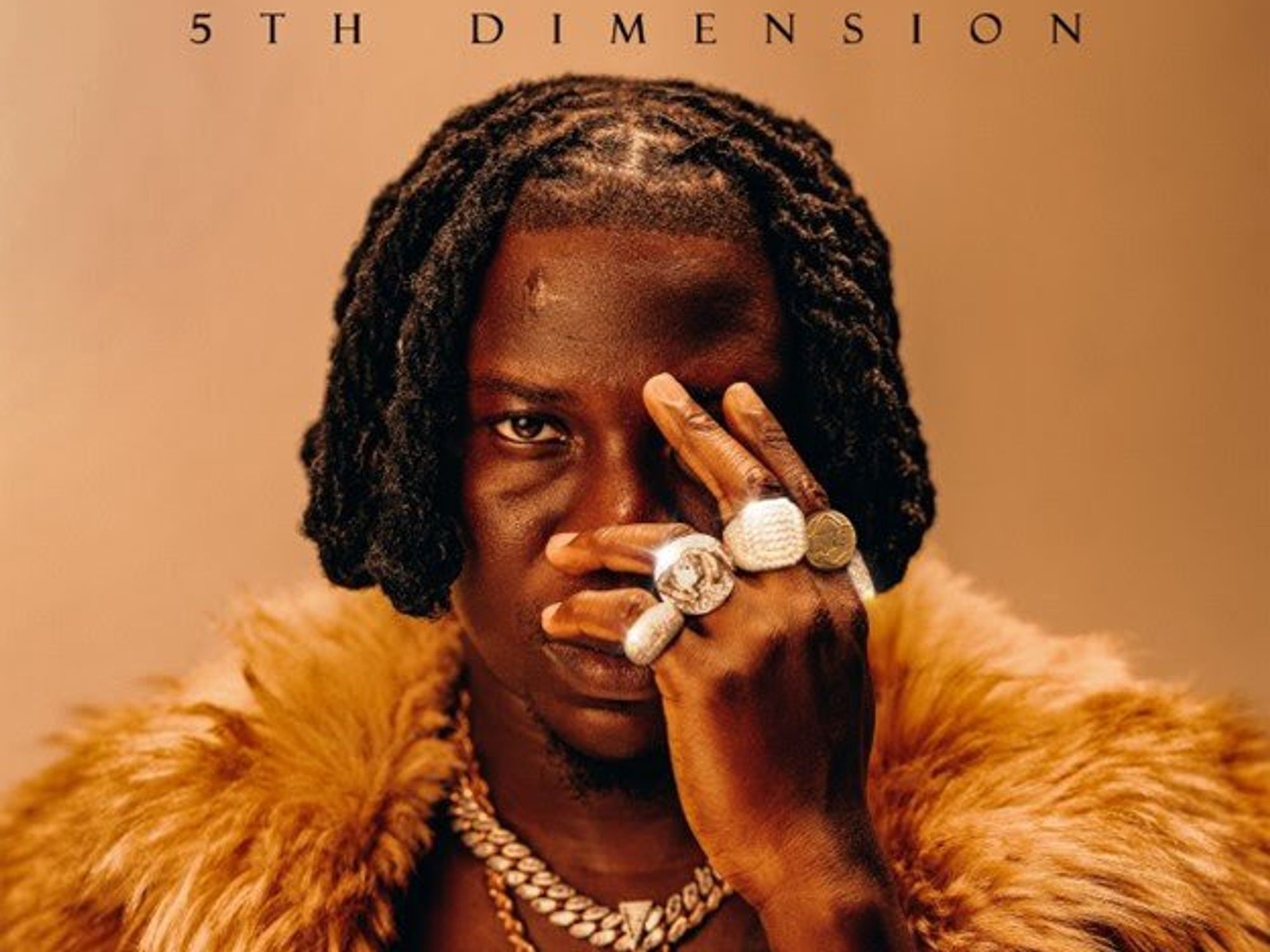 Photo credit: album cover of '5th Dimensions,' Def Jam Recordings.
The Ghanaian star brings together an impressive line-up of musical heavyweights to his fifth studio album.
Stonebwoy is not letting up on his run as an Afro-dancehall front-runner, and the release of his fifth studio album, 5th Dimension, is further proof of that. The body of work features Stonebwoy's signature reggae dancehall sound, and includes appearances from an impressive roster of artists like Angelique Kidjo, Stormzy, Shaggy, Mereba, and Davido.
The album consists of 17 tracks that showcase the celebrated Ghanaian artist's ear for the Afro-dancehall sound and beyond. Stonebwoy's ability to code switch and tinker with different genres shows itself in the album, underscoring the singer's distinct story-telling ability.
Earlier in February, Stonebwoy released "More of You," a lyrical love song and a clarion call coaxing the woman of his dreams to open up more. He kept the momentum going when he released "Far Away" a month later, a rhythmic, effortless, fusion of amapiano and dancehall.
Since his rise to fame in 2012, Stonebwoy — born Livingstone Etse Satekla — has been making waves in the music industry, putting Africa firmly on the musical map through his international touring, high-profile collaborations, and chart-topping singles.
Over the course of his career, the award-winning superstar has collaborated with renowned artists like Keri Hilson, Sean Paul, Trey Songz, Burna Boy, and Alpha Blondie, among others. In many ways, Stonebwoy has become a connoisseur of music, experimenting with different sounds to pin down what exactly works for him. One would describe his sound as ever-evolving, as it often combines his Ghanaian roots with international influences, making it appealing to a global audience. Although he has come a long way since his Grade 1 days, and has since released several successful albums, one thing is certain: he continues to push musical boundaries and put Ghana on the map.
Listen to 5th Dimension below: