Video
Stormzy Recruits Burna Boy & Ed Sheeran For 'Own It'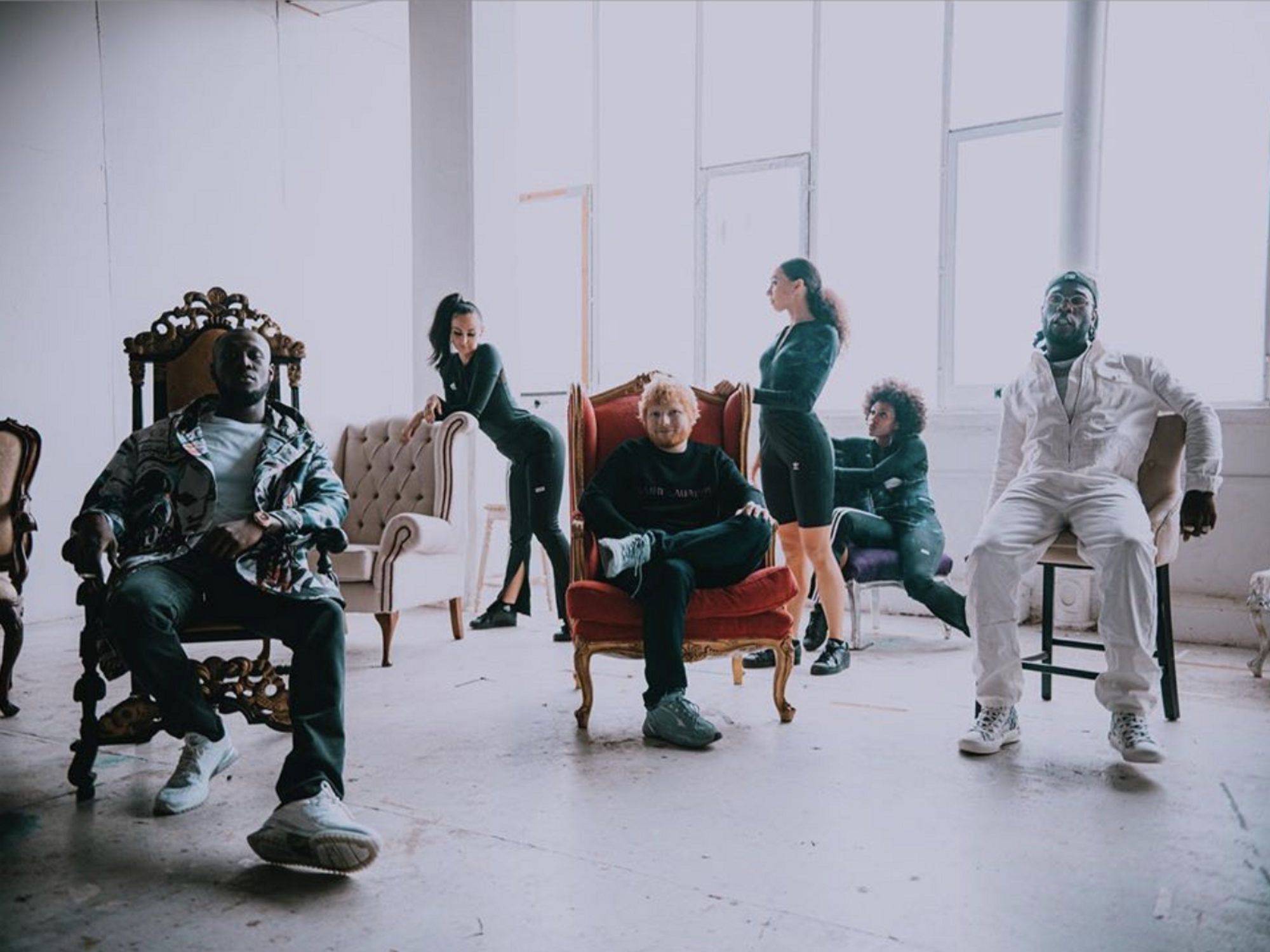 Stormzy, Ed Sheeran and Burna Boy in "Own It" (Youtube)
Watch the new music video from Stormzy's upcoming new album.
Stormzyis readying the release of his second album, Heavy Is the Head, due December 13.
He's now come through with the new music video and single for "Own It," an electronic head-nodder collaboration with the Burna Boy and Ed Sheeran.
The addictive new song is accompanied by a new music video, directed by Nathan James Tettey. It follows Stormzy, Burna Boy, and Ed Sheeran as they perform on rainy London rooftops, warehouses and club dance floors—simply put, it looks like a fun time.
---
Stormzy's already shared several singles from the upcoming Heavy Is the Head album: "Vossi Bop." "Wiley Flow," and "Crown."
The British-Ghanaian rapper's also launched his own scholarship which aims to provide funding for black students wanting to be admitted into Cambridge University. The rapper has been credited with a 50 percent increase in the admissions of Black students at the top-tier university—a phenomenon that's been dubbed the "Stormzy effect."
Get into Stormzy's "Own It" featuring Ed Sheeran and Burna Boy below.
STORMZY - OWN IT (feat. ED SHEERAN & BURNA BOY)youtu.be