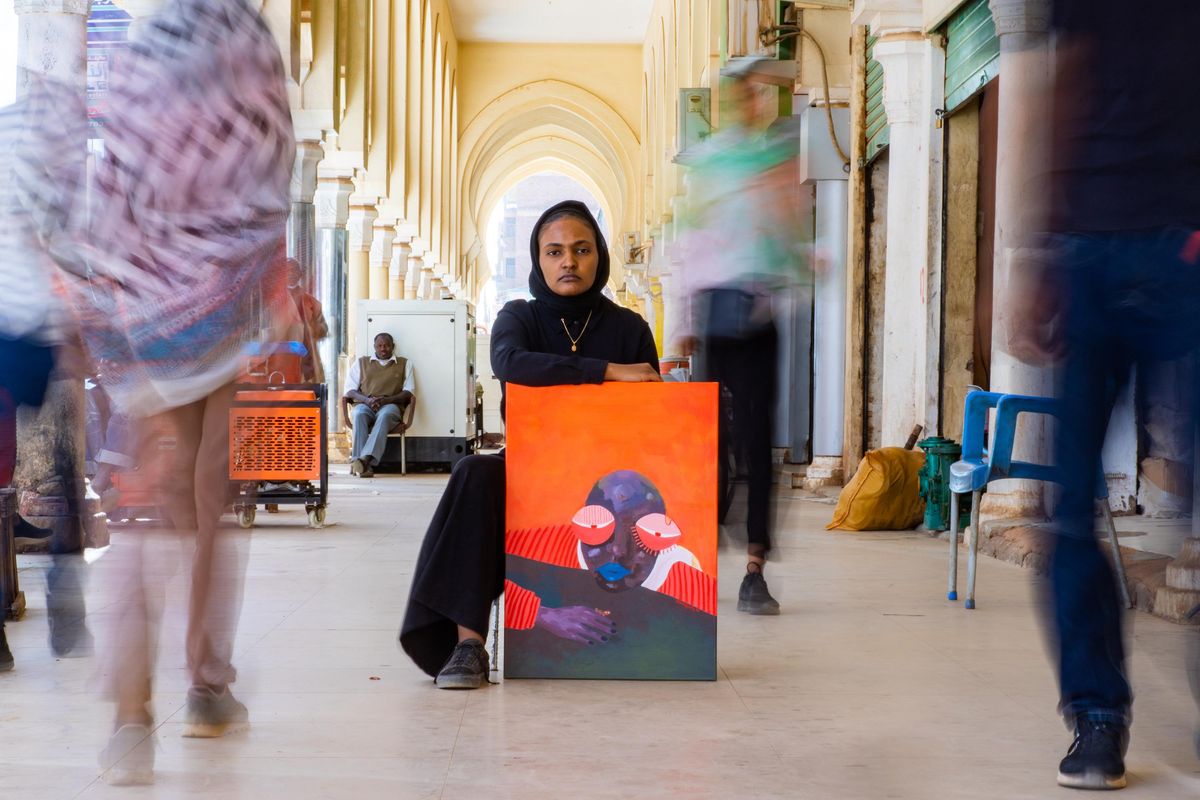 Photo Credit: Mazin Elzain
Community is at the forefront of Reem Aljeally's artistic pursuits, as she empowers artists just like her.
Sudan's art scene is a hidden gem. The country's capital, Khartoum, has been a budding attraction for creativity and expression, though inextricably linked to the uprisings that shook the country in 2018. Art was deployed as a tool to register discontent on rising prices and the removal of subsidies on basic goods. Artists became an integral part of months-long protests that saw Sudan experiencing numerous marches, strikes, and protests.