It's officially SXSW season. Though this year's festival has seen a bit of controversy surrounding its contracts for international acts , the Austin-based music, film and arts festival will take place from March 10 to 19, and will feature some of the biggest names in African music.
---
Last year's roster boasted Davido , Bombino , DJ Cuppy and more. The 2017 line-up is shaping up to be just as memorable, as it's been announced that a slew of heavyweights are set to perform.
Below is a list of the African artists that you should check out at this year's festival, and where you can find them.
Ayo Jay
Nigerian artist, Ayo Jay , made waves last summer when his single "Your Number" became one of afrobeats' first crossover hits. The song dominated international radio and even got a remix from Fetty Wap . The success of the song landed Jay a major record deal with RCA and he was listed as one of Rolling Stones' "10 Artists You Need to Know" in 2016.
Shows : You can catch Ayo Jay performing at the Cedar Street Courtyard. Click here for more info.
Alikiba
In 2016, Tanzanian megastar Alikiba became one of the first East African artists signed to Sony. He'll have an array of hit songs to perform, as every single he's released since his debut has sprung to the top of the charts, one of his most well known being the 2014 hit "Mwana." He's been East Africa's "Most Downloaded Artist" on the music service Mkito for three consecutive years starting in 2014 and he's won countless international music awards. It's no secret why he's nicknamed "The King."
Shows : He'll preform at the International Day Stage Austin Convention and at the Cedar Street Courtyard. More details here .
DJ Edu
DJ Edu is the man behind BBC Radio 1xtra 's longest running African music show "Destination Africa." He's the continent's most recognizable music ambassador, known for putting African artists on the map and championing growing music scenes through documentaries like his latest "The Best Nightclubs in Africa."
Shows : DJ Edu will be live at The Belmont .
Faarrow
Courtesy of Faarrow
FAARROW consists of Somali-Canadian sisters Siham and Iman Hash , who developed their musical talent when their family relocated to Toronto after escaping the civil war. Lat year, the group released their first EP Lost, and their debut album is on its way. They'll most likely perform fan-favorites like " Chasing Highs " and " Shut Up ." Aside from creating music, the sisters also engage in humanitarian work and are currently spokespeople for the UN's Refugee Agency. We recently featured them in OkayAfrica's 100 Women .
Shows : Faarrow will perform at Palm Door on sixth patio .
Juls
We've been following DJ Juls ' career for quite some time now. His unique production blends highlife, afrobeats, hip-hop and more, and he's produced countless bangers with the likes of Sarkodie and Maleek Berry . Most recently, he collaborated with L.A.X for the smooth highlife-inspired single "Give You Love."
Shows : Juls will perform at The Belmont. See more details here .
Kwesta
The South African MC Kwesta , topped his country's hip-hop charts last year with hit song "NGUD," which features Cassper Nyovest and saw the rapper flexing his unique Zulu and English rap hybrid. He released his debut album Special Rekwest in 2010. His latest album, 2016's DaKAR II (Da King of Afrikan Rap II), is a double-disc follow-up to his 2013 album by the same name. Kwesta's been doing his thing in the South African rap game for over a decade.
Shows : Kwesta will deliver two live sets, one at Clearport and the other at Radio Day Stage Austin Convention. You can find more details here .
Little Simz
With her introspective lyrics and slick flow, British-Nigerian MC Little Simz , constantly draws comparisons to Lauryn Hill , but she's really in a lane of her own. Her music video for "Gratitude"  was inspired by the 2015 South African Student Protest , and was one of the year's best. She recently blew us away with her Tiny Desk Performance of songs from her sophomore album Stillness in Wonderland .
Shows: Little Simz will play at The Main II and at Mohawk Outdoor .
Maleek Berry
Star producer and artist Maleek Berry will also hit the SXSW stage. The Nigerian artist produced some of Wizkid and Wande Coal 's most popular jams, before dropping his very own debut EP, Last Daze of Summer, in 2016. He's blown up thanks to singles like "For My People" and " Kontrol ." His latest banger " 4 Me " will likely be a crowd favorite.
Shows : Maleek Berry will perform at The Belmont as part of the Sounds from Africa and the Caribbean showcase. More details here .
Mélat
Mélat album cover for "MeVen."
Austin-based Ethiopian singer Mélat first caught our attention with the hazy and seductive pop compositions on her 2015 EP, It Happens So Fast . The singer dropped her 11-song debut album, MéVen, this year — a collection of personal and modern R&B songs that explore several angles of her Ethiopian heritage (it also features her first full song in Amharic).
Shows: Catch Mélat at Trinity Hall at Old school. More info here .
Moelogo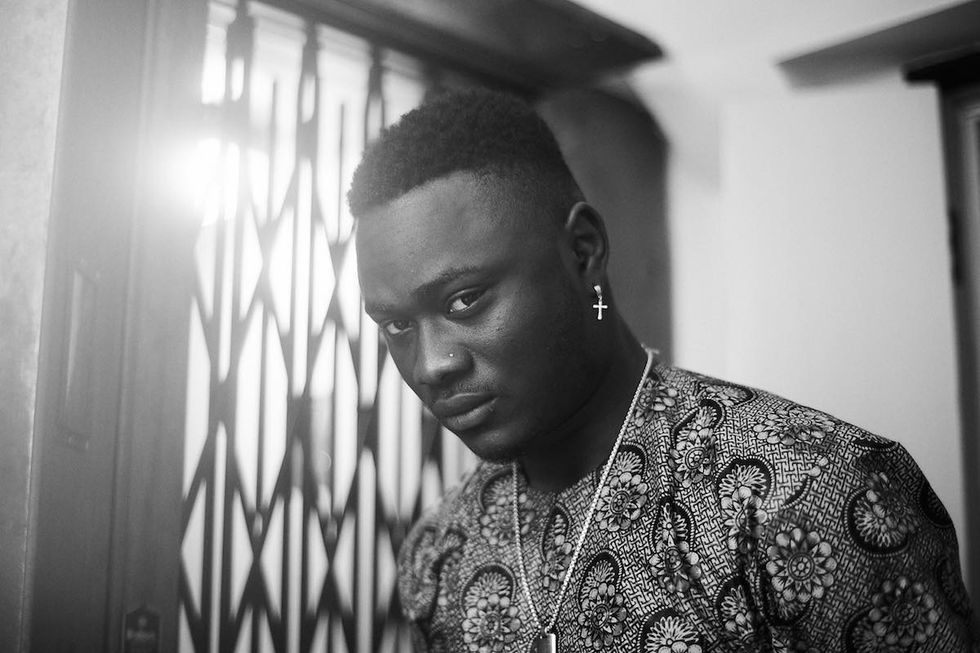 Moelogo. Photo courtesy of the artist.
Born in Lagos, the British-Nigerian songwriter Moelogo is South London's rising afrobeats star . Moelogo first broke out in 2013 with "Pangolo." He came out with his latest 5-song EP, Ìréti , last year, which he created with producer P2J. "Ìréti" translates to "Hope" in his native language, Yoruba. His buzz is rising as the the likes of Davido and Sarkodie have remixed his Ìréti standout "Penkele."
Shows: Moelogo will perform at The Belmont. More details here .
Robin Thirdfloor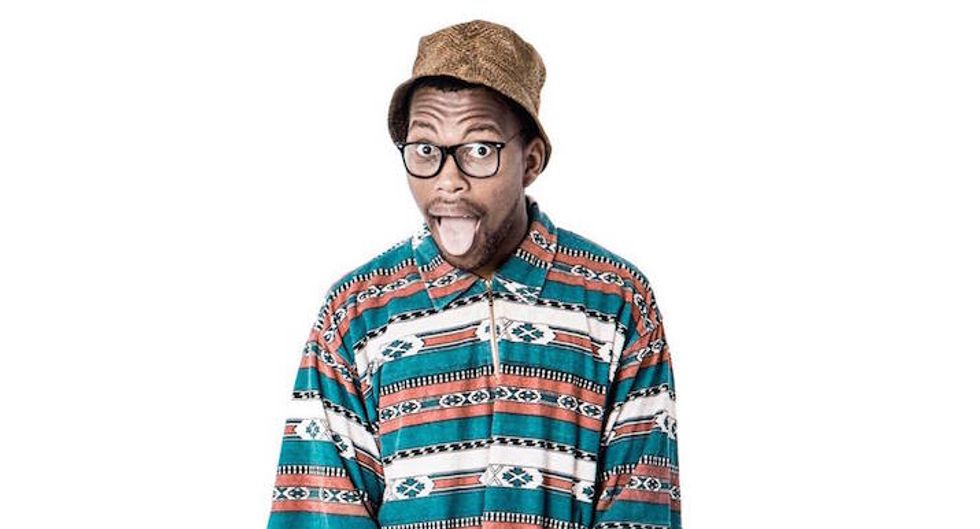 Courtesy of Robin Thirdfloor
Robin Thirdfloor is one of the 25 South African Rappers Under 25 Killing the Game . His latest EP, Sounds Empty Pockets Make , is a meditation, with dope rhymes and beats, on being broke in an age of increasing consumerism and the peer pressure to keep up. The Durban rapper's currently signed to the indie label Post Post alongside Moonchild , Elo and Fortune Shumba.
Shows: See Robin Thirdfloor perform at Clearport. More info here .
Samito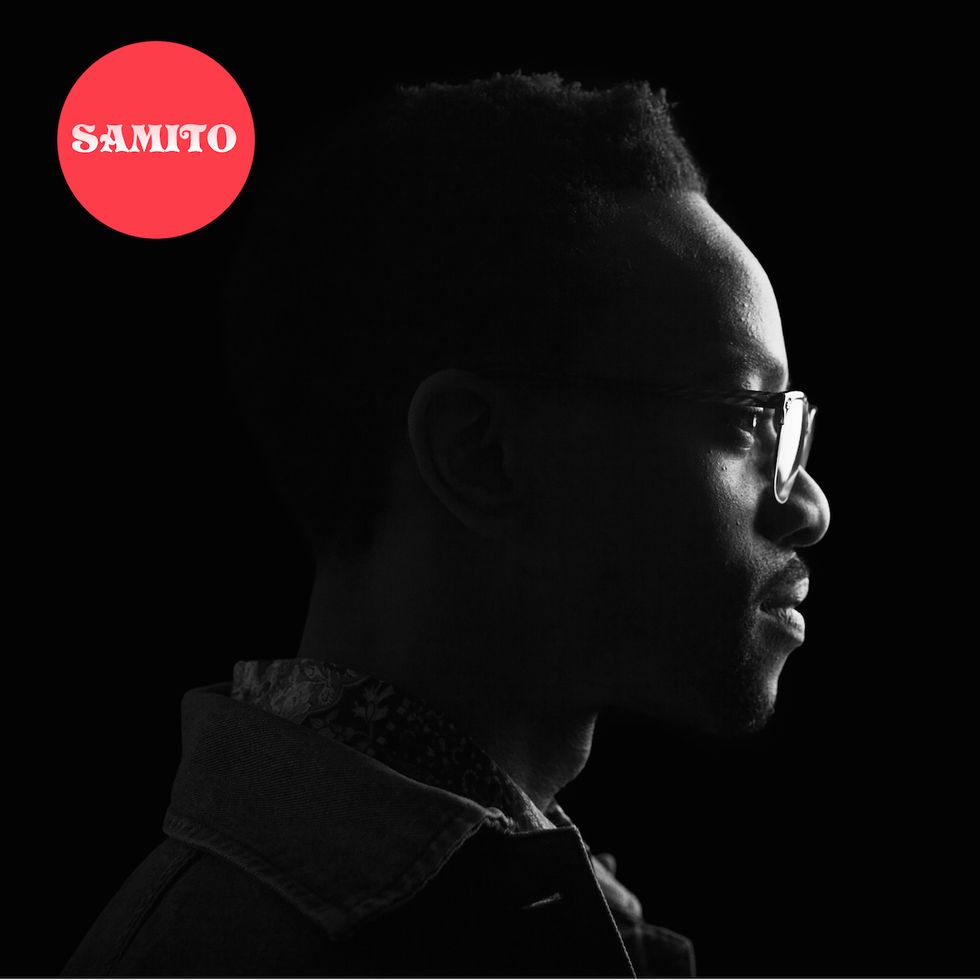 Samito album cover. Photo courtesy of the artist.
The Montreal-based Mozambican artist and songwriter Samito released his debut album last year on Costume Records. The self-titled album, Samito , includes eight tracks and highlights the artist's unique and distinctive new-age electronica sound, while reimagining the landscape of afro-inspired beats.
Shows: Catch Samito live at Swan Dive. More info here .
Ras Nebyu
Ras Nebyu is a Washington, DC-based Ethio-American rapper who caught our attention with his romantic cover of Drake's "Controlla ." Nebyu's tracks bridge the gap between his Ethiopian and American backgrounds, providing a new and fresh take on D.C. hip-hop.
Shows: See Ras Nebyu at Austin City Limits live at the Moody Theater. Details here .
Oshun
Brooklyn-bassed duo Oshun perform songs with the purpose of spreading the essence of the Yoruba deity they're named after. The group's sound is built on neo-soul and hip-hop and preaches love, peace, and social justice. In the span of a few years, Oshun have cultivated a growing grassroots following, leading to more than a million streams on Soundcloud and almost two million on YouTube.
Shows: See Oshun perform live at the Russian House. Details here .
Young Paris
Young Paris at SummerStage. Photo by Oluwaseye.
The NYC-based Young Paris , who signed to Jay Z 's Roc Nation last year, is coming off the release of his African Vogue album. He'll surely be bringing his entrancing dance performance, electronic beats, and "African flyness" to his shows.
Shows: Catch Young Paris at Clearport. Info here .