Photo by Ifebusola Shotunde.
"No Place For Our Dreams," by photographer Ifebusola Shotunde, is an attempt to challenge the ills of Nigerian politics as the country's rescheduled election day draws near.
Nigerian youth continue to use creative mediums to express due critique to the political systems that claim to represent them.
Photographer Ifebusola Shotunde's new photo series seeks to do just that, utilizing photography and augmented reality to narrate a story that presents the adverse consequences of immoral acts on the people, by the political elite.
No Place For Our Dreams, inspired by Femi Kuti's album, No Place For My Dream, follows a political aspirant seeking a top position in government who connives with various levels of society all in the pursuit of power. Each character represents Nigeria's different demographics and is portrayed by young Nigerians aligned with Shotunde's belief that the masses hold the power to change Nigeria.
The series is a parody taking the all too common behavioral patterns seen in Nigerian politics to task, as Shotunde took the images to the streets of Lagos reminiscent of campaign posters in lieu of a traditional gallery exhibition.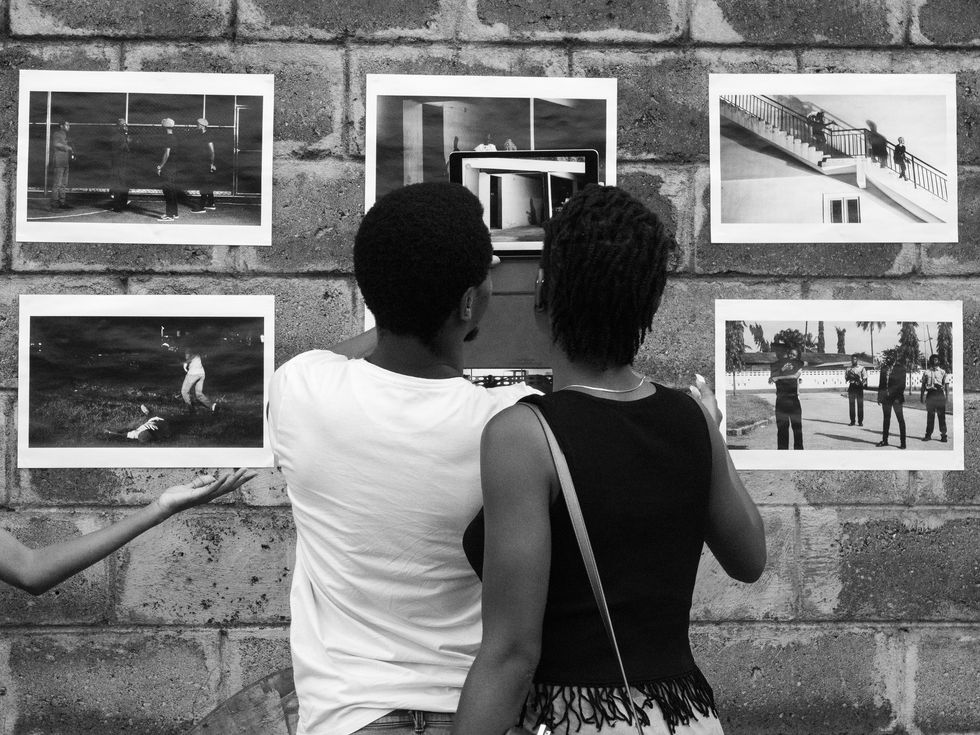 Photo by Ifebusola Shotunde.
"My reason for going ahead with this project was to start a conversation on how we, as ordinary people, suffer from the incompetence of our so-called leaders," Shotunde says in a statement. "I decided to show the work on the streets because it gives a wider range of Nigerians a chance to see the work and discuss possible ways of making the country a better place, regardless of what 'they' throw at us. Ultimately, I want us to provoke conversation around the state of politics in Nigeria in attempt to bring about this change."

Ahead of Nigeria's rescheduled elections at the end of this week, take a look at Ifebusola Shotunde's No Place For Our Dreams along with its accompanying narrative below.
Keep reading...
Show less