Londeka Thabethe insists on stating her favorite hip-hop producer is J Dilla. "I will take no slander about the god, may he rest in beats," she tells OkayAfrica in an interview about her photography.
During her birth month this year, the emerging South African photographer from Estcourt in KwaZulu Natal opened her solo exhibition at Durban's Distillery 031 venue. Titled 4:4 Mas'hlalisane, the exhibition showcased a series of images depicting the Joburg inner city and the country's most used mode of public transport—(minibus) taxis.
---
The images were taken during the years she was studying at the University of Johannesburg. During that period of her life, monochrome images of the Joburg CBD and taxis became a core focus for Thabethe who curated a monolithic Instagram feed of images shot mostly on her iPhone.
Shortly, she found herself showcasing her images at a group exhibition called Together Apart in the UK in the year 2017. In 2019, a solo exhibition presented by VANS at The Charlatan in Durban followed.
Thabethe has now diversified her shooting style and is exploring different mediums such as film. In the interview below, she discusses how she developed an interest in photography, how long commutes made her pay more attention to her surroundings, her proudest achievements and more.
This interview has been edited for clarity and length.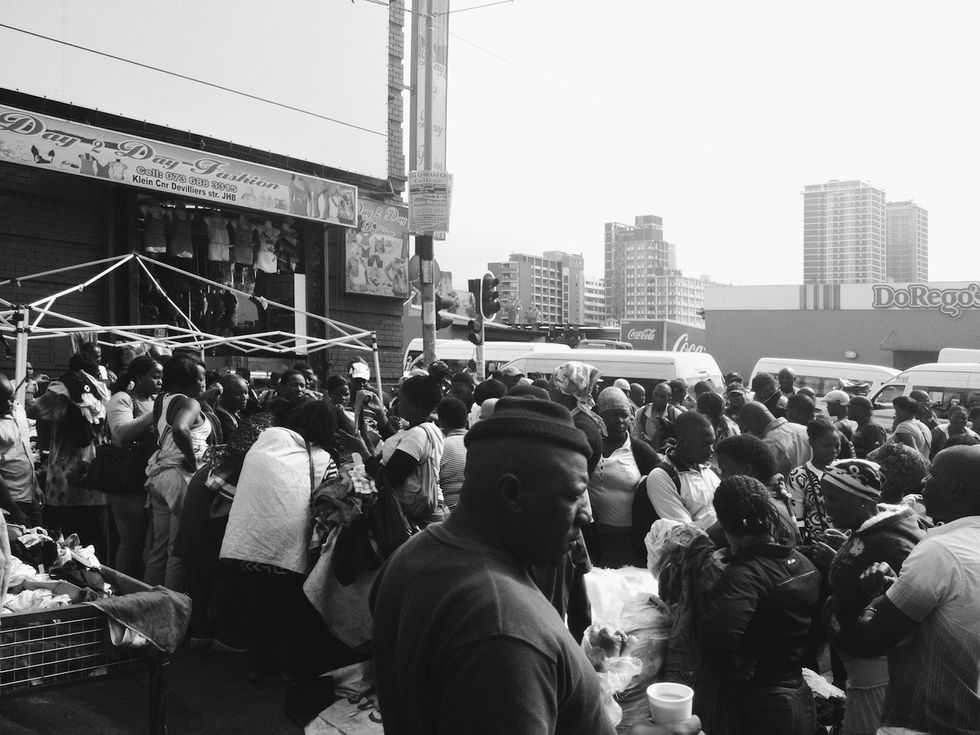 Morning coffee in Joburg central in 2015. Image by Londeka Thabethe.
How did you get into photography?
I've been intrigued since childhood, looking at my mom's photos (from groove mind you) and wondering about the stories behind them. She was a mystery to me. Later on, iPhone in hand, I found myself in the backs of taxis going to and from "uni", four taxis a day. Initially, I hated the rides because who wants to wake up at 5am and take two taxis before getting to their 8am class? It's traumatic. I used photography to distract myself from that and forced myself to know the city instead, to see the CBD differently. That's when it all began, there was one image I took of a woman crossing a street during the rain with boxes on her head, during the rain. After I posted it in black and white, I got such a positive response that I just haven't stopped going.
Only now, my passion is film photography, and I must say I'm learning a lot, mostly about how much I don't know and need to.
What draws you to those the inner city and the taxis?
There is literally nowhere in the CBD that you can look without seeing a Toyota taxi, they are hard to miss. So, in my attempt to get to know the city, they became the main subjects as that's all I saw on a daily basis. And that's the story I was witnessing every day. People just like you and me, going through life, a day at a time. I see my uncles in those drivers, I see my aunts in those uniforms on Sundays, and neighbors and family in those people, and I tell their story whenever I can. I know that will not get me in the influencer circles, but I don't care because sibahle sonke (we are all beautiful), and deserve to be seen in all our environments and our stories told.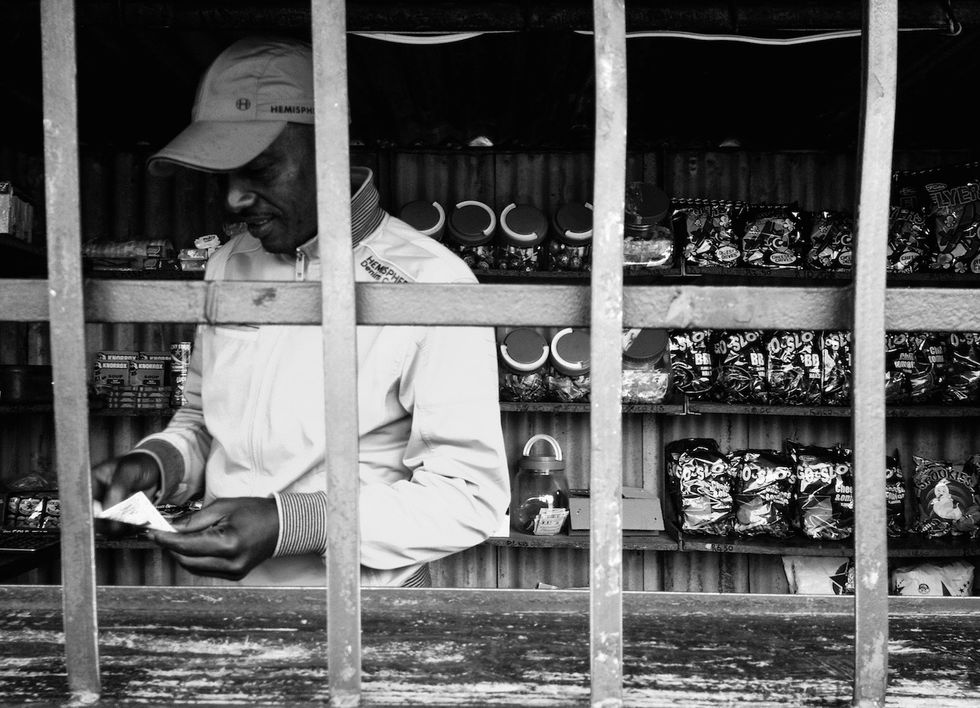 Corner store in Estcourt, KwaZulu Natal in 2018. Subject: Fanele Manyoni. Image by Londeka Thabethe.
One could classify your work as street photography. What do you define your style as?
That's what I did also until I started developing an interest in portraiture, documentary, fashion etc., then realized that I don't want to limit myself. I refer to myself as a photographer, and if a particular work falls within a certain category, I'm not mad. I just know that I prefer my images more candid and organic. So, I like my subjects to be in their natural environment, doing what they would usually do.
Why do you like shooting in black and white most of the time?
I now shoot a lot more color than I used to before, but my preference for black and white is the emotion that comes across in images when the distractions of the colors are not there. Don't get me wrong, I love a good moody/happy color picture and have even recently shot in town with only color film. I also just love the way our melanin comes through on b&w images, and I always highlight that when I get the chance.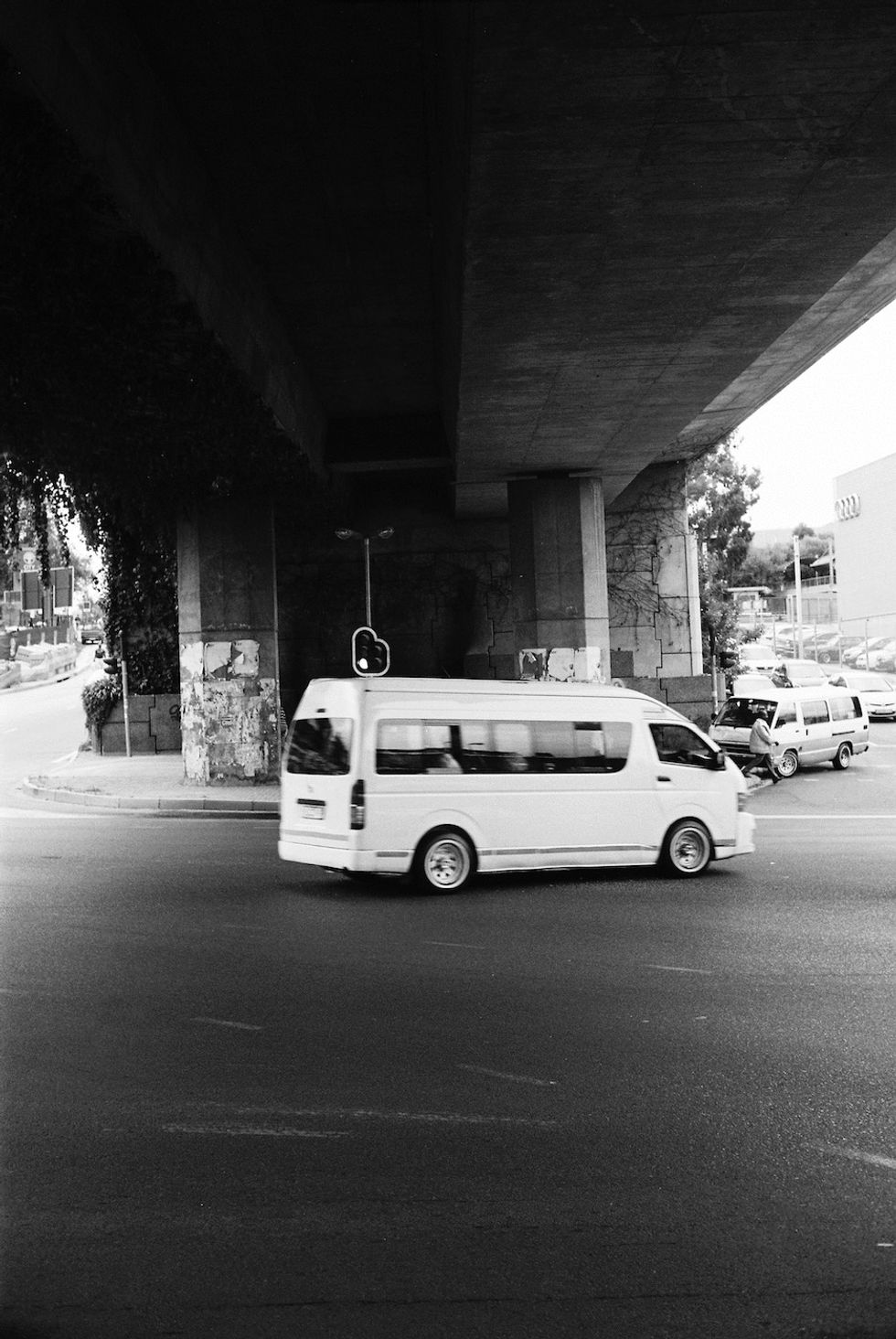 Grayston Bridge in Sandton, Joburg in 2018. Image by Londeka Thabethe.
What career highlights are you proud of?
Hardest and proudest to get through were the two solo exhibitions because it takes a lot out of you, and I didn't know, I'm self-taught, remember. I am also really honored to have been profiled by the Mail & Guardianas well as being published in The Huffington Post (twice). Several of my images have also been selected to go into the VSCO Gallery which I thought was really cute.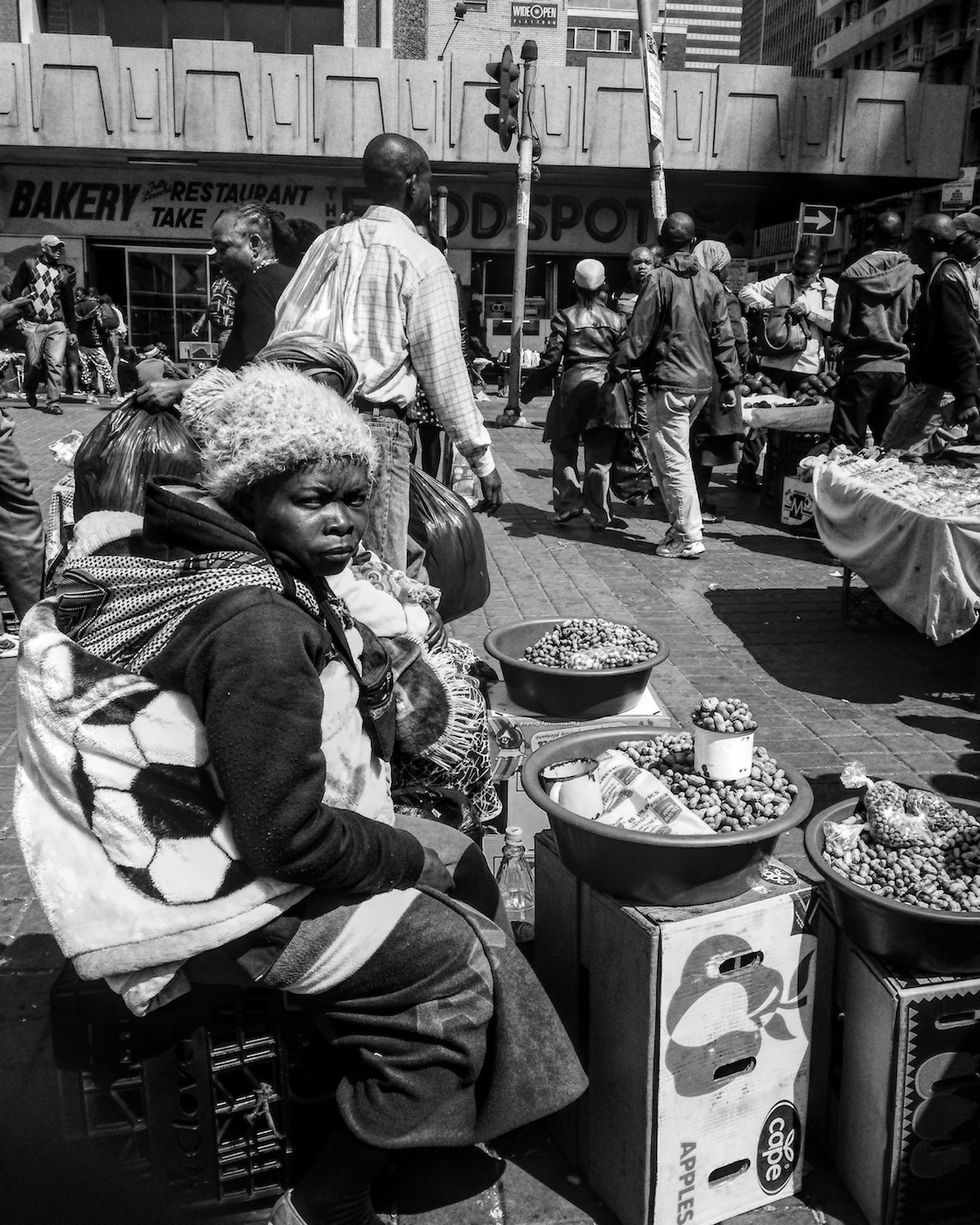 A black queen at Noord Taxi Rank in Joburg in 2015. Image by Londeka Thabethe.
What are your plans for the year with your photography?
I am working on my website and look forward to selling my prints there. I want to collaborate more. I also bought myself a medium format camera for Christmas last year, and I am working on two personal projects when I am not at my full-time job. They both involve portraits which will be a challenge to me as an introvert with anxiety to have to get up in people's faces but here we are.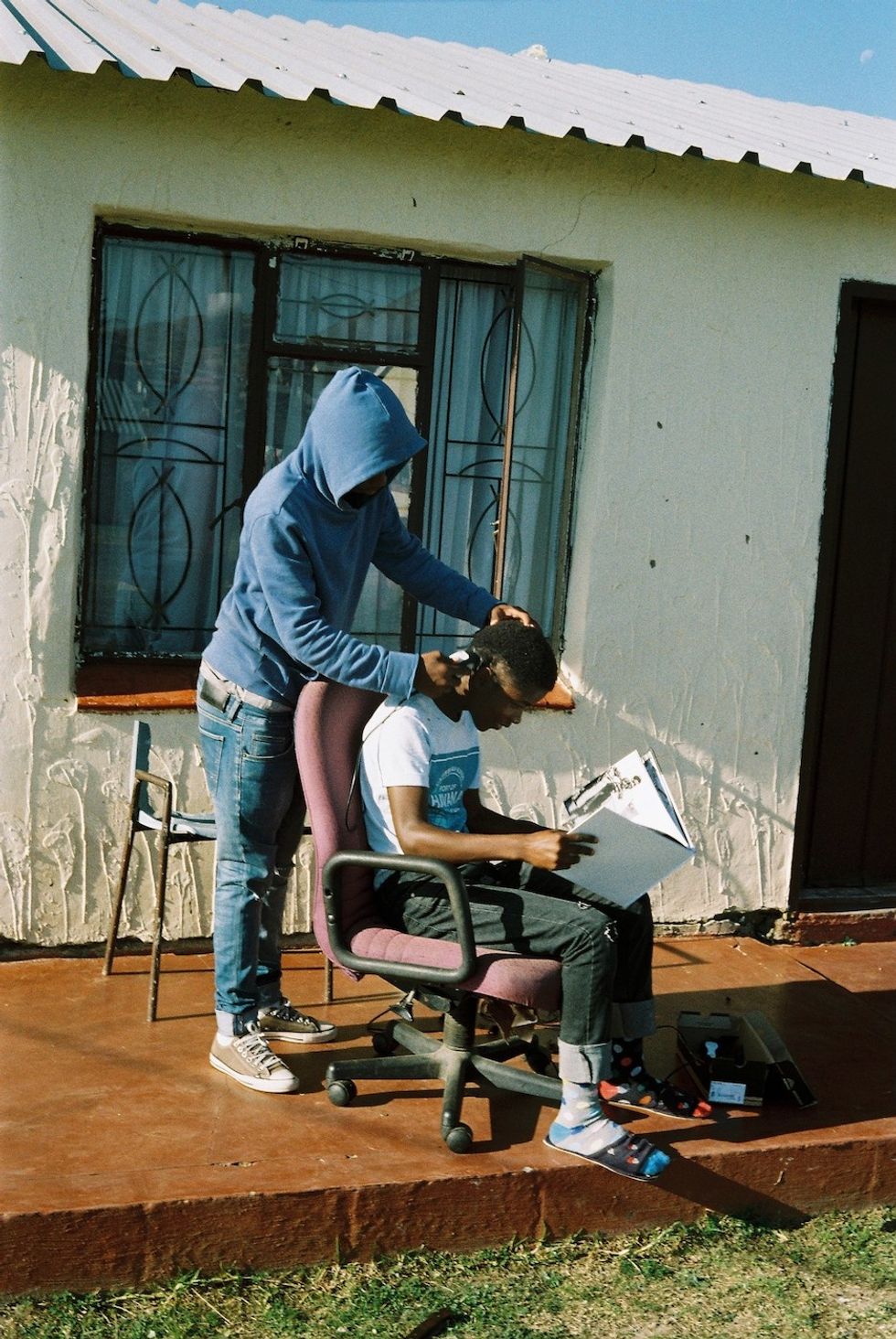 Hair-cut on the stoep in Estcourt, KwaZulu Natal in 2018. Subjects: Khehla and Lwandle Gumede. Image by Londeka Thabethe.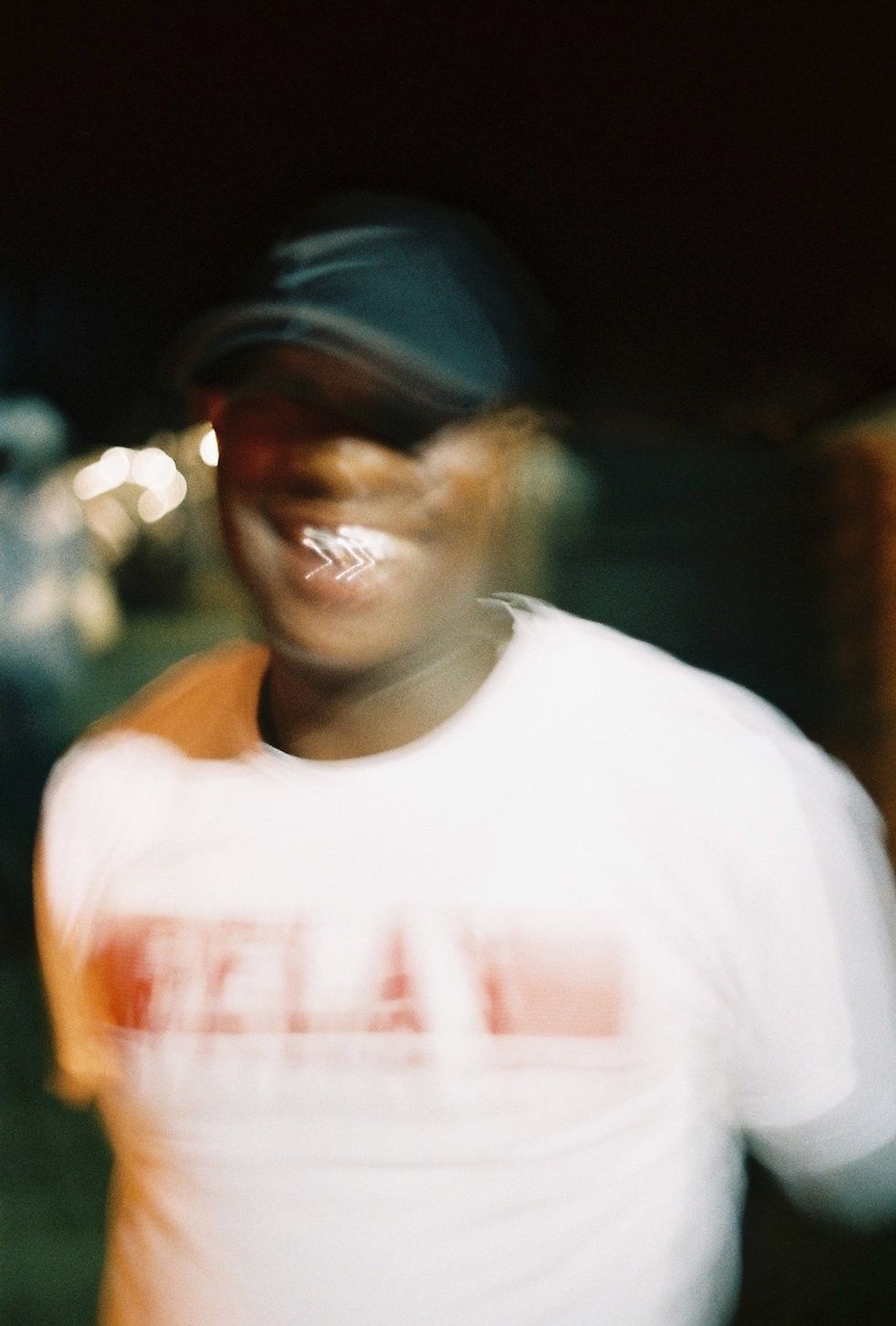 Blurred vision eNanana in Estcourt, KZN 2018. Subject: Deh Mabaso.
Image by Londeka Thabethe.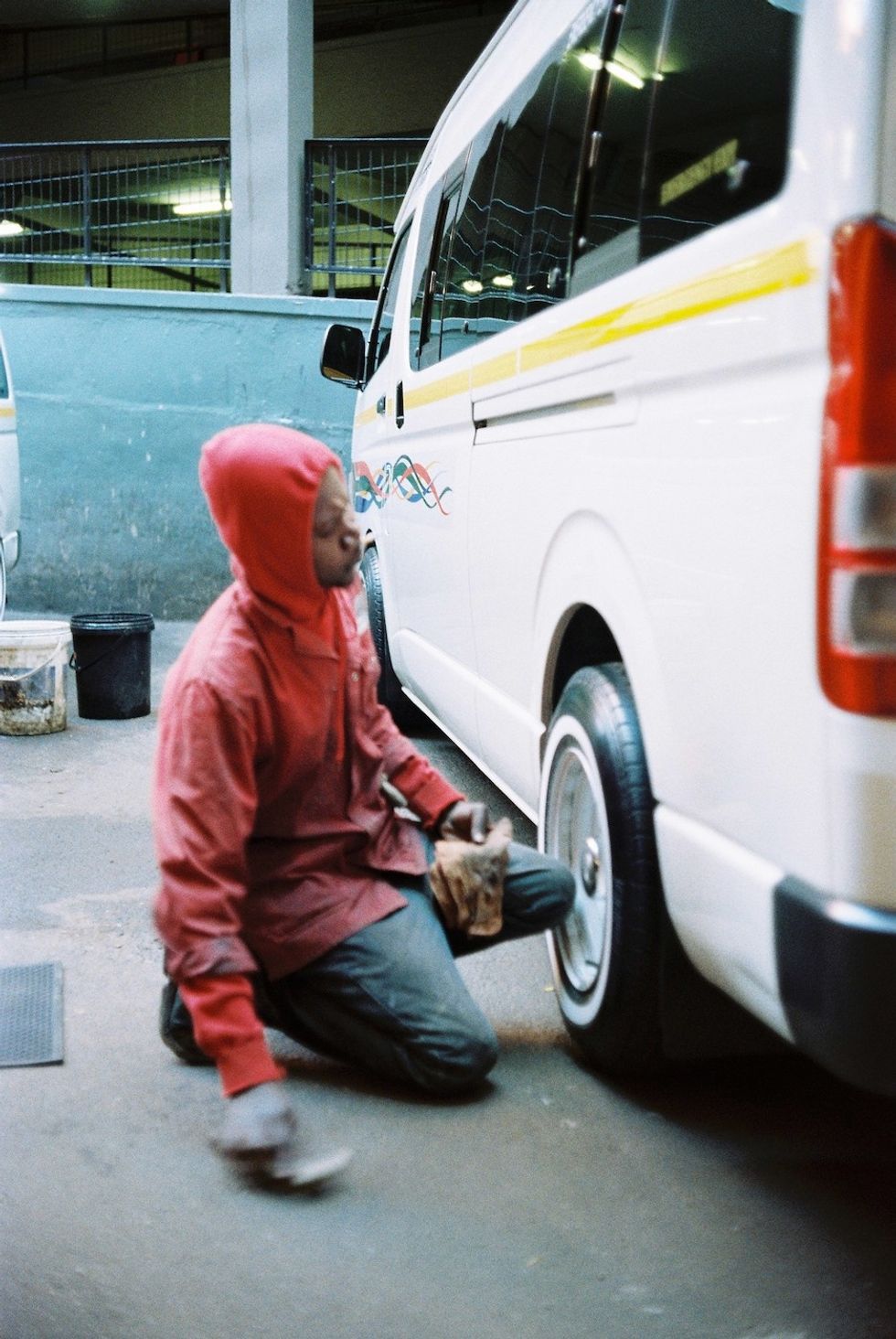 Car wash at Bree Taxi Rank in Joburg in 2018. Subject: Wandile Vika.
Image by Londeka Thabethe.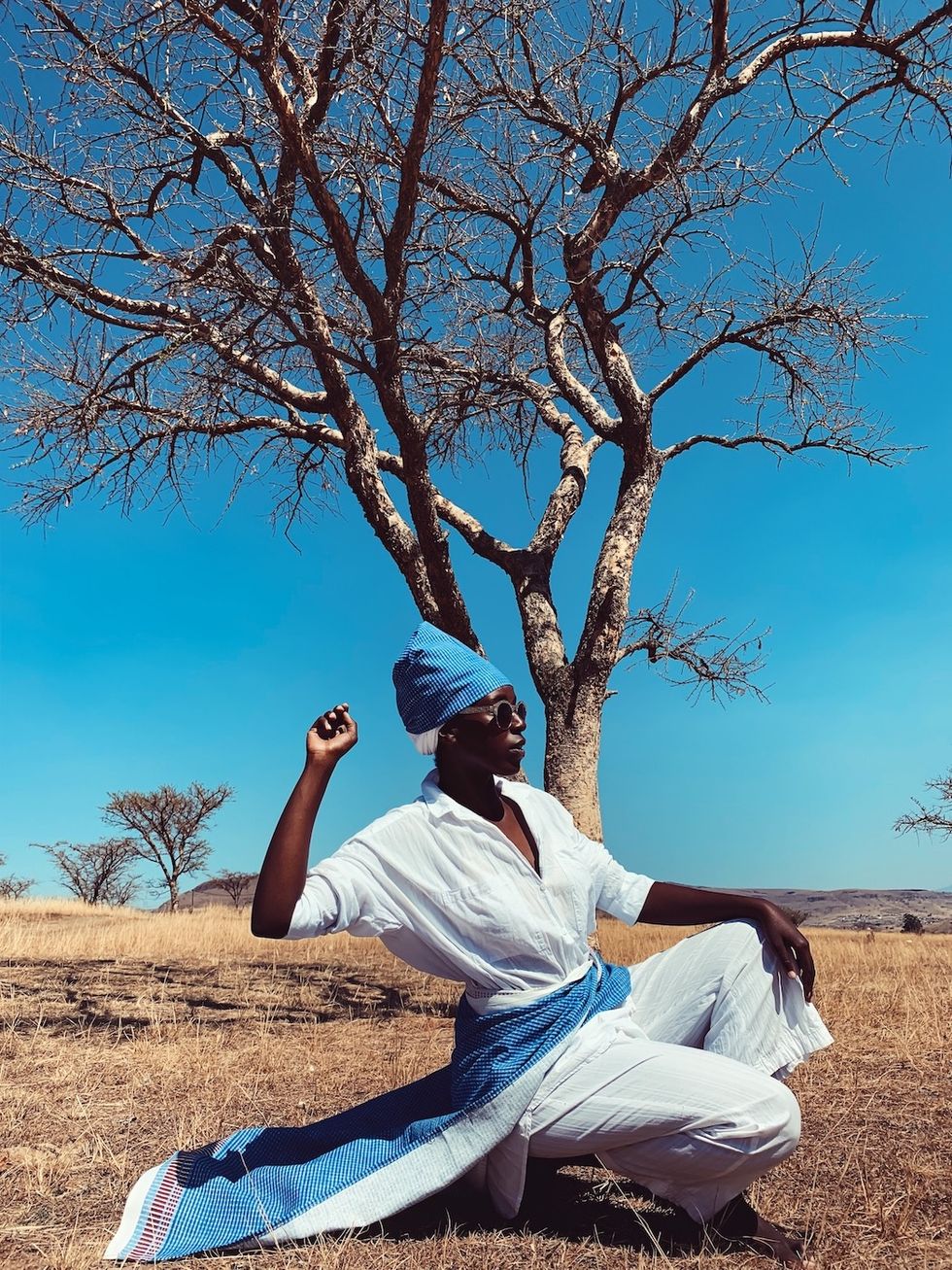 The photographer's cousin, Ayanda Seoka in Estcourt, KwaZulu Natal in 2020. Image by Londeka Thabethe.