South Africans know the daily hustle and bustle that happens at taxi ranks. People are trying to get around the city as quickly as they can and they don't have time for much else. Twenty-nine-year-old Johannesburg-based photographer Kgomotso Neto is slowly changing that narrative. He's put up his latest photo exhibition at Bree taxi rank—arguably the busiest taxi rank in Johannesburg. The aim is to make art more accessible and bring it into spaces where people spend a lot of their time.

We caught up with him to learn a little more about his craft and what inspired his recent exhibition.
---
What were the beginnings of your journey as a photographer?
My beginnings were filled with a lot of uncertainty, not knowing where this whole photography thing will end up. There was a lot of learning as I kept shooting. The more I got into photography, the more I was affirmed that this is what I should be doing. There's just been a few things that happened that made me confident enough to go full-time into photography.
What inspires the images you capture?
The need to be something in this world, especially as a person of color. Creating work that's intentionally for Black people is what keeps me going. I'm the type that creates when I feel there's a need to or I feel inspired to do so. Inspiration comes in different forms and from different places. I always have ideas which I think are radical but it's never easy to execute. I rely a lot on my gut feeling, so whatever feels good I go for it.
Why was getting your images up at the Bree taxi rank important for you?
It was to make the work accessible to people who can identify or resonate with it. That specific work is about the intercity and the taxi industry. It only made sense to put it up in the space that gave birth to that whole project.
View Neto's photos below:
Photo by Kgomotso Neto.
Photo by Kgomotso Neto.
Photo by Kgomotso Neto.
Photo by Khotso Mahlangu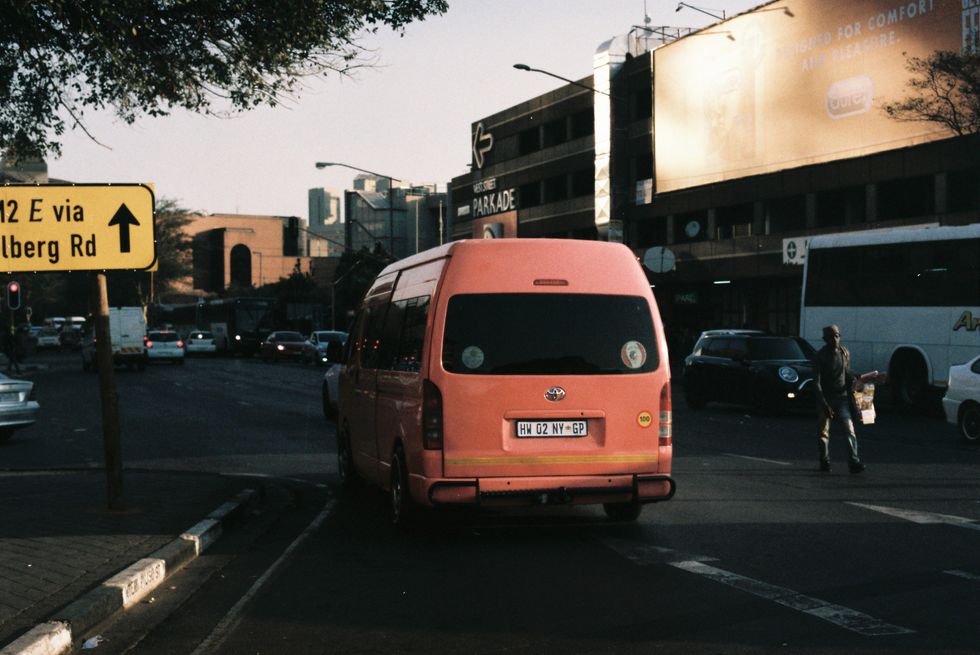 Photo by Kgomotso Neto.
Photo by Khotso Mahlangu.