Featured
Jun. 19, 2012 01:59PM EST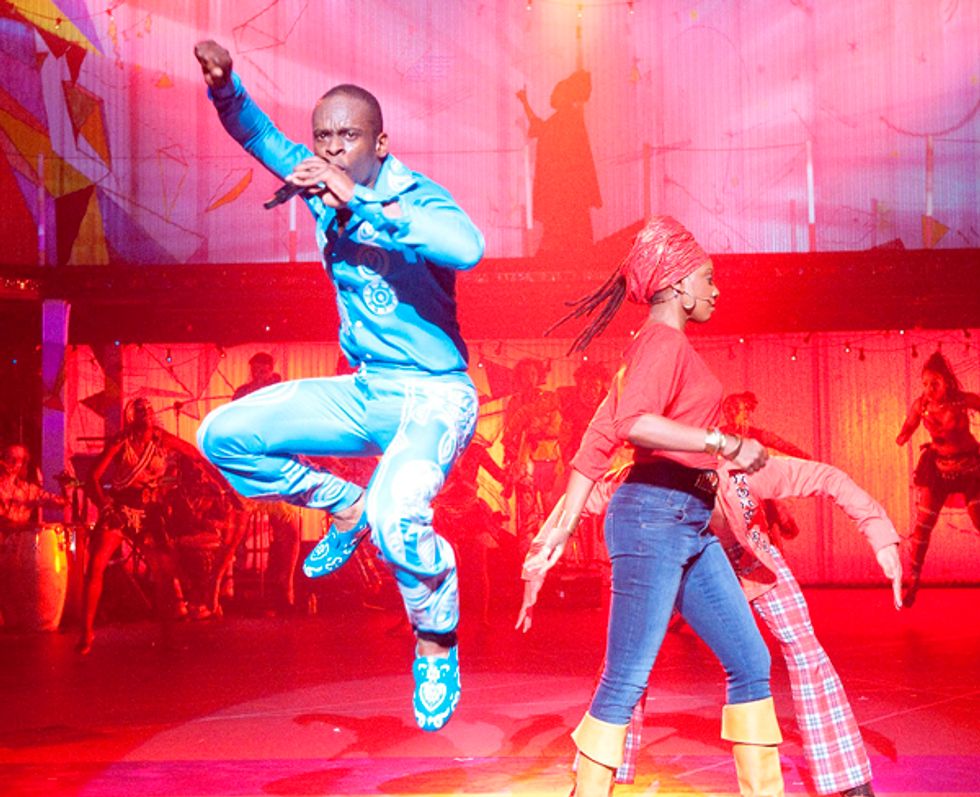 Photo by Tristram Kenton
The Tony-winning musical that knocked the world on its ass when it debuted in 2008--and then rehabilitated its ass with the funkiest kind of physical therapy--is returning to Broadway for a limited time only. The World Tour production of  FELA!--combines members of the original Broadway and National Theatre of London casts into some kind of superhuman all-star Afrobeat dream team and, crucially Sahr Ngaujah (pictured above) reprises his unforgettable lead performance as Fela Kuti. So, if for some reason you f*cked up the 1st time out, you have been granted a reprieve and we recommend you DEFinitely do not miss it this time. The return engagement kicks off on July 9th and continues through a very short run ending August 4th. That is less than 1 month--32 performances total--and 32 X the # of seats in the theater divided by the # of people who urgently need to see this joint = Get Tix Now (And to get a break on the price, use this special Okayplayer/Okayafrica code: FEDGM77. You're now down with a discount.)
Please believe we are not just saying this because ?uestlove is an above-the-line producer of the show--FELA! has played to critical acclaim around the globe. If you don't want to take our word for it, take  Time Out's ("More than a musical. It's an ecstatic phenomenon!" ) or WGBH Boston's ("FELA! is a once-in-a-lifetime experience!"). Find full event details after the jump.
Fela!
Al Hirschfeld Theatre
302 West 45th Street (Between 8th and 9th Avenues)
New York NY 10036
Keep reading...
Show less