The Cavemen, hailed as prodigious talents within the thriving Nigerian music landscape, are unveiling the music video for their fan-favorite track "Adaugo."
The captivating "Adaugo" video, directed by Dalia Das and conceptualized by Wavy the Creator, unfolds against lush greenery, skillfully capturing the organic essence and depth of brothers Kingsley and Benjamin Chukwudi's musical prowess. The visuals were filmed in the outskirts of Lagos, Nigeria.
The self-produced and independently released music video for "Adaugo," which is premiering here on OkayAfrica today, paints a story of desire and courting as The Cavemen's Benjamin follows a woman in a striking blue dress from the forest to a small village to a torch-lit cave.
"The inspiration behind the visuals was story-telling. Going all the way back to our childhood days where we would sit down and listen to stories from our parents or elders," The Cavemen explain. "Adaugo is a declaration of true love between two people. It was important to tell this story through a time lapse that visually narrates how love transcends through space and time. It was also essential to have a narrator (Benjamin) as a key element in story-telling."
---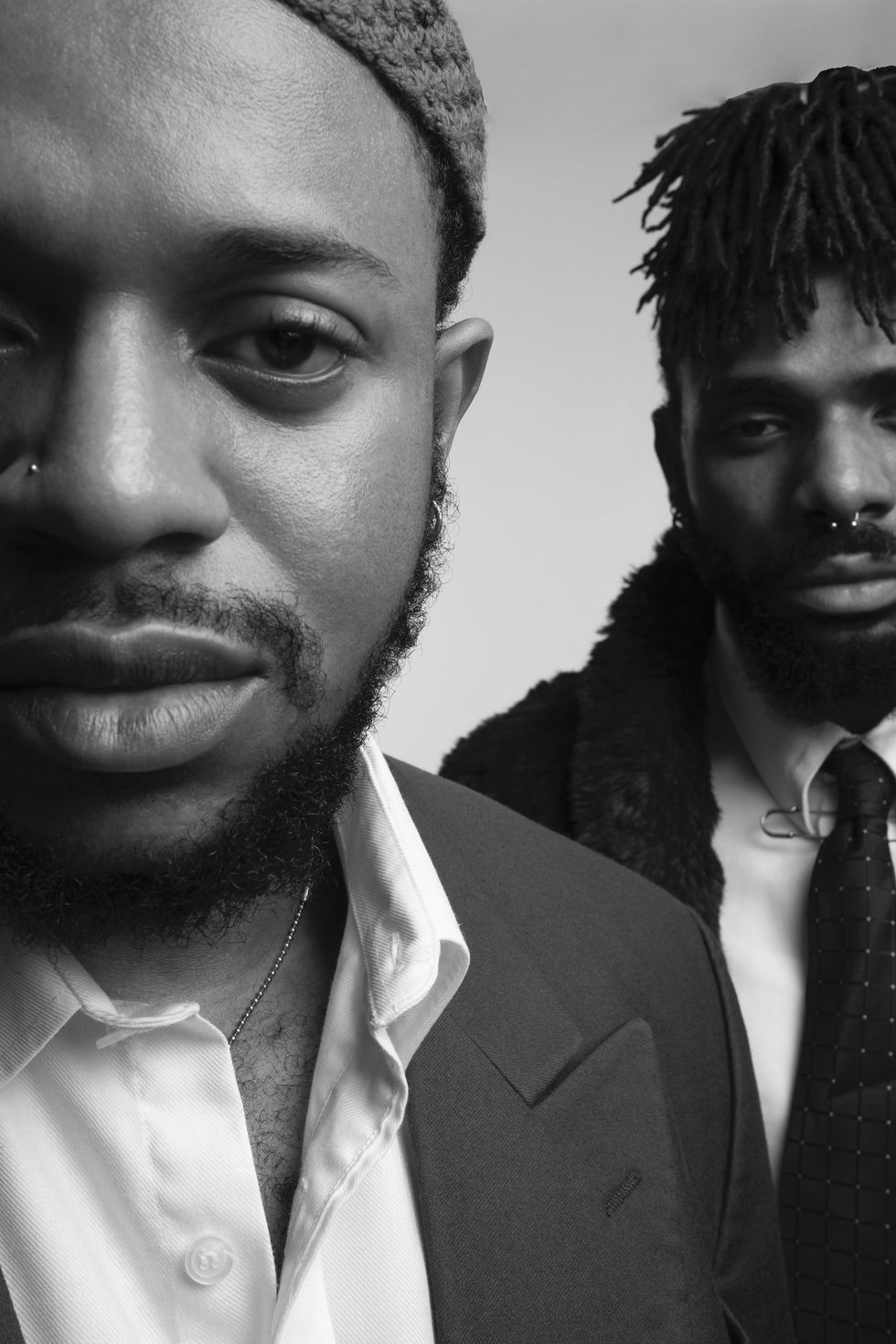 The Cavemen.
The Cavemen have also unveiled their new fan club website StayCavy.fm, a comprehensive hub that will offer exclusive music, merchandise, premium content, and more.

Brothers Kingsley (bass) & Benjamin Chukwudi (drums) have rapidly achieved top status in their burgeoning careers and have become renowned for their enthralling live shows. 2023 saw The Cavemen play several festivals across the UK, Europe, and Africa. Noteworthy performances included a sold-out show at London's Koko Camden, opening for Wizkid at Tottenham Stadium, and a collaboration with Davido for his Timeless concert in Lagos.
The band have announced a new slate of tour dates across Europe and Nigeria, you can buy tickets here.
Watch the stunning music video for "Adaugo" premiering here and see the full tour dates below.
THE CAVEMEN TOUR DATES:

EU & UK
18th Nov @ Super Sonic Jazz; Amsterdam, Netherlands
22nd Nov @ Paral.lel 62; Barcelona, Spain
23rd Nov @ Villanos Del Jazz; Madrid, Spain
30th Nov & 1st Dec @ Church of Sound; London, UK
26th May (2024) @ Cross the Tracks Festival; Brixton, UK
NIGERIA
22nd Dec @ Gentl Fest, Abuja
29th Dec - Lagos (location TBC)
From Your Site Articles
Related Articles Around the Web