THEESatisfaction Play 'EarthEE' Tracks Live On KEXP
Seattle genre-melding duo THEESatisfaction plays four songs from their latest album 'EarthEE' on Seattle radio station KEXP.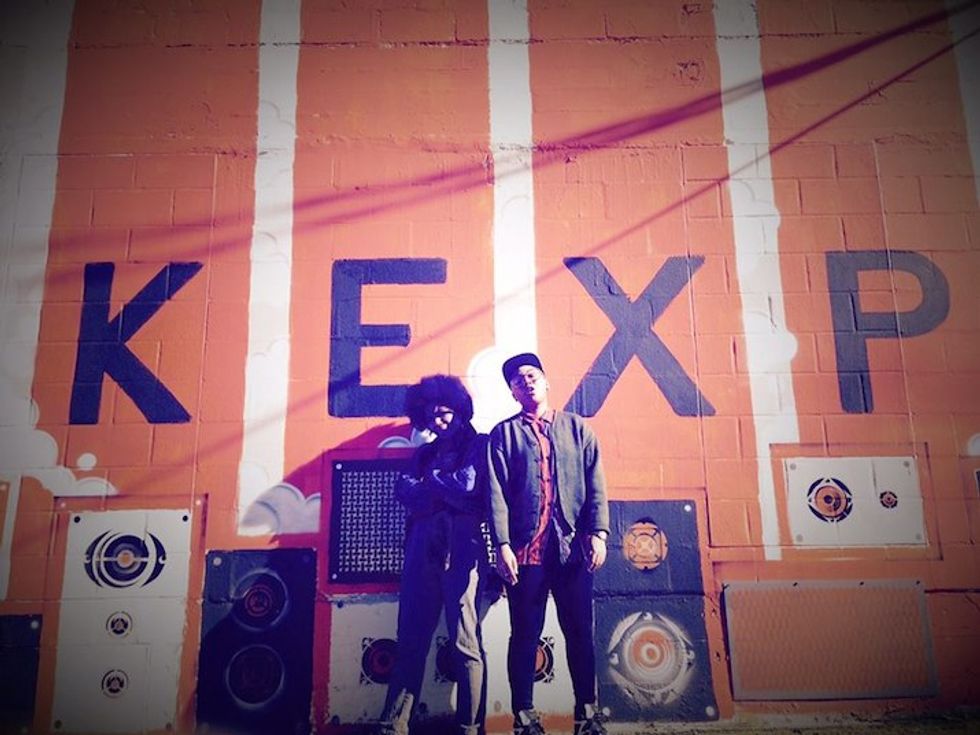 ---
Earlier this week, the day before releasing their sophomore EarthEE LP, Seattle genre-crashers THEESatisfaction stopped by local radio station KEXP for an extended performance and interview. After host Cheryl Waters' introduction, the duo of rapper STAS and singer CAT start EarthEE dharma anthem "Recognition," swaying to the percussive toms and shakes that their DJ, Mercy Lane, provides. They then jump into "Fetch/Catch," a lover's call that includes a playful nod to René Descartes. Taking a break to talk with Waters, the band cites their desire to spend more time on the new album as the reason for its long duration and reveal that they first met featured artist Meshell Ndegeocello online, saying that they went on to send songs to each other through the web. The drum-spruced "Planet for Sale" opens the second half of the set as STAS rhymes breathily and CAT sings in her smooth intonation. "Sir Come Navigate," a celestial song that coolly references Langston Hughes' "A Dream Deferred," ends the session, CAT laughing over STAS's playful closing dance. EarthEE is out now via Sub Pop. Watch THEESatisfaction perform four songs off the album below. For more, check out these live KEXP performances from Finnish-Ethiopian folk singer Mirel Wagner and Young Fathers.