The Toronto International Film Festival, one the largest international film festivals in the world, is currently underway in Canada's largest metropolis.
As with previous years. the festival sees some of the biggest names in the industry gather for premieres of the most noteworthy films released this year, as well as screenings of older titles. Amongst these standout titles are several from filmmakers from African and the diaspora.
The folks at TIFF have compiled a list of films that they consider to be "hidden gems" on this year's program and we've chosen twelve of them to highlight below. These exciting features and short films come from filmmakers from a number of countries, including Tunisia, Rwanda, Uganda, South Africa, Nigeria and more.
Read more about each selection below, with descriptions and images from TIFF.
---
Rocks | UK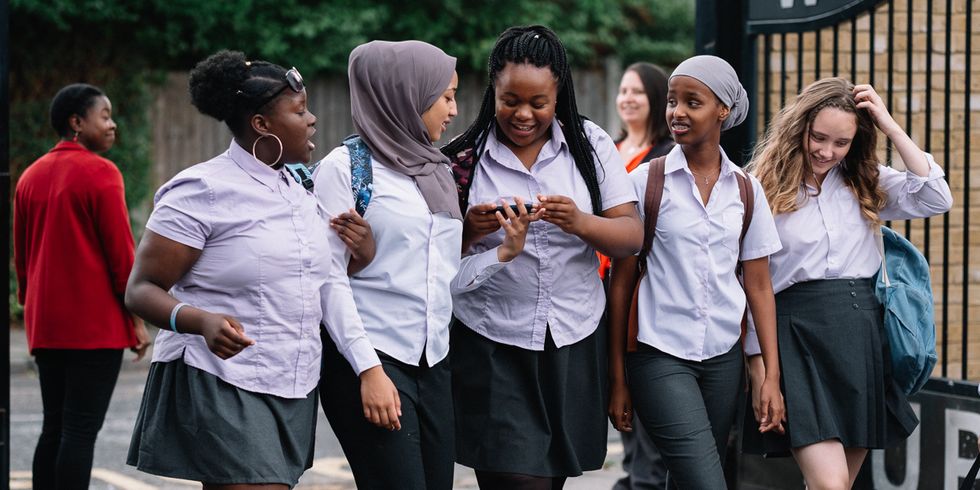 Image courtesy of TIFF
"An empathetic portrait of a girl at a turning point that highlights the essential value of friends. Teenager Rocks fears that she and her little brother will be forced apart if anyone finds out that they are living alone. With the help of her friends, Rocks evades the authorities and navigates the most defining days of her life so far."

Read more here.
1982 | Lebanon, Norway, Qatar
Image courtesy of TIFF
"It is final exams week. Eleven-year-old Wissam decides to tell his classmate that he loves her when an invasion disrupts the school day threatening to permanently keep them apart. This story of nascent love against this backdrop of war portrays a day they will never forget."
Read more here.
Crazy World | Uganda
CRAZY WORLD Clip | TIFF 2019youtu.be
"In the latest from Uganda's gonzo action auteur IGG Nabwana, a gang of child-snatching mobsters make a fatal mistake when they kidnap the Waka Stars, a team of pint-sized kung-fu masters who soon turn their cunning wits and deadly skills upon their captors."
Read more here.
Certified Mail | Egypt
Image courtesy of TIFF
"Since her husband went to jail, Hala has to face her suicidal thoughts alone. Her strength has to come from within as society does not help nor forgive a depressed woman, especially if she is a mother."

Read more here.
The Lost Okoroshi | Nigeria
Image courtesy of TIFF
"A man disillusioned with modern Nigerian life transforms into an Okoroshi ancestral masquerade spirit and sets out on a spiritual journey."

The Obituary of Tunde Johnson | USA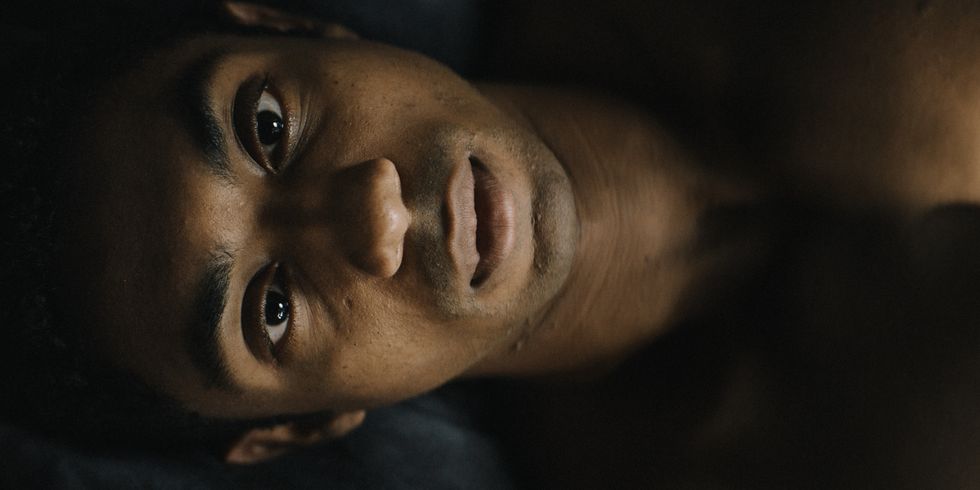 Image courtesy of TIFF
"A wealthy, Nigerian-American teen is pulled over by police and shot to death. Tunde immediately awakens, reliving the same day over and over, trapped in a terrifying time loop – forced to confront difficult truths about his closeted, jock boyfriend Soren, best girl friend Marley, and ultimately, himself."

Read more here.
Atlantics | Senegal, Belgium
ATLANTICS by Mati Diop | Clip 1 | GeoMoviesyoutu.be
"In the nearest future. A desert unsuitable for human habitation. Serhii, a former soldier suffering from PTSD, is having trouble adapting to his new reality: a life in pieces, a land in ruins. He joining the volunteer Black Tulip mission dedicated to exhuming war corpses. By working alongside Katya, he understands that a better future is possible. Will he learn to live without war and accept himself as he is?"

Read more here.
Flatland | South Africa
Image courtesy of TIFF
"When her disastrous wedding night leads to an accidental killing, Natalie flees her husband and her small, rural town in South Africa's desolate Karoo region. Reuniting with her rebellious best friend Poppie, who is heavily pregnant, the two young women escape together on horseback across the endless winter landscape. Hot on their trail is Captain Beauty Cuba, a lonely policewoman intent on proving the innocence of her long-lost fiancé, who has been framed for Natalie's crime. The fate of these three different, yet equally desperate, South African women will eventually converge as they ride towards self-discovery in the face of the ever-present threat of violence, psychological as well as physical."

Read more here.
Our Lady of the Nile | Rwanda
Image courtesy of TIFF
"Our Lady of the Nile is a prestigious Catholic boarding school perched high on a hill, where teenage girls are groomed to be the Rwandan elite. Graduation on the horizon, they share the same dormitory, the same dreams and concerns. But throughout the country as well as within the school, deep-seated antagonisms rumble. Changing these young girls' lives – and the entire nation – forever."

Read more here.
Knuckle City | South Africa
KNUCKLE CITY Trailer | TIFF 2019youtu.be
"A slice of street life in South Africa's Mdantsane township, known as the boxing mecca of South Africa, Knuckle City follows the journey of Dudu Nyakama, a down and out ageing boxer as he struggles to attain the one fight that he believes will uplift his fractured family. Contending that the underbelly of the boxing world is rife with criminality, Dudu unwittingly enlists the help of his reckless but resourceful, gangster brother who's coming out of jail. Haunted by the ghost of their father, Dudu soon finds that the fight at home is far more challenging than any opponent he can possibly face in the ring..."

Read more here.
Locals Only | South Africa
LOCALS ONLY Trailer | TIFF 2019youtu.be
"In 1970's Apartheid South Africa, a white teenage skateboarder befriends two township kids and discovers the ugly truth of the world that he is living in."

Read more here.
Noura's Dream | Tunisia, Belgium, France, Qatar
NOURA'S DREAM Clip | TIFF 2019youtu.be
"An independent woman, Noura is raising her three children alone, working in a hospital laundry to make ends meet. While her husband Sofiane is back in jail, she meets Lassad, the love of her life. Forced to hide their relationship – if it were discovered, they would face 5 years in prison – Noura petitions for divorce but just days before it is granted, the lovers' dream of a life together is threatened by Sofiane's imminent release."
Read more here.
Thirsty | USA
THIRSTY Trailer | TIFF 2019youtu.be
"Part Little Mermaid, part vampire-comedy, THIRSTY tells the story of a mosquito who falls in love with a man after she tastes his blood. Through her eyes we explore the ups and downs of sex, intimacy, love, and a bug's unflinching desire to feel human."
Rea more here.
***

The Toronto International Film Festival runs through Sunday, September 15.