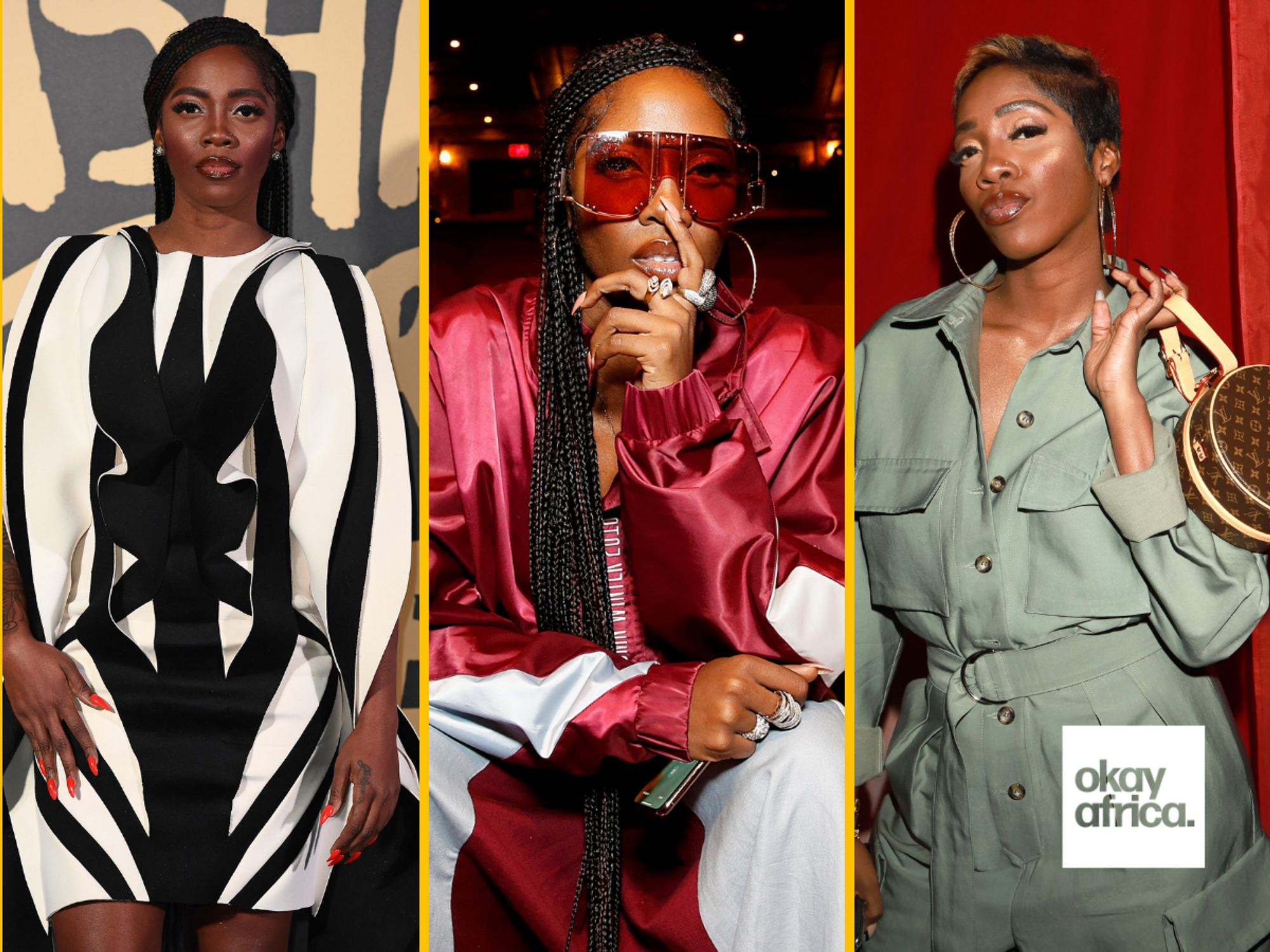 Photo Credit: Daniele Venturelli/Daniele Venturelli/WireImage; Jeff Spicer/Getty Images for Fashion For Relief; Dominik Bindl/Getty Images for NYFW: The Shows; Arnold Turner/Getty Images for Universal Music Group
From her bubblegum era of love songs to this moment's political awakening, Tiwa Savage's style has evolved in interesting ways.
The
cover art
of Tiwa Savage's 2021 EP,
Water & Garri
, showed a depiction of herself. Cloned images leaning on each other, wearing a white, full-length dress moistly clinging to her body. It's Di Petsa, the Greek brand whose wet-look dresses sees femininity through a different lens — the appreciation of bodily fluids.
Tiwa wearing Di Petsa wasn't a coincidence. The Afrobeats star has since ruptured the bubble of the pop-girl dressing that defined her arrival in the late aughts. Her sartorial appetite has broadened, picking up nuances, sharpness and complex interests. In 2010, when Tiwa arrived like wild opium — gyrating in the music video of her hit single "Kele Kele Love" — she had placed her trust in a pink catsuit, cropped jacket, animal print, and clunky jewelry.
Her hair was also in the picture, crackling with character. The style, down to the cutoff shorts, had the shadowing touches of Y2K fashion. Doing pop music was a balancing act, especially for female artists. Singing, dancing, and dressing the part were crucial to shaping a formidable identity in the industry. And Tiwa had already benefited from an overseas ecosystem.
---