NEW YORK CITY—The 24th New York African Film Festival—which kicked off last night—continues to lead the way in showcasing and celebrating film from Africa and the diaspora. This year's theme, "The People's Revolution," taps into the pulse of protest and calls for change coming from a global class of young creative leaders and artists across the continent and the diaspora.
---
"We've managed to create a really great program that we're all proud of that really speaks to the people's revolution," Sierra Leone's Mahen Bonetti, African Film Fest executive director and New York African Film Festival founder, says, "because it's about humanity in the end. We're all in it together, and we have to revisit what that means."
The programming at Lincoln Center runs until May 9, but we luckily have the rest of the month to enjoy screenings at Lehman College, Maysles Cinema and the Brooklyn Academy of Music's BAMcinématek. Through these venues, the festival will screen 25 feature-length films and 36 short films from 25 countries from the continent and the diaspora.
"When [you have] this incredible body of work that continues to give you a place and a voice; as you want to be represented on the global stage, you want to create a space for that communal gathering that is safe," Bonetti says, "that it, to the best of your ability, is comfortable and you're honoring something."
When perusing through the lineup of this year's films, one thing that stood out to us was the Senegalese Shorts program, which Bonetti notes was developed in the spirit of the late and great Senegalese filmmaker, Ousmane Sembene.
"This is only a glimpse of the emerging generation coming up, who are also hanging on the helm of Sembene," she explains. "And to think that the production most mainly came from Senegal, it's like a milestone—it's like progress. It makes me feel that we're on the right side of history."
There's a strong female presence this year—"Almost more than half of the films are directed by women," Bonetti adds.
Take an exclusive look at 10 films you should watch if you're in New York City for this history-making festival below. The screenings will take place at the Elinor Bunin Munroe Film Center (144 West 65th Street) unless otherwise noted.
Vaya by Akin Omotoso | South Africa
Photo courtesy of Rififi Pictures.
In Vaya, three strangers on a train traveling from the coastal province of KwaZulu-Natal to Johannesburg are bound by interlocking destinies. Nkulu (Sibusiso Msimang), charged with retrieving his father's remains from the capital for burial, is unaware that a whole other set of relatives have their own plans. Zanele (Zimkhitha Nyoka), chaperoning a young girl en route to reuniting with her singer mother, is given an exciting offer to appear on television that may be more than meets the eye. Nhlanhla (Sihle Xaba), excited by the prospect of getting rich quick, gets caught up in criminal activities. Imagine a South African spin on Amores Perros and you're on the right path.
Friday, May 5, 2:00 p.m.
Walter Reade Theater, 165 W 65th Street
Marabout by Alassane Sy | Senegal
Photo via African Film Festival.
Marabout is the story of a police detective in Dakar who pursues a group of street kids after they steal from him, only to learn about the dangers they are exposed to in their daily lives. This film makes its U.S. premiere at the festival.
Saturday, May 6, 6:15pm
Hairat by Jessica Beshir | Ethiopia
Video still via Vimeo.
For the past 35 years, Yussuf Mume Saleh journeys at night to the outskirts of the walled city of Harar to bond with his beloved hyenas. This will be Beshir's New York premiere of the film.
Friday, May 5, 6:30pm (Q&A with Sewmehon Yismaw, Zekarias Tibebu Mesfin, and Jessica Beshir)
Tuesday, May 9, 1:30pm
Boxing Girl by Iman Djionne | Senegal
Photo via African Film Festival.
Boxing Girl is a coming-of-age tale about a bored 17-year-old hairdresser who finds red boxing gloves after getting hit by a motorbike in Dakar. As soon as she puts them on, she gets mysteriously carried all over the city. This film makes its U.S. premiere at the festival.
Saturday, May 6, 6:15pm
Play the Devil by Maria Govan | Trinidad
Photo courtesy of the artist.
In Play the Devil, the prevailing poverty and lush beauty of Trinidad and the pulsating rhythms of Carnival are backdrop to a story where dreams and obsession collide. Gifted 18-year-old Gregory is his family's only hope for financial success. When the naive young man meets James, a powerful, affluent businessman offering friendship and guidance, his world spins out of control. As James's persistent advances become more intrusive and menacing, Gregory's initial compliance changes to rejection and the fallout threatens to ruin his future and expose his secrets. Gregory and James face each other once again—on Carnival Monday, when young men cover themselves in blue paint, dress as devils, and become lost in the frenzy of drumming and howling. Co-presented with Cinema Tropical.
Friday, May 5, 4:30pm
Sunday, May 7, 8:45pm (Q&A with Maria Govan)
Malcolm X: Struggle for Freedom by Lebert Bethune | Jamaica/USA
Photo via African Film Fest.
Bethune's film portrays Malcolm X at a time when his views were evolving to include what was going on in the world at large. It features interviews filmed during Malcolm X's trip to Europe and Africa shortly before his assassination in the United States, interspersed with scenes of African rebellion. Co-presented by Human Rights Watch Film Festival.
Sunday, May 7, 4:15pm (Q&A with Sifiso Khanyile, Lebert Bethune)
Farewell Meu Amor by Ekwa Msangi | Tanzania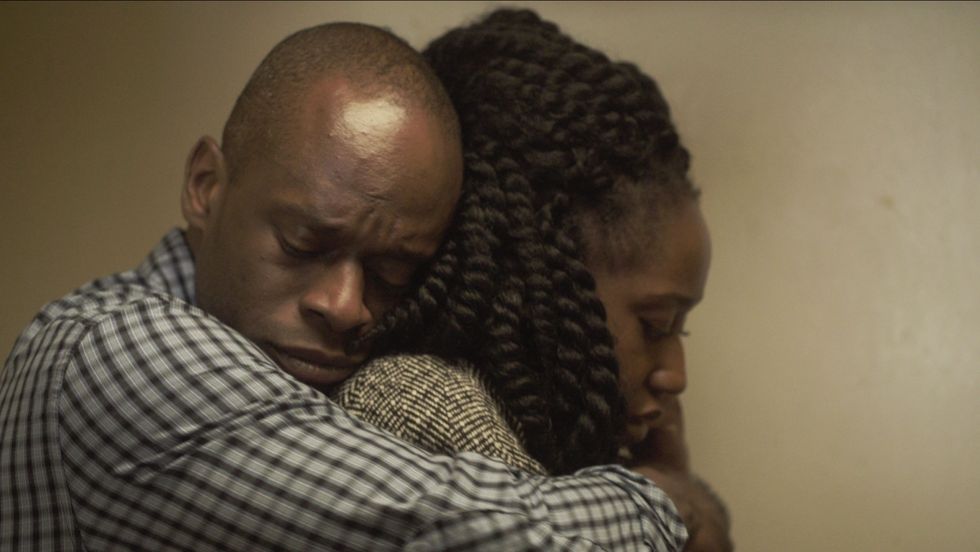 Photo still from 'Farewell Meu Amor' courtesy of Ekwa Msangi.
On the morning of the long-awaited reunion with his exiled family, a man is faced with the heartbreak of a different type—of parting from his lover. This will be Msangi's U.S. premiere of the film.
Monday, May 8, 6:45pm
Maman(s) by Maïmouna Doucouré | Senegal
Photo via African Film Festival.
The lives of eight-year-old Aida and her family, who live in an apartment in the Parisian suburbs, are turned upside down when the girl's father returns from their home country of Senegal—and he is not alone.
Saturday, May 6, 6:15pm
Ududeagu by Akwaeke Emezi | Nigeria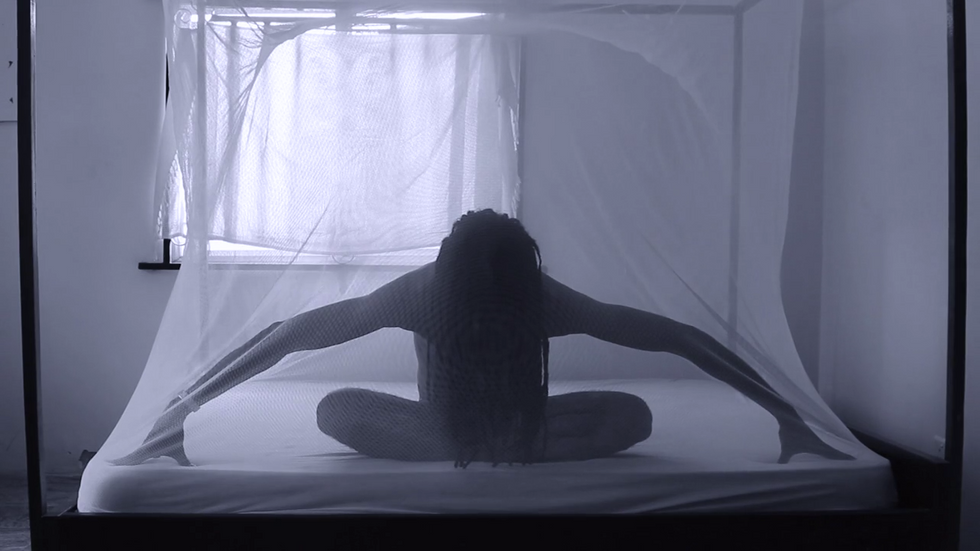 Photo via African Film Fest.
This contemporary visual folktale is rooted in concepts of loss, leaving, and loneliness. Emezi collaborated with her father to translate the voiceover, originally written in English, into Igbo, and narrated it herself as an exercise in engaging with the lost fluency of her language. This will be Emezi's New York premiere.
Monday, May 8, 6:45pm
Footprints of Pan-Africanism by Shirikiana Gerima | USA
Photo courtesy of the artist.
The documentary ­­Footprints of Pan-Africanism revisits the era of Ghana's emergence into independence, when Africans on the continent and in the diaspora participated in building a liberated territory. This movement, rooted in the determination to reassert black people's humanity and recover from the impact of slavery and colonialism, constituted an essential, indispensable part of the global Pan-African vision for liberation, which in the 1950s, '60s, and '70s ushered in no less than a black political and cultural revolution. Footprints ultimately celebrates the challenges young generations continue to pose to those who have yet to pick up the baton of the great Pan-African dreamers. Co-presented with Africa-America Institute. This is the film's New York premiere.
Sunday, May 7, 1:30pm
For tickets and more information, visit the African Film Festival's website here.