I meet Xenia Manasseh at a café as she apologetically explains that she needs to send off some songs, "you don't have WeTransfer do you?" It's about 4:20 in the afternoon and she recaps how her day has been going so far. "I haven't eaten all day. I've been trying to find a personal assistant." I ask her if things have gotten busier since her debut EP, Fallin' Apart, dropped in October, she looks up, pauses, and simply nods in relief as she finally manages to send off the tracks.

In the last year, Xenia moved to Nairobi from Atlanta. She completed and released her EP, was chosen to be part of Mr Eazi's emPawa program this year, opened for Rema's Nairobi show, recorded with Extra Soul Perception and performed on the same stage as Blinky Bill and GoldLink. As she recaps the year, you begin to realise that her stories are all rooted in meeting the right people, manifesting what she wants and gratitude.
The vulnerable-yet-soulful presence you come to know on her EP is a contrast to the bubbly and funny 23-year-old at the beginning of a promising music career. Signed as a songwriter with the Atlanta-based The UpperClassmen Music Group, she recalls taking a songwriting class at Berklee College of Music, "I couldn't write a single song, all those assignments never happened." She credits her place burning down in Boston to breaking her seven-year writing hiatus, and her subsequent move to Atlanta allowed her the change of environment she needed to continue writing.
This fast-rising Kenyan artist sat down with OkayAfrica to speak about her EP, her powers of manifestation and her two latest singles.
This interview has been edited and condensed for clarity.
---
How would you describe your sound?

I describe my sound based off what I've put out. Until "My Pride" [with Ukweli] came out I was telling people primarily R&B/Neo-soul because that's the content I have put out. [There's] no need to complicate it until I start putting out the stuff that's left.
Tell me about your debut EP Fallin' Apart.
I tried to put out my first EP two years ago. I wrote the title track "Fallin' Apart" in 2017. I had already started writing songs, they are all personal not all about heartbreak but about encouraging myself, motivating myself and those were the ones I wanted to put out first. So the plan was for the EP to have an A-side and a B-side, one about love and the other about heartbreak. It never happened. So we looked at what songs we could put into one project and we had enough... that's how it came together. One year later it all happened, the two months leading up to the release, everything I needed for it just happened. People came into my life and were like "I really want to work with you" and we ended up helping each other out. That's alignment.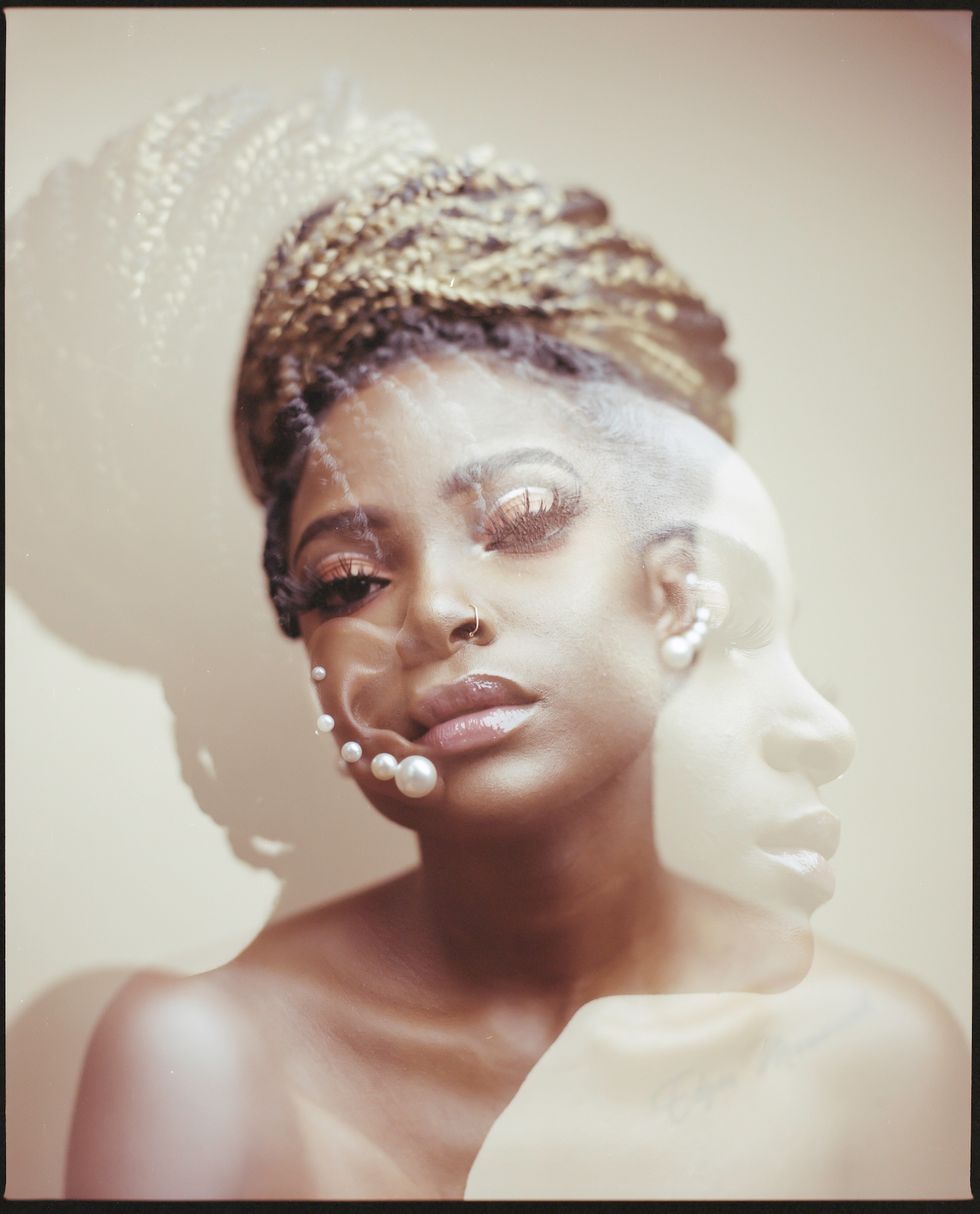 Photo: Mucyo H Gasana | @dailyinteractions.
Who did you work with for the EP?

My main producer was MOMBRU, he went to Berklee with me. He was the first producer I worked with, we were both in our first year and I didn't know what I was doing. I didn't know he would end up [being] my guy. He moved to Atlanta a year before me. Because of him, I got introduced to the guy that does the mixing and mastering for me who is also from Berklee. I got a business degree so I can do the uploading and the cover art and all of that stuff. Mucyo [Gasana] sent me a DM and wanted us to do something together. He did the photos for my EP cover. A friend of mine, Vallerie Muthoni, introduced me to the videographer CJ. It all came together so effortlessly.
How has the reception been? Did you expect it?
Incredible. People are singing and I'm shocked. Not that I don't believe in myself but it's just like "Is this real? This is amazing." I could have never predicted that one year home, this is what I would be doing. I'm grateful.
You tweet a lot about the goals you want to achieve, do you believe you've manifested all of this?

I did a lot of growing last year and that's where the manifesting comes from. I just say whatever I want out loud. I wake up and manifest on my behalf and on everyone's behalf. I think there is a lot of power in claiming exactly what you want and making it very specific but you have to know exactly what you want. So I take like five or ten minutes in the morning and think of what I want and what I want for other people. People will message me and tell me something has happened, and I know I manifested it but they don't, it's just great. Sometimes I feel like I got superpowers.
You have released two singles in the last month. "Watu Wangu" is an ode to the people who support you and got you here, how did that come about?
I was in my bed when I wrote that song, crying. You know how on the iPhone it now makes little video albums and collages. My best friend texted me one, she was like "dude I just found this on my phone" and it was a time-lapse from 2017 until now. I hadn't written a single song the whole of December. I told her, "you just gave me the best idea ever, I'm going to write a song and release it this week." This is something that I've wanted to say for a long time. I couldn't believe this is my life, and I have all this support and I never feel like thank you is enough. I wrote the song in 20 minutes and it was [mixed and released] two days later.
"My Pride" with Ukweli is the latest single and it has similar themes to the EP. What was that story?

When I moved back here in December 2018, the first person I worked with was Sichangi and I think Ukweli was there for that session. He later hit me up and wanted to work on stuff. That song is definitely about my last relationship. That was the first song we worked on together, we did it in three sessions. It's very different, I wouldn't have done something like this if it wasn't with him and it now makes me want to do it even more. That's why I have now started looking for house and electronic tracks, I don't see why I can't. I want to see how much I can bring to as many genres as possible, even if it's just as a songwriter.
You will be part of Mr. Eazi's emPawa 30 this year, how did that come about?
When emPawa 30 started [asking for submissions], I really wanted to do it but I didn't want to audition with old music and nothing new was coming. One day, at 5AM, I'm on the phone with MOMBRU talking about the EP, and I asked him to send me some beats. He sent a folder and the first one I heard, I was like, "I'm gonna have to go because I need to write to this right now." I theb wrote it, sent it back to him at like 7AM and asked him to mix it for the emPawa submission. I posted it in September and the reception was crazy, that's how I knew this was the right time. The same thing happened for the second submission. Now I'm in and I can't wait for what I'm about to do. I'm so excited!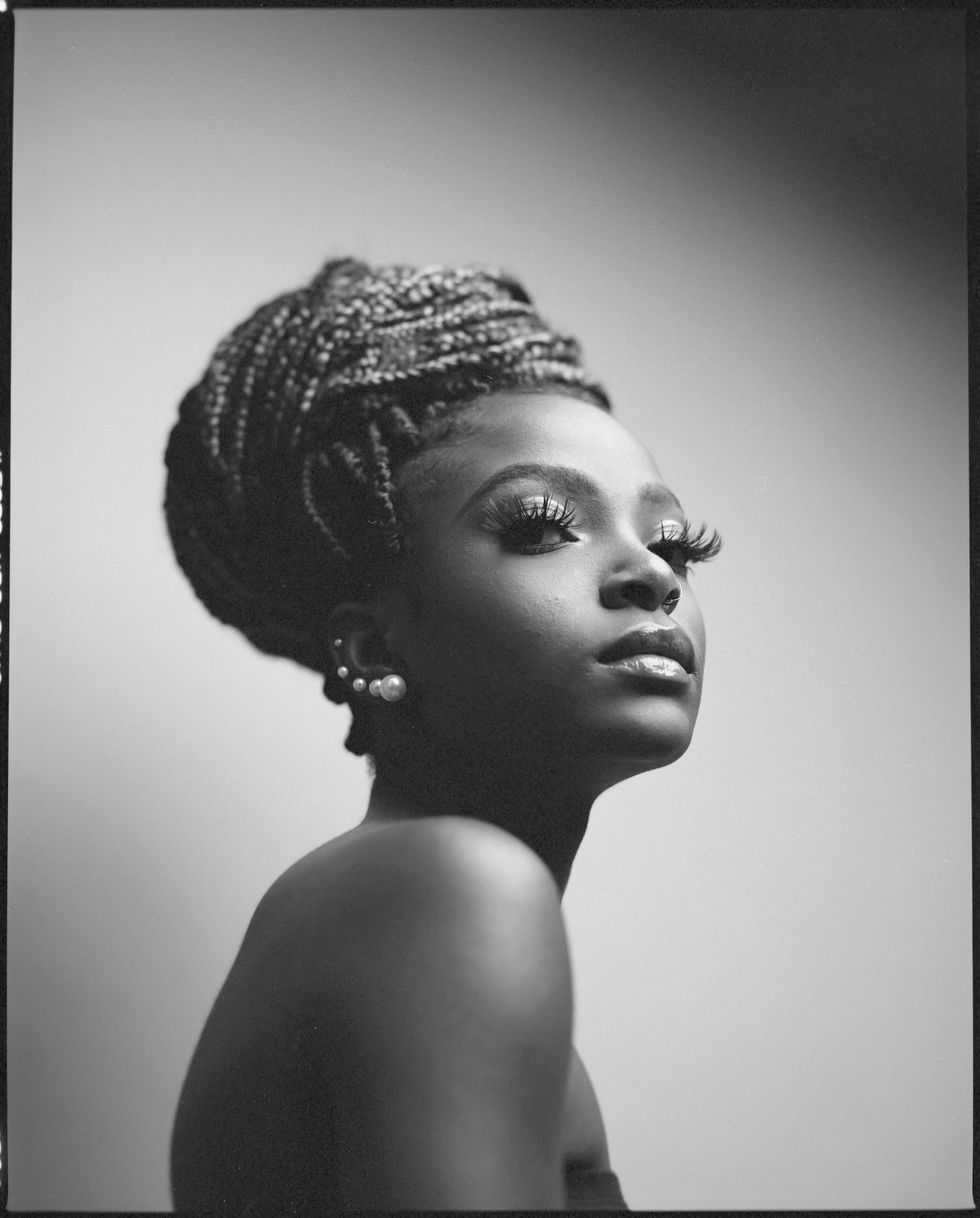 Photo: Mucyo H Gasana | @dailyinteractions.
What can we look forward to from Xenia this year?

Honestly, I have more than enough for an album, I have enough for several albums. When I was down at the coast over Christmas, I was staying at my grandparents' place which is basically a farm. On one of the days I spent a whole afternoon in the pool, there was just silence, no network so I didn't have my phone around me, and I was just talking to myself out loud. That afternoon I came up with my album concept, and I even ended up writing an intro. I have a concept, I have a name. Now I am just trying to put the pieces together and see at what point of the year it would make sense to release it. But I definitely want to do it after the emPawa stuff.
What Impact do you want to have?
I just want for everybody to continue supporting each other. Even if my music didn't pop but I facilitated connections between people that allowed them to be heard I would still be satisfied. The fact that my music is being heard, I have a bigger platform to do that. I want people to remember that I supported people because that's how I feel that I have been supported and I just want to carry that on. One of the best things I can do for people is highlight them on my platform, especially when they haven't asked.
Xenia Manasseh's 'Fallin' Apart' EP is available now.