The amount of fashion talent coming out of Africa is ever-increasing and brings with it the need for support, whether in the form of investment, mentorship, community building, market exposure, or creative awards. Enter Birimian, an investment and financial institution that operates from France and Abidjan, with the sole purpose of uplifting Africa's luxury fashion industry.
---
According to Statista, the revenue of the apparel industry generated in Africa will reach $5.04bn in 2022, show an expected annual growth rate (between 2022-2025) of 18.20%, and result in a volume of $8.32bn by 2025. But even with this in mind, fashion brands entering the industry require professional guidance, consistency, and a sense of marketing prowess. All of which, a supportive company like Birimian is committed to help providing. "Birimian is dedicated to supporting African heritage through three pillars — capacity building, investment, and operational excellence," Laureen Kouassi-Olsson, CEO and Executive Chair of Birimian Holdings tells OkayAfrica.
In a bid to contribute to the globalization of the luxury African fashion industry, Birimian has continued to work and partner with other luxury powerhouses like the Paris-based Private Equity Firm, Trail Capital, and Institut Français de la Mode (IFM) to create unique accelerator programs that support at least ten African brands on the continent and within the diaspora. Brands like Christie Brown, Mmuso Maxwell, Loza Maléombho, Kente Gentlemen, Post Imperial, and many more, have been some of the beneficiaries of this program.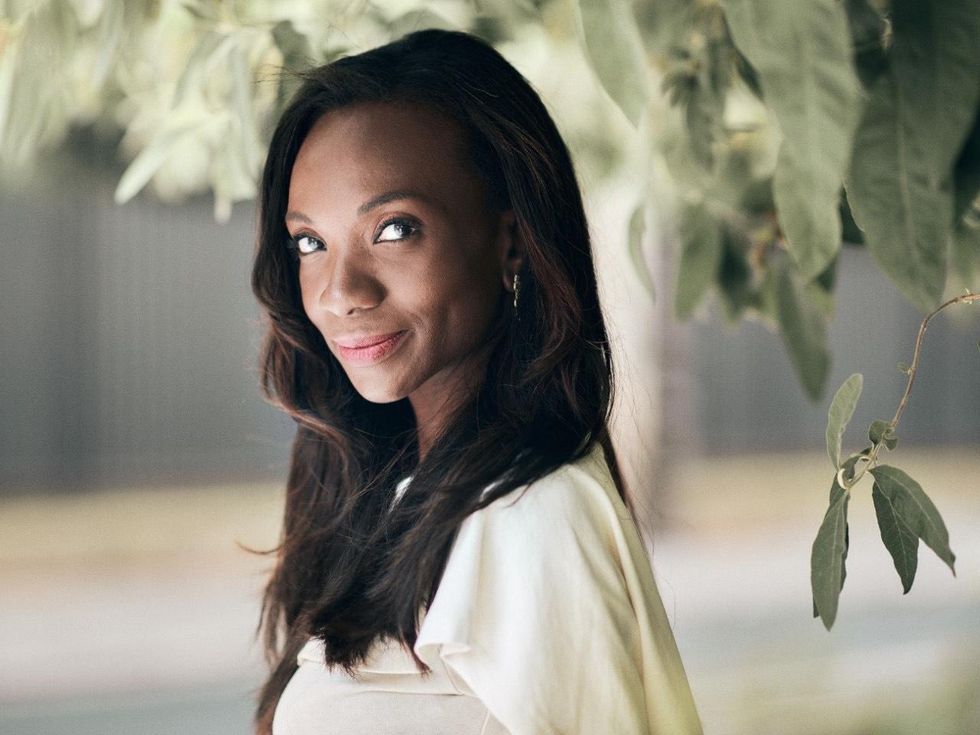 Laureen Kouassi-Olsson, CEO and Executive Chair of Birimian Holdings, is aiming to build and create the right ecosystem for African brands.
Photo: Antoine Doyen
Most recently, they announced, in partnership with IFM, the formation of a new cohort for younger fashion and accessory brands. This includes emerging designers like Armando Cabral, Chez Nous, Wanda Lephoto, Renwa, Endelea, Lafalaise Dion, Pichulik Africa, Suki Suki Naturals, Wibes Shoes, and Zyne. It's an incredible step forward for helping upscale emerging brands, as it may seem that much is already being done for their more mainstream counterparts. "This collaboration is important because it brings us African designers together, and be able to gain more structure for our [young] businesses, which it may seem that we lack at the moment," Camélia Barbachi, a member of the cohort, and founder of sustainable Tunisian brand, Chez Nous, tells OkayAfrica.
"Also, when you don't have the right amount of connections and mentorship, it's very hard for you to progress in an industry like this, and this collaboration provides us that," 25-year old Barbachi adds. To juggle its aims of both mentoring younger brands and nurturing already established ones, Birimian created two programs – an accelerator and an incubation program.
It's no surprise that one of the major challenges for African fashion brands is finding capital, and Birimian is looking to fill that gap through investments. Beyond this, there are bigger challenges for brands, including how to structure their business, and how to make sure it has global impact. "We've understood that it's not just investment and funding; it's also building and creating market opportunities, capacity building, access to the right ecosystem," says Kouassi-Olsson. "When we started Birimian, we wanted to address all of this — financing, visibility, PR, production, everything, really," she adds.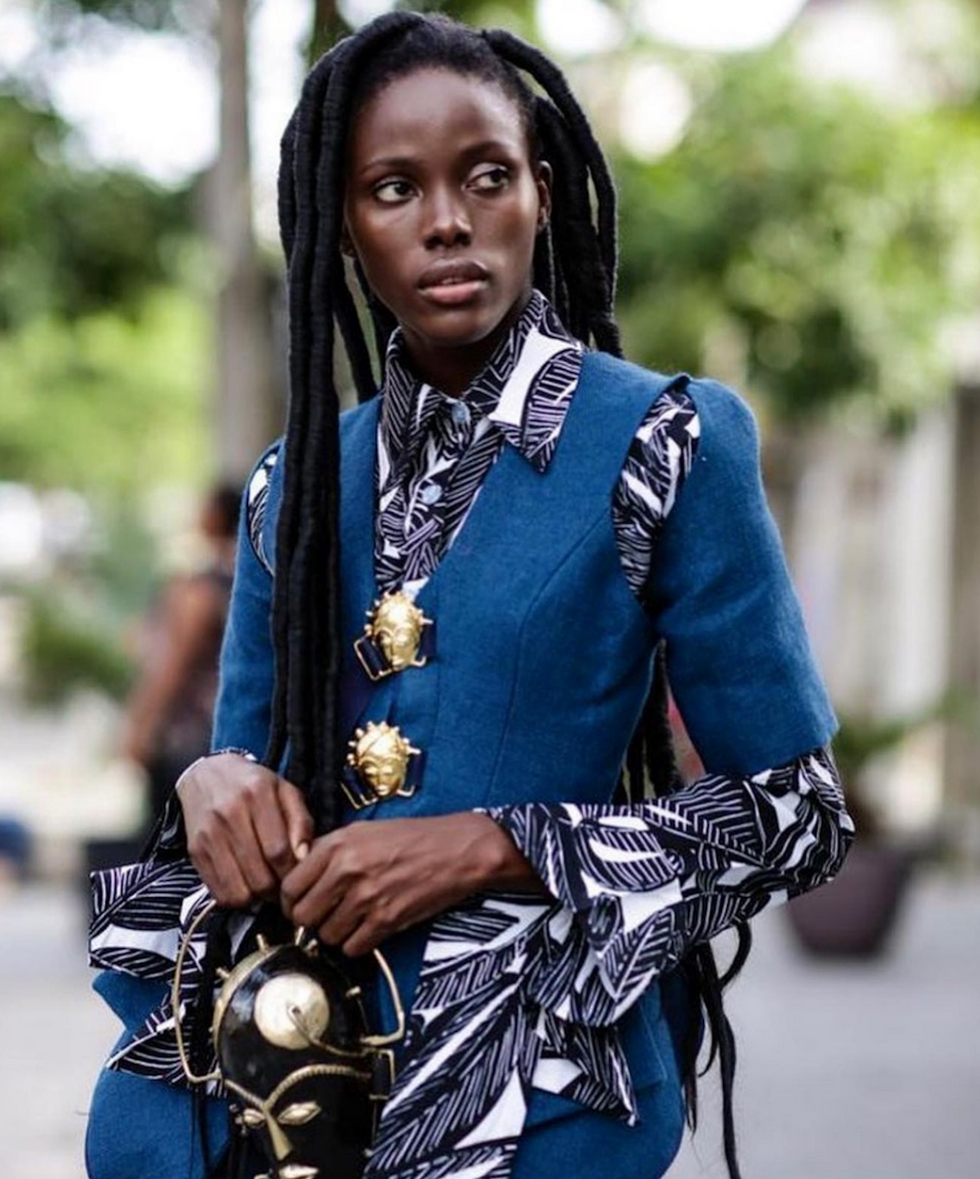 The label created by Loza Maléombho, who was born in Brazil and raised in Côte d'Ivoire and the United States, is part of the 2021-2022 IFM-Birimian Accelerator x Africa program
Photo: Birimian
So far, the company has had an incredible run of success that includes backing the likes of Mmuso Maxwell, the Joburg-based brand that won the Karl Lagerfeld Award for Innovation by the Woolmark Company, earlier this year. The brand acknowledged the support of Birimian along its journey to the win. Every achievement a label backed by Birimian has brings with it a bigger pool of applicants, each seeking the opportunity to scale their business. This makes it increasingly difficult for the team to decide who to support. "We're a for-profit organization, so we cannot finance everyone or invest in every project. This is where we need to find our priorities," says Kouassi-Olsson. "So, the industry needs to adapt to that tension, as well as, we [need] to adapt to the needs and particularities of each brand."
Due to the amount of time and resources that go into these programs and investment plans, the company has to make some tough decisions about which prospective applicants are brands with the potential for global impact. Kouassi-Olsson admits that it can be "a really hard situation, and choices might not be a 100%, but that's mostly because in the long run, it depends on the will and entrepreneurial drive of the designers."
She also adds that "as investors, we never judge talent and creativity. It's taken as it's given. For globalization, we focus on the quality of the collection structuring, and the quality of entrepreneurial desire spirit." Key to this is strong storytelling, strong branding, as well as how the fashion label uses social media to reach its clientele.
It is however, important to note that there have also been certain major platforms who continue to offer themselves as a support system to the fashion industry in the continent, by a way of organizing shows, competitions, funding programs, mentorship schemes, and such. South African Fashion Week, for example, has its 'New Talent Search' initiative, which launches emerging brands into the limelight, as they showcase their Spring/Summer collections, and compete for prize money. Thando Ntuli of Munkus, and the Mmuso Maxwell brand have both been beneficiaries of this award.
In Nigeria, Lagos Fashion Week, under Style House Files, puts together the Fashion Focus Africa, where young designers from across the continent come together to pitch their brand's vision, and compete for prize money, as well as mentorship from top industry guns. Designers like Emmanuel Okoro of Emmy Kasbit and Cynthia Abila are beneficiaries of this. In the same vein, the Arise Fashion Week '30 Under 30', promises various monetary prizes to the winner, first runner up and second runner up, respectively. Kenneth Ize, Ré Lagos, and Mmuso Maxwell, have all been recipients of these in recent years.
All of these awards, recognitions, grants, and prize offers are a way to show commitment and support to fashion brands in Africa that have a strong vision and a committed work ethos. Birimian takes that commitment a step further, collaborating not just within fashion spaces in Africa, but beyond the continent. In all of this, and amongst other things, the hope is to build a company that's recognized for its track record, impact, influence, and key success stories within the African fashion industry. It seeks to be a reference when it comes to the sustainable development of African talents and creatives.
Updated to reflect corrections: The company is Ivorian, not Nigerian and a for-profit, not non-profit.