Instagram Live battles, in which songwriters and producers go head-to-head comparing the top records from their respective catalogues, have been the trend worldwide amidst the global lockdown due to COVID-19. As one would expect, Africans have tapped in and ultimately, the conversation has shifted to the lack of appreciation for the role of songwriters in afrobeats.

The general sentiment is this: afrobeats songwriters aren't valued and, as a result, songwriting isn't a lucrative career so the creativity of the genre has suffered.
It's true that in Africa there is a stigma attached to songwriting. Most artists have engaged a songwriter at some point but they will never admit it publicly. It's also true that afrobeats songwriters, at this stage, cannot have a lucrative full-time career.
Let's start by defining who a songwriter is. A songwriter is a musician who professionally creates musical compositions and/or writes lyrics for songs. The first important thing to do is to point out that there are two types of songwriters. The first kind of songwriter creates the composition (that is the sound, think of it like humming). The second type of songwriter creates the lyrics (think of it like rap, i.e. lyrics without melody). Many writers combine both aspects of songwriting.
---
We can begin by focusing on lyrics. I've been in the studio with a lot of artists and have worked alongside them to come up with lyrics for a record. That technically makes me a songwriter, and I should have gotten credit for my contribution (more on that soon). Now that I've put that out there, you might be thinking about a time when you might have done the same thing as well. If you have, it means that you're also a songwriter and are entitled to some percentage of royalties.
Mayowa Balogun and his client Lady Donli.Photo: Danielle Mbonu
In the past, I've also been in the studio with my artist colleagues and I've been part of the process of coming up with melodies for hooks. This also makes me a bit of a composer and technically I'm due some royalties. As a matter of fact, if we were in a professional setting, in a professional recording studio where we all had to fill out all the forms and follow the right process, I'd be getting periodic royalty cheques by now. Clearly, songwriters are already commonly and consistently used in Nigerian music, they just aren't credited or considered as such. The reason I'm not living in Bali off royalties is something my good colleague Joey Akan has referred to as "The Vibe Economy." Although his article is loosely based on an artist's relationship with producers, labels and managers, the premise fits in perfectly with songwriters as well. When artists, producers, songwriters, session musicians get in the studio and "vibe" creatively without specific agreements and goals, it's difficult to accurately estimate who contributed and what compensation they deserve, in retrospect.

You see, the entire musical structure in most African countries is flawed from the beginning (in many cases, Hip-Hop has the same problem at the grassroots level, especially with the simplicity of the recording and distribution process today). To start with, there aren't many trade organizations in Africa like the RIAA (Recording Industry Association of America) that represents our recording industry, establishes and enforces copyright and certifies sales and distribution of recorded music. In fact, most music made in Africa depends on foreign trade organizations for most forms of certification. How many Nigerians have gotten platinum and gold plaques in Nigeria for the sale of their singles or albums? The closest we have come to sales certification is the unofficial numbers from Alaba distribution. The reason this is important is because, for trade organizations like the RIAA, certification relies on a lot of accurate data collection which starts at the recording studios when a track is birthed to when its distributed digitally or via traditional methods. In Africa, from the moment a song is recorded to release to distribution, the proper guidelines are never followed (because there are no set guidelines, again, typically these guidelines are set by organizations like the RIAA).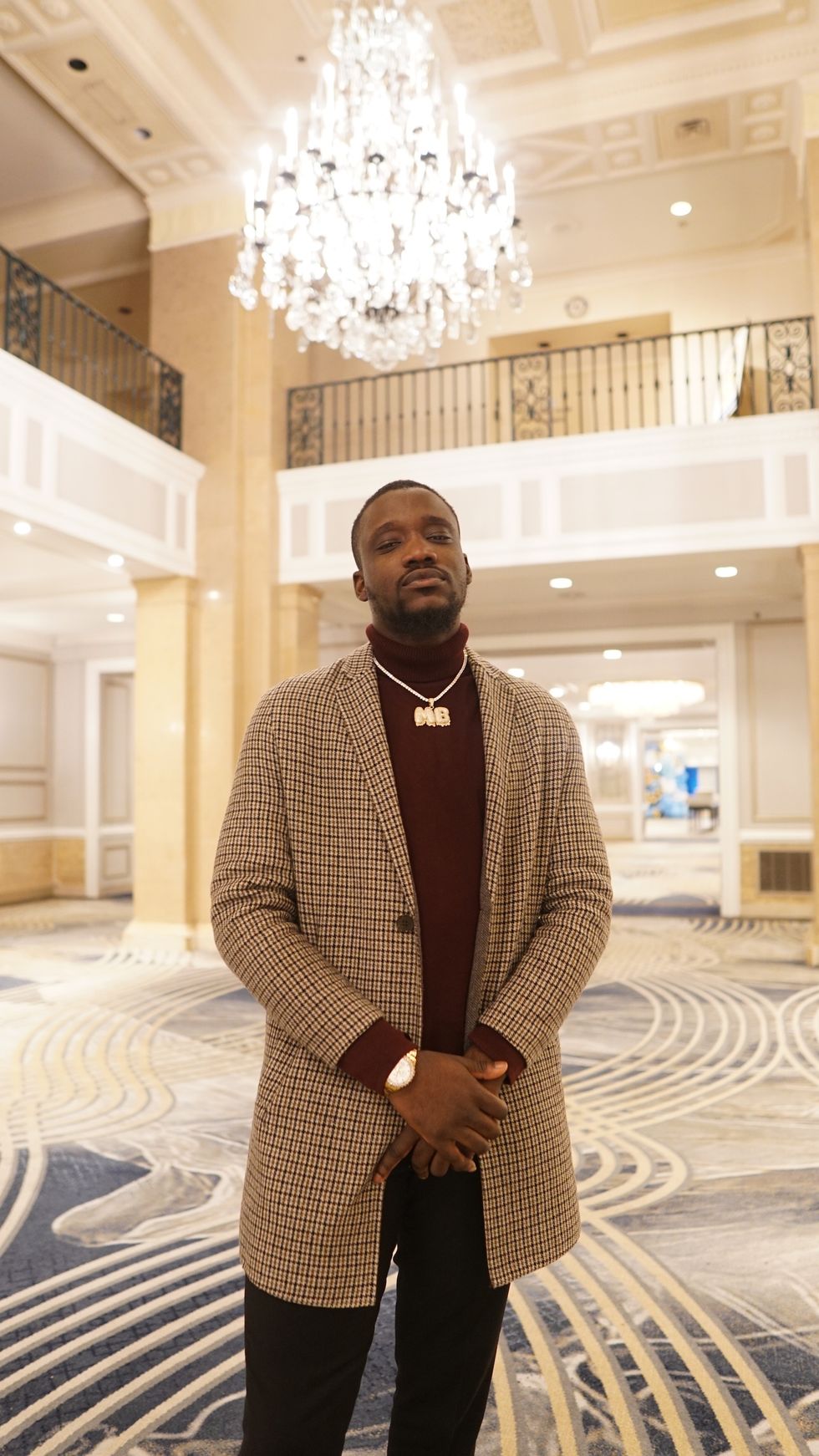 Mayowa Balogun.Photo: Sochima Nwakaeze
The other thing to point out is that, the RIAA in the U.S is in automatic synchronization with the songwriters' & musicians' unions, the Performing Rights Orgs, the US Copyright Office and The Recording Academy (which produces the Grammys). This creates a pipeline of accountability and recognition for every individual that works on a musical recording. Most importantly, all this information is public, so everybody has access to this and if there's ever a dispute between a songwriter and a performing artist, it's relatively easy (it's not easy at all, in reality) to resolve because thorough records have been kept.

Songwriters are already widely used in Africa, but the structural deficiencies have been highlighted. It's clear that songwriters (by definition) are accepted and vastly used across the continent. What the industry struggles with is the perception of what a songwriter is in an environment where most roles are either undefined or undermined.
The consequences of this are far reaching. If a songwriter's role isn't defined, then they cannot be compensated adequately, if they can't be compensated, then they cannot build careers. Lack of credit also means they cannot win an award when the performing artists win. It means they don't get plaques when the records hit sales milestones and it also means that they can't even state their contributions publicly because without proof, they come off as dishonest and even when there's proof and some some monetary compensation, it's just not enough to matter (remember the whole Password and Davido saga for "Gobe?").
The conversation around songwriters in Nigeria should be around compensation and credit, not popularity in the eyes of the public. Songwriters are generally unknown worldwide but can typically afford a good living based on the strength of their pen game. The industry also needs to consistently advocate for education and the proper treatment of songwriters (and honestly the whole value chain as regards to recorded and performed music).
Ultimately, we definitely need to unionize different industry professions, create trade organizations and actively lobby federal governments across the country to take the industry seriously, standardize practices and enforce the laws surrounding the entertainment industry
PS: I'm sure there's some concern that the article only caters to songwriters who co-write or contribute but not those that compose entire tracks for artists. In my opinion, both issues originate from the same root. Immediately songwriters begin to get credited and compensated as deserved, the acceptance will come naturally and automatically.
Mayowa Balogun is the manager ofLady Donli and LadGiiDi, as well as the founder of BEAM Entertainment.