Popular
Akuol de Mabior Takes Her Film from South Sudan to Berlin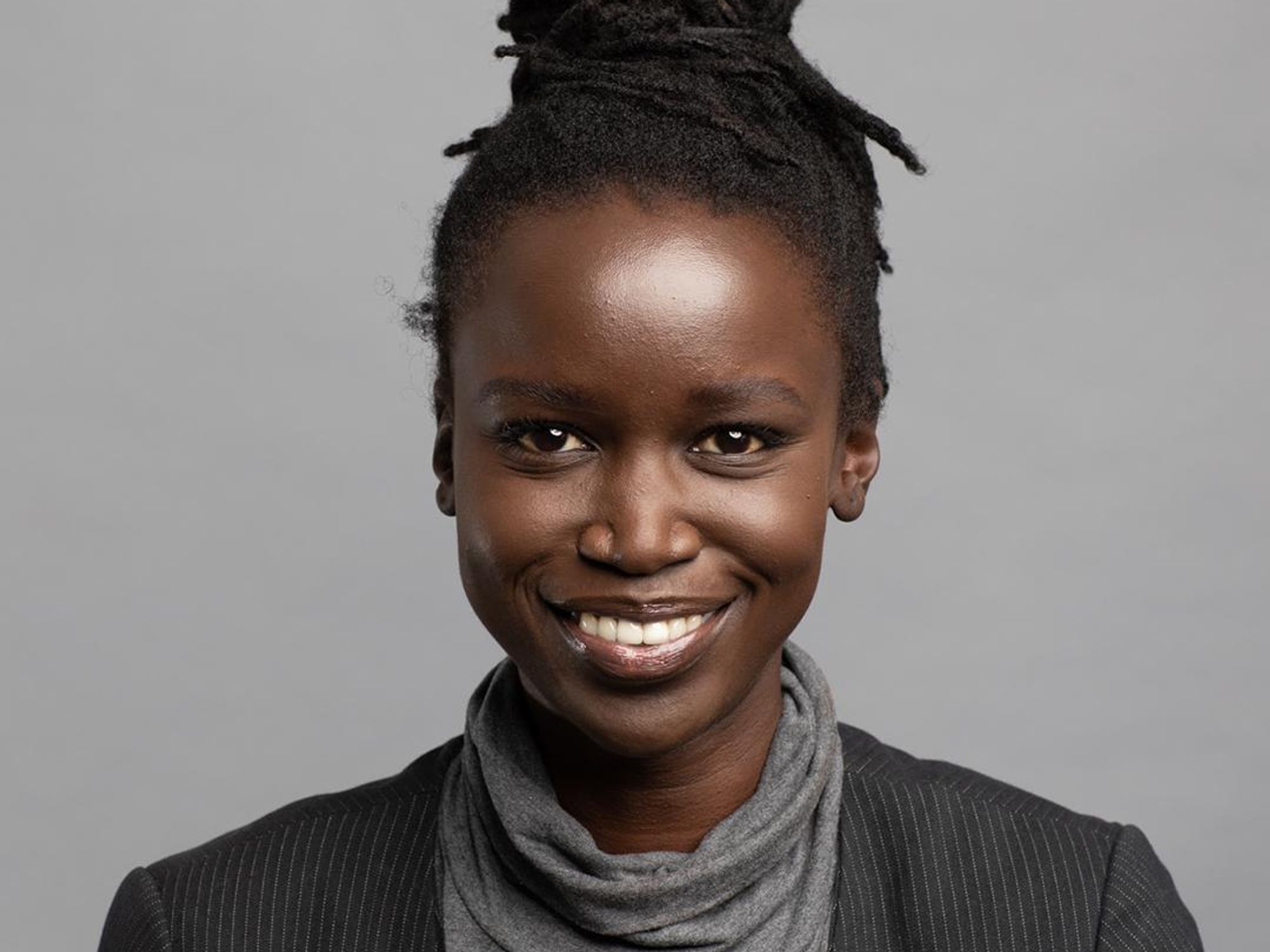 Photo: Akuol de Mabior
The South Sudanese model-turned-filmmaker will premiere her feature documentary, 'No Simple Way Home,' about her family, at this year's Berlin Film Festival.
Akuol de Mabior had been modeling for a while when she had a life-changing conversation with a friend. It was 2014, she'd been feeling half-baked, like her career wasn't really going anywhere. "One day it just hit me that I didn't really know how to do anything," she told OkayAfrica, over a Zoom call from Nairobi. She considered going back to university. As one of a 6-sibling family of creatives, she'd initially wanted to study fine art. "My brother's a painter, my sister studied fashion design, and my mother was like, 'You can't all do the same thing.' But there was an idea nagging at de Mabior -- about her family's story -- that she knew needed to come out in some form.
---
De Mabior's father was John Garang de Mabior, former rebel commander of the Sudan People's Liberation Army, who'd played a pivotal part in laying the foundation of Africa's youngest nation, South Sudan. When the Comprehensive Peace Agreement was signed in 2005, following 22 years of civil war between north and south, he'd been made vice president. 21 days later, he died in a helicopter crash.
De Mabior's mother, Rebecca Nyandeng de Mabior, a leader in her own right, continued her late husband's push for peace, and was appointed as one of five vice presidents – and the first woman to hold the position – in national unity efforts to rebuild the country after the 2013 civil war.
As a result of her parents' political activities, de Mabior had spent most of her life outside of South Sudan, having been born in Cuba and raised in Kenya. When she shared the idea of making a film about all that her family had been through with a friend, her friend said it sounded like it would make for a good film. "It was the first time that it even remotely occurred to me that I could make a film. Or that film as a medium was something that I could try," says De Mabior. "But I found it also really intimidating." So she spoke to a few friends who were filmmakers and decided to go back to university and study the skills she'd need to tell her story.
Now, years later, the resulting film, No Simple Way Home, will play at the Berlinale, Berlin Film Festival, as the event's first ever entry from a South Sudanese director. In the run-up to this debut, De Mabiorhas directed short films that have screened at festivals around the world, building her reputation. Before becoming a full-length feature, No Simple Way Home received the Whickers Film and TV Funding Award in 2020 and was also awarded the IDFA Bertha Classic Fund.
OkayAfrica spoke to De Mabior about the journey it took to make the film.
Interview has been edited for length and clarity.
You had the idea to make this film before you went to study filmmaking – were you working on it while studying at the same time?
I told my supervisor about this idea, that this is the film I want to make. I feel like my family's story is an important story. There's the history of a country that is tied to our story, and I felt like we didn't have any grip on it at all as a family. Like our albums were missing photographs. So yeah, I was thinking about it, but I didn't take any concrete steps towards making it until I finished my studies. This is at the end of 2018, when I met my producer Sam Soko. He was interested in making a film about, or based in, South Sudan, and he was looking for a co-director. That's how we met. I kind of pitched him this idea and hijacked his other one. So then we started on it after I finished university.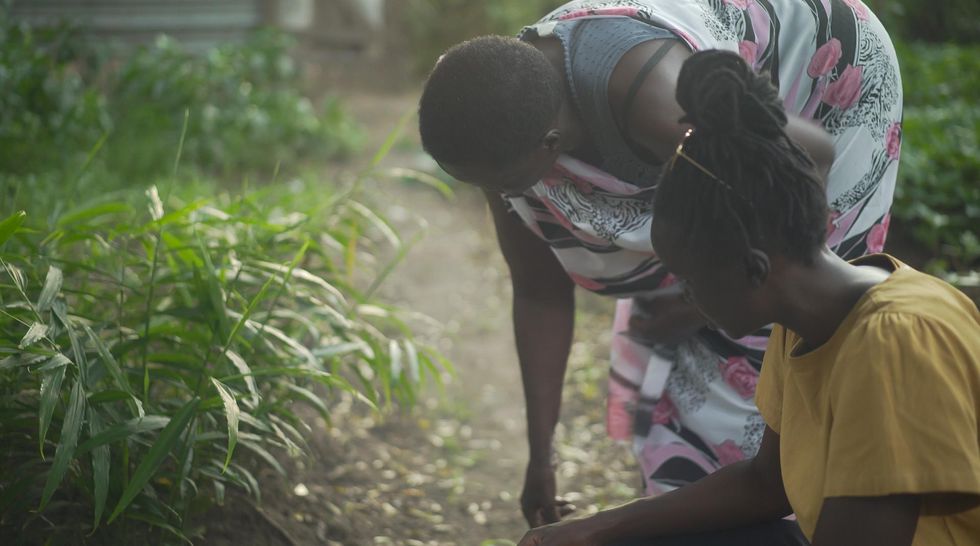 Akuol de Mabior and her mother, Rebecca Nyandeng, in the garden together at her mother's home in Juba, South Sudan.
Photo: Akuol de Mabior
How open were your mom and sister to being in the film and being interviewed for it?
My mom and my sister, who play quite a big role in the film, were very open and very generous with their time and their selves. Some people were not as open, but I understand, for privacy reasons, they just weren't into it. Not everybody who wants to be in front of the camera, and I have a big family. In the beginning, I didn't have everything perfectly aligned and fully formed. So there was a lot of searching and a lot of discovery. And so where there was a greater openness is where I would basically go, within my own family even. I think there was a sense of, 'This is right to do.' Back when I said earlier about feeling as a family we didn't have a grip on our own story, I think there was a sense of 'Yes, it makes sense to do this.' The timing felt right, as much as I was also very nervous, because of the intimidation that comes from film as a storytelling medium. But I certainly felt like it was the right time. And we didn't know when we started that my mom would take this position [of vice president]. South Sudan is very volatile. So when we started filming, it was like, it could happen, there's a possibility of her taking this big role, but it also could be that the peace process falls apart, and we're back at war. With documentaries, you can plan and plan and think about scenarios but reality is just the best story-teller.
What was it like filming in South Sudan?
Filming in South Sudan, practically, is quite challenging. Because the way our story has been told, let's say the way that stories about South Sudan are told, it's like disaster stories. I watched a
Vice
thing that felt like it was almost light-hearted, but you're talking about a lot of people dying. So there's a suspicion of cameras and media, and I totally understand it. So if I wanted to film in public, we'd have to have really long conversations with people to say we don't want to do that thing that we know is always done when stories are told about South Sudan. And that we mean no harm, also.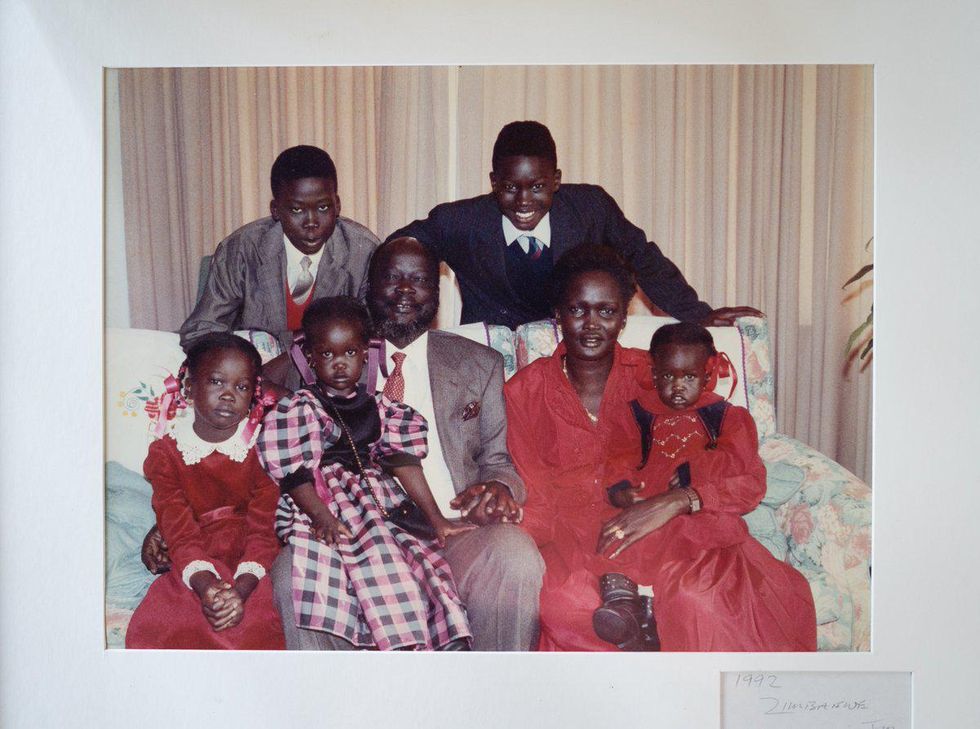 "I feel like my family's story is an important story. There's the history of a country that is tied to our story, and I felt like we didn't have any grip on it at all as a family," says Akuol de Mabior, about why she made No Simple Way Home.
Photo: Akuol de Mabior
What are you most proud of in making this documentary?
Well, recently, I showed it to my mom. That was a great moment, because she's quite unpredictable, and I didn't know how she was going to take it. And she loved it. She says it opened doors for her. I thought maybe she might say, 'Oh, maybe we don't want to say this' or there might have been concerns with saying something risky, so that's what I was also listening out for in her comments, and I didn't hear any of that. So by the end of the conversation after the screening, I was just like, I know she means what she says. I'd say that moment that that was an amazing moment.
Initially, you just wanted to get the film made, and you not only did that, but it was selected for the Berlin Film Festival...
We're overjoyed to be screening at the Berlinale, but we still don't know how it will be received and what kind of life it's going to have. Screening it for my mom and my sister put things into perspective. It made it less about prestige. Not that I dismiss something like screening at the Berlinale, I understand how that can help a film's life. But it's about perspective again. When we talk about who we want to see the film, I'd say the film is asking questions about what it means to come home in an African context. And South Sudan has a huge diaspora. Very scattered. There are people in Australia, and in the US, and a lot of us grew up outside. And I think even beyond South Sudan, if you think about an African diaspora who people were born and raised outside but have African parents, and may have thought about what it means to come home, there's either a very romanticized view of it or very tragic or dismissive, so it can be kind of polarizing. But the reality of it is mixed and it's strange -- you know, coming home and not speaking the language, and all these things.
I think it would be interesting for a diaspora audience, and that's some of the feedback we've gotten from people who we've spoken to about it. So we want the film to have as big a public life possible. We don't want it to be inaccessible to people who it's about. So those are the things that we were thinking about, and things are dynamic when you're talking about where you want the film to go. It's dependent on more than what we want.
When you started, you were going to make a film only about your family, but it's become a film about what it means to come home. What does home mean for you?
So that question is still not answered. A line that we had in the film that we took out was that I was born in Cuba and raised in Kenya. I don't know anything about Cuba. Because of the liberation struggle, we've sort of been taught to not fully, assimilate, and a part of you wants to resist assimilating because of patriotism. But you don't have any other home. So it's really complicated. My sister who made the concrete decision to go back [to South Sudan] and make a life there, she makes it look easy. But she's embodying the choice. She's learning and growing into it, and she's, in fact, now preferring to be in South Sudan than anywhere else. It makes me feel more hopeful of seeing South Sudan as home. But I'm not where she is yet.