Like many of the continent's hitmakers, Nigerian superstar CKay has spent the past year booked and busy spreading the gospel of afrobeats. So when it came time for CKay to hit the stage at Afro Nation in Accra, Ghana the performance felt like a homecoming.

"It's good to be back home," says CKay. "I haven't performed in Ghana in over a year. It's definitely a different vibe in Africa because this is the source."
After three years and iterations in Portugal and Puerto Rico, Live Nation's Africa-focused festival made its return to the Ghanaian capital last month. The two-day event played host to performers from the Africa and the diaspora with a lineup spanning P-Square to Meek Mill, offering fans a chance to reconnect with the artists putting their culture on the map.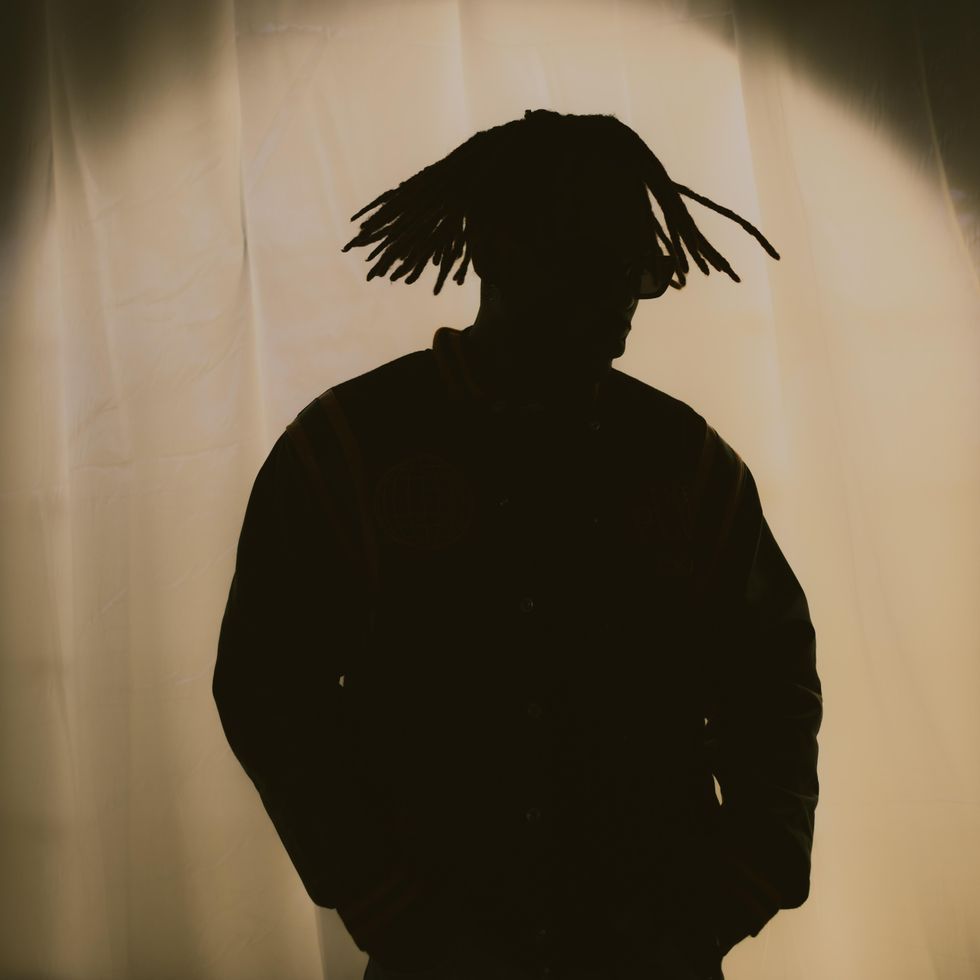 CKay moments before he hit the stage. Photo Credit: Carlos Idun-Tawiah
"It's crazy to see [African music] exploding right now," says CKay. "Because this music is our culture, it used to be an in-house thing at one point but now it's a global thing. Everyone is interested in afrobeats and what we're creating over here." Lounging on the sofa in his greenroom you'd never tell that he's just minutes removed from an electrifying set that had thousands swooning and singing along word-for-word. If anything, CKay seems energized by the crowd. "It's a joyful thing to perform here. Great energy, great vibes," says CKay. "When you go out there and see the crowd, you see lots of Africans not only Ghanaians, non-Africans too that flew all the way here just to experience vibes and I think that's amazing."

Every December, Accra has the world at its doorstep. Longtime residents are familiar with the seasonal cycle of tourists and celebrities making the annual pilgrimage to bask in the local nightlife. Party and concert posters litter the city with the repetitive promise of making "this December one to remember." It's a tall order in this climate to deliver on the goal of being memorable, but a look around Black Star Square reveals that Afro Nation had achieved its objective. The crowd's energy rarely wavered. Kamo Mphela and her troupe of dancer's tapped into Accra's love affair with amapiano, while Black Sherif's ghetto gospel and Stonebwoy's undeniable dancehall had the dreamers screaming lyrics at the top of their lungs. Then there were moments like Meek Mill's inaugural Ghanaian performance and P-Square's long-overdue reunion that were truly unforgettable.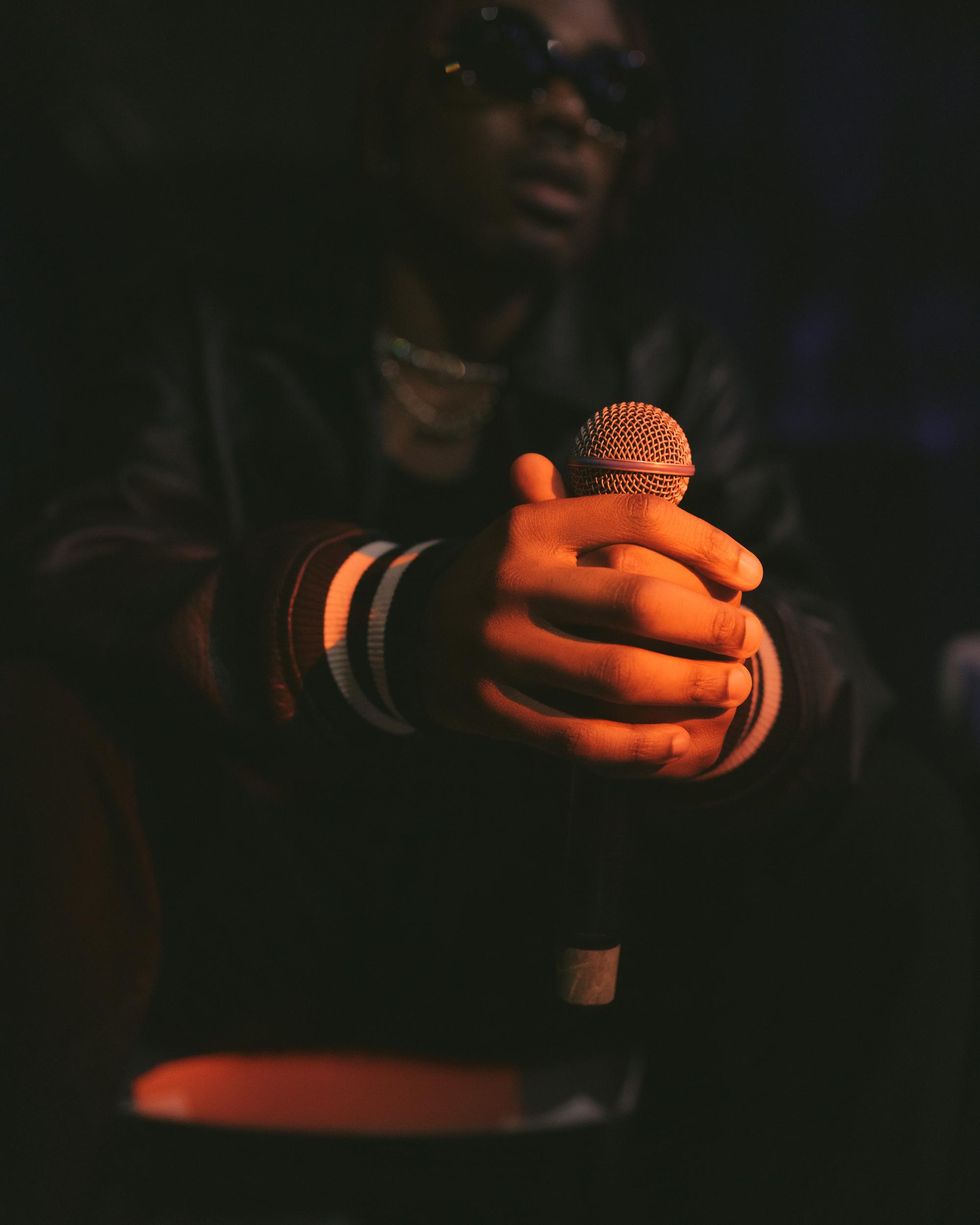 "I think we should keep innovating the genre, keep transforming the sound, turning it into something new every time," says Ckay. Photo Credit: Carlos Idun-Tawiah
For CKay, the Afro Nation stage was an important reminder that African music is not a monolith and isn't done evolving. "I think we should keep innovating the genre, keep transforming the sound, turning it into something new every time," he says. In his own performance, the singer combined his romantic brand of afrobeats with amapiano and R&B-indebted tracks. And in a uniquely candid moment on stage he revealed the story behind his viral hit "Love Nwantiti"—about how a failed love turned him into a worldwide sensation. The two days were brimming with moments like this that spoke to the familiarity between the artists and their fans at home.
So, where does the music go from here? "The mission is to take African music to the world," says CKay. "We've already done that, but it's still a work in progress, still doing, working, adding more building blocks everyday, trying to expand our reach. I feel African music is too amazing to keep to ourselves, I think we should spread it and hold on to it at the same time."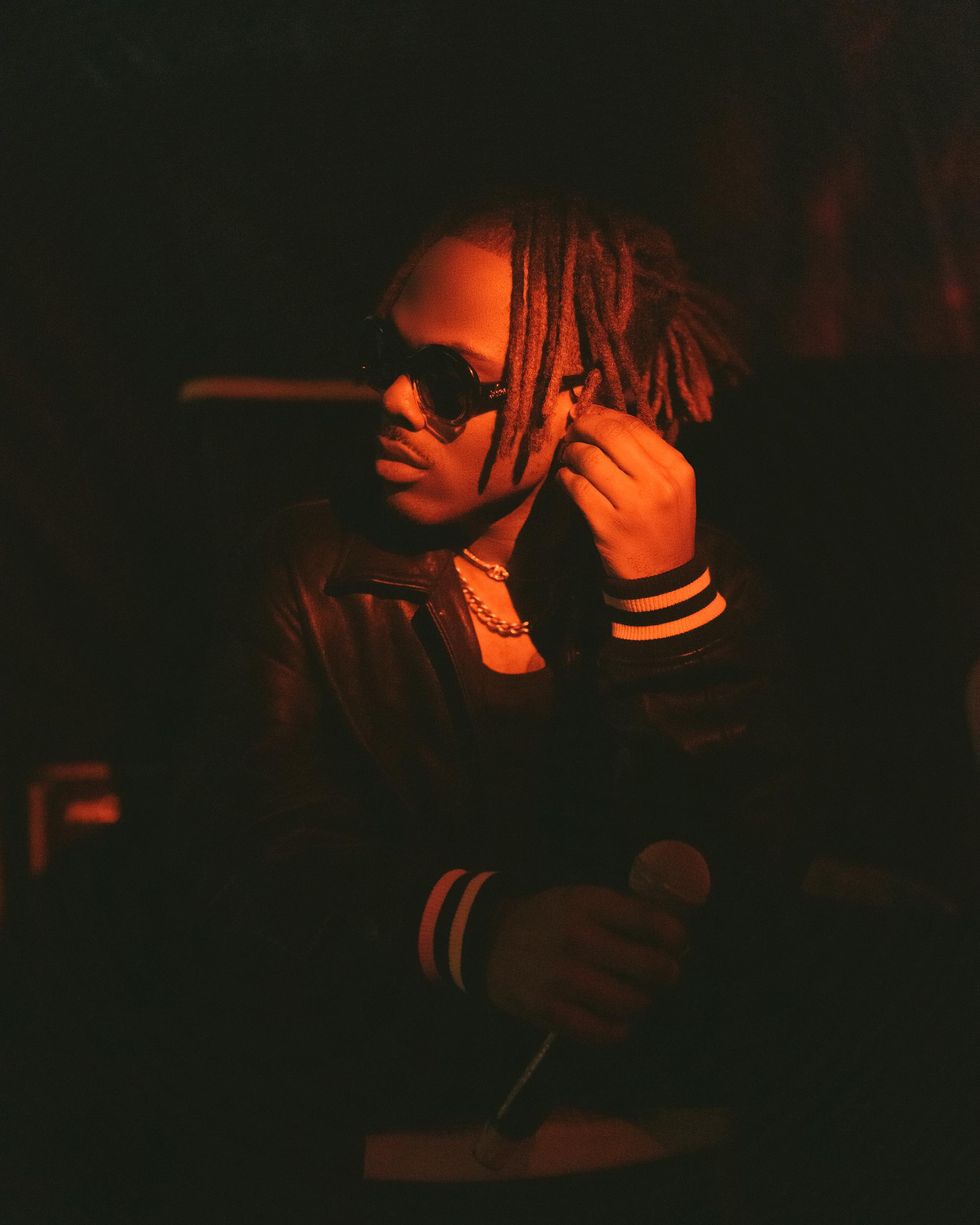 "The mission is to take African music to the world," says CKay. "We've already done that, but it's still a work in progress..."Photo Credit: Carlos Idun-Tawiah