"The Influencer's Insight" is our four-part series for April's theme "The Hustle." The series features women content creators who've achieved influencer status through their social media platforms. These influencers will give their insight on how they built their brand, challenges they've faced, influencer marketing tips and more.
The second part of the series features Ghana's own fashion influencer, Afua Rida of Styled by Rida. ICYMI, read part one here.
Afua Rida of Styled by Ridais the Ghanaian fashion influencer, stylist and consultant thriving in a world where Africans are excluded from global fashion conversations. She's a force behind her nation's fashion industry and has partnered with Christie Brown, Mina Evans, Meena Official, Mythhouse, Maxhosa, andLanre Da Silva. The impact of Rida's reach on social media even landed her a feature on CNN's African Voices.
---
Rida recognizes the continent's influence on fashion "through its colors, animals, water, prints and patterns." She has a fervor for fashion in Africa and is excited to share it's stories. She says she lives life in color and style. "Fashion is a money making industry," she states. "Fashion is culture and culture is life."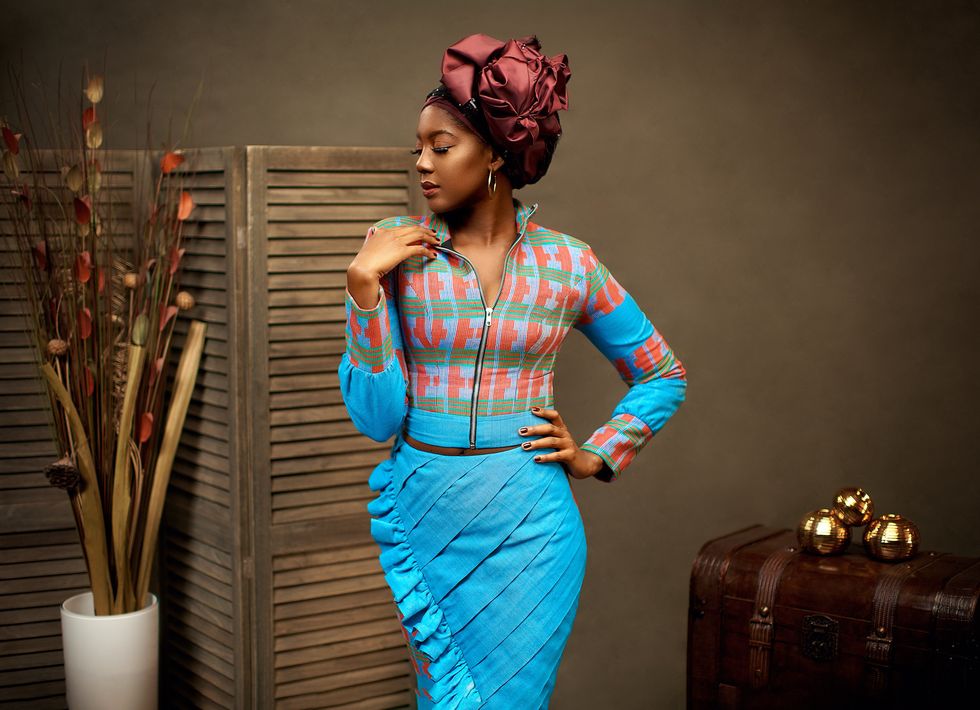 Photo courtesy of Afua Rida.
The start of her blogging journey began in August of 2015, where she was on vacation and then returned home to start shooting content for her platform. The first dress she dawned was from Lisa Folawiyo. She says she had no expectations and certainly didn't think her audience would grow to her current 95,000 followers.
Today, Rida continues to be enamored with what she does—to shine a light on the creativity coming from her home. Her blog is centered around fashion, "how to wear" tutorials, and self-confidence. Rida explains that in a typical work week, from Tuesday to Sunday, she's in meetings with designers, styling, breaking news regarding new collections, and is in and out of showrooms pulling clothes. Before sundown she takes full advantage of the lighting to shoot looks. She finds her fresh content through research, designer platforms, and audience feedback. To deal with people's short attention spans, Afua advises content creators to "understand technology, use short and concise posts, implementing photos with color, videos or boomerangs."
It's important to note her family frowned upon her career at first and despite it, she's forged a notable path for herself. We all know first hand how weary our families are of "relaxing and trusting you can make a living in the arts."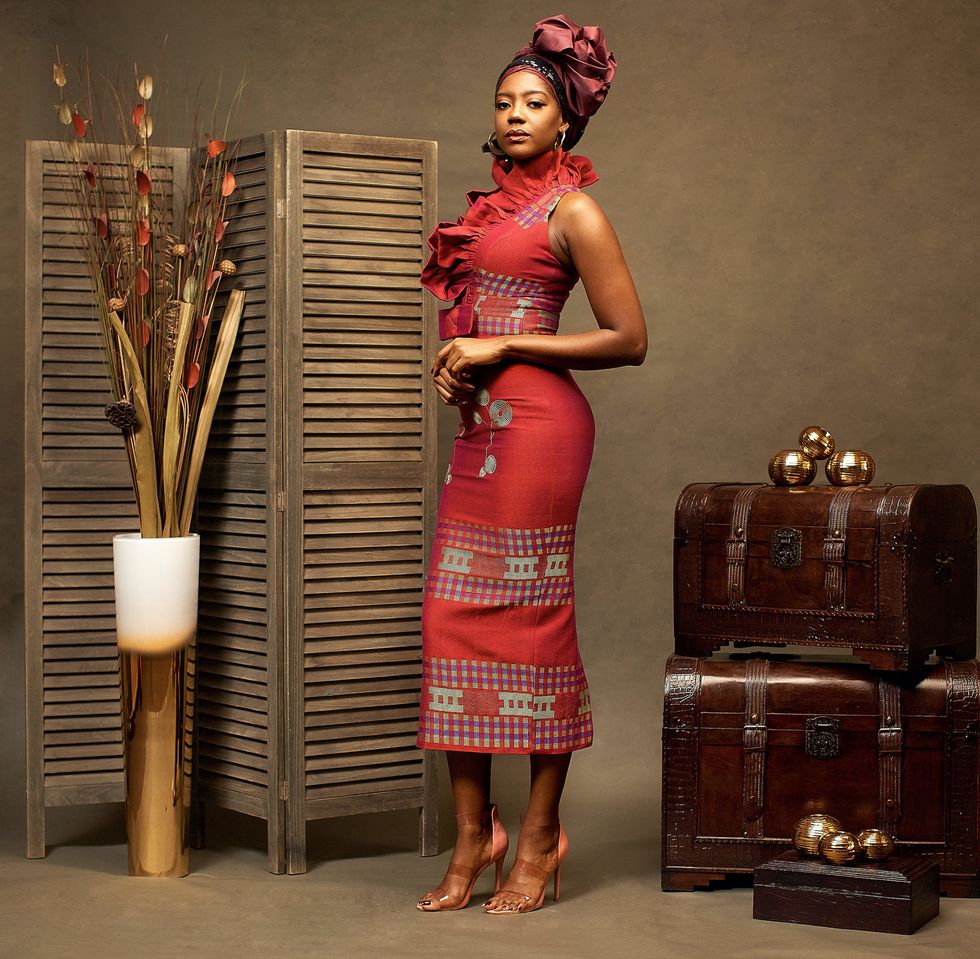 Photo courtesy of Afua Rida.
"Styling and blogging is a new concept in Ghana," Rida adds. "Education is important. I'm constantly proving myself." People have to understand and believe you can sell their product and Ghanaians are definitely taking notice. In 2016, she won the Fashion Blogger of the Year award at Glitz Style Awards.
Rida wants to tell vivid stories from every corner of Africa and hopes to partner with Mozambique's Taibo Bacar, Chloé and Australia's Zimmerman. The bombshell is well on her way.
Afua Rida leaves us with three tips for those who are looking to revamp their wardrobe below:
Adapt your style to your location: "My style evolves depending on where I am," Rida explains. In Montreal, where she schooled, her color palette was simple: white, black and grey. In Nigeria, she dawns jewels. In Ghana, wax prints reign supreme. In Italy, the shoe on her foot is critical.
Don't knock it until you try it: "So many questionable trends come out but you won't truly know if you like them unless you try them."
Discover the best gems where you least expect it: "A one-of-a kind piece can appear at the market, a souk or an unknown boutique."
Audrey Lang is an alumna of Northeastern University and a Boston-based site merchandiser. A surveyor of life who's enamored with all things fashion, art and Africa, keep up with her on
Instagram
and
Tumblr
.