Interview
Interview: KiDi Shows a Different Side of Himself in the New 'Blue' EP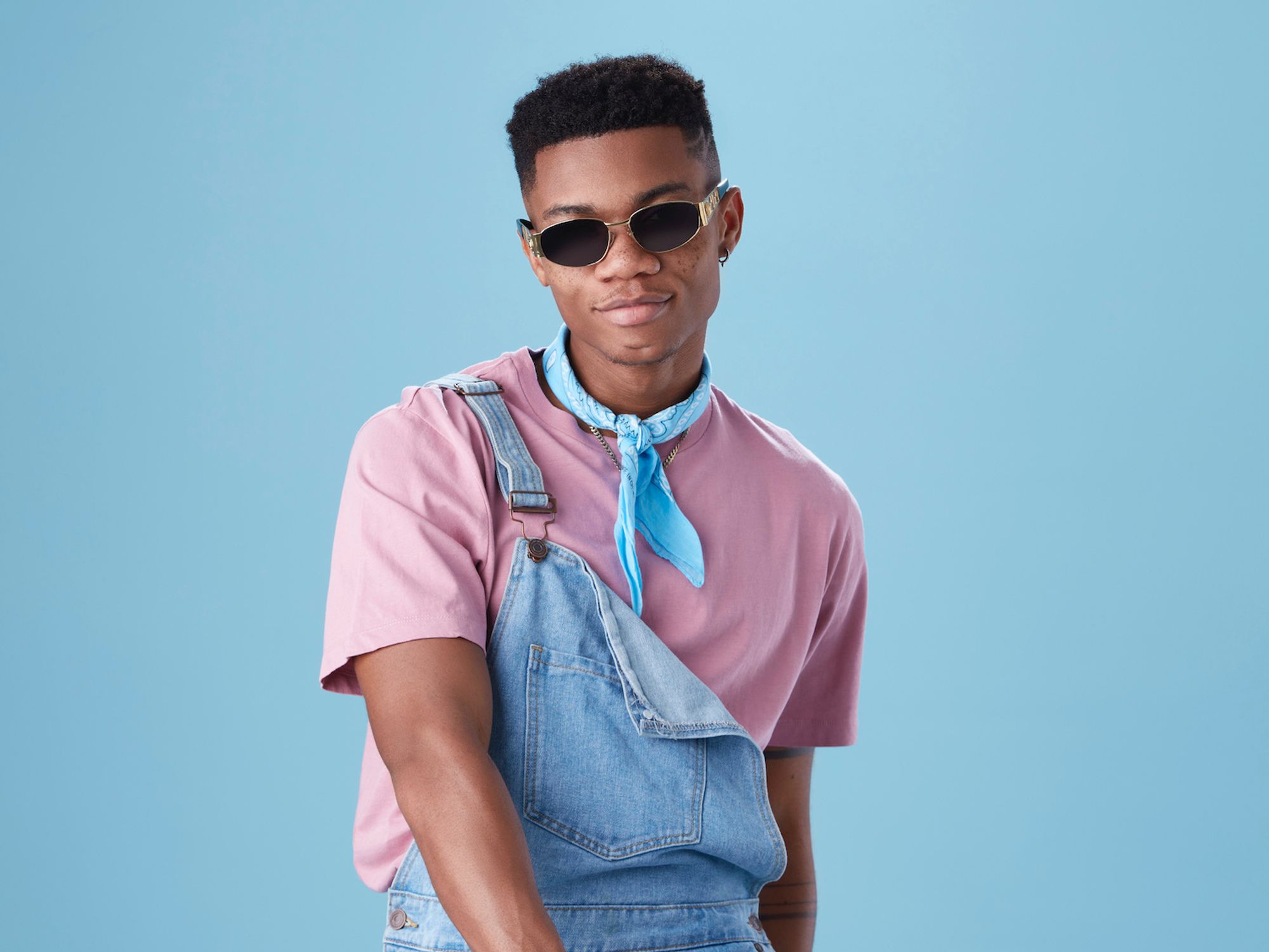 Image courtesy of the artist.
Ghanaian hitmaker KiDi speaks to us about Blue, a new 5-song EP which aims to calm and comfort listeners during these times.
If you're someone who keeps their finger on the pulse of afrobeats, it's very likely you've listened to a song made by Dennis Nana Dwamena. Popularly known as KiDi, the 26-year-old has had an impressive run since he first emerged into the public eye in 2015. Winning the 2015 edition of MTN Hitmaker, a music competition and reality show, earned him a contract with successful Ghanaian record label Lynx Entertainment, who he released his official debut with in 2017.

KiDi took his time but still hit the ground running. His debut single "Say You Love Me" was a success, as was the single after that, "Odo," proving that the young singer and songwriter was indeed a hitmaker. "Odo" doubled down on the success of the first, resulting in a high profile remix of the song featuring Nigerian singers Davido and Mayorkun. The remix of "Odo" swept across Africa, cementing KiDi's spot as one of Ghana's new mainstream stars.
It's just been hit after hit from 2017 until now, with a debut album in the middle of it all. Now, KiDi has brought us something new. It's simply titled 'Blue and it's an EP with five tracks of all new material from the singer. A short but sweet selection of songs, KiDi created Blue with the intention of calming and comforting listeners with new sounds to keep us going in these trying times.
---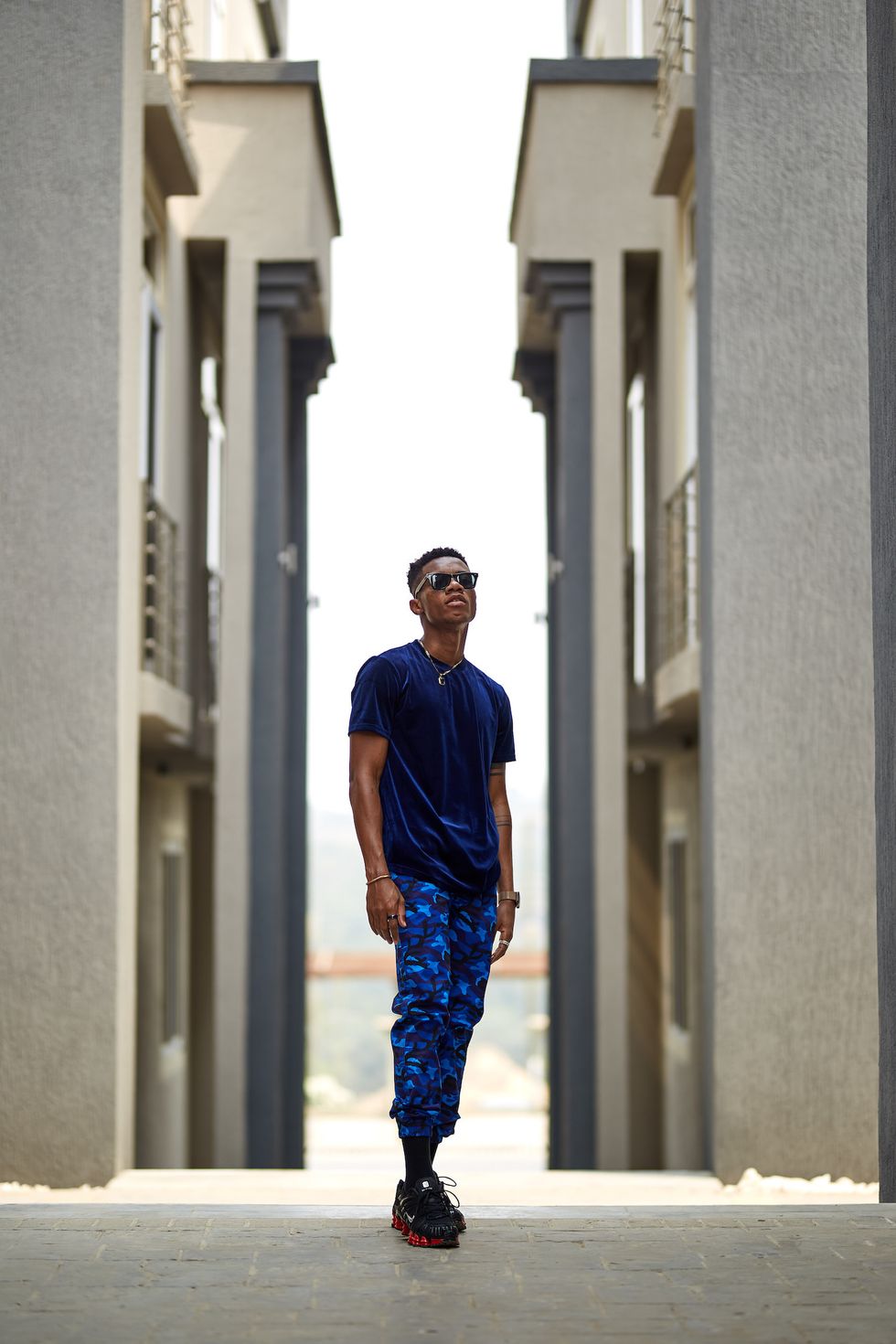 KiDi.Image courtesy of the artist.
Blue's songs are all different from KiDi's signature afropop or highlife sound. Dennis Dwamena has evolved. From his songwriting, to his beat selection, to his overall music and creative direction, it looks like this season has brought out the best in KiDi, inspiring him to create music that doesn't stray too far from who he is, but presents a new version of the singer all the same.

OkayAfrica spoke to KiDi about the new EP. He gives us insight on the reason why he put the project together, how it happened, and the inspiration behind the Blue's title and the songs it contains.
This interview has been edited and condensed for clarity.
What's the idea behind the 'Blue' EP'?
Blue EP is a collection of different genres of songs that I put together to put out for fans. I chose the name 'Blue' because, first of all, blue is my favorite color. Blue is the color of the sky, the ocean, and blue signifies calm, peace, order, serenity, and all of that. And I felt like in a time like this where we're all going through stuff, the whole world is going through stuff, there won't be a better time to name my EP to signify calm. We all need some calm and order in our lives right now.
Is the EP a selection of some of your unreleased music or is it a project you intentionally put together?
I had no plans of dropping any project. This year, 2020, the plan was to just do singles and no project. I was just recording music, during lockdown and stuff... any kind of music, any inspiration I had. So Blue was just a collection of songs I had recorded down that I felt like, you know… I realized the importance of music, I realized the importance music plays in a time like this. All the world is going through [something], I don't know how we would have survived without music. So I thought "let me play my part." The little I can do as an artist is to put out music for people to listen and feel good. So I put together just a few songs I had recorded down. I wanted to put out four songs, but I decided to add a bonus track and make it five. I put it out for the fans to listen and feel good and feel great and all of that.
KiDi - Say Cheese (Official Home Video)www.youtube.com
Who are the producers you worked with on the project, and how did you choose them?

I worked with Kayso, he produced track one "Say Cheese," track two was produced by Richie Mensah, track three was produced by BeatGod "End In Tears," track four was produced by MOG "Freaky Lord," and then track five was produced by Altra Nova, that is "Next Time I See You." I didn't have any special selection process, I just asked my producers, like the people are my friends, to send me beats, send me vibes, different vibes to vibe on. So everybody sent me a couple of things I vibed on and put my inspiration down.
There's only one feature on the EP. Was that intentional?
For the feature, actually I wanted to go, you know, "platinum with no features." I didn't want to do any features. I wanted it to be an EP of just me, but the "One Man" song, the song featuring Adina, it fit the idea of the project so much. Adina is a great talent, she did her thing on that song and I felt like you know what , let me just break the rules of "no features" and just put this one song. I had so many songs with features that were supposed to make it but they didn't make it because they didn't fit the vibe, so all those songs are going to reserved for the other project[s] in the future.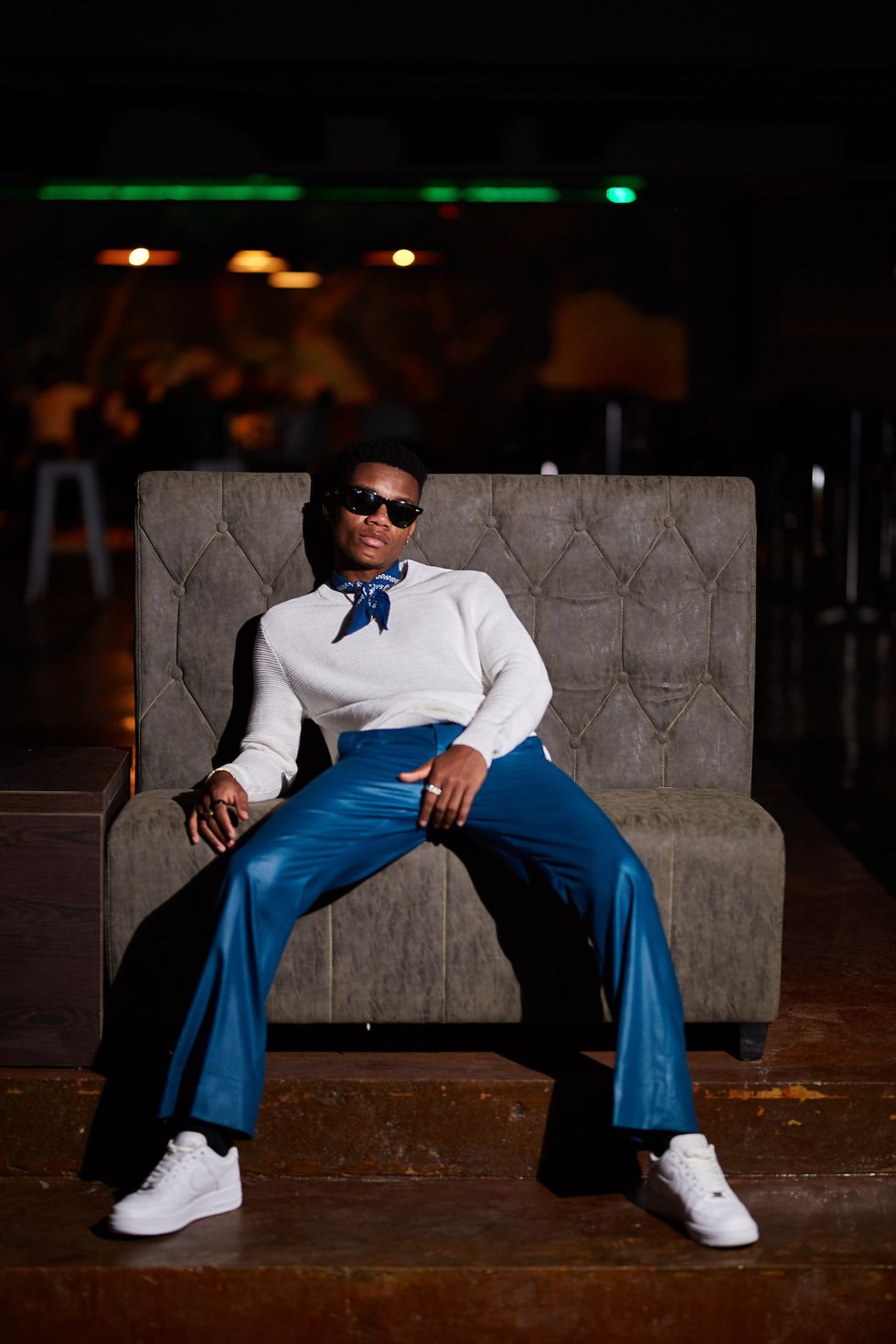 KiDi.Image courtesy of the artist.
Is the song "End In Tears" just creative expression, or is it based on personal experience?

To be honest, I've heard a lot of conversations about "f*ckboys" and boys being honest. I just wanted to spark a conversation in the song. Am I being a "f*ckboy," or am I just being honest? Girls always preach "just be honest with me, just be straight with me, tell me what it is from the start so I don't go falling in love" and all of that. So, I was like what a nice way to put that in a song. My perspective, I just felt like I was being honest, I was telling you don't fall in love with a man like me because this is how it will end. What we have is good, let's just keep it like that, don't want more 'cause that's gonna end in tears. It's just a message, a conversation I that wanted to spark for people to have. It's just me being honest, it's just me being a "f*ckboy." That's it.
What inspired "Next Time I See You"?
"Next Time I See You," produced by Altra Nova. We recorded this song somewhere last year. I just went to the studio and we were just vibing on different things. We just wanted to do an old school sound like, you know that old school funk, [it] has that highlife vibe but has that same funk bounce. I played the chords and Nova was like nah we need to make this. We were joking, we weren't really wanting to do anything, because we know the market here wasn't ready for that sound. I was like let's do it anyway. It's music, it's vibes. When the vibe comes, you catch it and do it. So he played the beat, I got on the mic, I put a few ideas down on it and by the time I realized it, the song was good. Anybody that heard "Next Time" was like "wow this is different, this is cool." I just like that sound because it gave me nostalgia.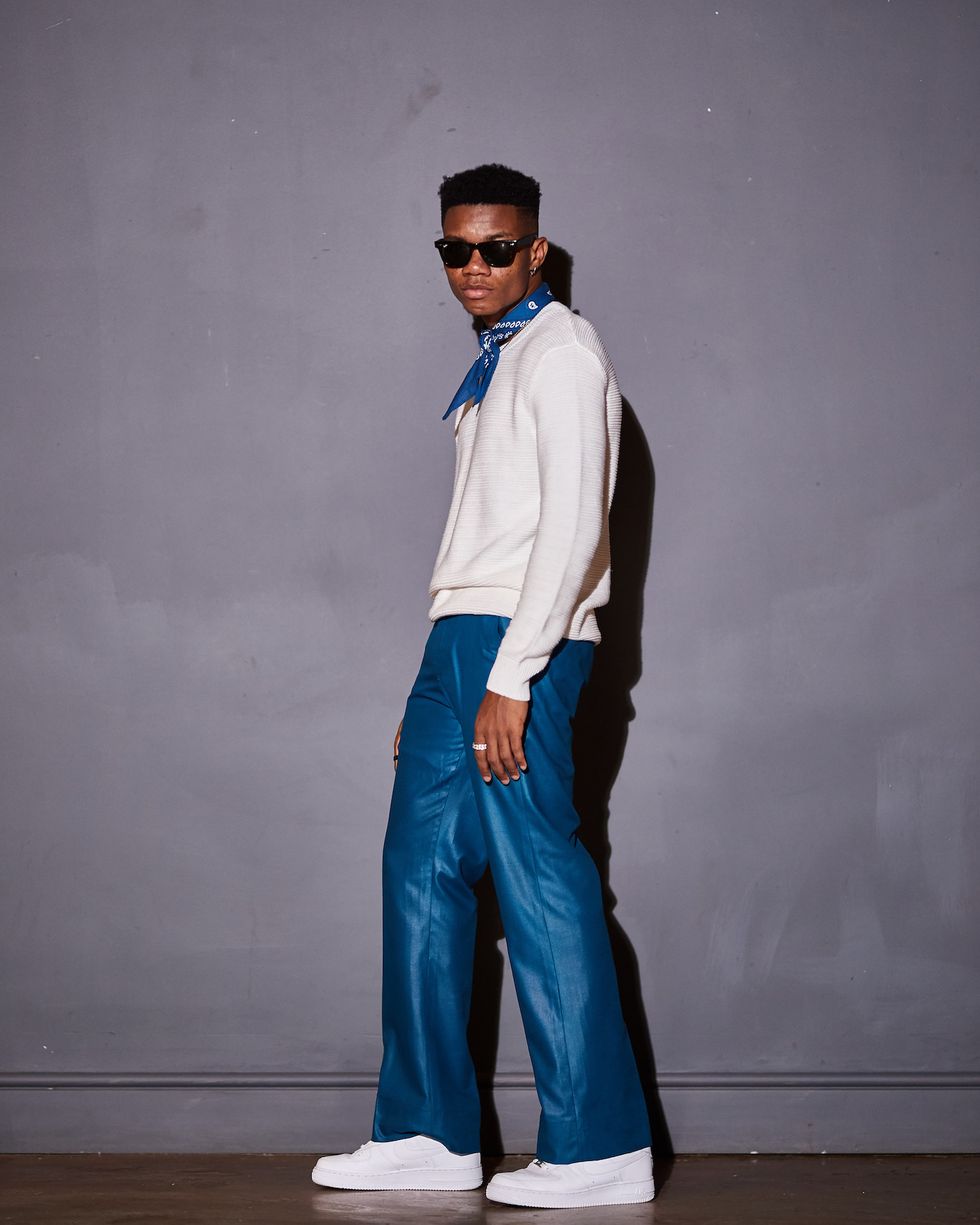 KiDi.Image courtesy of the artist.
When you ask an artist what their favorite song on a project they released is, they always say they don't have one, that it's all of them. How about you?

It is all of them, if you ask me. 'Cause I mean, as an artist we go into the studio and make music. If we don't like the song, the song won't be on the project, it won't be out. So for the song to be out it means we love it, we connect with it, we were inspired to do it. So it's very hard to ask an artist to pick one favorite song on an album or a project or an EP, because we genuinely do love all the songs, that's why we put them together, you get it. So it is very, very hard to pick, but if you put me in a tight spot and ask me to pick, I'll pick "Freaky Lord." I find that as a song I keep playing over and over again.
Did the pandemic influence your decision to drop a project right now?
Every day is a lockdown for artists anyway. If we're not going for an interview, if we're not doing public appearances, we're not doing performances it's already a lockdown. But something about this lockdown inspired me in a lot of ways. I found myself recording different vibes, different songs, and different inspirations and all of that. I had so many songs, it started [as] not knowing what particular single to put out. [So] I'm like if we're having problems choosing a particular single to put out, why don't we put a few of the songs together to put a project [out], 'cause people need new music, people need music to listen to to survive, music gets us through a lot of tough times. So let's just put some of the songs together and put it out for the fans. So that's what formed the Blue EP.