Sponsored content from Lagos Fashion Week.

The rumors are true: backstage at an internationally recognized fashion week is pure chaos. And fashion week in Lagos, a city perhaps most known for its own unique and distinct brand of chaos, is especially true. When I step in, I have to constantly move out of the way as a crowd of a few hundred people made up of some of most talented stylists, designers, models, photographers and makeup artists this side of the world are knee-deep in work and all scrambling around to produce one of the biggest fashion shows of the world. Multiple air-conditioners and fans are turned on and yet the heat is almost oppressive. In one corner, there are a few hundred pairs of shoes all around a table arranged neatly in a circle, on the other rows of clothes divided according to the brand showcasing that day and models seated in various stages of undress while makeup artists carefully apply makeup.
Photo By Adedamola Odetara for OkayAfrica
While many of the fashion travelers came for the show that will eventually go on the runway, backstage there is a whole other show. ''It is always fun. I love the chaos and pressure,'' makeup artist Obidike Uchechukwu, who is working backstage at Lagos Fashion Week 2022, tells me. ''Don't get me wrong but I love being able to do a full face on the line up or switch makeup looks instantaneously especially when a designer's private model strolls in late or the designer decides to change his or her models last minute. It is all work, work, work till the last finale of the last designer.''
On the chaos, everyone seemingly agrees. Model Oscar Eche, who I catch backstage, looks forward to the madness and meeting people in the midst of it. '' Backstage is usually utterly chaotic,'' says Eche. ''Backstage is where most of the magic happens. As a full time model back then, I always anticipate being backstage and meeting top 'fashion people'."

Photo By Adedamola Odetara for OkayAfrica
In real time, I watch as communication gets to a model—the next designer he is walking for is showcasing earlier than he had expected. The result? He has to quickly start changing even as other models start walking. He eye-marks when he has to go on and, luckily, gets his outfit on in time to join the lineup and walk down the runway. There's just one mistake: he doesn't have shoes on.The audience barely seems to realize this while the stylist and designers backstage are panicking. This is typical: people backstage obsessing over a mistake the audience barely notices, as well as a runway mistake happening through no fault of anyone but rather a fast-moving chain reaction.
Photo By Adedamola Odetara for OkayAfrica
''They don't see the chaos. They don't understand the time and effort it takes," says Uchechukwe. '' I mean once the pressure starts from the producer at the front house it gets backstage through the comms. And so you are doing makeup on a model while they are changing outfits and moving...The pressure gets worse as the show starts. You see the beautiful makeup on all the beautiful models. The makeup looks are well curated for each designer after going back and forth. I mean we still have designers who come last minute to change their looks and you just have to bring their vision to life through makeup. Oh we run, shout, some people argue but all in all it is to deliver a great show to the audience in the front house. Backstage is where the real show happens.''
Photo By Adedamola Odetara for OkayAfrica
When the final product walks down the runway, of course it is near impossible to associate it with chaos, panic, and other things that went into making it come alive. For Frank Aghuno, creative director of Fruche, that was something he was grateful for. He tells me that the collection he showcased this year was technically finished while he was backstage at the Balmoral Hall tents waiting to showcase. ''A lot of the pieces were ironed for the first time backstage as we were still at the studio sewing one hour to show time," says Aghuno. "My pieces are a bit complex and a lot of the models were wearing them wrong. We ended up redressing most of them on the line up. Everything was rushed and so when people started to tell me how great the show was I was baffled. I'm glad everything turned out fine in hindsight.''
Photo By Adedamola Odetara for OkayAfrica
For Aghuno, his backstage experience typically starts off slow with him steaming clothes and finishing them.''As our show time approaches anxiety kicks in and things begin to get a bit crazy. It always goes from silence to a sudden rush,' says Aghuno. ''The show starts and it seems like just seconds, then it's over. They're calling for the designer. I change from crocs to the shiniest silver Kiing David shoes, I walk to the end of the catwalk, take the final bow and head backstage. We start to retrieve pieces from the model racks to our bags. We are ready to leave. Then I remember I haven't eaten all day. We go to one of those places that's open overnight. We order food and head home. Work commences as usual the following day. ''
See more pictures from Backstage at Lagos Fashion Week 2022
Photo By Adedamola Odetara for OkayAfrica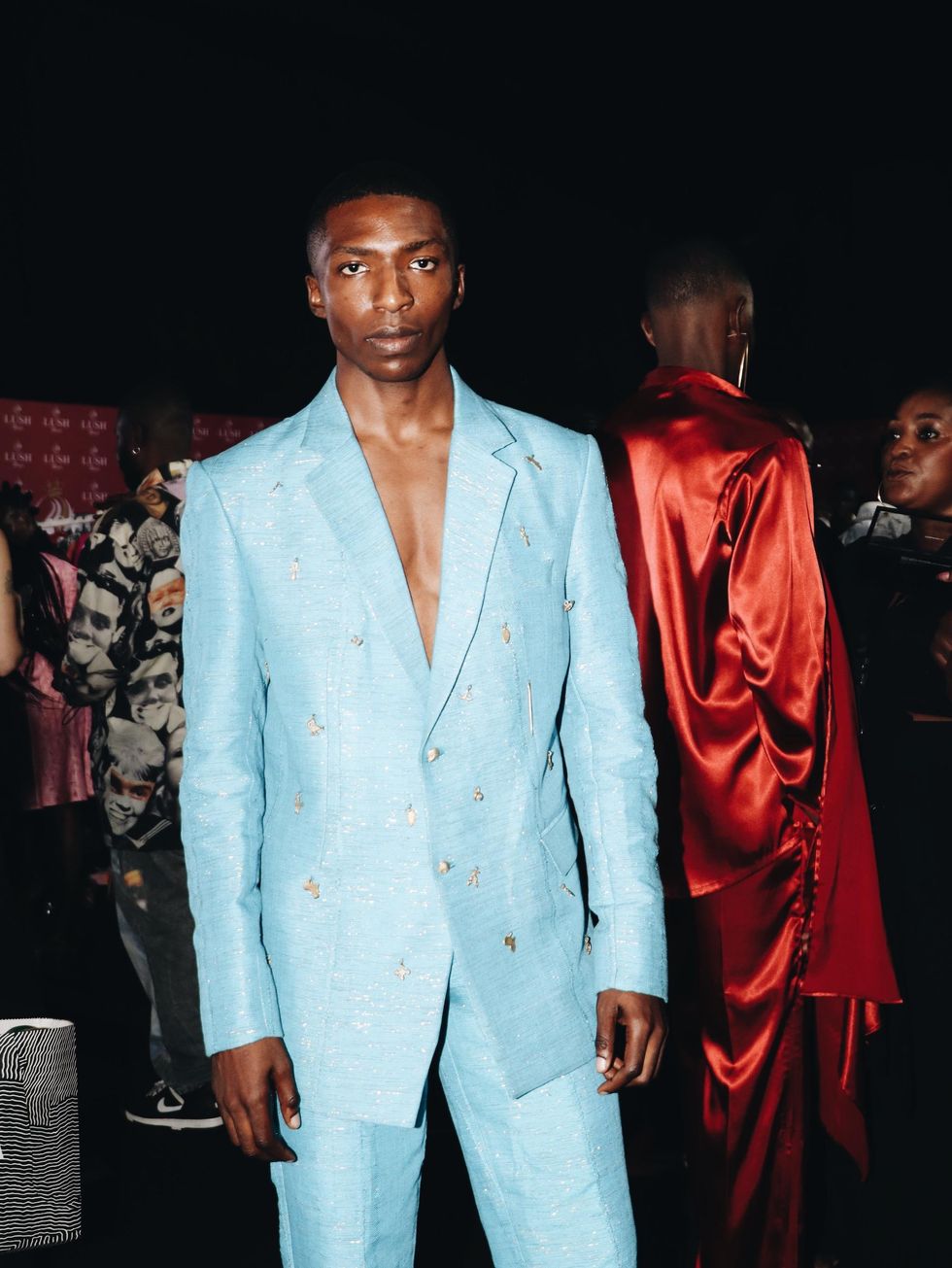 Photo By Adedamola Odetara for OkayAfrica
Photo By Adedamola Odetara for OkayAfrica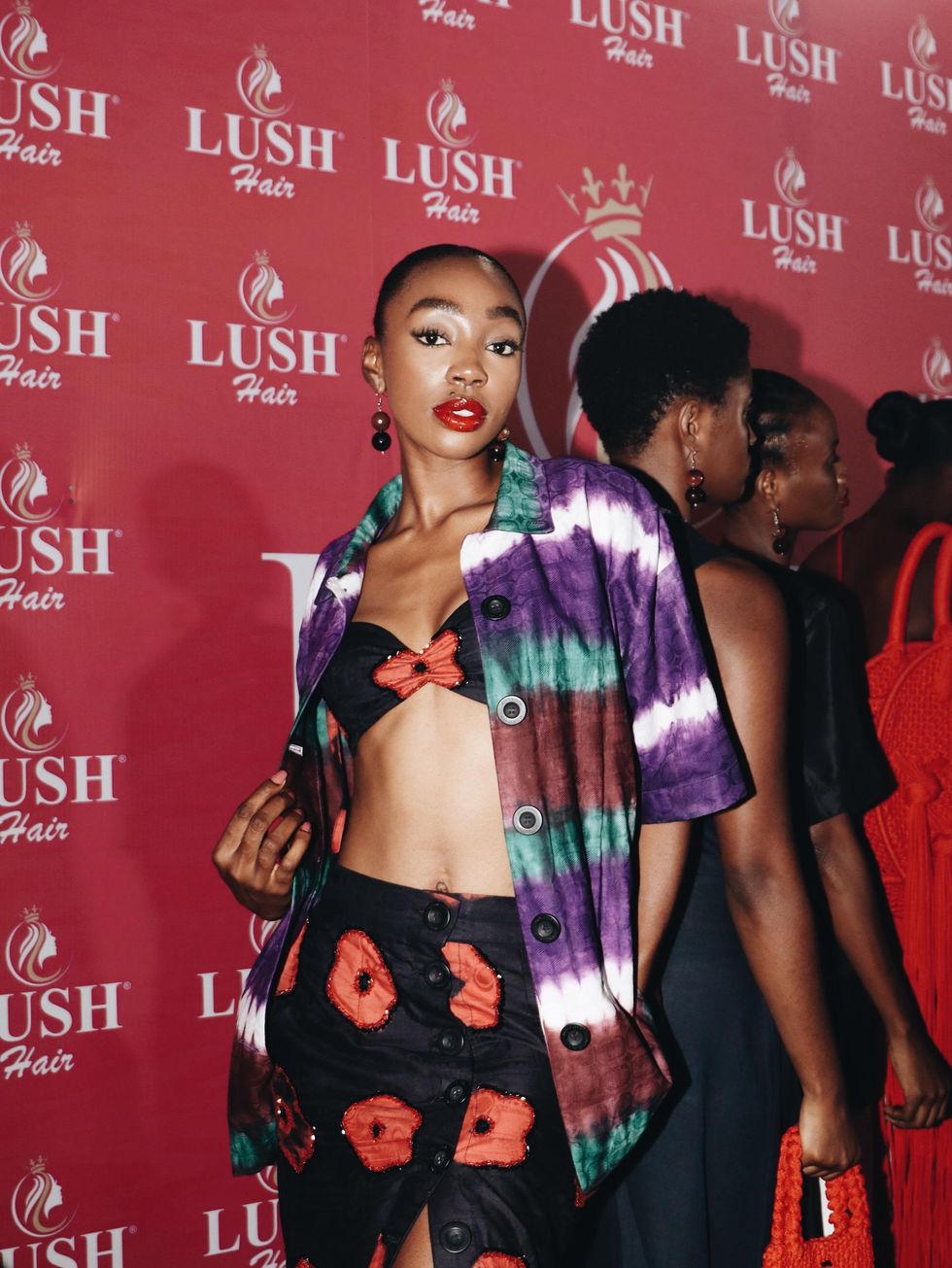 Photo By Adedamola Odetara for OkayAfrica
Photo By Adedamola Odetara for OkayAfrica
Photo By Adedamola Odetara for OkayAfrica
Photo By Adedamola Odetara for OkayAfrica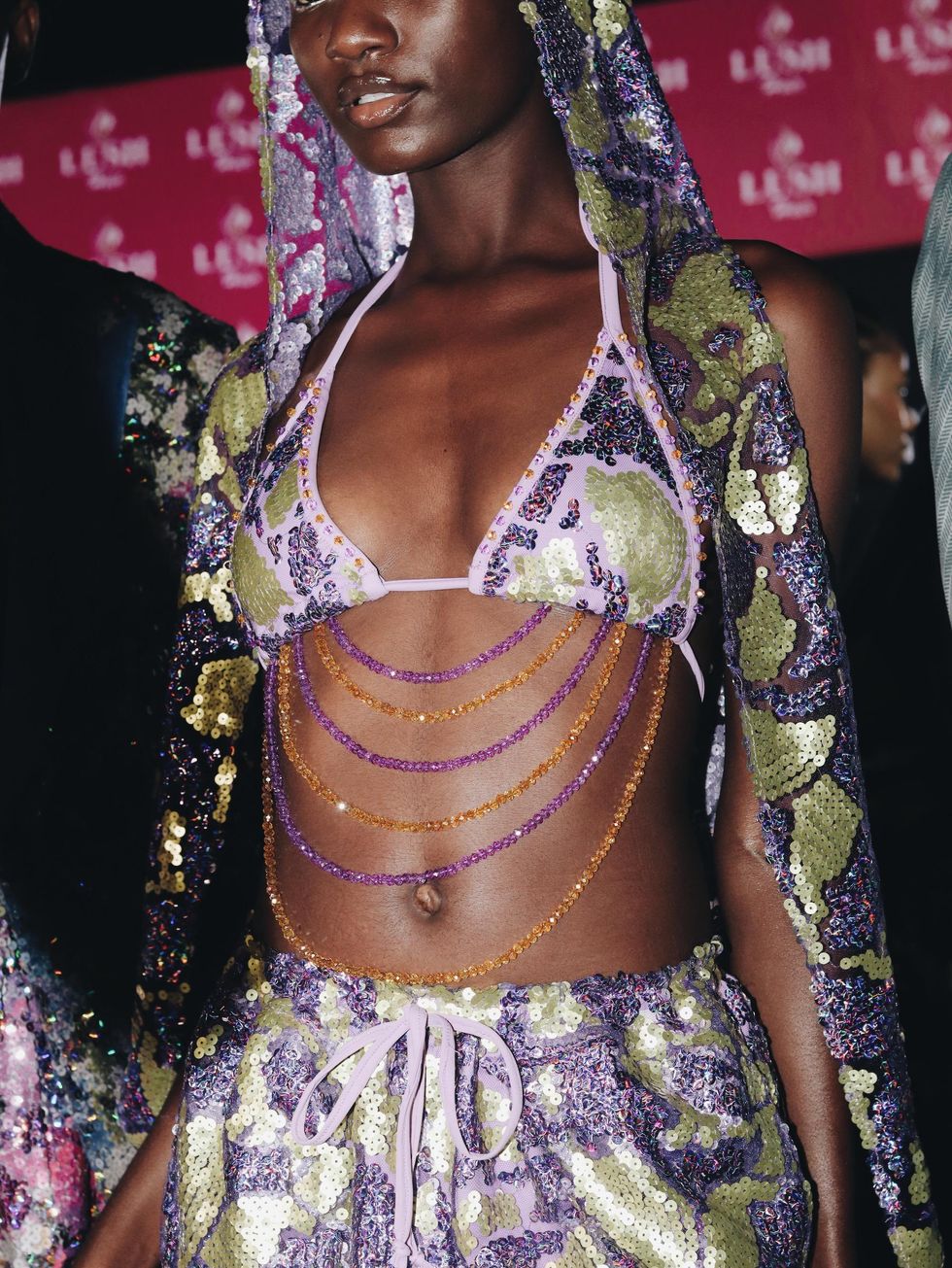 Photo By Adedamola Odetara for OkayAfrica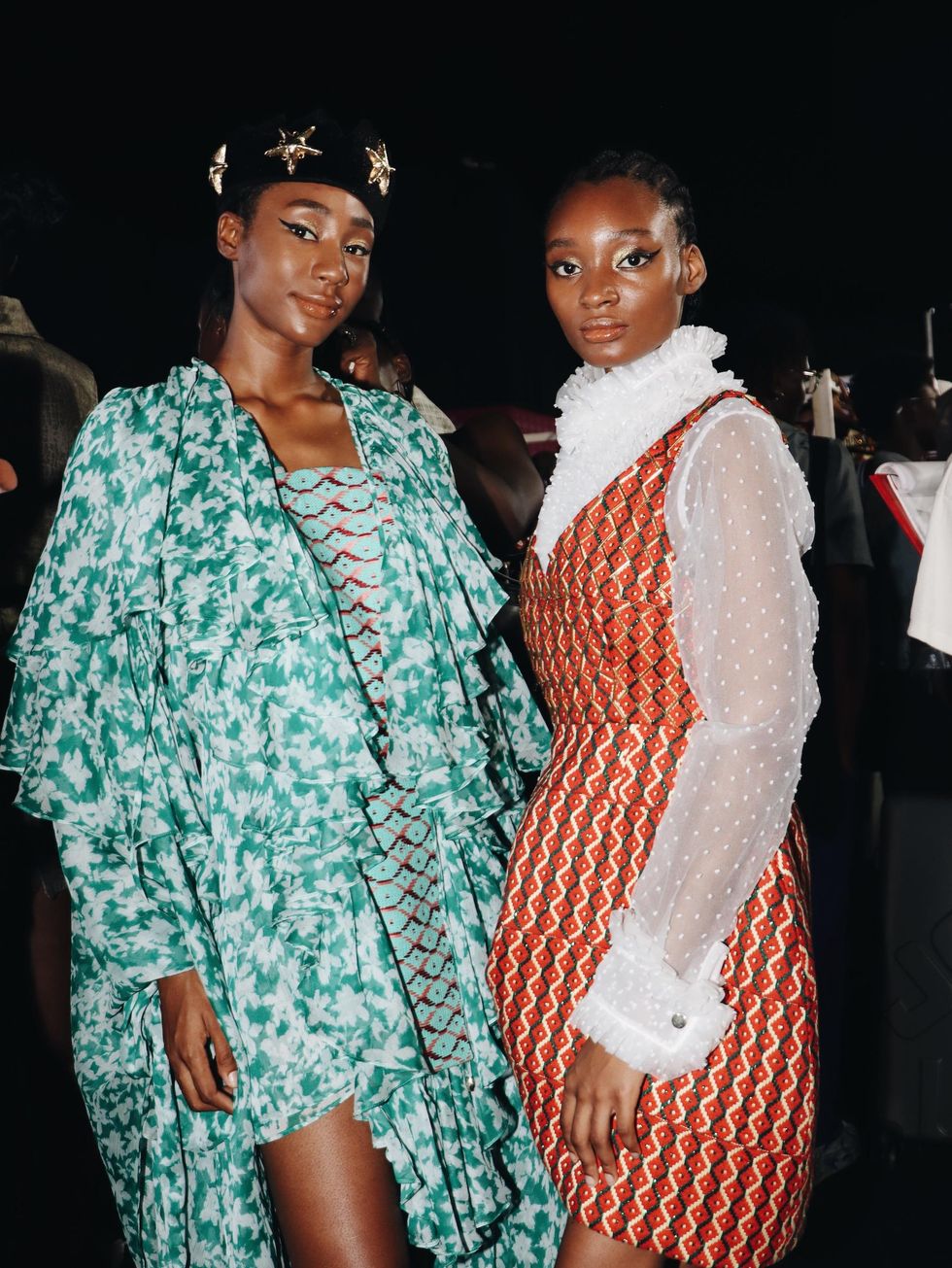 Photo By Adedamola Odetara for OkayAfrica