Sponsored content from Lagos Fashion Week.
Every year, fashion enthusiasts make a pilgrimage to the Lagos Fashion Week tents in Federal Palace Hotel to watch some of the most talented designers showcase their spring/summer collections.
However, the highlight of Lagos Fashion Week isn't watching the runway showcase. The highlight is watching style enthusiasts push the envelope with their street style outfits. This year, Nigeria's best dressed come out wearing outfits that play with gender expression, colors, textures and more.
Celebrities, influencers, stylists, creatives and more turned up in their fashion week best to give us a colorful show on the roads leading to Lagos Fashion Week, which returned for its 11th year. The street style we saw rivaled even the most colorful shows on the runway. We spoke with some of the most stylish attendees at Lagos Fashion Week 2022 and asked them about their outfit inspirations and the best part of the event.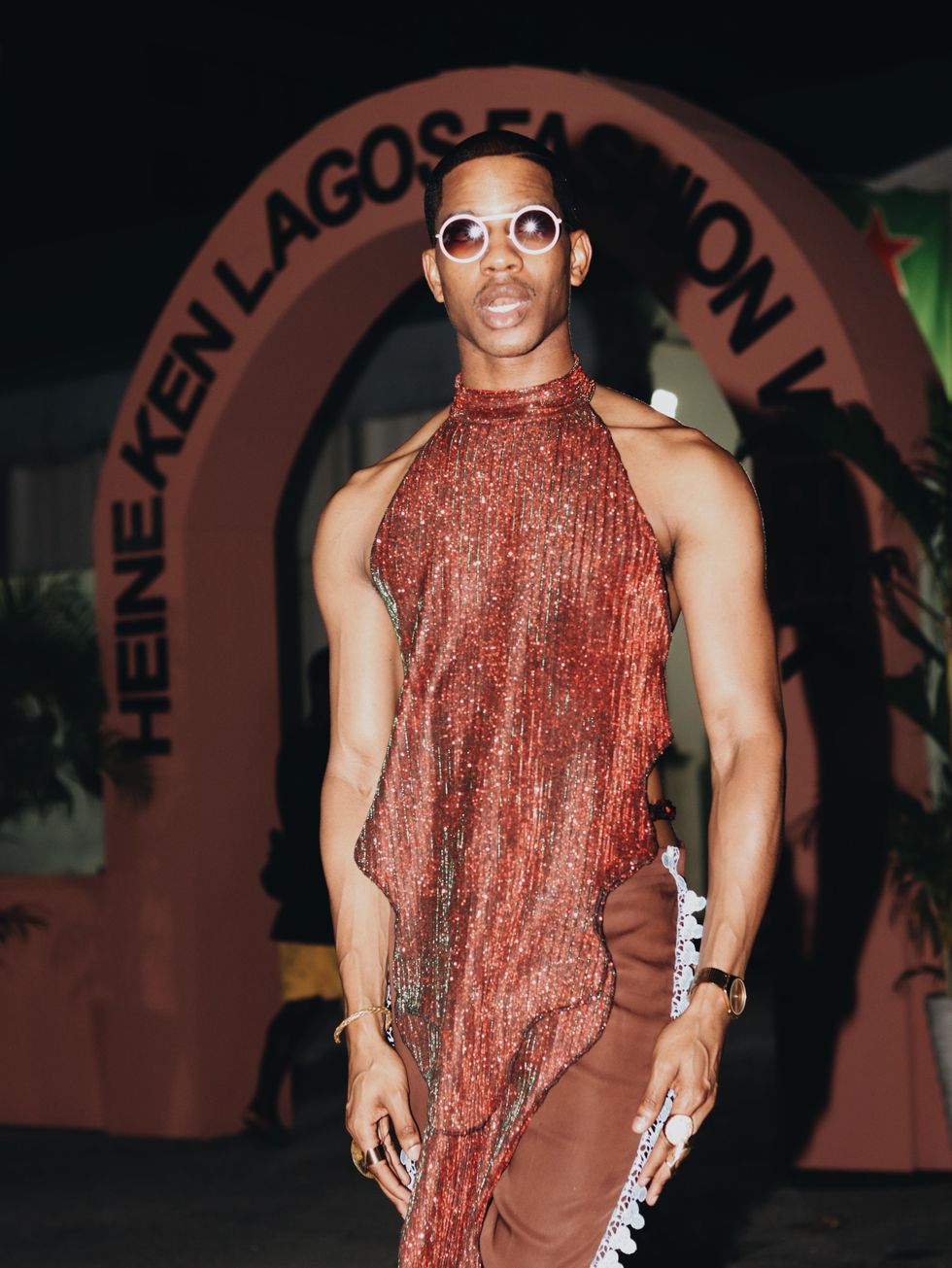 Photo By Adedamola Odetara for OkayAfrica
"I wanted to wear Orange Culture this season because they aren't showing at Lagos Fashion Week this year. And I am all about skin, this is my exhibitionist era. I have never been this free with my body, so it's go big or go home.

On a regular day in Lagos, I wouldn't wear an outfit this bold. I feel like it's just the air of 'everything goes' and everyone expressing themselves."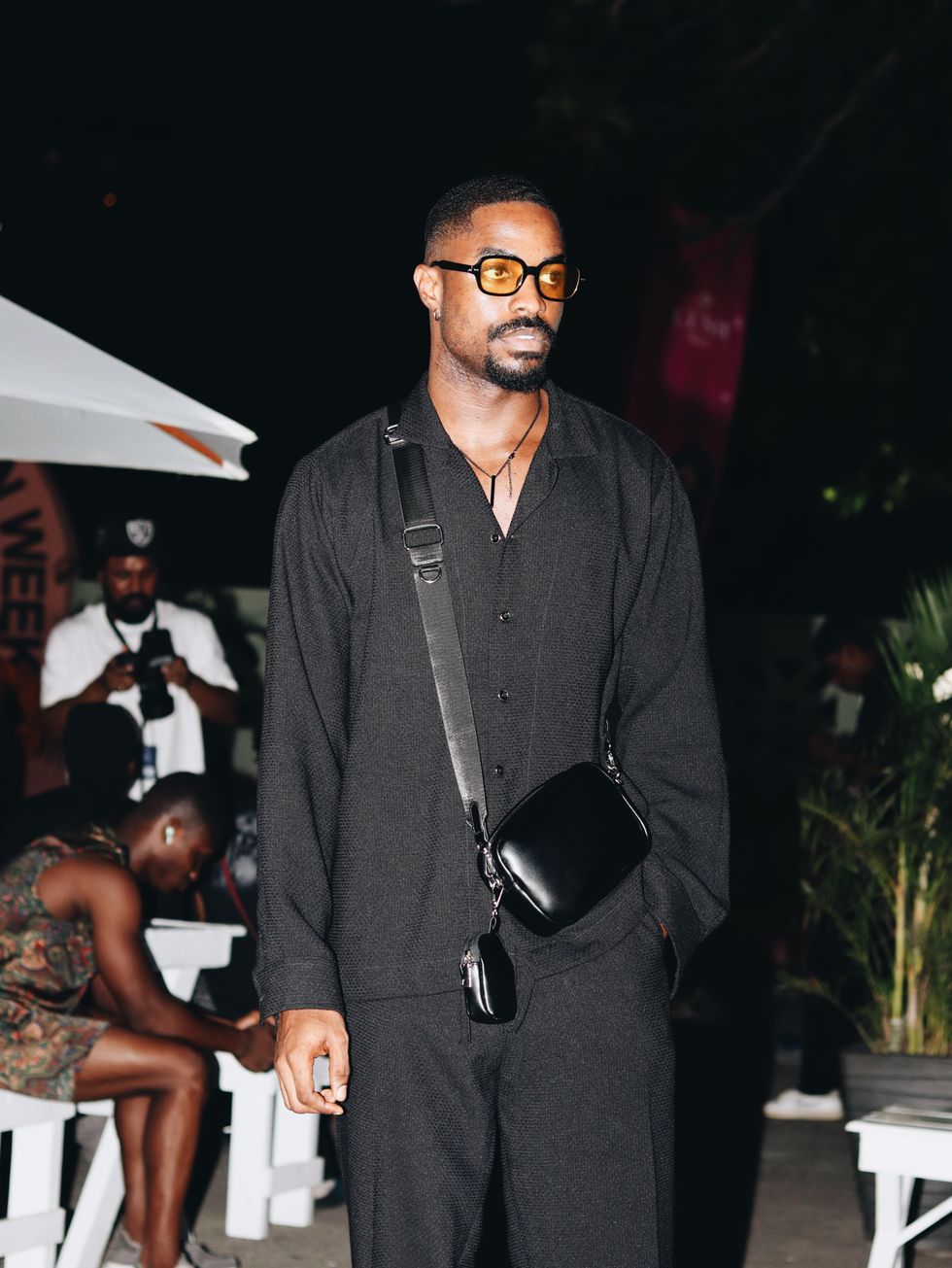 Photo By Adedamola Odetara for OkayAfrica
"I love the way Adekunle Gold reinvented his style and Wizkid's 2-piece neutral color era. I love wearing two pieces and as a fashion model, I wanted to blend my style with Adekunle Gold and Wizkid; black breathable oversized linen pants and long sleeve shirt, accessories, brown shades and a black bag with a poker face. Never forget the poker face.

The best part of [Lagos Fashion Week] is the intertwining of creatives of different stacks. I sat front row with Emmanuel Okoro (the creative director of Emmy Kasbit), Sisiano Paolo (the creative director of Sisiano) and Ekuban Emmanuel (the editor-in-chief of Debonair Afrik ) and viewed the designer's shows from a fashion enthusiast's angle. We bounced off ideas on how the runway fits could've been styled differently and which looks worked on which model."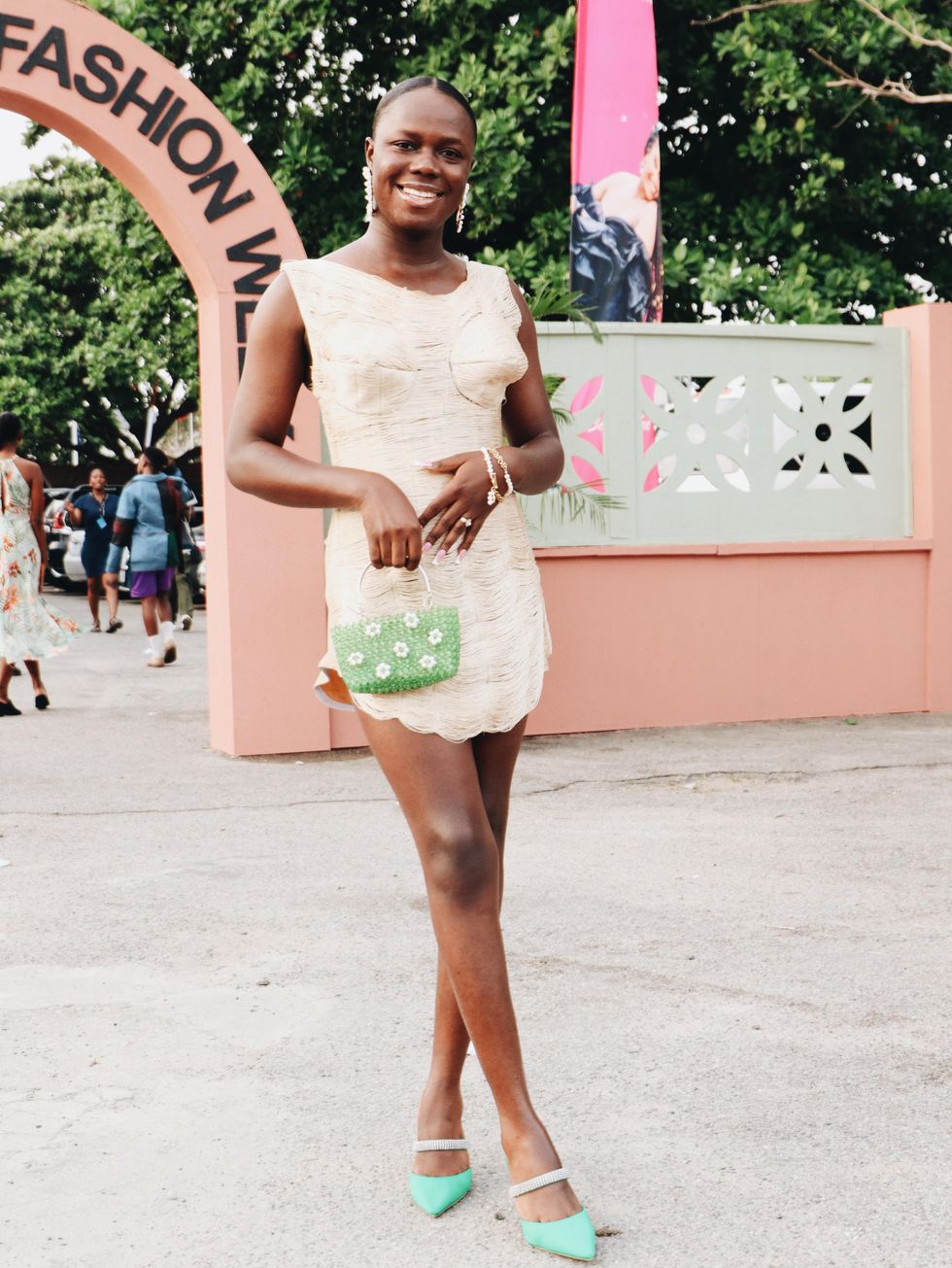 Photo By Adedamola Odetara for OkayAfrica
"My outfit was Inspired by my love for sustainability. It's a corseted dress by Weizdhurm Franklyn, the front of the dress was fully threaded to perfection with leftover thread.

The best part of coming to fashion week for me is the street style. I love seeing what other people wear, especially my fashion friends. People go all out with their outfits and they always have the most incredible stories about their outfits when you ask them."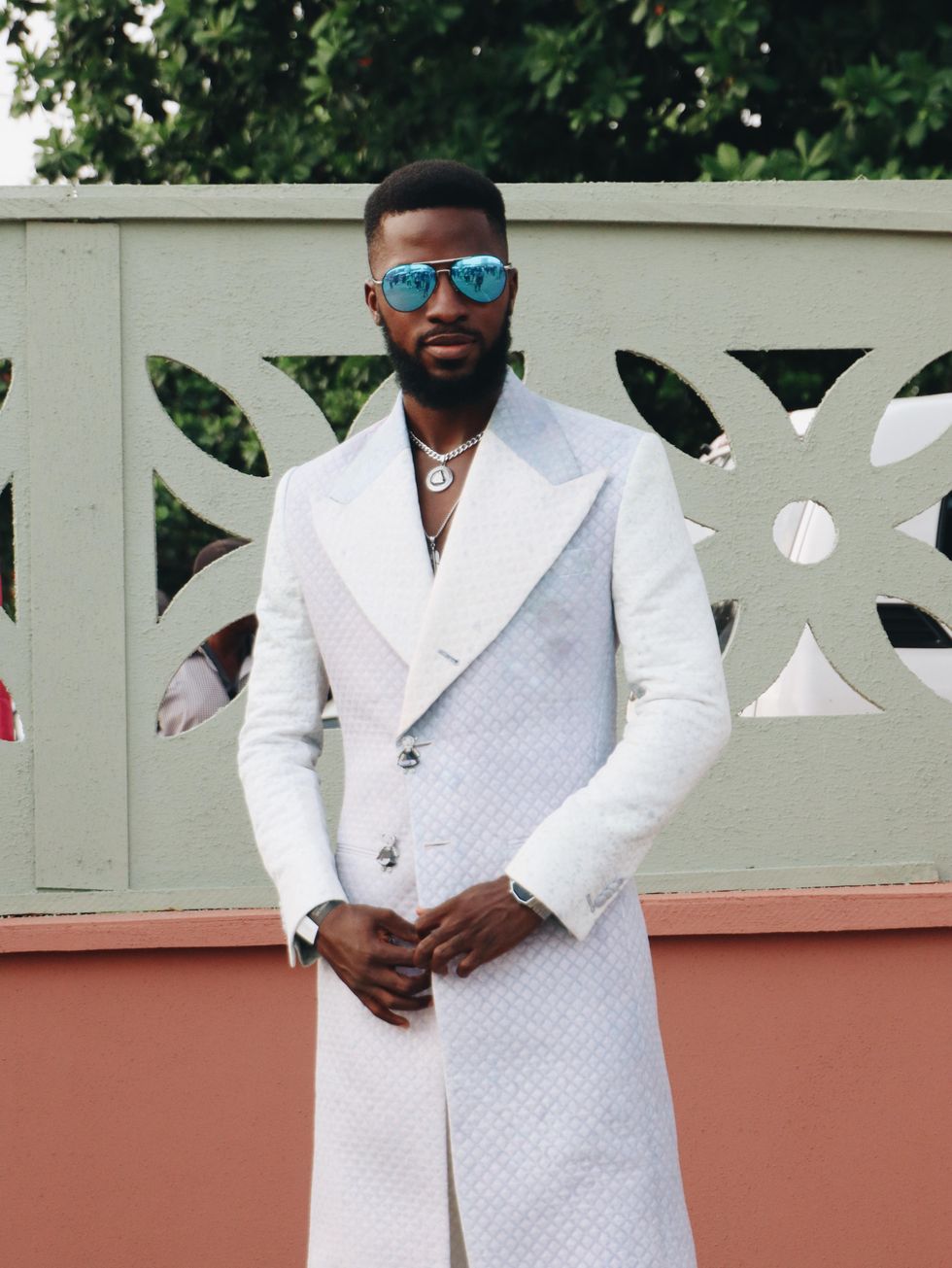 Photo By Adedamola Odetara for OkayAfrica
"I have always been a fan of the sartorial arts and a well-tailored suit is my first love when it comes to style. So with this outfit, I went for a tailored jacket, with an exaggerated length and with attention to the unique details, especially the buttons and the hand painting on the fabric

I always look forward to seeing people experiment with their style, while being bold about it. I love the diversity and the all round expression of creativity that's on show every year."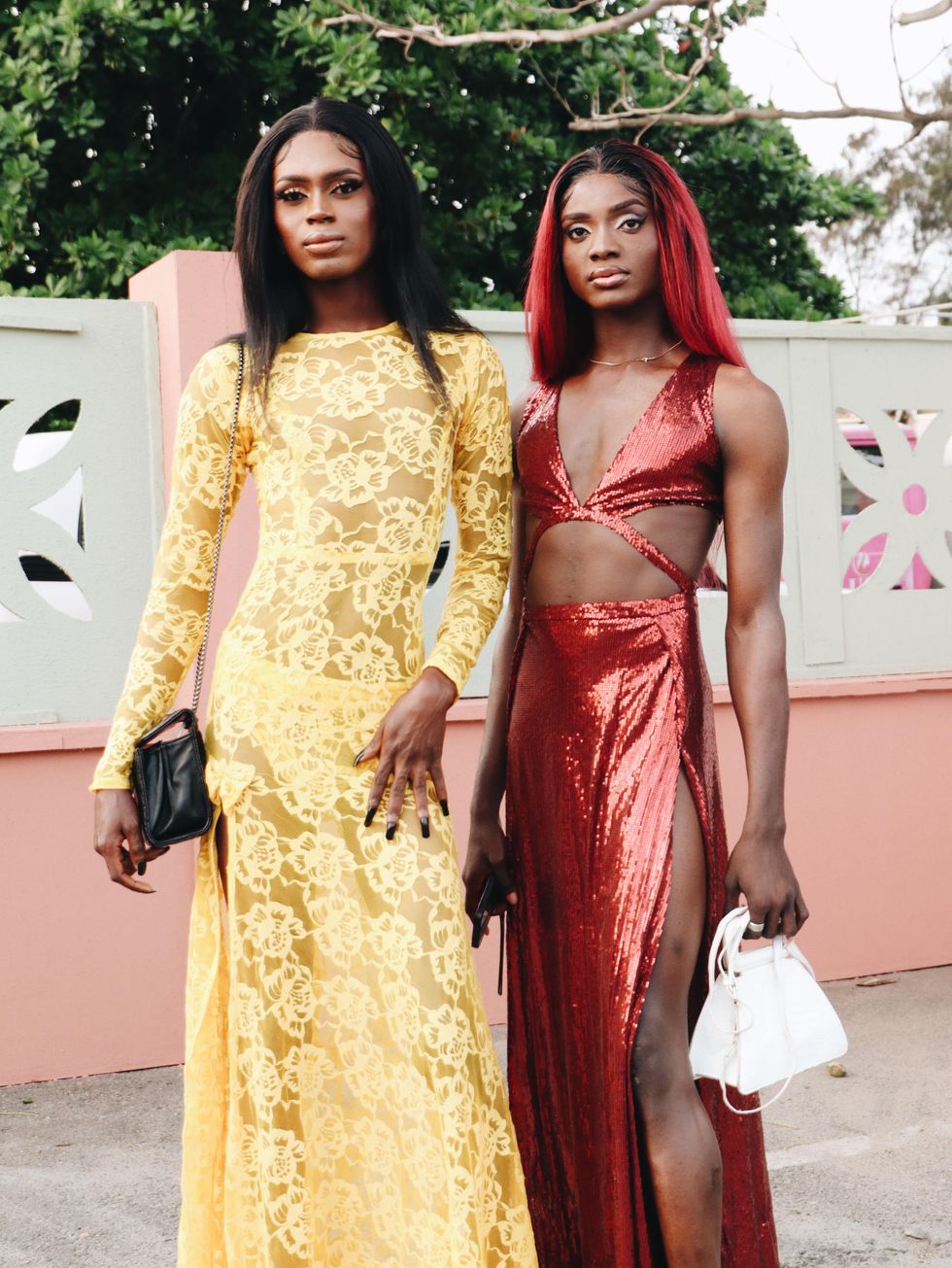 Photo By Adedamola Odetara for OkayAfrica
"The best part of fashion week for me is the style of the attendees. It's usually one of the very few places people can express their personal style unapologetically, and this year I was wowed, I had expectations that were surpassed. The style, the confidence and the boldness. I loved it!

I also love the Networking aspect of it all, we have stylists, photographers, writers, models, designers, and fashion enthusiasts in a gathering at a particular time for the same purpose. Being around like minds—it's amazing."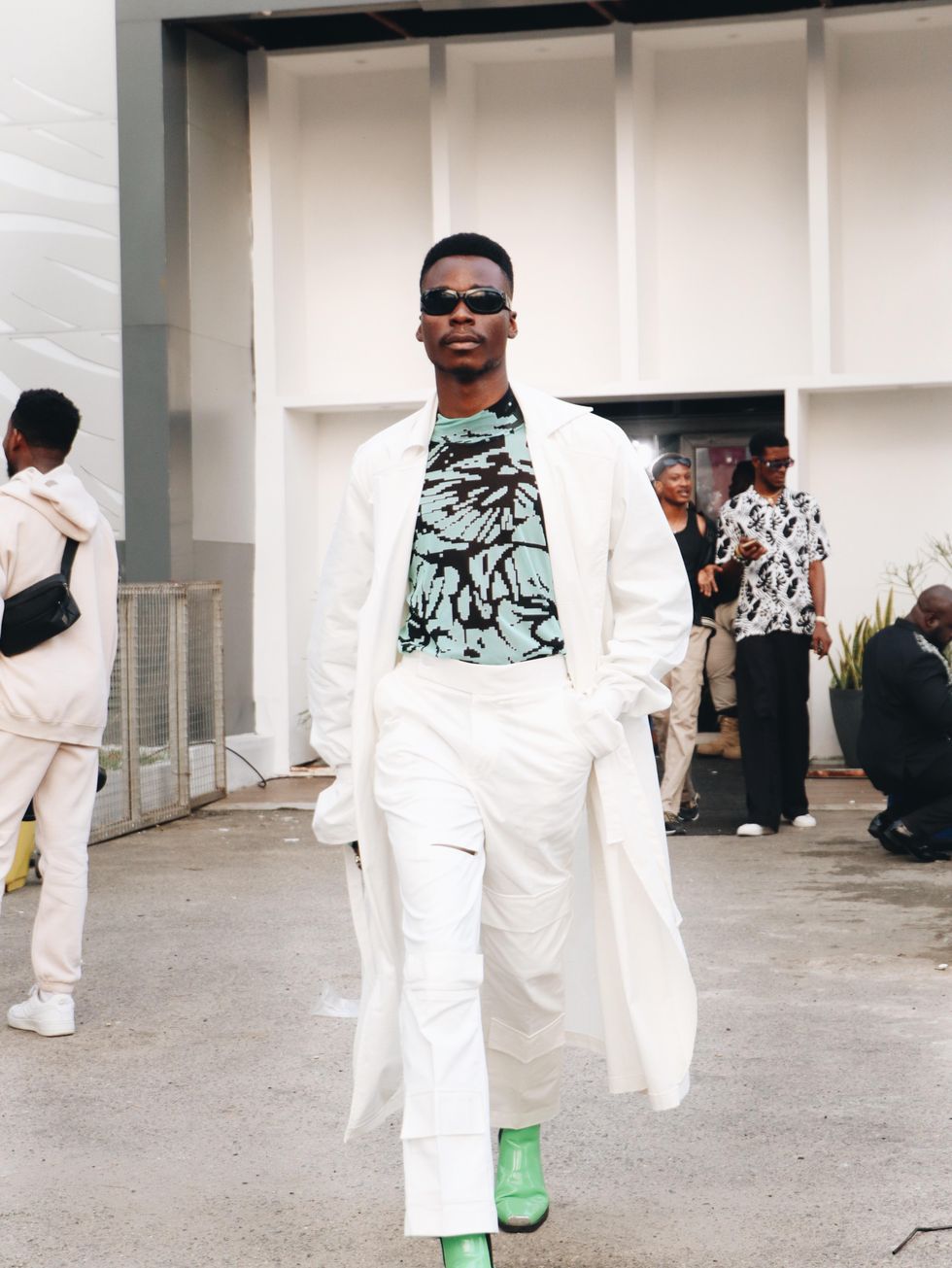 Photo By Adedamola Odetara for OkayAfrica
"I was inspired by fashion in the streets of high societies like New York and Paris: expressive, colorful, and daring. And I must say I enjoyed channeling that high fashion my way.
From the burst of colors to the eccentric statement looks by attendees, there is always something interesting that meets the eye [with street style.] You get to interact with new people and potential clients, while also getting media attention and features, which in turn helps illuminate your brand."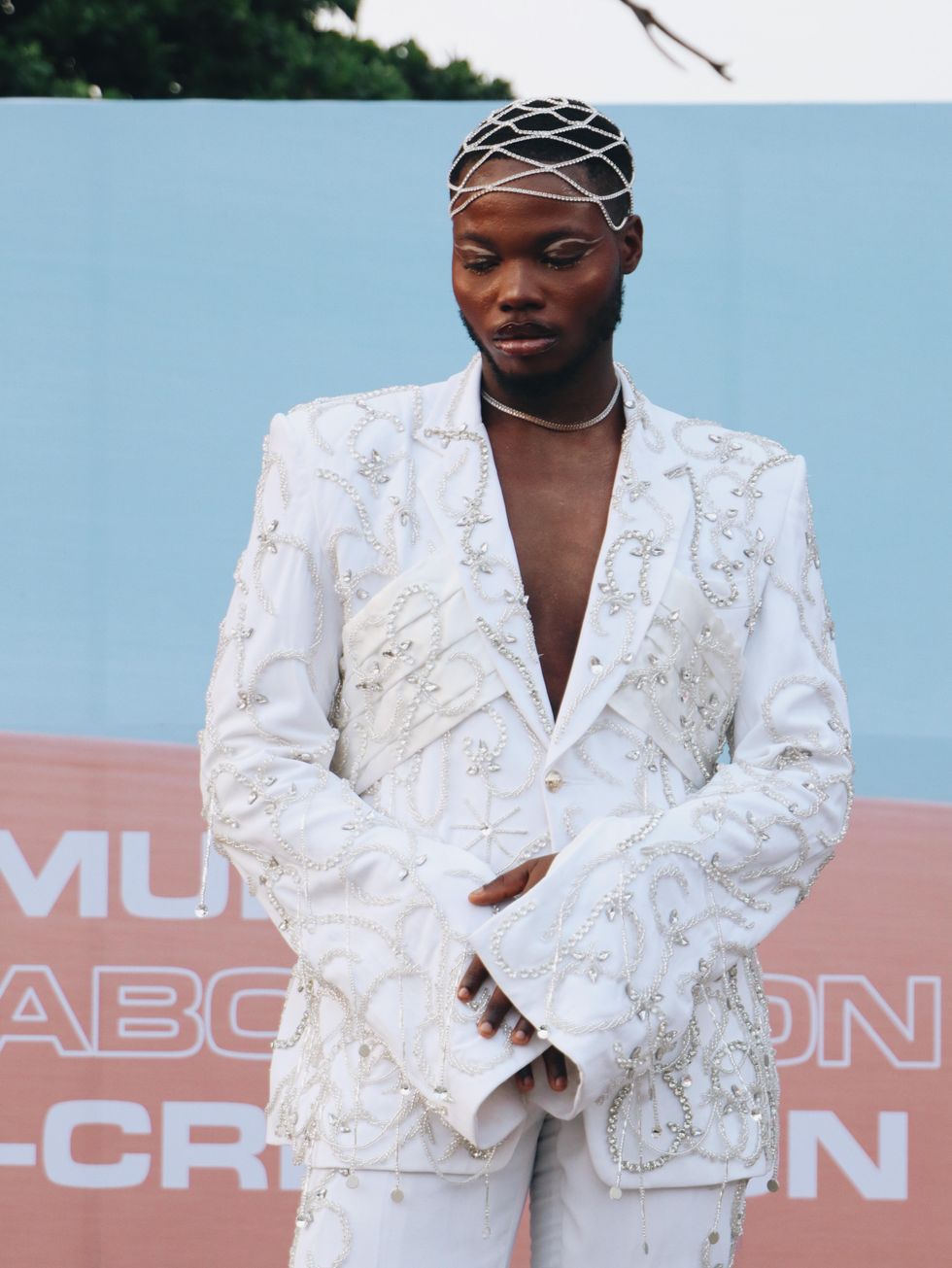 Photo By Adedamola Odetara for OkayAfrica
"My personal style inspired my outfits—something classy and at the same time daring, a perfect mix of both to create something unique."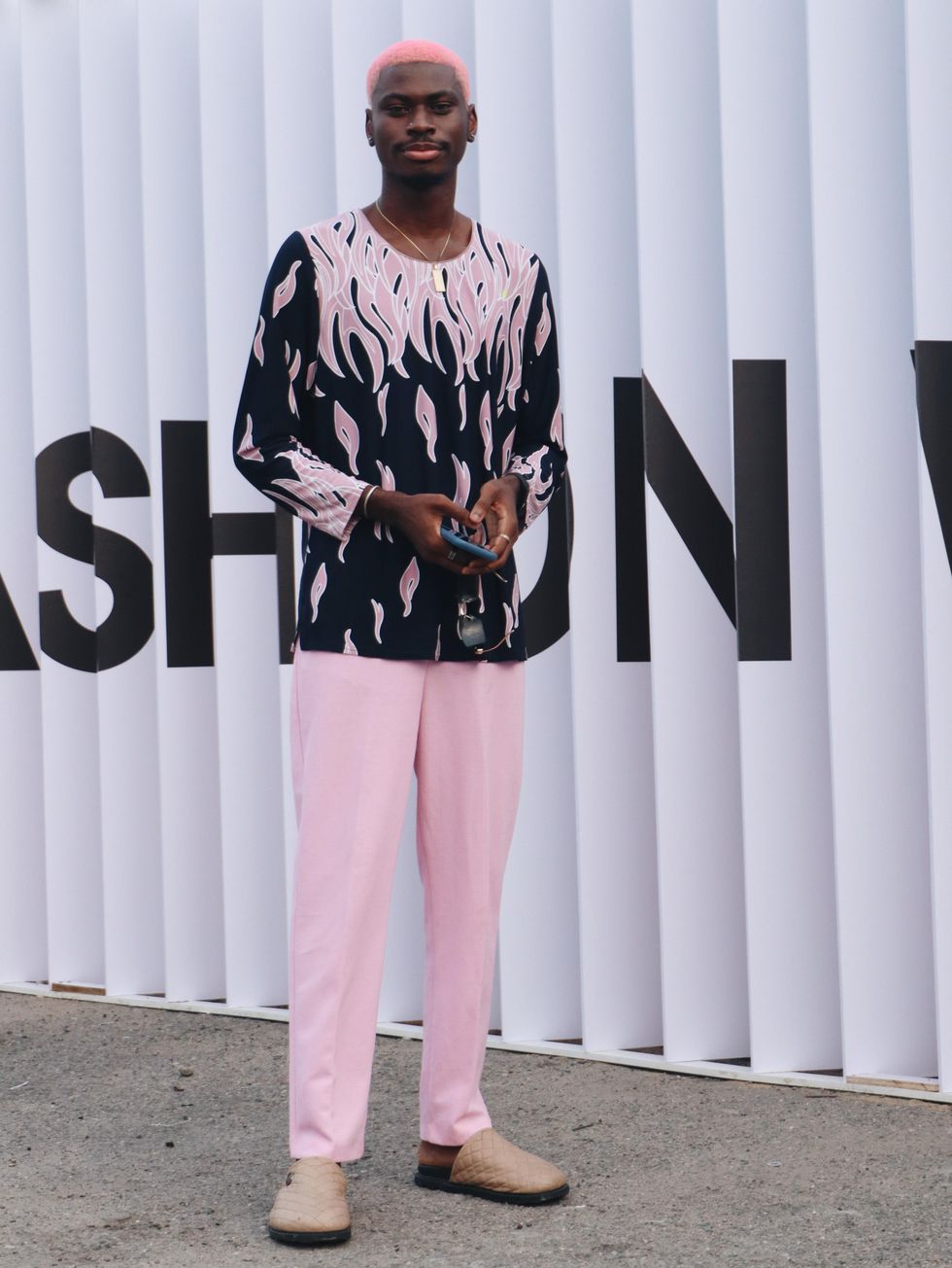 Photo By Adedamola Odetara for OkayAfrica
"Pink is my favorite color, and I wanted to wear an outfit that matches my hair. I wanted something simple but stunning, and, together with my hair, I knew wearing anything with pink would be enticing. So I went for it.
Fashion week provides an outlet and a way for many people to dress how they've always wanted to, to be as flamboyant as possible without the fear of anything."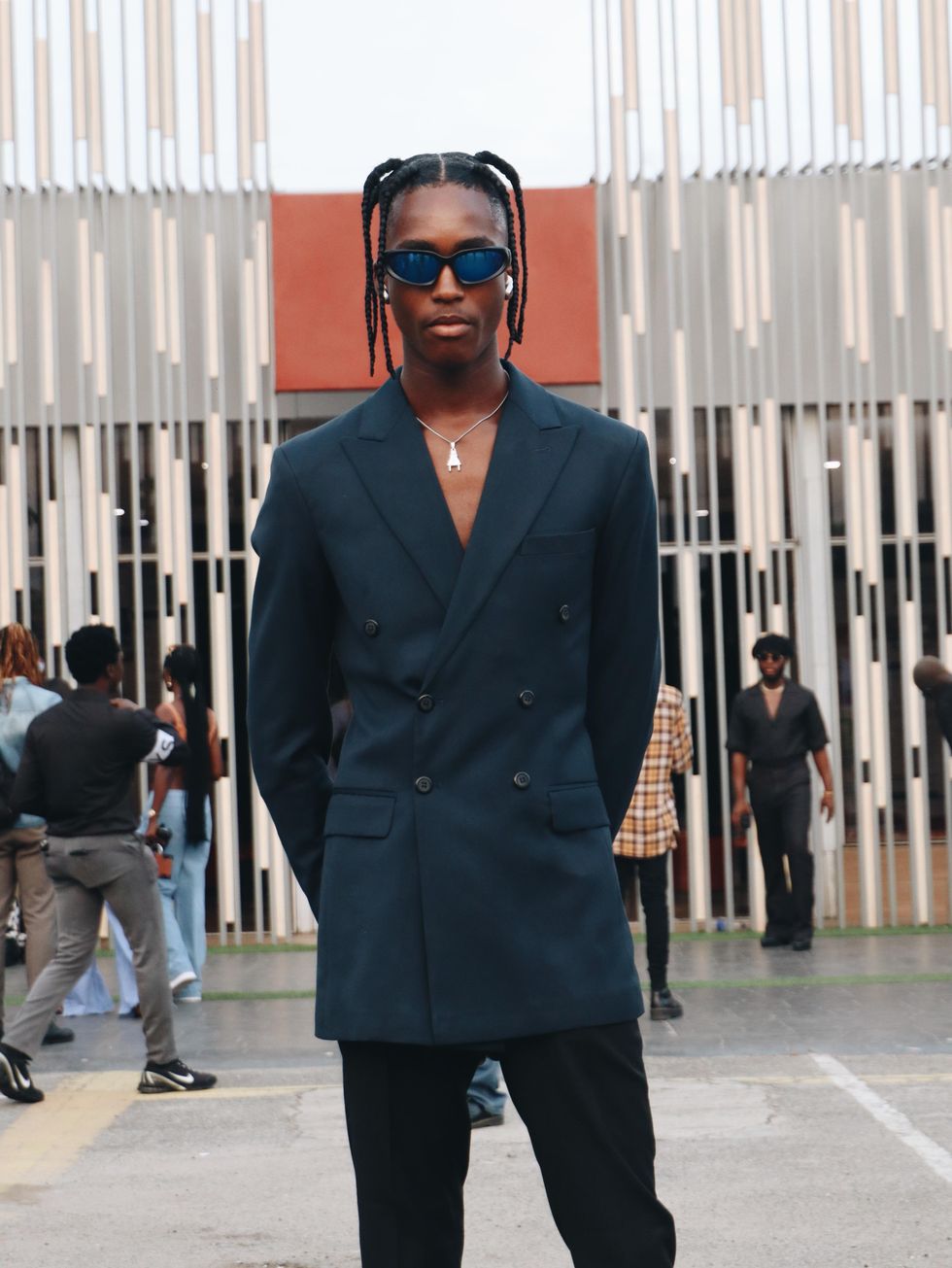 Photo By Adedamola Odetara for OkayAfrica
"My manager styled me for the show. I told him I wanted to look classic and also young, and he gave me the look."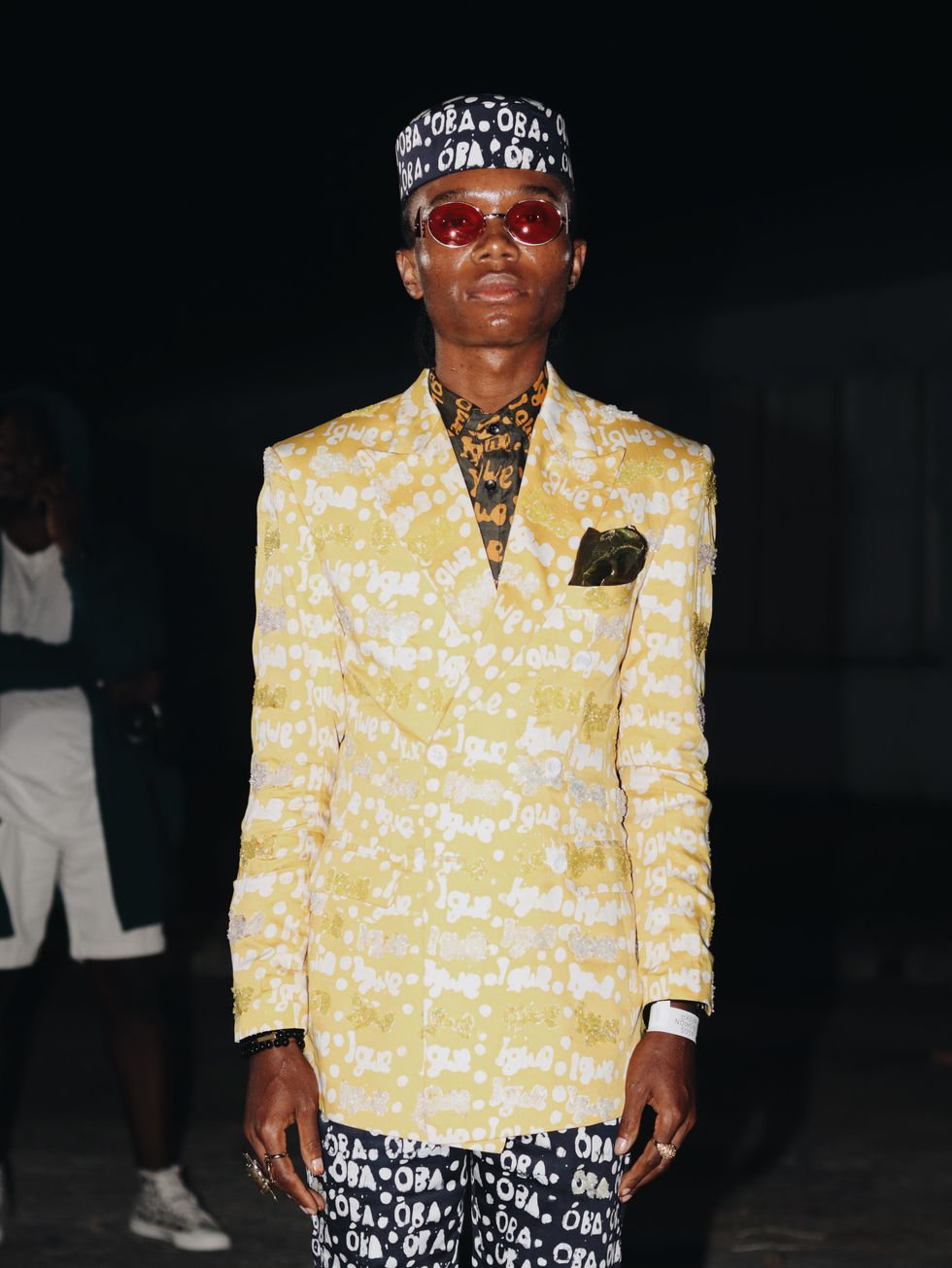 Photo By Adedamola Odetara for OkayAfrica
"I'm wearing my brand O'Boy Lagos. My brand is generally inspired by royalty, Africa, and culture. The print has Igwe, Oba, and royalty in Nigerian culture and languages."
See More of Our Favorite Lagos Fashion Week Street Style Below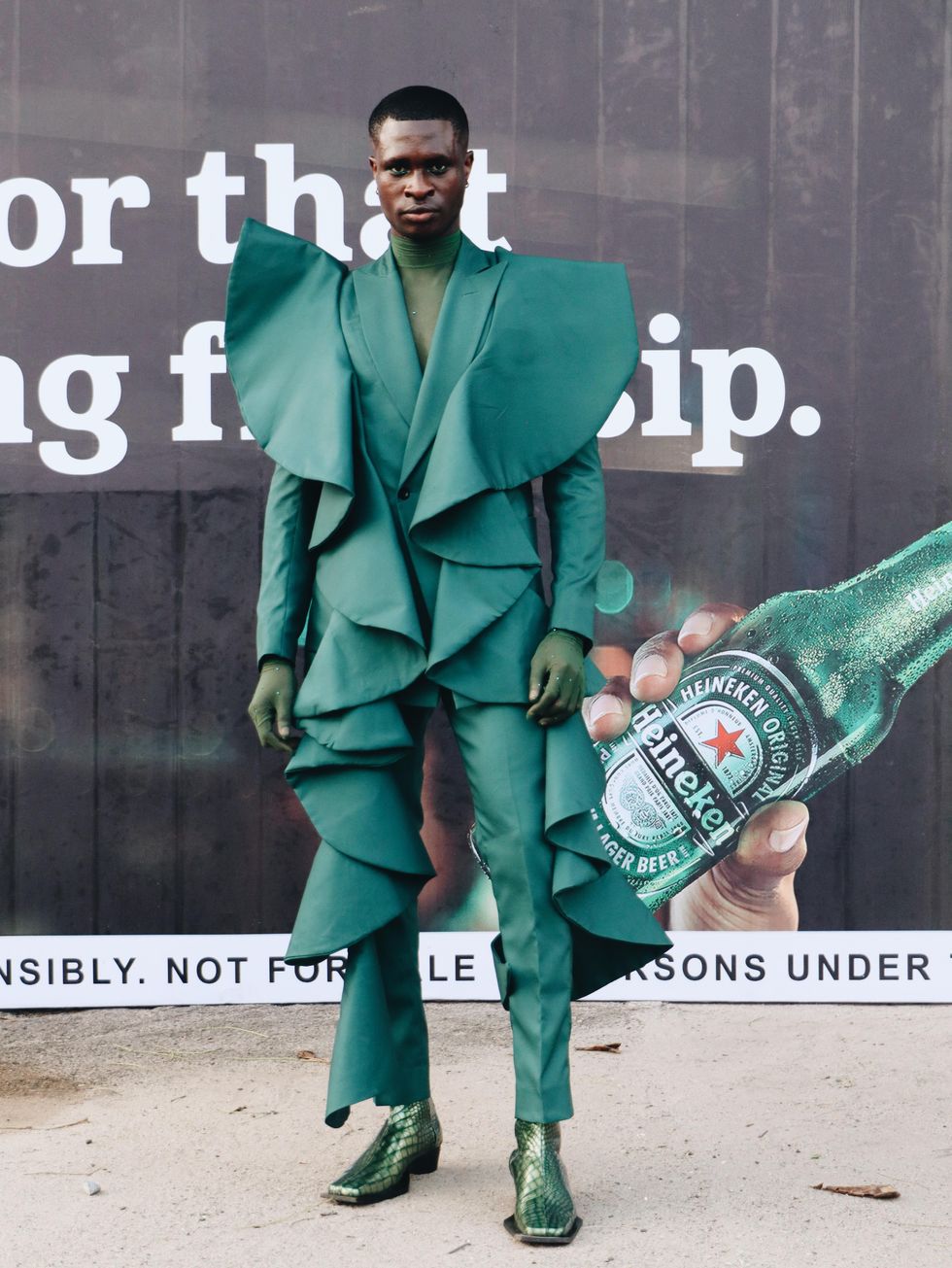 Photo By Adedamola Odetara for OkayAfrica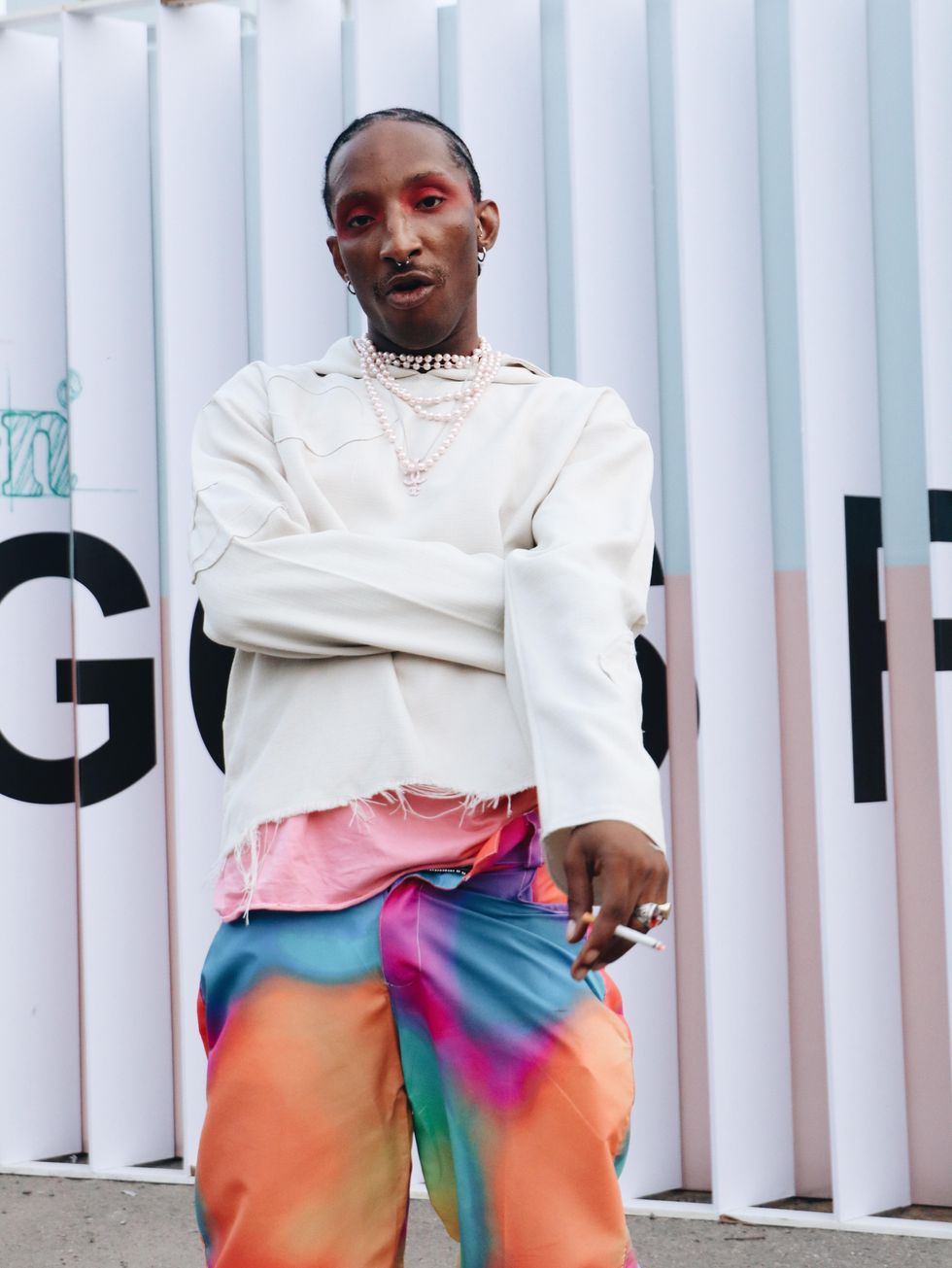 Photo By Adedamola Odetara for OkayAfrica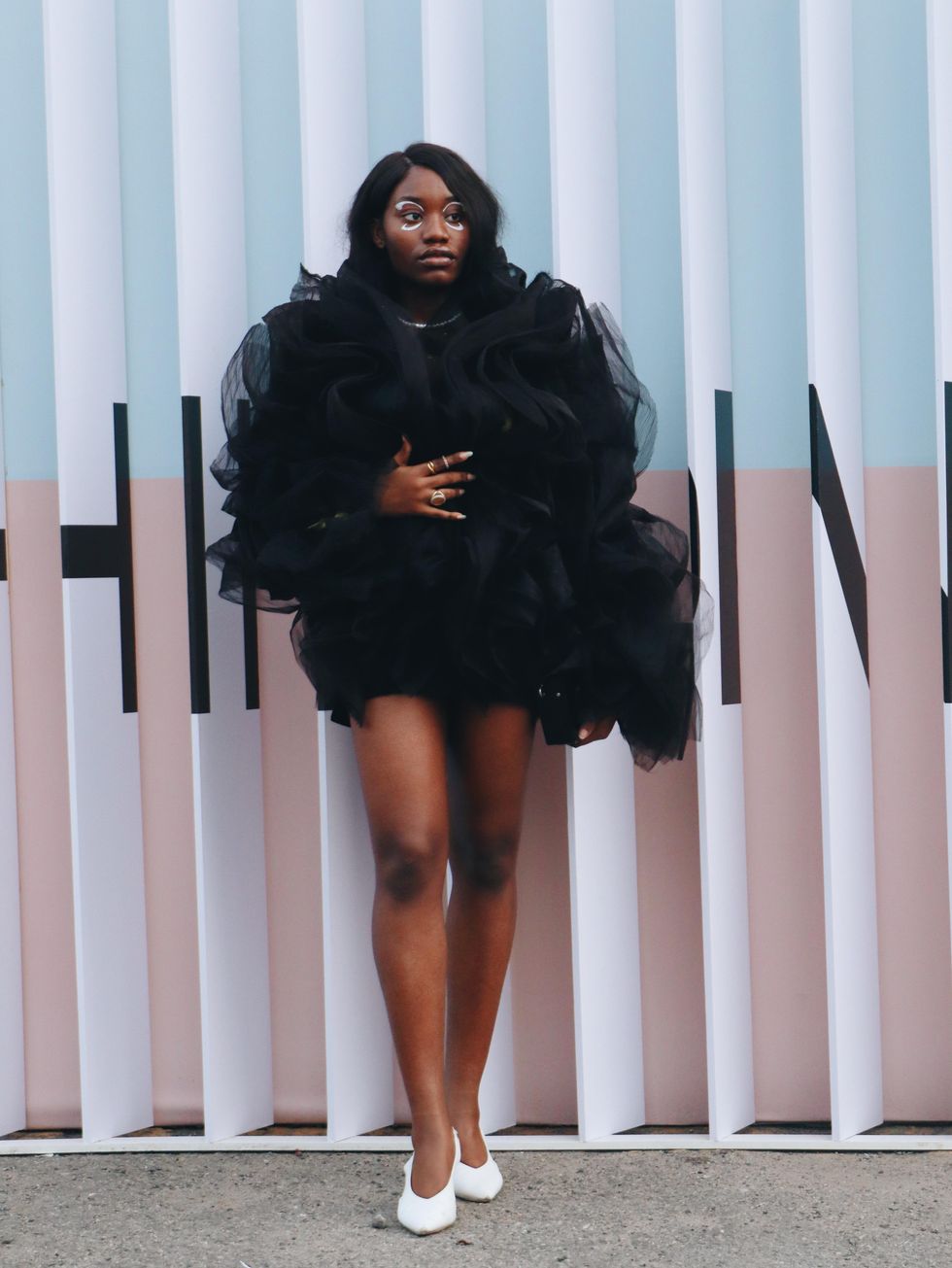 Photo By Adedamola Odetara for OkayAfrica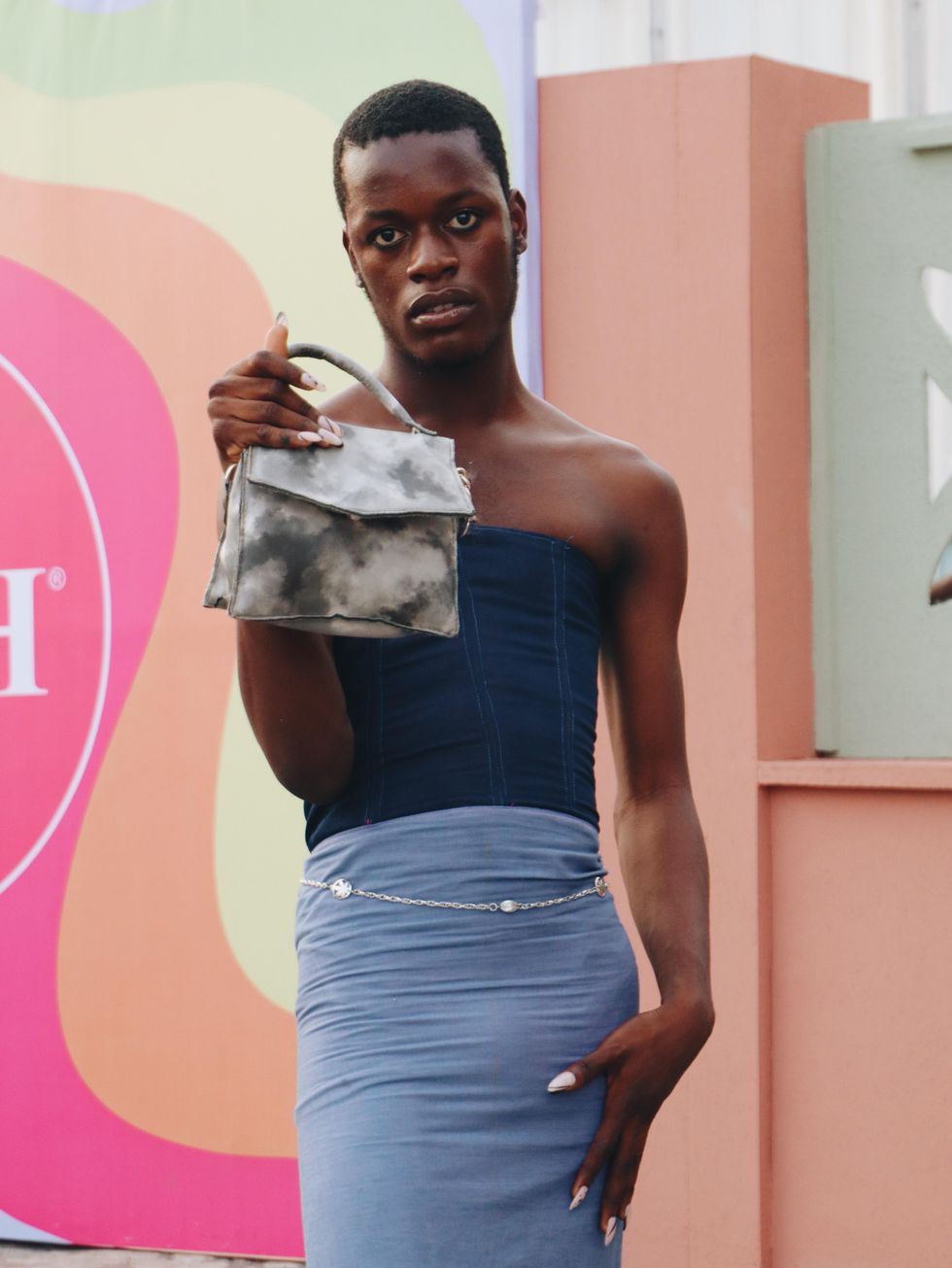 Photo By Adedamola Odetara for OkayAfrica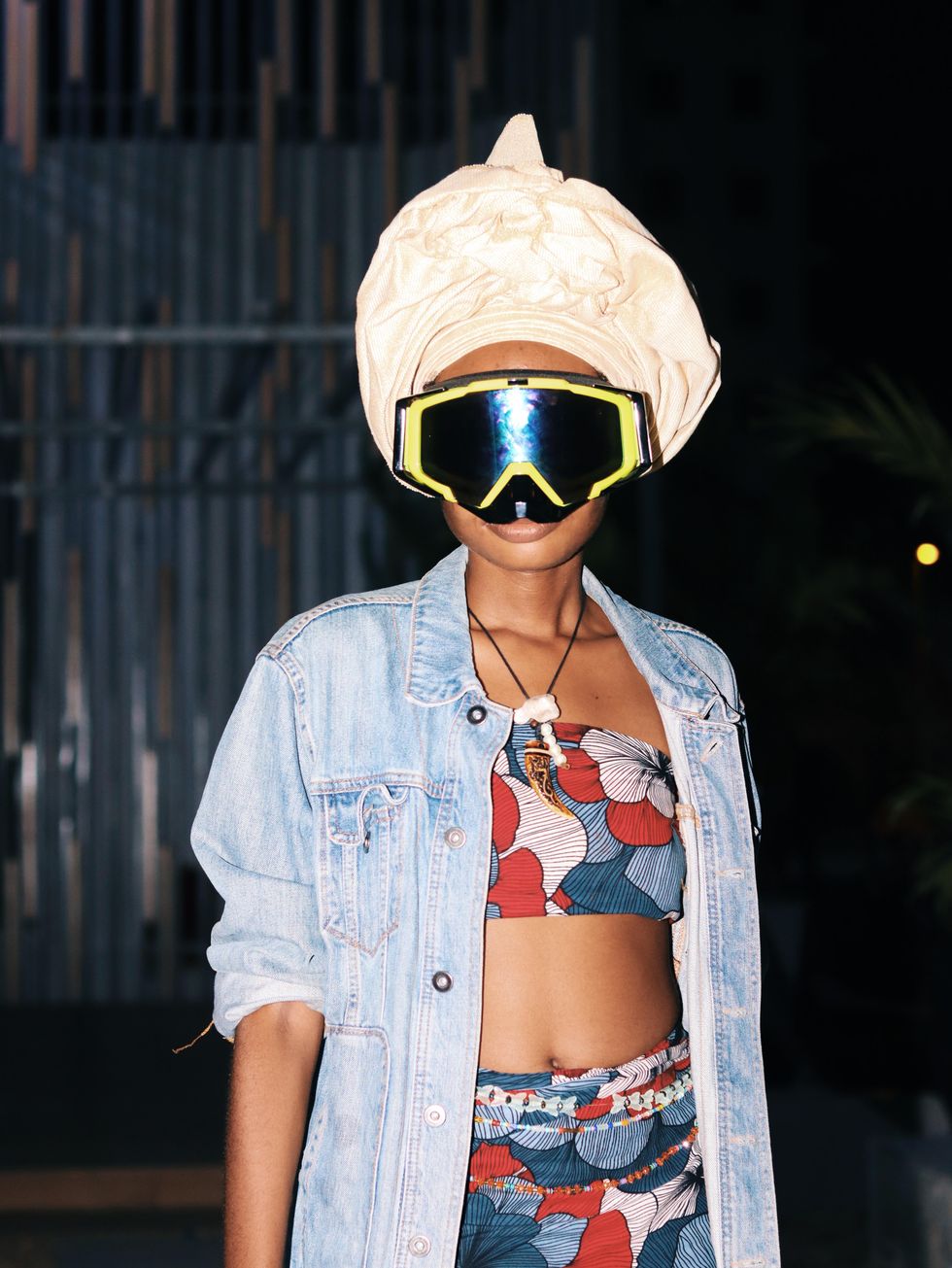 Photo By Adedamola Odetara for OkayAfrica