Before the anti-gay bill in Uganda was passed into law, it was condemned by activists, human rights organizations, and international companies. Since becoming law, it is one of the harshest and most ruthless pieces of anti-LGBTQ legislation to be passed in the world. Even as the LGBTQ community worldwide celebrates Pride Month, it serves as a reminder that many Africans cannot live out their true selves without fear of persecution, and indeed, prosecution.
While June may be the month of Pride, for many activists, advocating for LGBTQ rights on the continent is a lifelong calling. With disheartening moves being made in countries like Ghana and Kenya, the work of these activists becomes even more urgent and vital. OkayAfrica spoke to five queer activists about the issues they face and how they continue to push on for change and acceptance.
Bandy Kiki, Cameroon (she/her)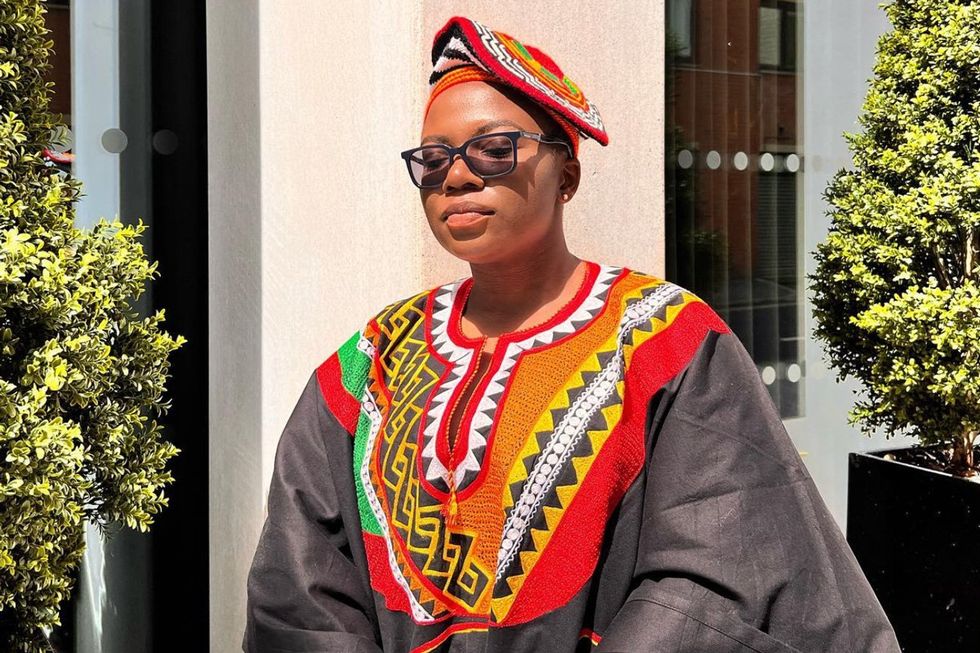 Photo courtesy Bandy Kiki.
"I would say being queer and African involves resilience, strength, and the power to challenge and reshape societal norms," says Bandy Kiki. Born in Cameroon, Kiki is an entrepreneur and LGBT+ activist now living in the UK. She's become known for creating content through YouTube that demystifies queerness in Africa. As a result of this, Kiki has been able to use her influence to help and assist displaced LGBTQ persons seeking asylum outside their country, through the Rainbow Migration organization.

For Kiki, being queer and African also means "navigating the intersection of more than one identity and experience; it also encompasses being a member of the LGBTQ+ community, while also embracing and honoring one's African heritage and cultural background." As she notes, this intersectionality brings both unique challenges and opportunities.
"It is sad to witness such regressive measures that perpetuate discrimination and harm against queer individuals in Uganda. In these trying times, I continue to use my voice and platform to raise awareness about this inhumane law, including advocating for the protection of human rights." She continues to use her voice to spread a message of solidarity. "To the LGBTQ community in Africa, particularly in Uganda, I want you to know that your identity is valid, and your rights matter. Even in the face of grave adversity, the resilience and courage you possess inspire others."
Trinah Kakyo, Uganda (she/her)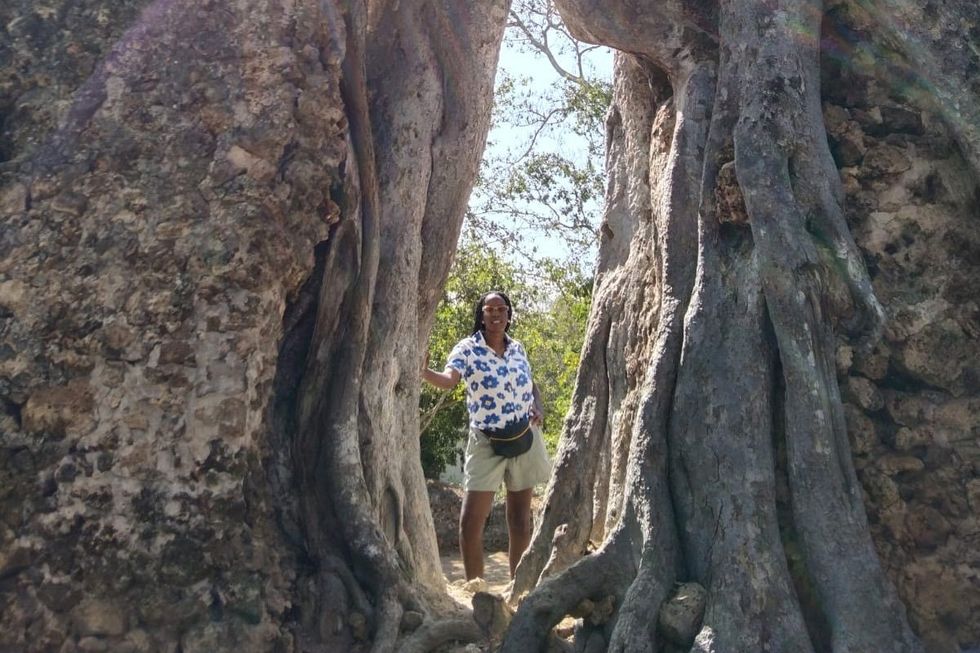 Photo courtesy Trinah Kakyo.
Trinah Kakyo is a 28-year-old activist from Uganda. Her interest in self-expression led her to begin advocating for the LGBTQ+ community. She created a hub using social media, which she calls "Kakyoproject" as a way to help her community in Uganda. It allows for safe expression and also offers aid like therapy, and gender-affirming safe gear. Kakyo has aimed to build a safe space for anyone to come for information. "I strongly believe the goal for queer liberation is decolonization," she says.

"The new anti-gay law in Uganda is here now, and already has had a harrowing impact on queer lives, mental health, access, expression, and freedom," she says. "In the face of such a challenging context, I am happy to be surrounded by a deep sense of community where everyone is doing their best to show up for each other, including allies and other forms of support."
Kayko continues to gather signatures for petitions against anti-LGBTQ legislation and encourages allies to stand together in solidarity through days of action. "To every African queer person fighting tirelessly for our movement," she says, "you are loved, you are valued, and you are human. And we will do our best to continuously live our lives in the fullness of how we define it."
Alex Kofi Donkor, Ghana (he/him)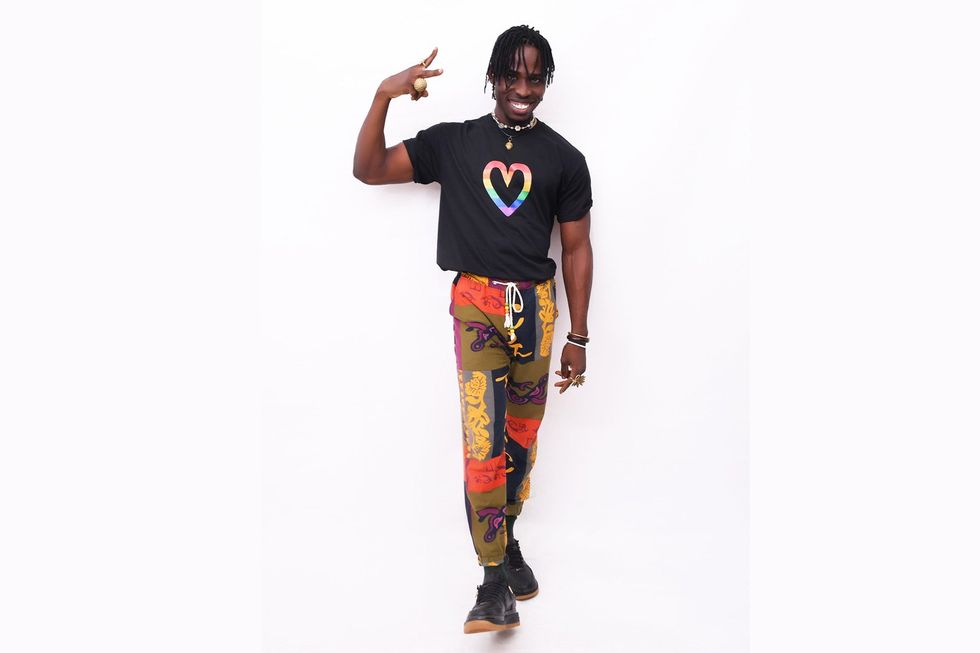 Photo courtesy Alex Kofi Donkor.
Alex Kofi Donkor says being an African queer person is being an individual who is their authentic self, in both the way they interact with their family and in society. In 2018, he founded LGBTQ+ Rights Ghana, a platform that uses social media to create awareness about LGBTQ issues in Ghana. What started out as a Facebook group, soon encompassed Instagram, Twitter, YouTube and eventually WhatsApp, to help further the cause of acceptance.

In January 2021, Donkor helped open the first ever physical safe space for the community, calling it the LGBTQ + Right Ghana Center. It was raided soon after opening, by homophobic security officers in the country, which put an end to the presence of the space.
Donkor, who was the center's director, believes activism doesn't just start and end in one's own country. "I believe every Ugandan has a role to play in Uganda," he says. "The sexual minority group in the country is not in any way less of a citizen just because of their sexual orientation. The Ugandan government and African politicians have failed their people with this legislation. Any leader who really wants to lead Africa has to unite all of its forces – every one of them, from the men, women, children, elderly, the young, old, weak, disabled, and LGBTQ persons."
Donkor vows to continue to remain steadfast in his activism, "condemning and talking about inhumane actions and laws, while also speaking on the need to reimagine ourselves as Africans."
Matthew Blaise, Nigeria (they/them)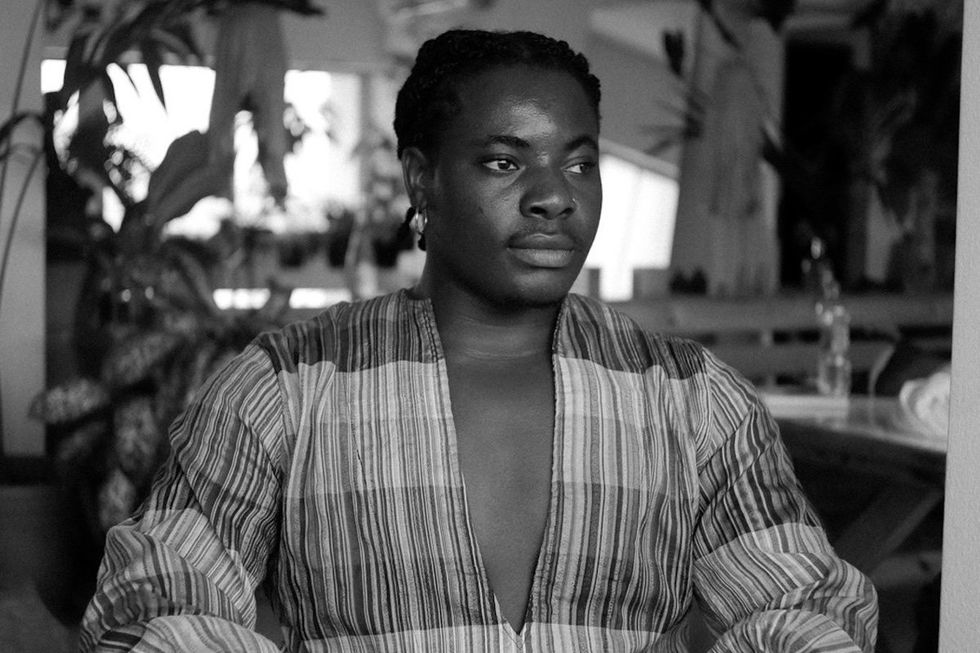 Photo courtesy Matthew Blaise.
"To be openly queer and African is to push back against state and non-state sanctions," says Matthew Blaise. "It is to constantly validate yourself while inserting yourself in a culture that swears to erase you completely. It is being able to live your true self against the backdrop of hate and violence, picking joy, truthfulness, and your own survival." Lagos-based Blaise has long been a trailblazer for queer rights in Nigeria and beyond. Self-dubbed as "Son of the Rainbow," Blaise has led a number of platforms charged with helping to decolonize queerness in Nigeria, and in 2021, was honored as an MTV EMA Generation Change recipient.

Blaise led the Twitter campaign to #EndHomophobiaNigeria and organized with the End SARS protests to declare that "Queer Lives Matter." As they say: "There is an agenda to wipe African queer people out of the continent because some people believe they are more powerful. They think they have the right to decide who belongs and who doesn't belong. By being in this continent and by being queer, we belong. We will never be erased. Our resilience and resistance are our best resources."
Brilliant Kodie, Botswana (he/him)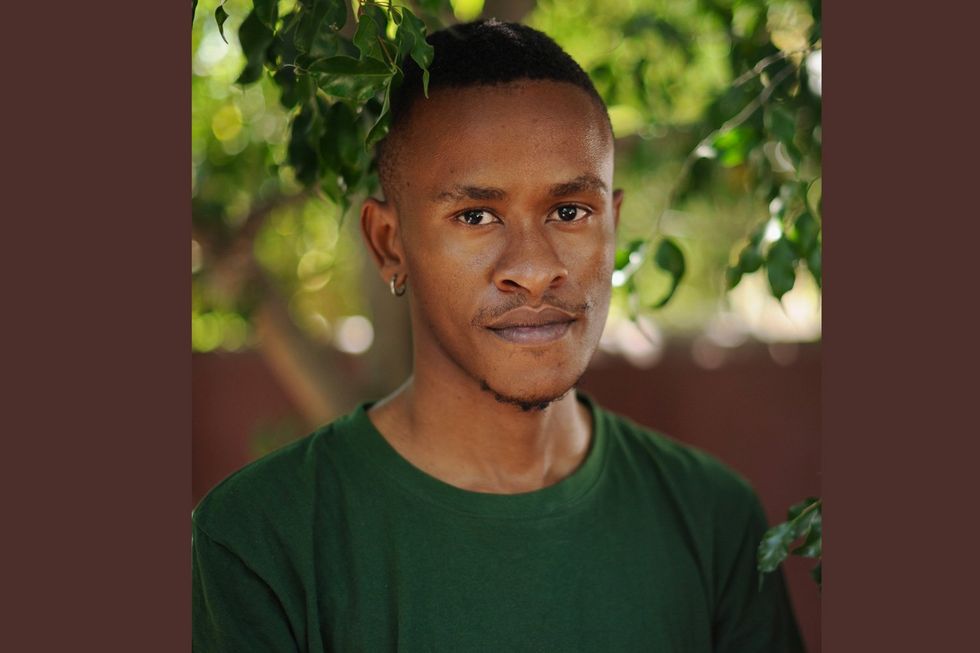 Photo courtesy Brilliant Kodie.
"As an African queer person, I have been confronted with the challenging reality that our identities are often neither celebrated nor supported, particularly in conservative communities where homophobia is allowed to thrive," Brilliant Kodie tells OkayAfrica. As a well-known personality in the LGBTQ community in Botswana, Kodie lives in one of the 22 African countries that has decriminalized same-sex relationships. But discrimination still remains–a lot of it. Kodie has taken it upon himself to instill change within the country's conservative majority, using platforms like SETABANE, an online magazine, to foster this mission.

Kodie has been urging the Botswana government to demonstrate its support for LGBTQ rights in Uganda. "It is imperative that we do not remain silent, as we continue to advocate for equal rights and protections for all individuals," he says. "Although we have faced resistance from corporations in Botswana, I remain undeterred in my pursuit of justice and equity. Furthermore, the community in Botswana stands in solidarity with our fellow activists in Uganda, recognizing that true freedom can only be achieved when all individuals are free."
Kodie intends to persist in activism until this goal is fully realized. He has a strong message for members of the queer community across Africa and a call to action: "I want us to recognize the immense power within us. I want every individual to continue to hone their skills and talents, and continue to move forward with strength, intelligence, and compassion."