Historically, the LGBTQ+ community across Africa has faced adversity, from homophobic biases to navigating safe spaces to flourish, especially in countries where it is illegal to exist. Whether it's Uganda's anti-gay legislation or transgender arrests in Cameroon, many African countries are known as hostile places for LGBTQ+ people to visit, let alone live.
As a result of this, many significant events that have happened in the past do not get the attention they deserve to be celebrated and acknowledged. This is especially true when it comes to the African continent. Those with a passion for travel and exploration, looking to see key historical landmarks want to do so knowing they'll be in as safe an environment as possible.
Here, then, are some must-see locations in Africa that have been significant to members of the queer community. Many of these landmarks are primarily in Cape Town, as the mother city is home to the most established queer community on the African continent, and South Africa was the first country in the world to outlaw discrimination based on sexual orientation.
1. Gran Café De Paris - Tangier, Morocco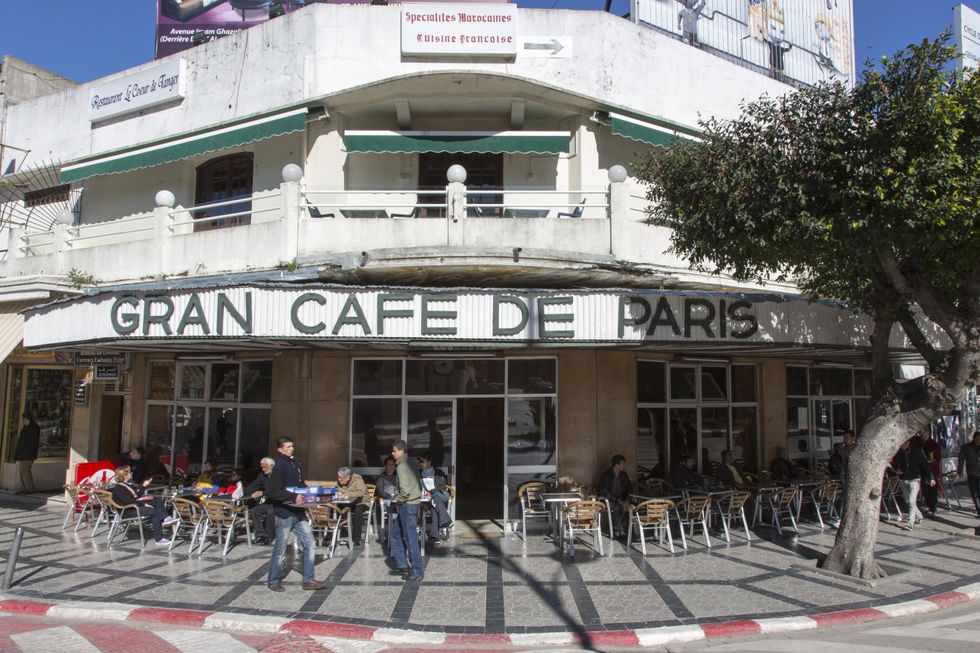 Morocco's Gran Café De Paris is a hotspot for LGBTQ+ literature fans to visit.
Photo: Getty
Although Morocco is a conservative society now, it remains an important part of queer history and tourism in Africa. In the early '40s and '50s, the elite gay literati of the time all flocked to Tangier as it was an open-minded environment that provided a safe haven from other country's conservativeness.
From beat poet Allen Ginsberg to novelist Jean Ganet to author Paul Bowles and playwright Truman Capote – all met at the Gran Café De Paris to break bread and exchange ideas. It was a place for these scholars to thrive and brainstorm with each other, with the cafe's influence often making its way into the work these writers created. Today, it's a place still alive with this history that can be felt while enjoying a coffee at the cafe.
2. Pink Rose Guesthouse and Spa - Cape Town, South Africa
Opened by a German couple in 2009, the Pink Rose is the first guesthouse of its kind, marketing itself as a welcome spot for gay travelers looking for a place to rest their heads after a day of sightseeing or somewhere to escape the city bustle. Located in Somerset West, it's become known for its luxurious amenities and peaceful surroundings.
3. Harrison Reef Hotel - South Africa
Located in downtown Johannesburg, not too far from the financial district of Sandton, lies the Harrison Reef Hotel. It's home to the Skyline bar, which is one of Africa's longest-running gay bars.
In the '70s, the Skyline bar was one of the few places where queer people could be free to express themselves away from the discrimination that they faced from society. The Hotel is also home to the Hope and Unity Metropolitan Church, which was established there in 1994.
The church has served as a spiritual home to many LGBTQ+ members seeking religious reconciliation, and it has single-handedly blessed a large number of same-sex unions before and after they were legalized in the country. The church is known for also being a social gathering point for many Black queer people to meet.
4. Okavango Delta - Botswana
This wildlife destination was the first to create a safe and inclusive environment by putting discrimination protection policies in place for its queer residents at a time when homosexuality was illegal in Botswana. It is a great area to explore the unique water wonderlands, and is popularly known as Africa's garden of Eden.
5. Victoria Falls - Zimbabwe
Victoria Falls is known as the world's largest waterfall, and is situated between Zimbabwe and Zambia. Although it is illegal in both countries to be queer, Victoria Falls is popularly known as the unofficial gay adventure capital of Africa by travelers, as it is a neutral ground for all to visit without facing prejudice and discrimination.
The Victoria Falls Lodge is a heavyweight safari destination that is situated near the waterfall. Its judgment-free motto and luxurious surroundings make it an essential area for sightseeing. It is a dream destination for queer people looking to have a relaxing vacation while keeping in touch with their history.
6. Lux Saint Gilles Resort Hotels - Reunion Island
Considered the Hawaii of French territories, the island is a natural paradise, and since its independence, offers a hubbub of bars, restaurants, and hotels that are geared specifically to the LGBTQ+ community.
In 2007, a gay-friendly welcoming charter was created, and the island is popularly known as the Ultimate Island due to its fascinating culture and stunning scenery. This is where Lux Saint Gillies Resort Hotels is located. The creole villa is in the middle of the island and is only a few steps away from the Lagoon of L'Hermitage Beach.
7. The People's Mosque - Cape Town
Photo: Getty
The People's Mosque is the first mosque in Africa to accept and acknowledge the existence of queer Muslims. It is spear-headed by an openly gay Imam.
The mosque has served as a home for queer Muslims across the continent who are navigating hostile climates and ostracism from society. Here they learn to reconcile their sexual identity through their religious faith.
It was created by Imam Mushin Hendrix in 2009 to be a haven away from clashes between religious and queer rights, and has provided many with a renewed sense of hope.
8. Cafe Manhattan - Cape Town, South Africa
This industrial chic cafe has been a fixture in the heart of the De Waterkant village since 1994. It lays claim to being the oldest gay bar in Cape Town and offers a wide range of affordable meals while doubling as a meeting point for queer people to mingle. It is the go-to location for date nights and group hangouts, especially for members of the LGBTQ+ community in Cape Town.
9. The Tomb of Niankhnoum and Khnumhotep's Mastaba - Egypt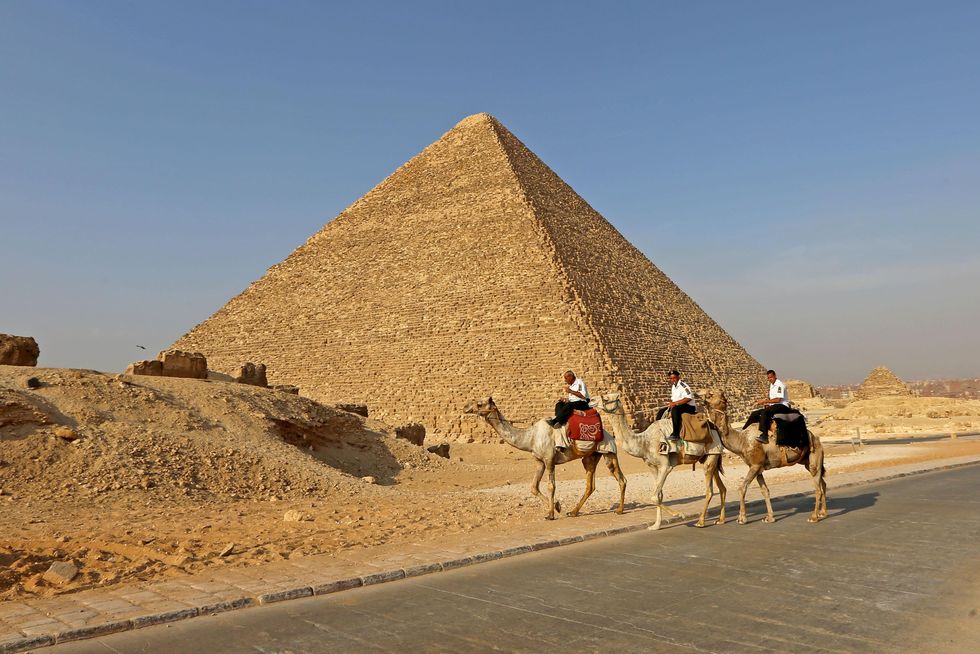 Egypt has a unique site of interest for LGBTQ+ visitors to the country to take in.
Photo: Fadel Dawod/Getty Images
The Tomb of the Egyptian Manicurists, Niankhnoum and Khnumhotep, is a key landmark that showcases the existence of queer culture in Ancient Egypt. The mastaba, known as a house of stability or eternal house, is considered by many scholars to be the proof of the first same sex couple in the country's recorded history. The Tomb has since become a popular tourist center for all looking to gain insight into this fascinating occurrence.