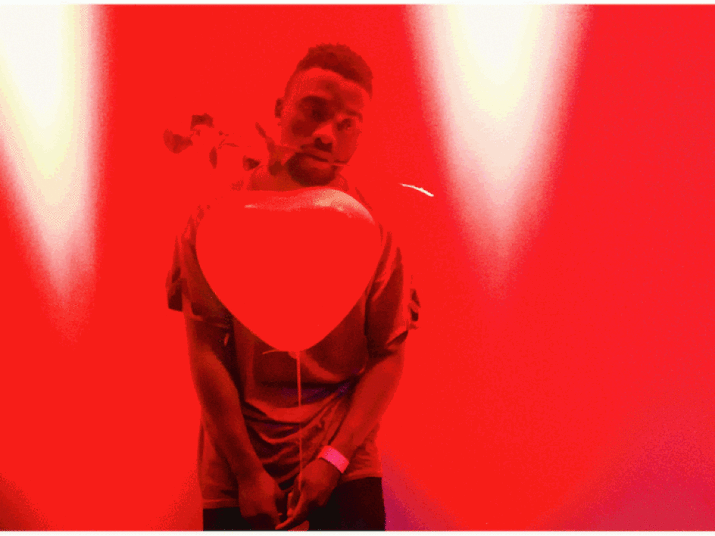 ---
Photo: Mashayabhuqe KaMamba's URBANZULU: The Legacy project
In 2013 South African musician Mashayabhuqe KaMamba (born Ntsikelelo Christ' Ndlovu) made his quiet debut with a stunning introduction to the unparalleled world of Digital Maskandi. Conceived as a tribute to his Zulu music elders, the Durban-born/Johannesburg-based artist's sub-genre is a stirring take on traditional maskandi folk music in the time of Mzansi's "Future Sound" renaissance. Though overlooked at the time of its release, The Black Excellence Show EP was one of the most memorable projects we saw all last year. Its follow-up came in the form of a pair of one-off singles, first with a military-pounding tribute to the Queen of Modern Zulu Music, Busi Mhlongo ("TRVPMVSKV (Impendulo kaBaba)"), and next with the Okmalumkoolkat-featuring "Shandarabaa Ekhelemendeh."
Mashayabhuqe KaMamba is currently prepping the release of his next EP. In the meantime, the Maskandi trap lord recently featured on a track off Durban hip-hop artist Aewon Wolf's new album, Burnt Out. "Sukumani" is a post-apocalyptic explosion of electronic maskandi breaks and absolute falsetto bliss (ala Bon Iver). In an email to Okayafrica, Mashayabhuqe KaMamba shared the story of how the collaboration with Aewon Wolf came about:
"Aewon Wolf is from Durban, he's a Hip Hop artist who loves rare sounds. So early last year he reached out asking for permission to sample one of my songs ('Ungishaya Ngaphakathi' prod by MarazA & myself) from The Black Excellence Show EP. I wasn't sure about it but I let that happen. He then sent the final draft and I felt like there was something missing. I said to him, rather let's make time to do this thing together (I liked his production) in studio. Few months later I went down to Durban for a week (work vibes) and he came to my hotel, we got to spend time with him trying to understand his vibe and then we hit the studio. The set-up is pretty impressive, he's using good equipment there with his producer Sketchy Bongo. They played me a couple of beats which were nice but weren't complementing my style. I just felt like we need to create something from groung up, then Sketchy created a beat; I listened to it then something just hit me with a story 'Xenophobia' so what you hear in this record is almost all Freestyled. I don't remember writing a chorus, hook... It all came from my experiences and I left, went back to the hotel. 2 days later he sent me the complete thing with his verse...I was content and still smiling. S/O to this kid who did this video using our song. It makes sense...."
Over the weekend Mashayabhuqe KaMamba also shared the first of his multimedia projects paying tribute to Busi Mhlongo, who he cites as one of his biggest influences and whose album the forthcoming URBANZULU: The Legacy EP is named after. The Valentine's Day photo series "Heartbroken Women" features quotes from a few familiar SA faces on overcoming breakups. Follow urbanzuluthelegacy.tumblr.com for this and more projects leading up to the release of URBANZULU: The Legacy EP. Listen to "Sukumani" below, and keep up with Mashayabhuqe KaMamba on Twitter, Facebook, and SoundCloud.