Post-Election, Young Nigerians Wonder What Comes Next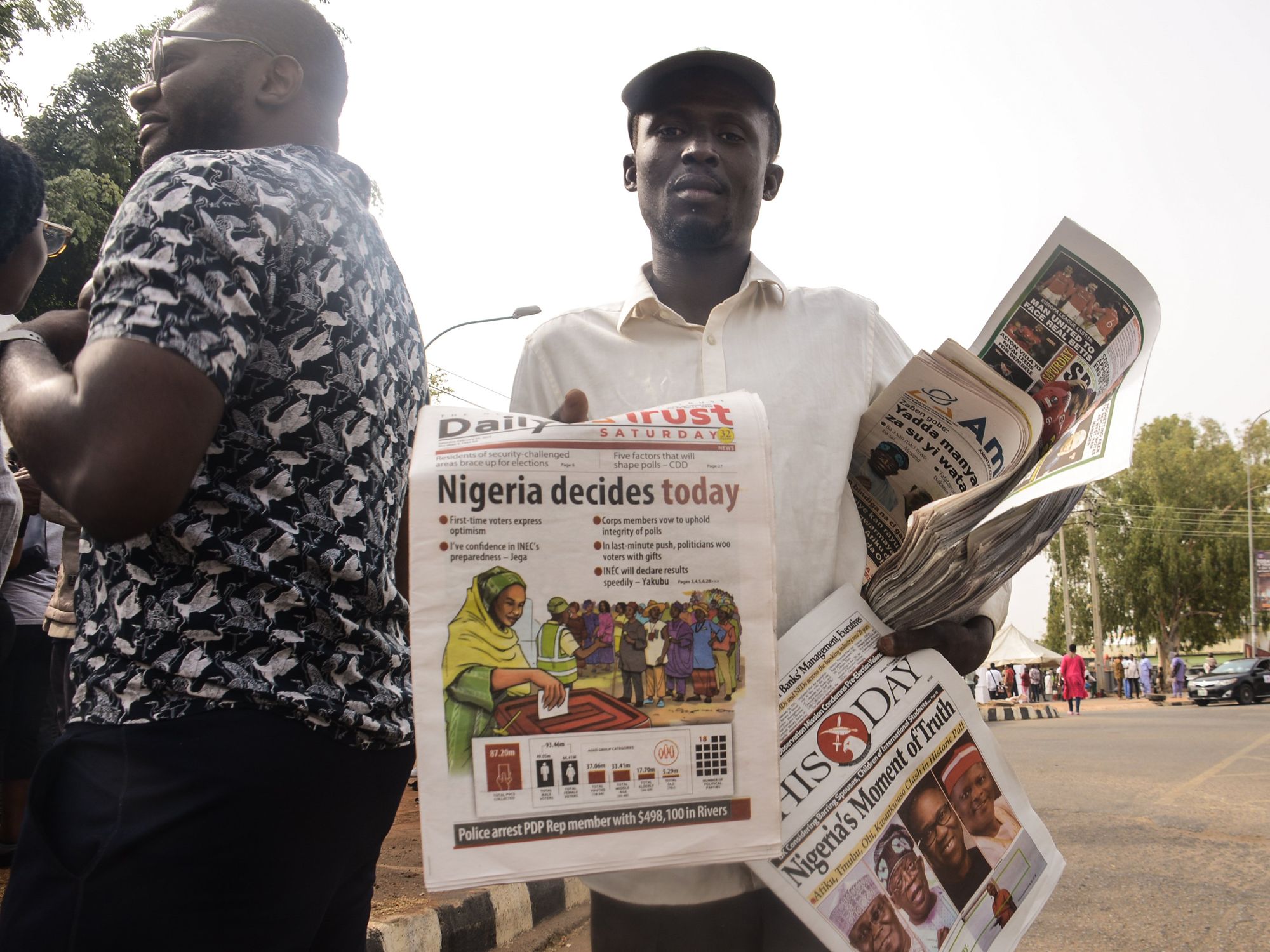 Photo by Olukayode Jaiyeola/NurPhoto via Getty Images.
The presidential election outcome has left many of the country's youth feeling more anxious than ever.
As opposition parties in the country contest the election results, many young Nigerians say they're worried about their future and are considering opportunities to live and study abroad. "Inquiries have maximally increased," Lagos-based serial entrepreneur, Goodluck Raphael tells OkayAfrica. Raphael runs an agency, Eddykurrent, that specializes in study abroad and international travel. "The inquiries have definitely increased by over 200% since the announcement of the president-elect. We have [people] who now want to leave." In the past week and a half, Nigerians — young ones, especially — have goneon social media to express their displeasure at the recent announcement of Bola Ahmed Tinubu as president-elect and Kashim Shettima Mustapha, as his vice president, by what was seen as a very slim margin.
---