These Nigerian Songs Are Turning 20 This Year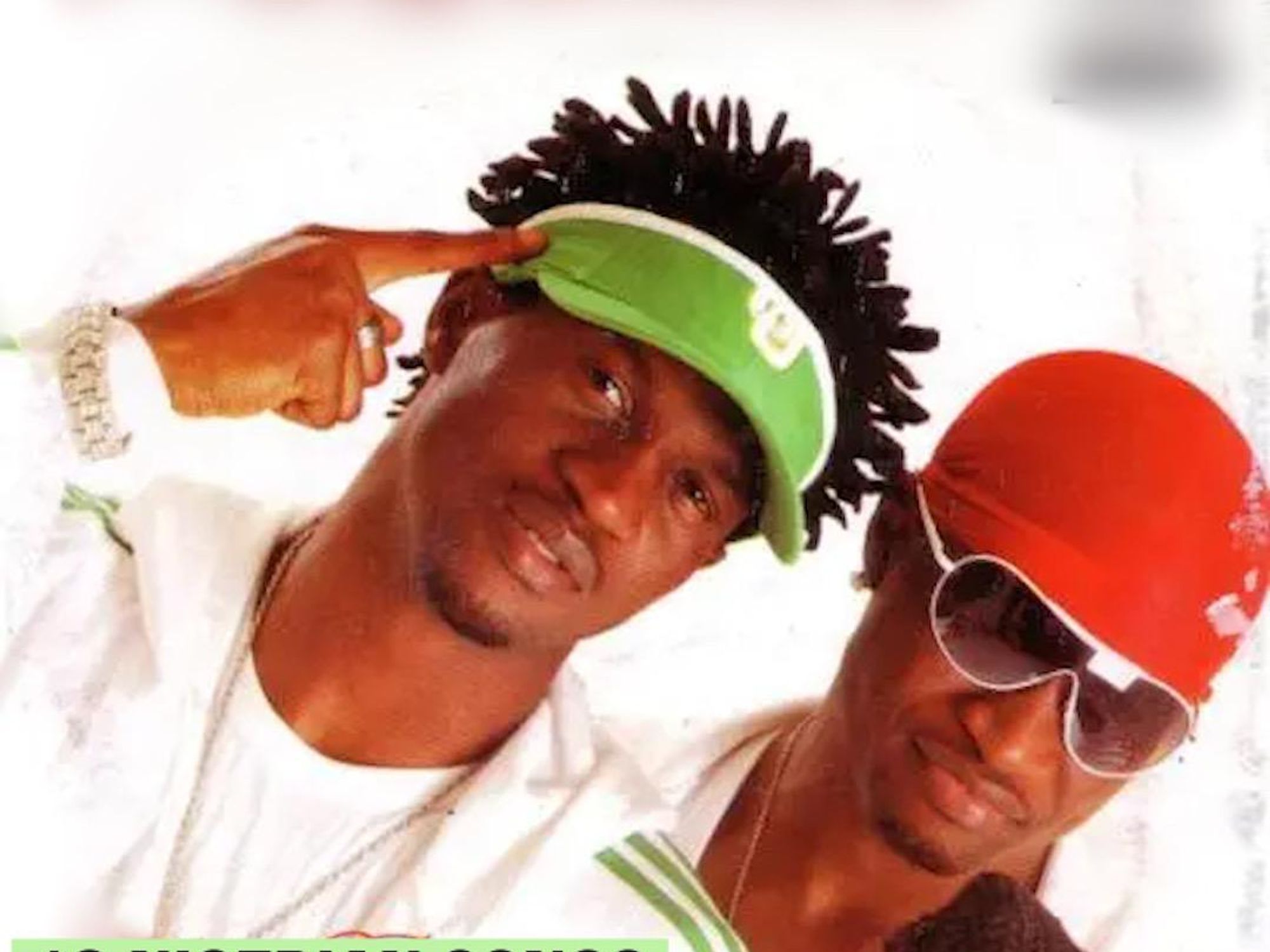 Image provided by Sample Chief.
Take a time machine back to 2003 and check out ten of the biggest Nigerian songs released that year.
Back in 2003, the landscape of the Nigerian music industry was a completely different world to what it is today. Politically, Nigeria was entering uncharted territory. In April, for the first time, the country re-elected an incumbent president in its post-military era. While political tensions were high, Nigerians looked to entertainment as a means of unwinding.
At that time, the reality was that American pop culture and music reigned supreme while Nigerian entertainment was on the back burner. You were more likely to hear 50 Cent's seminal hit "In Da Club" on a radio station or on a night out in Lagos than a song by any Nigerian artist in 2003. Nigerians loved their American R&B, blues and hip-hop especially.
However, in the background, Nigerian artists, labels and executives did not relent. They were determined to create a sustainable and equal industry. This was evident in their output. Much of the work to shape this industry had already started as far back as 1997. By 2003, they were reaping the fruits of their work as the industry was in a relatively stable state. Record labels like Da Trybe and Kennis Music especially were necessary actors in the foundation of the industry. They churned out artists like The Remedies, Trybesmen, 2 Face, Sasha P, Eldee and many others who were able to attain commercial success despite the odds being against them.
---
The overwhelming influence of American pop culture on Nigerians meant that most of the music released around this period was very hip-hop influenced. Baggy trousers, fitted hats and basketball jerseys were the order of the day in most Nigerian music videos released at the time. Music videos like the Trybesmen "OYA" immediately transported you to basketball courts in Brooklyn and Queens. Back in 2003, before the popularity of the internet in Nigeria, music was consumed in a completely different way. It took much longer for songs to become popular.
A lot of tracks that were released in 2003 were still viewed as 'current' and relevant up to three or four years after their release. A perfect case in point for this is STYL Plus' "Olufunmi," which didn't receive much notoriety until much later. At the time it was common for artists to release singles in anticipation of their albums years before the album itself was released. Again, "Olufunmi" is the perfect example of this was released as the lead single from STYL PLUS' debut album that came out in 2006.
As far as sonic diversity goes, '03 was a great year. R&B, hip-hop and gospel music were some of the genres that Nigerian acts explored. In that year, acts like P-Square and D'banj debuted, however, they would not see major success until 2005. It was also a strong year for the female contingent as Sasha P, Nigeria's first female rapper of note, released her debut single "Emi Le Gan" under Da Trybe record. The majorly female group KUSH also released their biggest hit "Let's Live Together." Lastly, Sola Allyson released what is considered one of the most popular love songs of all time with "Eji Owuro." One theme that was common in the music released at the time was Love/Heartbreak. Songs like "Oruka," "Olufunmi" and "Eji Owuro" by Sunny Neji, STYL PLUS and Sola Allyson respectively reflect this.
Around this time, the most common way of listening to music and watching videos was through Radio, TV and CDs. Local music videos made their way to terrestrial and cable TV. Channel O, a station on cable TV in particular was very popular at the time. The music videos were not of the highest quality in comparison to their American counterparts, but they were sufficient for viewers to enjoy.

Although the industry was relatively stable during this era, the circulation of money in comparison to the boom in the mid-2000s was low. Corporate entities like telcos were less willing to put their brands behind artists through ambassadorial positions. Artists made most of their money through shows. This was the era of festivals, such as the 'Star Mega Jam' which started in 2000 and the 'Kennis Music Annual Festival.' Although these stages were great platforms for Nigerian acts, they were typically not the main acts. American acts like 50 Cent and Ja Rule were among the notable headliners at the 'Star Mega Jam' in particular.
It's been 20 years since 2003 and the tide has changed completely. Today, Nigerian music overwhelmingly dominates the airwaves, social media and other media platforms inside the country. Nigerian acts are now considered bigger stars within the country than their foreign counterparts. The effort put into achieving this during the early 2000s cannot be overstated.
At Sample Chief, one of our key missions is to properly document African music. We pride ourselves as an educational resource for lovers of African music who are also interested in uncovering the often poorly documented areas of African music. Check out everything Sample Chief related on our website.
Here's a well-curated playlist with the most impactful Nigerian songs from 2003. To celebrate these tracks turning 20, Sample Chief is running a challenge on Tiktok and Instagram reels to test how well, or if you remember these tracks! Join in on the challenge by visiting our Tiktok page and using the sound!
Now, here are 10 of the Biggest Nigerian Tracks Released In 2003. Enjoy!
Mad Melon & Mountain Black "Danfo Driver"
This seminal tune by Ajegunle's finest was probably the biggest Nigerian song of that year. Such was the popularity that the artists were named after the song and referred to as 'Danfo Drivers' as opposed to their actual stage names.
Style Plus "Olufunmi"
STYL PLUS somehow found a way to make perfect R&B music in a way that no Nigerian artist had done before them. The song is easily one of the most impactful Nigerian songs ever and till today remains a point of reference for Nigerian artists attempting to fuse R&B with their local dialects.
Sunny Neji "Oruka"
Nigerians love weddings and as a result, creating a song about 'Oruka' which means wedding ring was a cheat code by Sunny Neji. Especially as the song is so appealing sonically. It's the definition of a timeless song; one that still rings out every other weekend in Lagos and Abuja as people say 'I do'
P-Square "Senorita"
In 2003, P-Square released their debut album and two singles. At first, the album and the singles were not necessarily commercially successful. Their second album in 2005 is what brought them to the limelight and thus allowed people to rediscover this gem that is "Senorita."
Sola Allyson "Eji Owuro"
In 2003, a fresh-faced Sola Allyson burst onto the scene with the track "Eji Owuro" which acted as the soundtrack to a film of the same name. Her haunting voice as she sings about love is what made this track so special.
Sasha P "Emi Le Gan"
In 2003, it was more or less unheard of for there to be a woman rapping in Nigeria. Sasha broke down all those doors and barriers when she linked up with Eldee the don. With his immaculate production and her sharp pen, they created a moment in time in Nigerian music. A significant moment that opened the door for female artists in the more pop/urban scene.
Kush "Let's Live Together"
20 years ago, Lara George and TY Bello were part of the now-defunct group KUSH. These two women have gone on forge incredibly successful and different individual pathways for themselves. However, we cannot forget what initially brought them to the limelight. "Let's Live Together" is a song that spoke to Nigeria's extreme diversity and its need to coexist peacefully for the future of the country.
D'Banj "Mobolowowon"
Seeing D'banj on a list of songs from 2003 may seem odd as most people fix his entrance onto the scene at a different time. However, on closer inspection, you'll find that "Mobolowowon" was released officially as his debut single before he linked up with Don Jazzy and created what was one of Nigeria's biggest labels in the mid-2000s, Mo'hits.
Tony Tetuila x Tic Tac "FeFe Ne Fe"
By 2003, Tony Tetuila(Tetuila*) had serious skin in the game. He had already dropped two albums and had hit songs like "My Car." Ever the pioneer, for the second single from his third album, he linked up with Ghanaian artist, Tic Tac, to create "Fen fen ne fe." This was the first Nigerian/Ghanaian collab in modern times to see commercial success.
Jazzman Olofin Ft Adewale Ayuba "Raise The Roof"
Jazzman Olofin had been making music since the late 90s. He was originally part of the group, X-appeal. In one of the earliest Fuji and Hip hop collaborations, he linked with Fuji star, Adewale Ayuba to create this instant party starter