Avant-garde collective C'mon Tigrehave unveiled "The Botanist," a mesmerizing symphony and the second single from their upcoming fourth studio album Habitat (due November 24 via Intersuoni), which draws inspiration from the concept of an ecosystem.
At the heart of Habitat lies a notable collaboration with Seun Kuti, the prodigious son of the legendary afrobeat pioneer Fela Kuti. The partnership adds a layer of cultural richness and rhythmic complexity to the album, setting the stage for an immersive musical experience.
The accompanying music video for "The Botanist," which was directed by Jules Guerin, is premiering here today on OkayAfrica.
"Every seed planted in your mind blossoms, yielding experiences, emotions, and beauty," mention C'mon Tigre. "'The Botanist' is a collaborative garden of creativity, featuring the talents of Seun Kuti and the visionary animation of Jules Guerin. This video is a reminder to tend to your own thoughts, to nurture your ideas as if you were the gardener of your own mind. Drawing inspiration from African and Brazilian rhythms, we've sowed joy, vitality, and well-being into this song. We hope it resonates, bringing comfort and motivation to all who listen."
---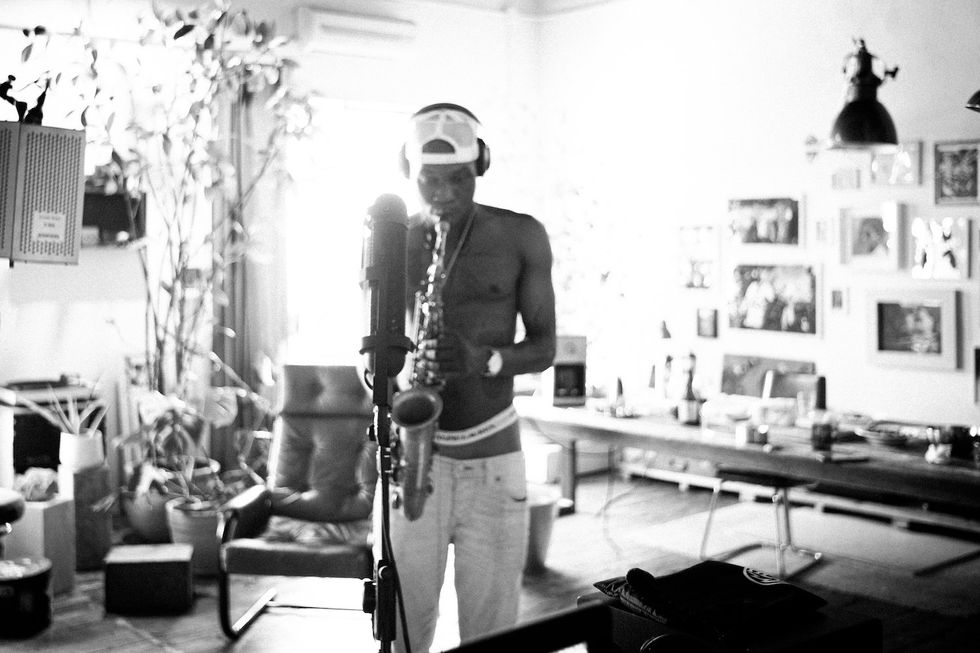 Seun Kuti.
"The Botanist" emerges as a flourishing forest of creativity, seamlessly intertwining the musical prowess of Seun Kuti with the animation skills of Jules Guerin.
"When I first listened to the Botanist track I imagined a young couple walking hand in hand in an ever growing lush jungle," says Guerin. "The idea was to have them... create this fantastic world... their love was the seed for infinite creation. At some point they would encounter a deity called the Botanist, which is the soul of the forest. To create this rich world, I started producing a lot of illustrations of plants, trees, animals playing instruments etc... and worked with these elements in a collage style as I usually do."
The ensemble effort that brings "The Botanist" to life involves contributions from a diverse array of talents, including Beppe Scardino, Mirko Cisilino, Pasquale Mirra, Marco Frattini, Valeria Sturba, and the expert recording and mixing touch of Lorenzo Caperchi. This collaborative synergy stands as a testament to the extended family of C'mon Tigre, showcasing the power of artistic unity in creating something truly exceptional.
Watch C'mon Tigre and Seun Kuti's music video for "The Botanist" below.