The infectious rhythms and empowering lyrics of Joshua Baraka's "Nana" have captured the hearts of music fans in Uganda and beyond, earning the artist the number one spot on the nation's music charts.

Baraka shared his thoughts on his success, early influences, and his plans for the future in a recent short conversation with OkayAfrica.
"It's crazy. It's my first time, and I feel humbled," Baraka mentions when asked how it felt to have the number one song in Uganda. His gratitude for the success is evident, and it's clear that he's excited to continue making music and growing as an artist.
Musical Journey and Future Plans
Baraka's musical journey started in church with his mother, he was influenced early on by gospel music and Ugandan artists like Radio & Weasel, among many other "random songs" that inspired him along the way.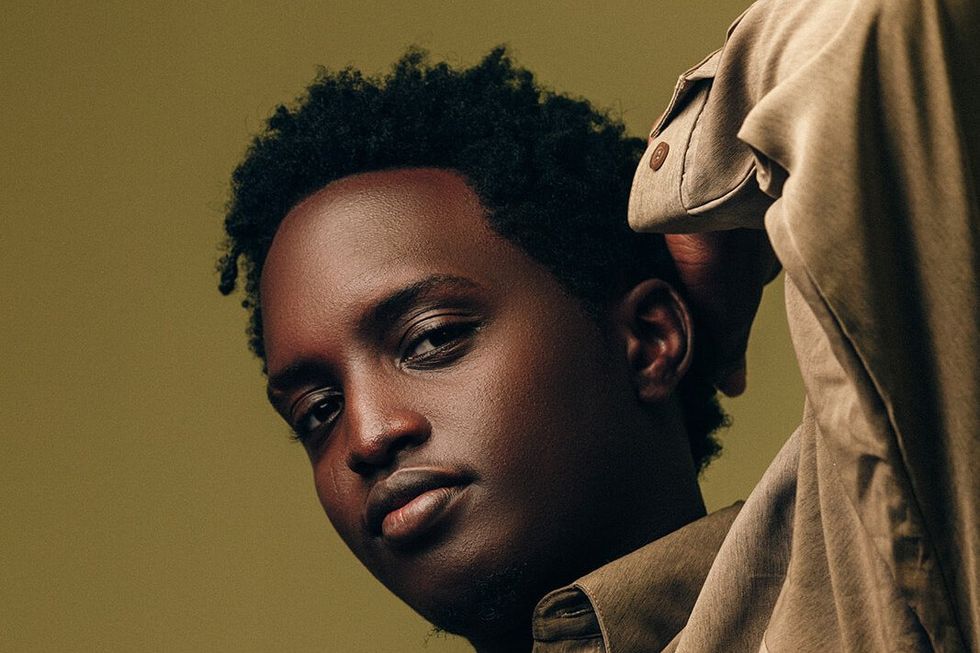 Credit: Joshua Baraka.
Looking towards the future, Baraka is intentional about collaborations and plans to diversify his music by getting into more spaces. "Definitely [need to do] more international collaborations with artists whose music I like," he shares. His long list of artists and producers he would like to work with include Tems, Koffee, Dave, Samthing Soweto, and Sauti Sol.
Baraka's success has earned him both local and international attention, with fans eagerly anticipating new music. "I'm working on my album which God willing will come out in July," he reveals. "I'm also working on more collaborations… it's going to be a very lovely year for the people who like my music."
The "Nana" Effect
Joshua Baraka's passion and dedication to his craft is evident in his music. With "Nana," Baraka has solidified his position as a rising star in the East African music scene. The modern dancehall track seamlessly fuses Afrobeats, dancehall, and reggae elements to create a sound that is both infectious and empowering.
With its uplifting lyrics and memorable chorus, Baraka's smooth vocals and dynamic delivery make "Nana" an undeniable hit. The song has earned him the cover of the Made in Uganda playlist on Spotify, cementing his buzz.
"Nana" has captured the hearts of music fans across the continent and secured its place as the number one song on both the Apple Music Top 100 Uganda chart and Audiomack Uganda chart, as well as being the most Shazamed track in Uganda. It has even made its way onto the Kenyan charts, steadily climbing higher and gaining momentum.
As we move further into 2023, Joshua Baraka's "Nana" is just the beginning for this budding Ugandan artist.