African football has come a long way.
Egypt was the first African team to ever participate in a FIFA World Cup. They did it in Italy in 1934, where they only played a game, which they lost 4-2 to Hungary. Back then, the Confederation of African Football (CAF) didn't exist, so the Pharaohs played two qualifier games against British Palestine.
CAF was eventually formed in 1956, but the World Cup would only see another African team in Mexico 1970, when Morocco qualified. Years later, Pelé, the legendary Brazilian player, predicted that an African team would win a World Cup before the year 2000, he was mocked mercilessly. For many, it was not an unlikely outcome, it was an absurd proposition.
And yet, African footballers have become more and more often part of the footballing elite, playing in the best leagues, and becoming some of the most famous players. While, still, only European and South American teams have won World Cups.
---
So while O Rei's premonition did not come true by 2000, or until now, it did kickstart a World Cup tradition: articles wondering if this time around an African team can finally win it all. I will give you my prediction right away: no, I don't think an African team will win the Qatar World Cup.
However, I do think that the African teams this time around will fare better than those in the 2018 World Cup in Russia, when none of the five made it past the group stage. Only two of those teams are returning this time (Senegal and Morocco). But some of the others have improved notoriously as of recently.
Senegal definitely has the best chance of all to make a run. Cameroon and Ghana might also surprise. But any of them would have to face Brazil, Argentina, France or England, who are not only the favorites to win the cup, but also seem much more likely to win in a knockout game.
Here are the strengths and weaknesses of the African teams in this cup.
Cameroon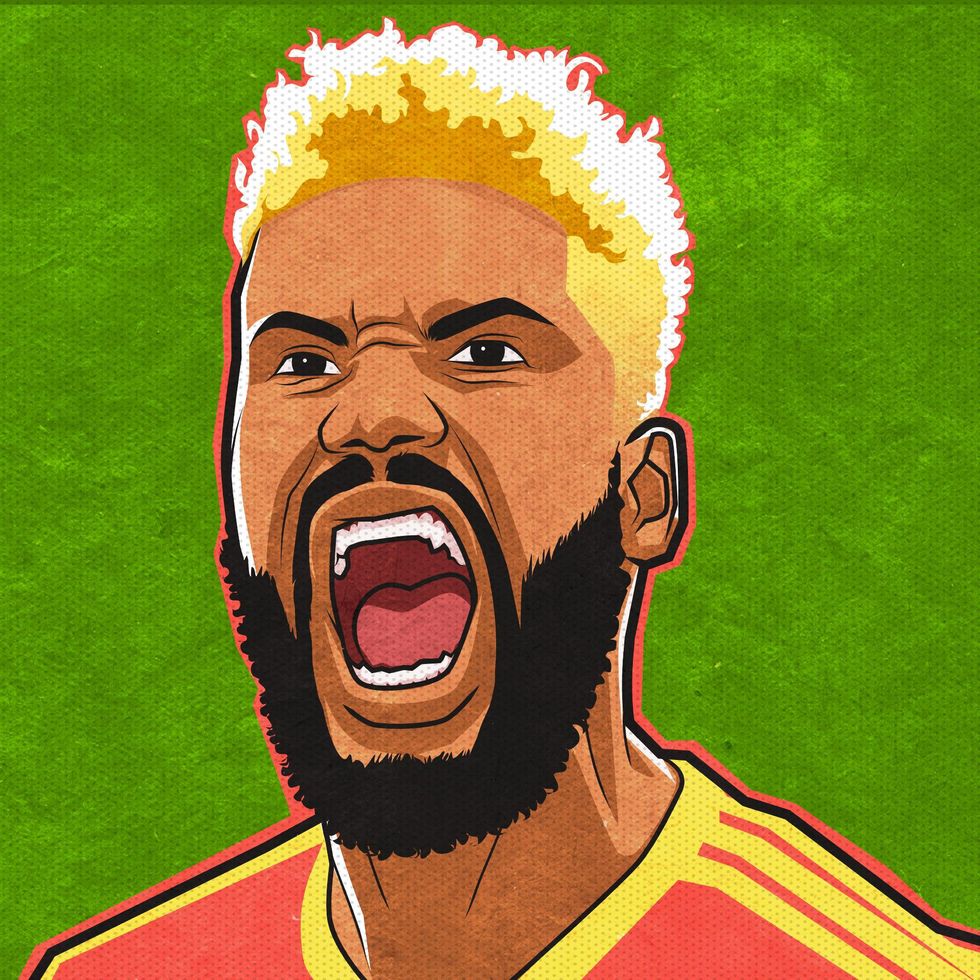 Bayern Munich and Cameroon's Eric Choupo-Moting.Illustration by @PopePhoenix
Earlier this year, a very solid Cameroon team finished third in the African Cup of Nations that they hosted. Scoring 14 goals in eight games, only Egypt's stern defense was able to stop their attack (beating them in penalty kicks after a 0-0 game).

But this time around, the Indomitable Lions' offense seems to have gotten better. Bayern Munich's Eric Maxim Choupo-Moting is called to be the team's star and leader. He has scored 11 goals in 16 games for the Bundesliga side this season (10 in the last 9 games), and seems to be in the best form in his career. He will be joined in the attack by the AFCON top scorers Vincent Aboubakar and Karl Toko Ekambi, so they will not be craving chances. In midfield, Cameroon will rely on Bryan Mbeumo, who has had a solid season with a surprising Brentford in the Premier League, and Frank Zambo Anguissa, who is part of a Napoli team that is dominating Serie A.
The defense seems to be the weakest link for Cameroon. Their best defender, Joel Matip, has refused to play for the national team since 2016. Instead, the defense will run through Nantes' talented man Jean-Charles Castelletto, as well as through the experienced Nicolas Nkoulou and Collins Fai.
But Cameroon will have to face Brazil in the group stage, one of the favorites to win the title, and a team that has been undefeated for 15 games, as well as a very organized Switzerland and a solid Serbian team that won their qualifying group and went undefeated. In this crowded field, they might fight for second place, but there's no guarantee.

The good news is that the team is coming in with good vibes. Choupo-Moting left the team before the AFCON third-place game, citing differences with then-coach Toni Conceição. But the coach was replaced with former Cameroonian international Rigoberto Song, and now Choupo-Moting is back. What's more, Song took over right in time to oversee the qualifier play-off against Algeria, which Cameroon won with a dramatic Toko Ekambi goal in the 124th minute of the return leg to make it to their first World Cup finals since 2014.
Ghana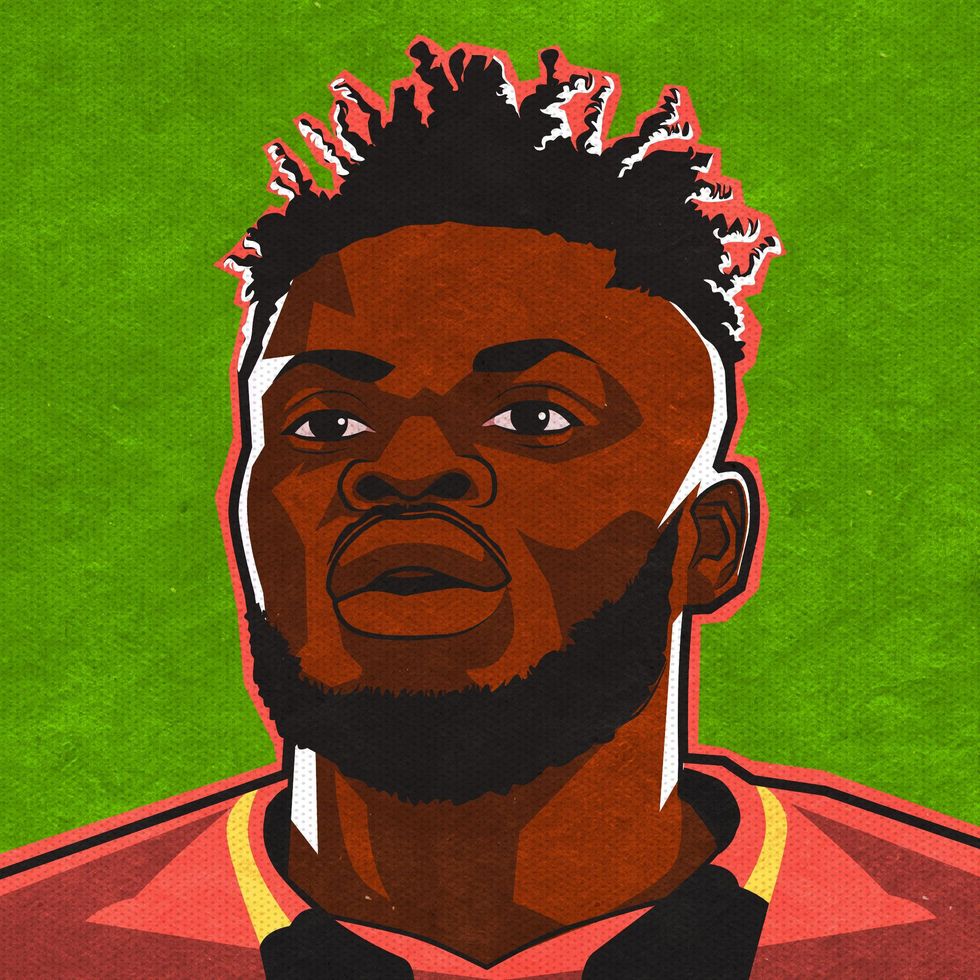 Arsenal FC and Ghana's Thomas Partey. Illustration by @PopePhoenix
The Black Stars have not had an easy road lately. They disappointed in this year's AFCON, finishing last in their group after earning just one point. They won their group in the African qualifiers after tying with South Africa at 13 points and a goal difference of +4, but having scored only one more goal than Bafana Bafana. Then they barely passed by Nigeria in the play-off, seeing them off thanks to away goals in a 1-1 aggregate result. Ghana have scored four goals in their last eight games, so they should be a bit worried about their attack.
Thankfully for them, they might get some help from the Basque country. Atlético de Bilbao's Iñaki Williams, who was born in Spain and played a friendly for the Spanish national team, and another one for the Basque national team, declared this year his intention to play officially for Ghana and was called up for the World Cup. He will be joined in the attack by veteran Jordan Ayew, who has yet to score this season for Crystal Palace. Jordan's brother André will be the team's captain and their centerpiece in midfield. They'll also have a star in Arsenal's Thomas Partey, who hasn't scored much lately, but his defense in London's midfield has been fundamental for the team's success this season.
Ghana's defense looks solid, anchored by Leicester's Daniel Amartey, Southampton's Mohammed Salisu, and Strasbourg's Alexander Djiku. But their goalkeeping situation is worrisome. Starter Joe Wollacott was injured in his game for Chartlon Athletic last weekend and will now miss the tournament. The second choice, Richard Ofori, who plays for South Africa's Orlando Pirates, had suffered an injury before and was not called up. Instead, Ghana will most likely start Lawrence Ati Zigi, who plays for Swiss club St. Gallen, but has only appeared twice for the senior national team in official games.

However, the Black Stars might have a path to the round of 16. They'll start their campaign playing against an always difficult Portugal. Then they'll face a beatable South Korea. And they'll finish the group stage against Uruguay, the team that controversially denied them a chance to become the first African team to move on to the World Cup semi-finals in 2010. Luis Suárez and his hand will be there, and it might be a chance to avenge a nightmarish evening for Ghanaian football.
However, if Ghana manages to finish second in the group, they'll most likely have to face Brazil in the next round.
Morocco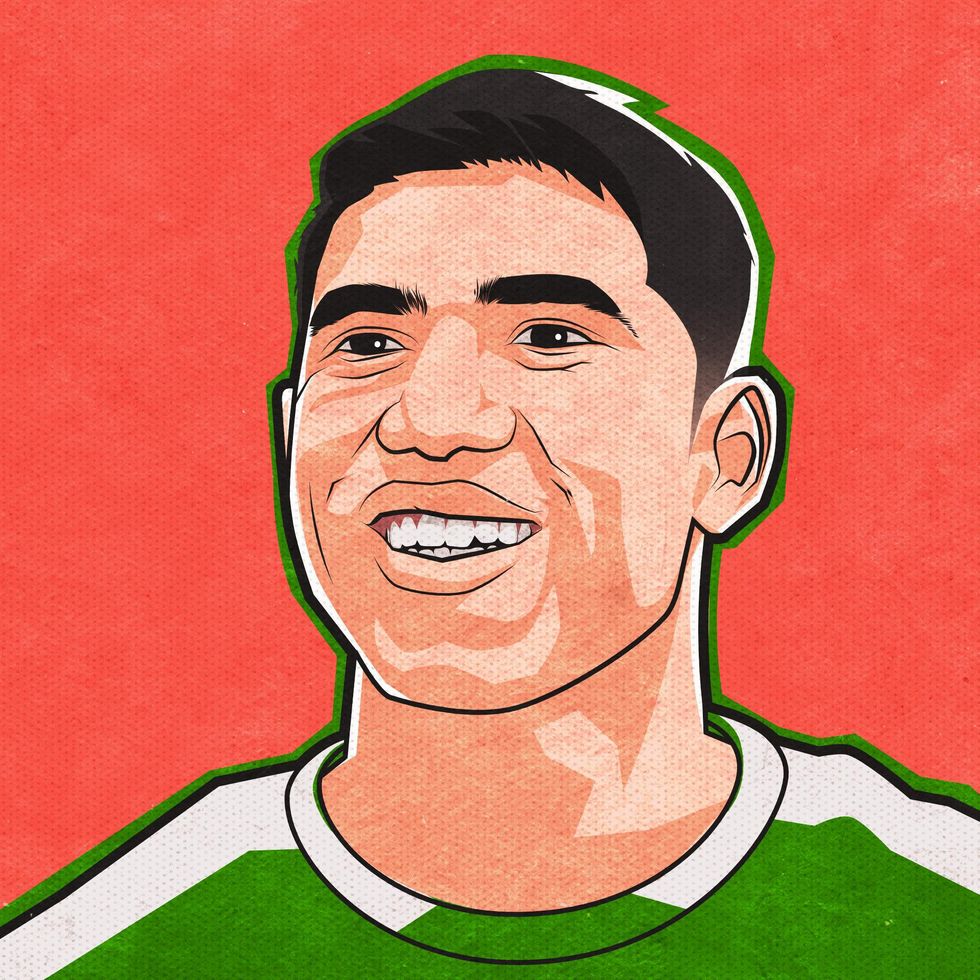 Paris Saint-Germain and Morocco's Achraf HakimiIllustration by @PopePhoenix
The Atlas Lions made it to the AFCON quarter-finals, scoring eight goals in five games. They also cruised through the African qualifiers: they won all six group games, scoring 20 goals and only allowing one. Nine of those goals came from either Ayoub El Kaabi or Ryan Mmaee. But neither of them were called up for the World Cup.
The forwards—who play for Turkey's Hatyaspor and Hungary's Ferencváros, respectively—might have been left out due to the weakness of the leagues where they play, or the stats might be misleading. Morocco played all their qualifiers at home, because of issues with stadiums or political instability in the countries of their rivals.
However, Morocco will still have attacking power, coming mainly from Chelsea's Hakim Ziyech (who is back on the team after the federation fired Bosnian coach Vahid Halihodzič), Sevilla's Youssef En-Nesyri, and Bari's Walid Cheddira. But their star will be at right-wing with Achraf Hakimi, of PSG, who many consider one of the best fullbacks playing right now.
Morocco will face last World Cup finalists Croatia, who seem more beatable than four years ago. Then they will have an interesting clash with Belgium, a country where many of their players were born, and a national team aware that this might be the last chance to redeem its golden generation. And they will finish with a surprising Canada, a team that will be tougher than what many expect. Second place for the Atlas Lions here is not impossible, but right now it's looking very, very tough.
Senegal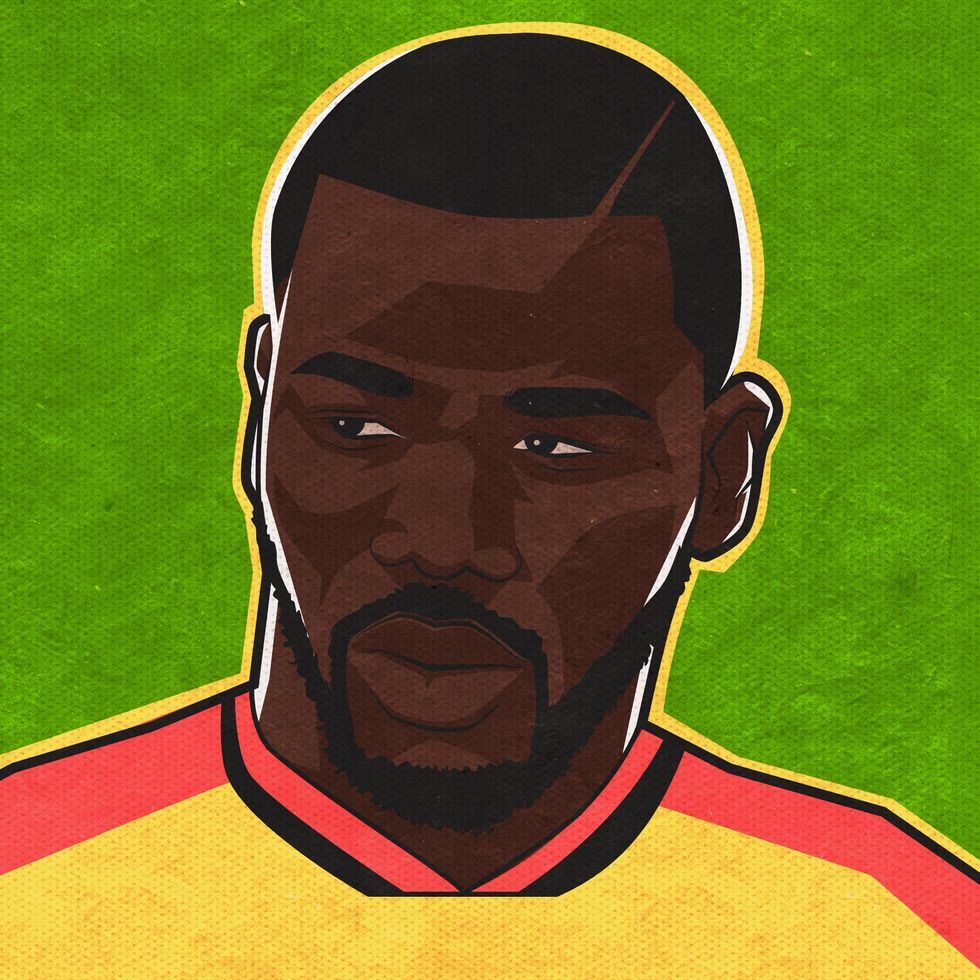 Chelsea FC and Senegal's Kalidou Koulibaly.Illustration by @PopePhoenix
On paper, the Lions of Teranga are the strongest African team in this World Cup. They won AFCON this year for the first-time ever, turning the streets of Dakar into chaos. They also won their qualifying group easily, but then had a dramatic repeat of the AFCON final against Egypt for the play-off, which they again won in penalties.
Bayern Munich's Sadio Mané, perhaps one of the best players in the world right now, is undoubtedly the team's best player. But he was injured at his last club game, and it is unclear when he can come back to play.
But Senegal also has strong names all over the pitch. Chelsea's Edouard Mendy is a calming presence in net. Center-back Kalidou Koulibaly has had a strong season for Chelsea, as has his partner in defense Abdou Diallo for RB Leipzig. In midfield, Olympique de Marseille's Pape Gueye and Everton's Idrissa Gueye should be able to control the game for Senegal. Up top, Watford's Ismaïla Sarr and Villarreal's Boulaye Dia will try to keep the attack going while they wait for Mané's return.
Coach Aliou Cissé has been in charge since 2015, one of the longest tenures in African football. A huge advantage for someone who knows his players very well and has their confidence.

The bad news for Senegal is that their first game is also the toughest one: the Netherlands. But if they can get a result here, and Mané is fit for the other games against Ecuador and Qatar, they could challenge for first place. If they do make it to the knockout stage, they'll face one of the United States, England, Iran or Wales, most of which—barring England—seem like beatable opponents for Senegal.
Tunisia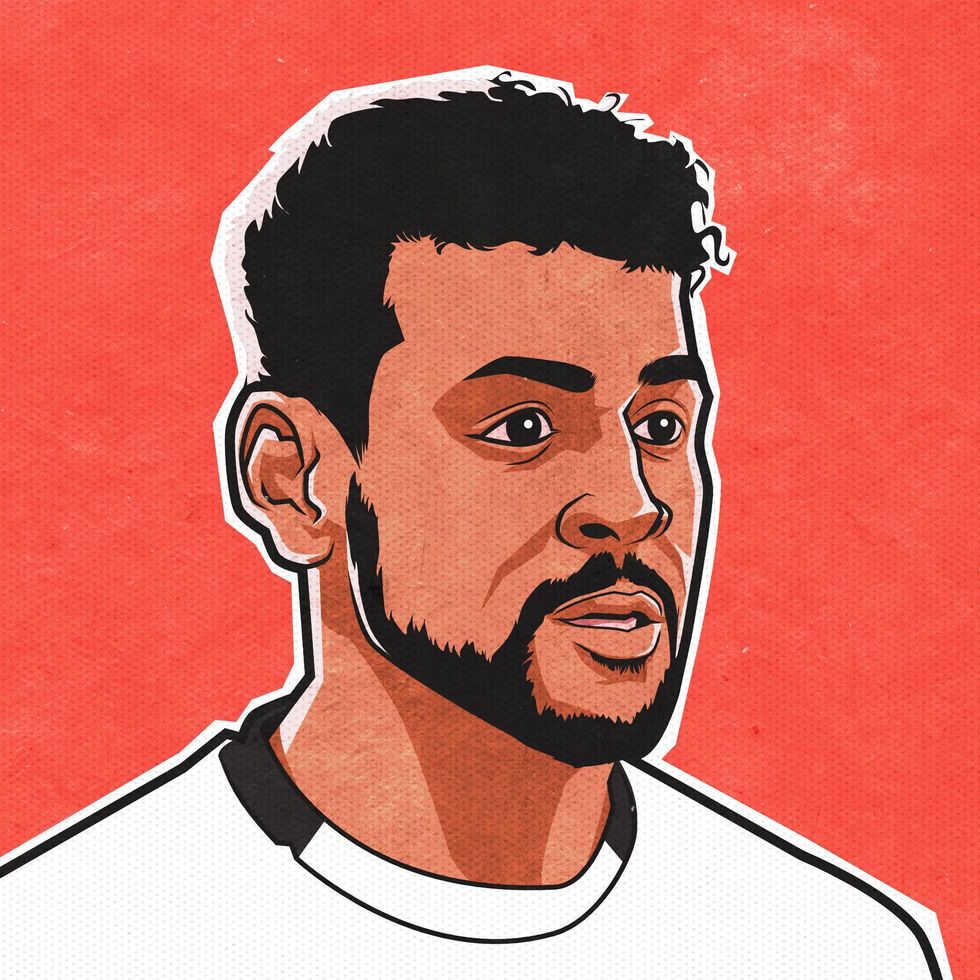 Al Arabi and Tunisia's Youssef Msakni.Illustration by @PopePhoenix
The Eagles of Carthage are the African team in this cup with fewer established names and the most players from their local league, totaling at eight. They also took the unusual choice of listing four goalkeepers on their roster.
They had tough AFCON—in which they were part of a controversy in their game against Mali, when the referee ended the match twice before the 90th minute—and didn't convince in the qualifiers. But they are back for their sixth World Cup.
Tunisia will play with their usual trident up front: Youssef Msakni, Naim Sliti and Wahbi Khazri. But this time they'll have a secret weapon: 19-year-old Hannibal Mejbri, a still inexperienced, but very talented attacking option.
However, although Tunisia is an organized team, their chances of advancing in their group, made up of world champions France, Denmark and Australia, seem slim.