Those who have TVs say A-Reece stole the show on the B.E.T Hip-Hop Awards' South African cypher, in which he sparred fellow lyricists Shane Eagle and Nasty C.
As if it was all part of a plan, while the hype for his verse is at its peak, the MC releases a surprise five-track EP. Its title, I'm Only 21, is a reminder that one of the country's most potent lyricists is only 21 years of age.
---
And I'm Only 21, kicks off with "Take Care of Your Heart," in which the MC croons and raps over atmospheric pads and a healthy bassline about his loyalty to his goons and how he is playing the game in his own way. "Guaranteed that when I eat, I'm eating with my dogs," he raps, "Pussy, money, weed is all a nigga need/ Just to tolerate everything that's been going on/ The bigger question, my nigga, is what you in it for?"
https://itunes.apple.com/za/album/and-im-only-21-e...
…pic.twitter.com/27lqPMhstk
twitter.com
On "Holding Hands," "Karma" and "Sunday Night," the MC gives us a glimpse into the hedonistic life him and his goons live. There's a lot of partying, and girls who catch feelings are pitied, as he sings on "Holding Hands," "that don't happen here."

In the closing song, "To The Top Please," the MC reflects on his journey, from his mother allowing him to pursue rap as a career, being one of the most consistent SA rappers, among other things. The beat is moody, with twinkling pads sliding over cloudy pads. The song is an acceptance speech by Reece after winning a Grammy, so the song's presumably set in the future.
"They came here first, I'm going out last," he raps, "Went from being told that I won't last/ 'Cause I'm an outcast/ to being hit up under pressure just to make a collab/ They hate me, but they hated Jesus, everybody know that."
Reece is still one of the smoothest rhymers in South Africa, and he balances singing and rapping perfectly. Him and his producer Mash Beatz (Reece is also a producer) have perfect chemistry, and it bleeds through in the music they make together. And I'm Only 21 is a cohesive project that shows an artist who's in control of all his traits and is comfortable with what he stands for.
Reece has two full-length albums—Paradise (2016), From Me To You and Only You (2017), two EPs—Browniez (2014), And I'm Only 21, and a mixtape—#ForeverKing (2013) under his belt. He released his debut album Paradise in 2016 under the label Ambitiouz Entertainment, which he left in what became one of South African hip-hop's biggest stories in 2017.
Reece is currently one of the few independent rappers who are flourishing in the SA scene. He has amassed a legion of fans alongside the collective he's part of The Wrecking Crew (TWC).
And I'm Only 21 the Pretoria MC's second release this year, after L3 (Long Lost Letters), a collaborative effort by him and TWC members Wordz and Ecco.
The date October 21 is special to Reece. He released his debut album on the same date in 2016. Last year, he commemorated that date by releasing his follow-up FMTYAY on the same date.
Listen to And I'm Only 21 below and/or download it here.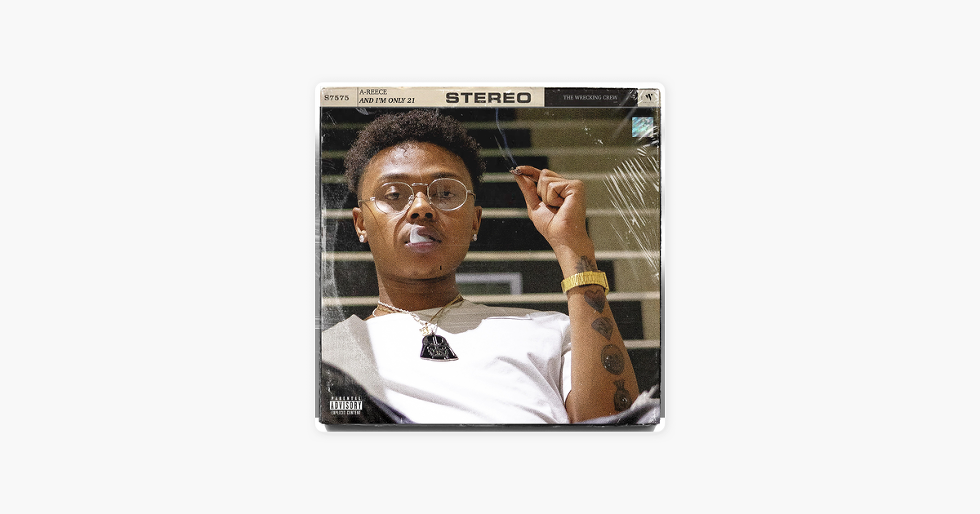 ‎And I'm Only 21 - EP by A-Reece