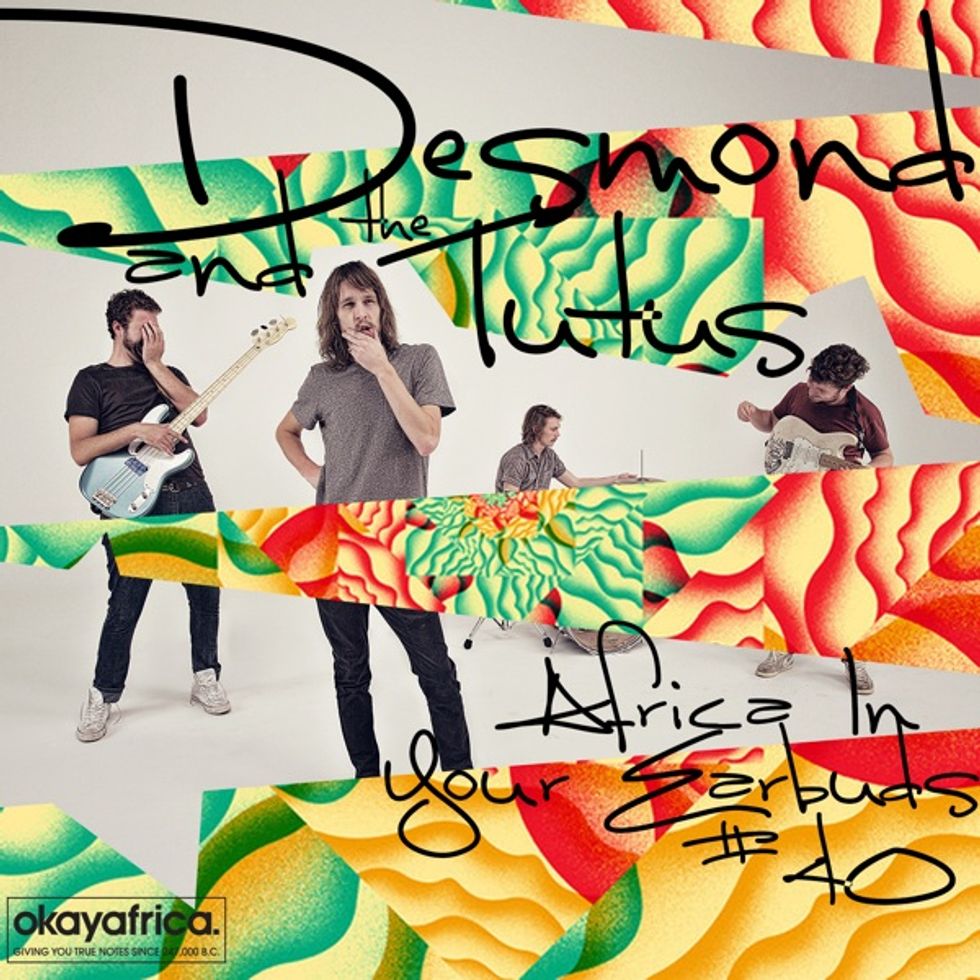 ---
Pretoria-based Desmond & The Tutus play infectious, guitar-flanked indie pop/rock injected with the kind of carefree humor apparent in their name. For this installment of Africa In Your Earbuds, lead singer Shane Durrant crafted a chronological, three-part mix to soundtrack a transition from youth to adulthood in Pretoria. He told us,
We grew up in suburban Pretoria, attended public school in a mixed area. So naturally the music we grew up on wasn't always what was playing on MTV. I was a big fan of early 90s kwaito and hip-hop, when I left school I started discovering that South Africa has an amazing wealth of great pop music. In my early twenties I got in touch with my honky roots and started learning about rock music, and when we formed the band around 2005 I was drawing on a pretty weird collection of music for inspiration.
The mixtape goes through three sections: School Daze on the golden age of kwaito and the mid 90s, Education on SA pop and 80s discoveries, and Now on current alternative music coming out of South Africa.
Grab AIYE #40: Desmond & The Tutusbelow! Big up to Underdog for the amazing cover artwork. For more, check out our exclusive interview with Desmond & The Tutus.
TRACKLIST
SCHOOL DAZE
Alaska - Accuse
Makendlas - Iminwe
Trompies - Magasman
Mashamplani - Is Fokol Is Niks
Boom Shaka - Thobela
EDUCATION
Chicco - We Can Dance
Thomas Chauke - Baji
Harari - Give
Yvonne Chaka Chaka - Thank You Mr DJ
Mahlatini & the Mahotella Queens - Kazet
NOW
Beatenberg - die for you
Rambling Bones - baby shoes
Yo Grapes - it's nice outside
Thomas Krane - build us a tower
Shortstraw - underfed
Like African music? Previously on Africa In Your Earbuds: MATHIEU SCHREYER II, YOUNG FATHERS, BBRAVE OF AKWAABA, OLD MONEY, DJ NEPTUNE, SAHEL SOUNDS, BEATENBERG, M1 [DEAD PREZ], BODDHI SATVA, L'AFRIQUE SOM SYSTEME, NOMADIC WAX, THE BROTHER MOVES ON, LV, BEN ASSITER [JAMES BLAKE'S DRUMMER], JAKOBSNAKE, CHRISTIAN TIGER SCHOOL, SAUL WILLIAMS, TUNE-YARDS, MATHIEU SCHREYER, BLK JKS, ALEC LOMAMI, DJ MOMA, AWESOME TAPES FROM AFRICA, PETITE NOIR, OLUGBENGA, RICH MEDINA, VOICES OF BLACK, LAMIN FOFANA, CHICO MANN, DJ UNDERDOG, DJ OBAH, SABINE, BROTHA ONACI, DJ AQBT, JUST A BAND, STIMULUS, QOOL DJ MARV, SINKANE, CHIEF BOIMA