Film
'Afripedia,' A New 5-Part Documentary Series On Creatives In Angola, Kenya, South Africa, Senegal & Ghana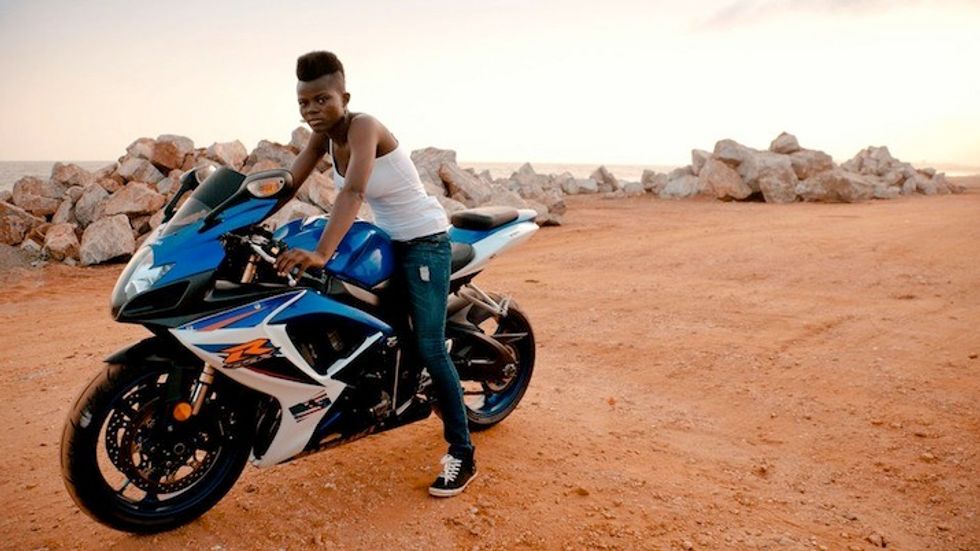 'Afripedia' is a new 5-part documentary series by Stocktown focusing on creatives in Angola, Ghana, Kenya, Senegal, and South Africa.
---
Noella Wiyaala Photo by: Stocktown Films
Afripedia [af-ri-pee-dee-uh] is a new TV series, produced by Swedish collective Stocktown, which describes itself as "A platform and a visual guide to art, film, photography, fashion, design, music and contemporary culture from African creatives worldwide." Shot in Kenya, Ghana, Angola, Senegal and South Africa, each of the five episodes focuses on a group of artists and creators in that particular country, including Okayafrica favorites like Ghanaian soul singer (and First Look Friday alum) Jojo Abot, Gazelle, Omar Victor Diop, transgender kuduro queen Titica, and performance artist/multi-media creator/writer and all around provocateur Nástio Mosquito. The first episode, "Angola," aired September 25th on Swedish Television (SVT Kunskapskanalen). If you aren't in Sweden, you can catch full episodes later this year via Afripedia.com. Until then, watch trailers for all five episodes below. Stocktown is currently working to turn Afripedia into a full-length documentary film. For more on the series follow Afripedia on facebook and Stocktown's tumblr.
>>>Afripedia Exclusives: Angola's Kuduro Scene
>>>Afripedia Exclusives: Senegal & Côte d'Ivoire
>>>Afripedia Exclusives: Ghana
>>>Afripedia Exclusives: Kenya's Afrofuturist Scene
>>>Afripedia Exclusives: South Africa
Angola Trailer
[vimeo_embed //player.vimeo.com/video/105886615?title=0&byline=0&portrait=0 expand=1]
Kenya Trailer
[vimeo_embed //player.vimeo.com/video/107640329?title=0&byline=0&portrait=0 expand=1]
South Africa Trailer
[vimeo_embed //player.vimeo.com/video/108409160?title=0&byline=0&portrait=0 expand=1]
Senegal Trailer
[vimeo_embed //player.vimeo.com/video/108542270?title=0&byline=0&portrait=0 expand=1]
Ghana Trailer
[vimeo_embed //player.vimeo.com/video/108873122?title=0&byline=0&portrait=0 expand=1]