A few years ago, just after calls for auditions to appear in the Lockdown season of Big Brother Naija were made, a Twitter user posted a provocative tweet: "Why does Big Brother only seem to appeal to the most rabid and debased people?"The question caused an uproar among many fans of the show, who leapt to defend themselves against the label and unfair generalization. But a lot of the comments that followed did little to disprove the statement made in the initial tweet.
Why does Big Brother only seem to appeal to the most rabid and debased people? I don't get it.
— Imoteda (@imoteda) May 19, 2020
The tweet didn't come out of nowhere. Since the show's reboot in 2017, Big Brother Naija fans had earned a reputation for being vicious; they harassed anyone who was critical of their favorite housemate or passed a comment about them that wasn't effusive praise. In fact, outside of social media, some ex-housemates had complained about being threatened by fans of a fellow housemate over misunderstandings during their season of the show.
The season that Levelled Up – BBNaija | Big Brother: Level Up | Africa Magicwww.youtube.com
The toxicity of Big Brother fans has remained a constant conversation during the reunion shows. Even when housemates address their fans and ask them to desist from online harassment and bullying, it only seems to fuel their passion even more. "Most BBNaija fans enjoy general banter or what we've come to term as 'cooking' when it comes to the show," AfroVii, a longtime fan and commentator of the show, tells OkayAfrica. "There is however a very small minority that takes pride in being as abusive as they can legally get away with."
AfroVii, who prefers we refer to her by her Twitter handle, also found the "rabid and debased" tweet dismissive of the show and the entire viewership experience, and set about reclaiming it, ironically, referring to herself as well as other BBNaija watchers as rabid and debased. It soon caught on and became a sort of inside joke with many from the BBNaija fandom community referring to themselves as the R&D, short for Rabid and Debased. "It's a case of, 'That's okay, we claim it, what else?'" she adds.
Becoming a Big Brother Naija stan
However, as we know, online harassment and bullying aren't defining qualities of only BBNaija fans. Stans, as they're called – after the Eminem track, "Stan," in which a man details his dangerous obsession with the rapper — can be found across the entertainment board, from music to sport. Excessive fandom can lead to a zealous attachment to the public figure, in which stans take action against anyone who points out flaws or isn't as adoring of their idol.
Spend enough time on Twitter and you'll find many examples of fans going overboard to the point of threatening violence towards those critical of their favorites. The neurotic behavior of stans isn't peculiar to Big Brother Naija fans, and so to single them out for being "rabid and debased" is to frame a dishonest narrative. There are a growing number of Big Brother Naija fans who have gone on to use their fandom for good.
From bullying to community-building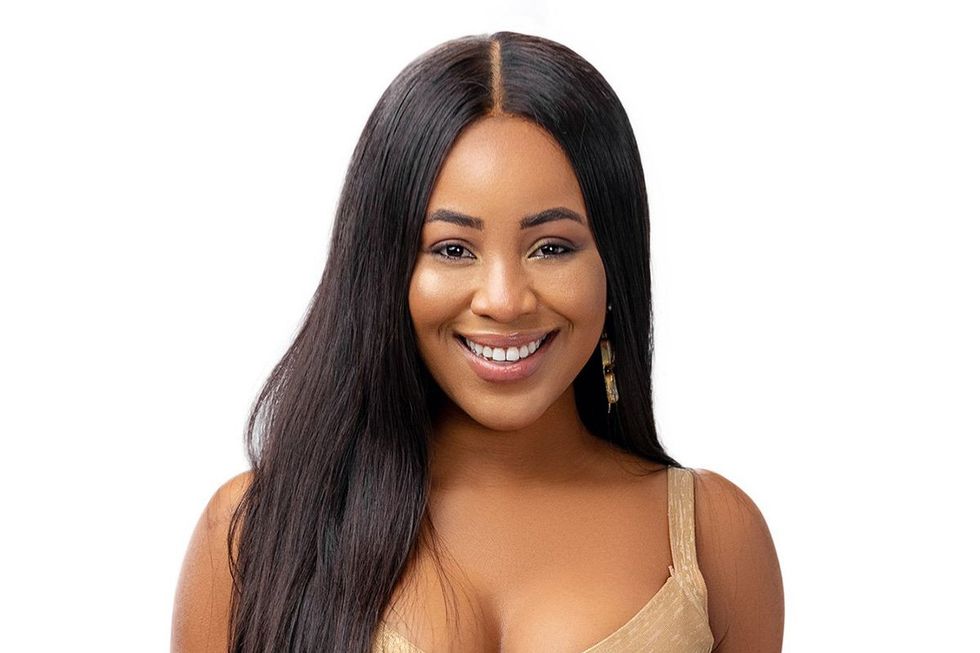 Former 'Big Brother Naija' housemate Erica Nlewedim's fans call themselves "Elites for Erica." Photo: DSTV
When Big Brother Naija housemate Erica Nlewedim was disqualified from the game in 2020 over a drunken fit that led to her hurling abuse at fellow housemates, she apologized for her actions and accepted her disqualification in good faith. She had not expected to be embraced by a myriad of fans, who overlooked her hasty actions in the house. Prior to that, she was a fun housemate, the life of the party, and had developed an organic romantic relationship with a fellow housemate that endeared her to millions of viewers across Africa.
"I watched the show and got emotionally attached to Erica, and felt the two initial strikes before the disqualification [were] unfair," Cynthia Adjes, a fan of Nlewedim's and ardent viewer of the show, told OkayAfrica. "So when she got disqualified, I was sad and contributed to the GoFundMe."
The GoFundMe Adjes refers to is a fundraising account that she and many others supported. Disappointed by Big Brother Naija's decision to disqualify Erica, one of her fans, Ehizode Irefo (whose Twitter account is now deactivated), set up a GoFundMe with a target of $100,000 – almost the dollar equivalent of the game's prize money of N30 million. The money was to help her pursue her acting and filmmaking dreams. The GoFundMe netted $66,000.
Today, Nlewedim is one of the biggest celebrities in Nigeria, with over 3 million followers on Instagram and a reality show on MTV Africa. Her fans, who go by the name "Elites for Erica," have become a kind of social club, going on to help others beyond the BBNaija contestant they love so much. The "Elites for Erica" help share work and educational opportunities for fellow staunch fans, and raise money for projects like the construction of a borehole in an under-served area in Lagos.
Being an Elite means supporting the best.
it means being a part of a group of creatives in all forms.
It means having a family that pushes you to grow.
Giving as an elite means supporting a fave that is amazing and also helping those in need. Being an Elite means being a 🌟
— Scorp 🚀 (@ScorpStarr) March 13, 2022
A similar situation occurred with 2019 Big Brother Naija housemate Tacha Akide. Having already been issued two warning strikes, she was disqualified when she got into a scuffle with fellow housemate and eventual winner of the show, Mercy Eke. Her fans, the "Tacha Titans," thought the disqualification was unfair and decided to start a GoFundMe to support her financially. But Akide quickly declined the offer when she learned of it. Her fans still sent money and gifts to her individually. For Akide's birthday in December 2021, her fans decided to send in donations, some from as early as April of that year – that's how committed they are.
Her fans would get hashtags to trend every Wednesday to raise awareness about the upcoming birthday. But the generosity continued even after Akide's special day, and extended beyond her. "Tacha Titans" also began creating hashtags for different purposes.
"For instance, if someone's had a sudden death in their family, they can use the hashtag to announce it and we will send our condolences," Mide, a business analyst based in the U.K., who runs the stan account @hourlytacha and prefers not to use a last name, tells OkayAfrica. "And if we can help in any way, we help. Just something to keep the fanbase together, to let everyone know you are not alone in this. You need someone to talk to or if you need help in any way, you can always use the hashtag. You need a job, you never know who's watching and who will reach out."
She adds, "We had Titans Skills Acquisition in 2020 where one thousand Titans learnt [one] skill or another to help them during the pandemic."
Sharing the love
While the disqualifications of Nlewedim and Akide may have inspired the generosity of their fans, other ex-Big Brother Naija housemates have also experienced such generosity to various degrees with each new season. Because Big Brother Naija in itself is a competitive show, many times rival fan groups, who want to outdo each other, give or donate according to how much they want to see their favorite housemate succeed.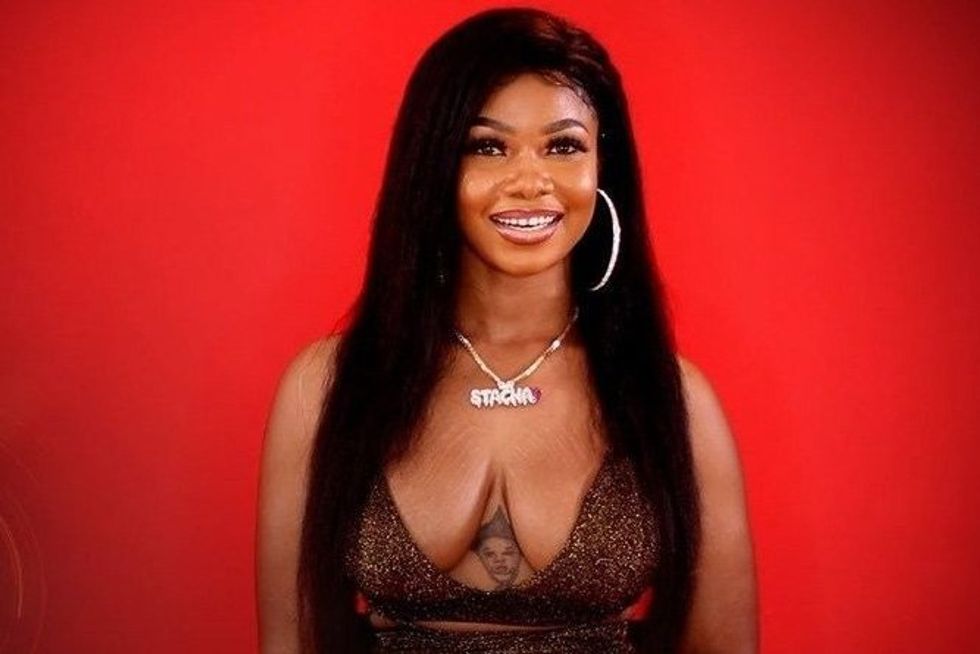 Fans of former 'Big Brother Naija' housemate Tacha Akide have become known for helping others in need of support or encouragement.Photo: DSTV
This rivalry has helped build a community of philanthropy that lives on beyond whatever happens in the house. It's a community that can have a delible impact. Last year ex-Big Brother housemate Rico Swavey was a victim of a ghastly motor accident that left him unconscious. A last-minute fundraiser was announced and the BBNaija community immediately rallied to send funds that would expedite his treatment when a Lagos hospital demanded an N4.2 million deposit before they could treat him. Swavey, unfortunately, died a few days after the accident.

And fans are capable of providing support to even someone who has zero ties to Big Brother itself, as seen in their charitable services to orphanages and educational sponsorships of those from less privileged backgrounds.
Acts of generosity by Big Brother stans do not, in any way, excuse the online harassment or bullying that many dole out. But there are fans of the reality series that show there's another layer to this fandom that may get drowned out by online squabbles and Twitter wars.