News
Fantasma Premiere 'Free Love' Mini-Mix + Share LP Stream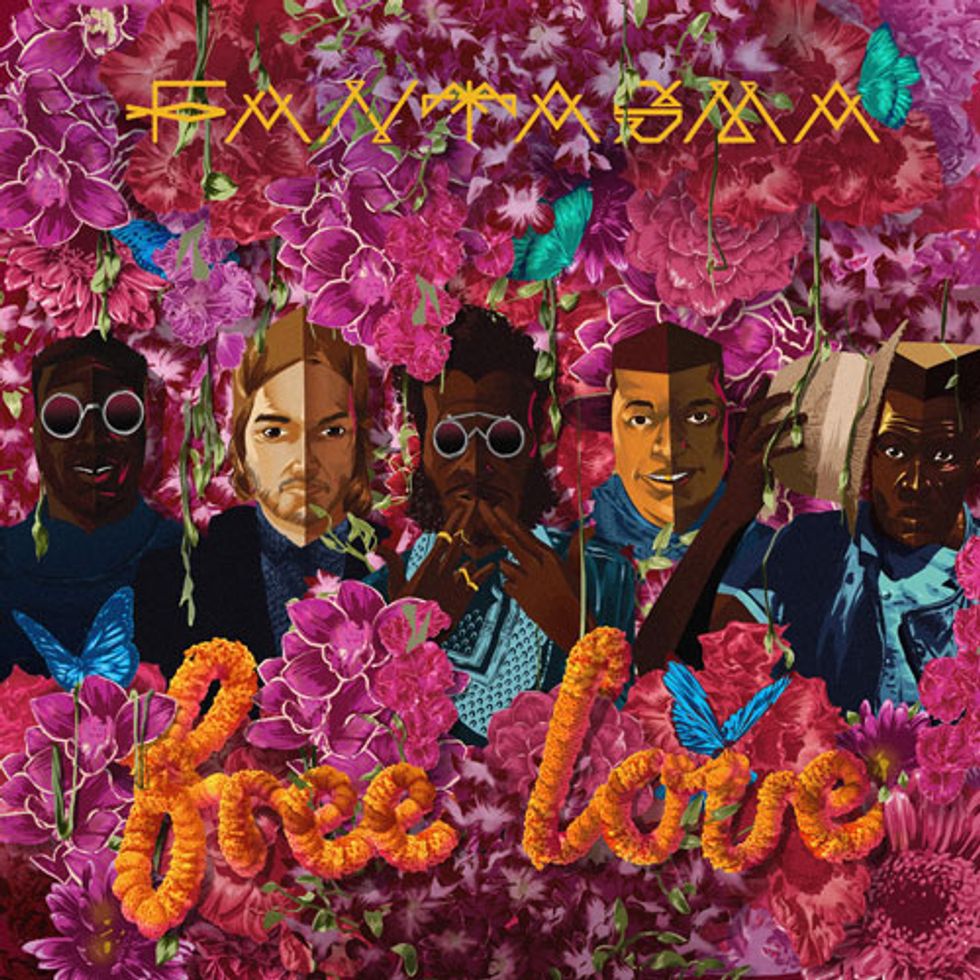 Stream a 30-minute mini-mix preview of South African future sounds group Fantasma's upcoming 'Free Love' LP.
---
Fantasma, the South African outfit comprised of Spoek Mathambo, bacardi house pioneer DJ Spoko, André Geldenhuys, Michael Buchanan and Bhekisenzo Cele, will be dropping their debut album Free Love next month. The 12-track LP, a follow-up to last year's genre-breaking Eye Of The Sun EP, will continue the group's excursion into their 'Guzu' style, a fusion of SA's township house, shangaan electro, and maskandi rhythms with Western hip-hop and electronic sounds.
To mark the upcoming Free Love LP release, Fantasma put together 30-minute album sampler which spans through the call-to-arms opener "Basbizile," the sinister love-and-sunshine "Shangrila ft. Moonchild" (for which the group recently dropped a spectacular cartoon video), and the album version of their indisputable banger "Sefty Belt." Stream Fantasma's Free Love mini-mix, which also features some non-album material, below and download it for free via unlock.fm. In addition, you can now hear Fantasma's debut in its entirety below. Free Love is dropping March 24 on Soundway Records (that's the cover art above).
Free Love Tracklist
1. Basbizile
2. Shangrila
3. Higher
4. Sefty Belt
5. Sophiatown
6. Peaking
7. My Wave
8. Breaker
9. Cat & Mouse
10. Fire & Smoke
11. Damn
12. Umoya
Fantasma Live European Dates:
03/06 - The Arts Club - Glasgow
03/09 - The Lantern (Colston Hall) - Bristol
03/12 - Band On The Wall - Manchester
03/20 – Bataclan for Les Nuits Zébrées/Radio Nova – Paris