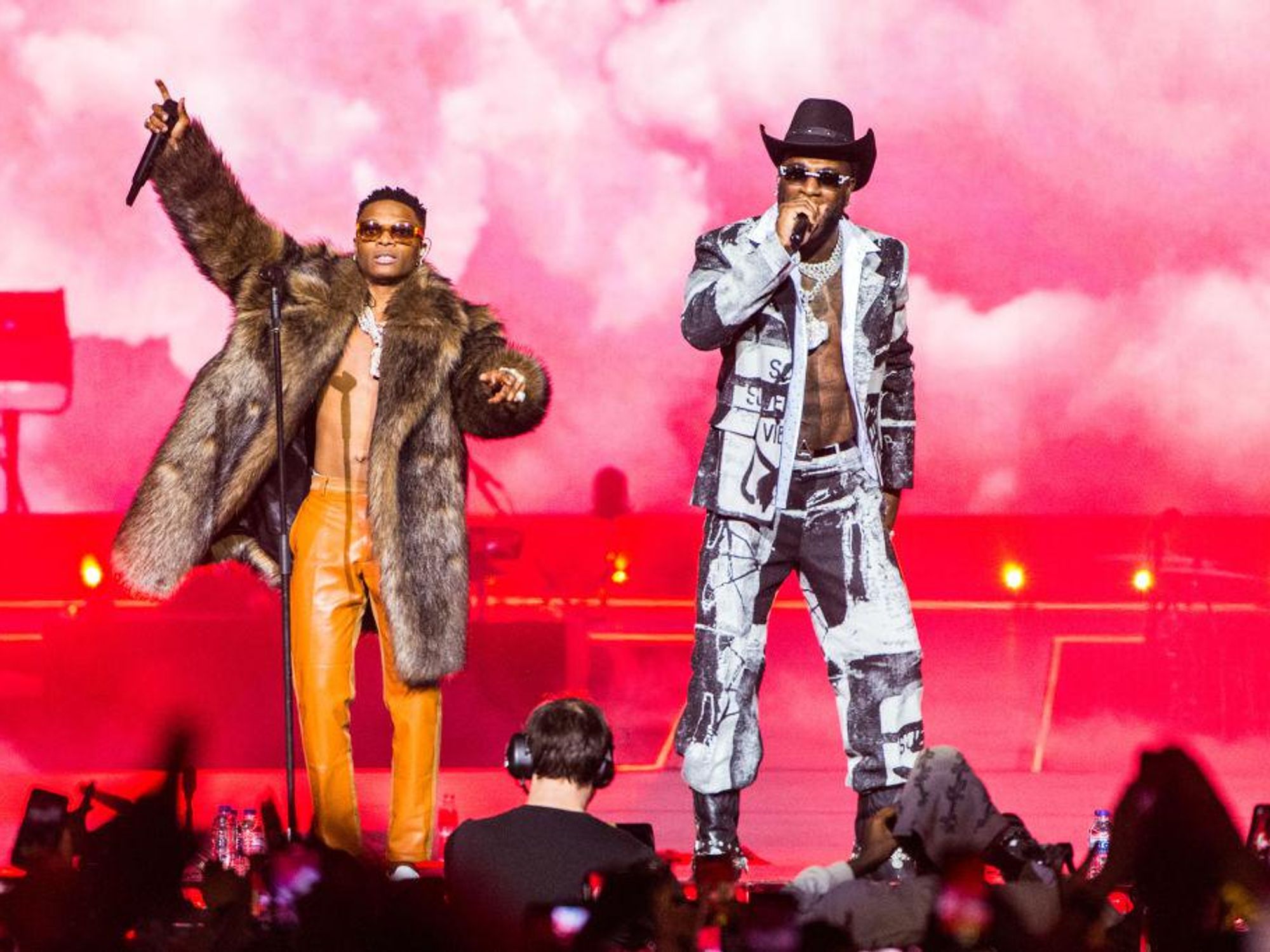 (Photo by Joseph Okpako/WireImage)
The awards continue to center the Western-gaze when it comes to African and "global" music.
It was around 9 pm, Nigerian time when the winners of the 64th annual Grammy music awards for Best Global Music Album and Best Global Music Performance were announced. The competition for both categories was fierce, featuring both established and semi-established artists from across the globe including Femi Kuti, Seun Kuti Angélique Kidjo, Wizkid and Tems who were all nominated in both categories. Queer-Pakistani artist Arooj Aftab went home with Best Global Music Performance while the Beninese legend Angélique Kidjo took home Best Global Music Album, a category which she has won five times now.

When the first category's winner was announced, it felt unspoken that surely, the next winner would be Wizkid. The afrobeats artist has had an incredible past two years. From topping Billboards charts to selling out the O2 arena in minutes—and doing that three times! His single "Essence" featuring rising talent Tems, was 2021's unofficial summer hit and got an extended collaboration from Justin Bieber, a move that boosted the song's rising popularity even further. Without a doubt, Wizkid's work played a vital role in exploding the afrobeats genre on the global music scene, setting the tone for the sound, giving local talent increased international exposure, and setting the stage for a global ecosystem where afrobeats, like reggae, rock and other genres that once sat on the fringe, was adapted as a global genre.
---