Featured
How Nigerian Chef Hilda Baci Set a Guinness World Record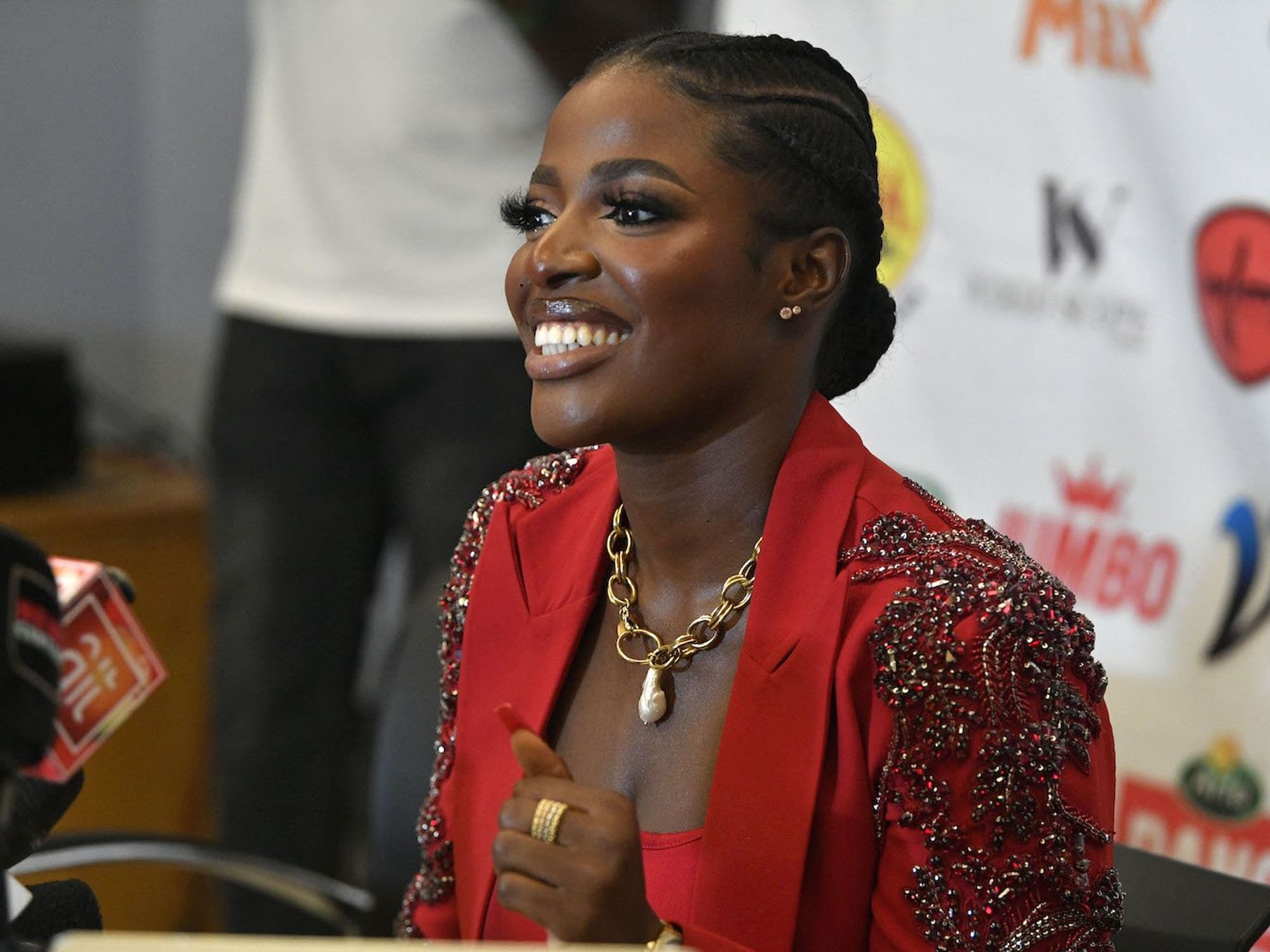 Photo by Pius Utomi Ekpei via Getty Images
Now acclaimed for her record attempt, we spoke to the Nigerian chef Hilda Baci on what it took to prepare, almost giving up, and the sweeping support that saw her to the finish line.
Hilda Baci has had a finger on Nigeria's culinary pulse for years.
She won the inaugural Jollof Face Off contest in 2021, has hosted cooking shows, organized cooking tutorials, and opened My Food by Hilda—the first outlet of her restaurant—in Lagos in 2022.
But last weekend, the 27-year-old chef, whose full name is Hilda Effiong Bassey, embarked on her most ambitious culinary feat yet: to break the Guinness World Record for longest cooking marathon. (Baci had originally set April 28 to kick off the cooking marathon; but it landed a new date on May 11 to allow for more attendees.)
Inside Lekki's Amore Gardens in Lagos, her cooking station was a makeshift enclosed structure the size of a mobile home. With a see-through glass front, there was floor-standing air conditioning to chase out the heat. Beyond that space, tents, canopies, and recreational fixtures such as a snooker table took up space for the public.
India's Lata Tandon held the Guinness World record for the longest cooking time (87 hours and 45 minutes) since 2019, and Baci was determined to break it. A modest crowd descended on Amore Gardens on the first day, and a live stream reached thousands of eyeballs online. After 24 hours, the crowd doubled.
Phones were out recording and live images and videos sent social media ablaze. The hashtag #hildacookathon found massive online support from Nigerians, including those who have never heard of her before. Preparing meal after meal, which was served to the venue attendees, Baci was egged on to smash the record.
By Monday, she had taken over Tandon's record time but she didn't stop. Ninety-six hours in, an afternoon announcement via her Instagram said she was pushing for 100 hours. The gigantic timer with red digits loomed at the venue until she reached her quest. The buzz of victory was infectious. Baci had made over 100 recipes, taking an accumulative hour-long break every 12 hours.
She's already in talks with Guinness World Records, who had reached out via direct messages on social media and emails. "We are currently in the process of uploading the evidence," Baci told OkayAfrica in a virtual interview. "It's taking a bit of time because it's a huge file. We are uploading the entire 100 hours, witness statements, all the cooking methods I used and several others."
It will take five days for Guinness World Records to review the evidence and return with a final decision. In the meantime, Baci hopes to open a bigger restaurant, launch a cookware line, go on food tours to propagate Nigerian cuisine and work with brands and investors.