Indaba Is is a cross-section of the latest greatest compositions from Mzansi's creative improvisational music scene, released by London-based Brownswood Recordings. Featuring 52 musicians in total, the release adds another layer onto a heritage made famous by globally renowned stars—the likes of Hugh Masekela, Miriam Makeba, Sibongile Khumalo, Jonas Gwangwa and more.
Pianist and composer Thandi Ntuli and The Brother Moves On vocalist Siya Mthembu are the project's curators and creative directors and are responsible for what the world is now hearing on wax, in high definition, across platforms.
---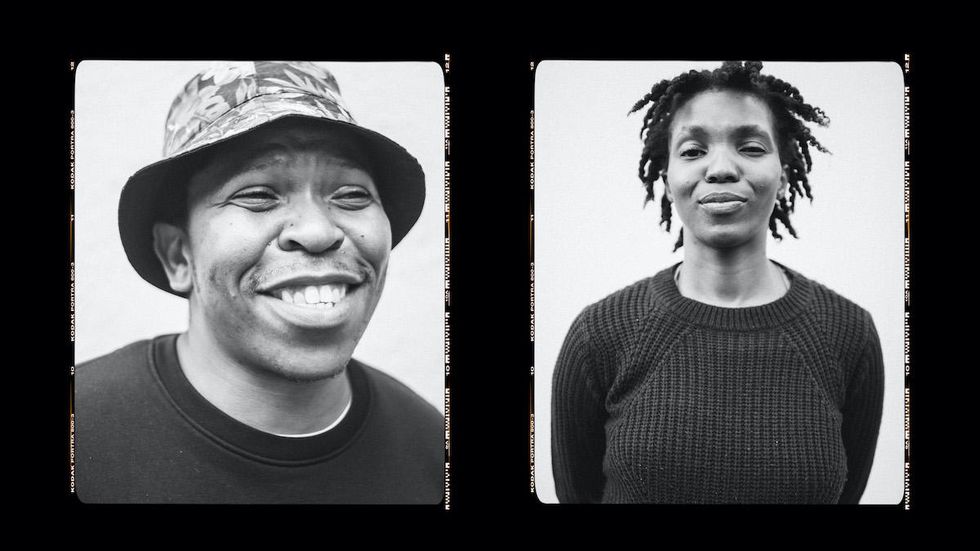 Siya Mthembu and Thandi Ntuli, the creative visionaries behind Indaba IPhoto by Tseliso Monaheng.
The recording sessions occurred over four days; Sibusile Xaba's session was at Ash K's house in Pretoria. This set of images attempts to give a feeling of what it was to witness a seismic occasion in the middle of a lockdown during a global pandemic.

Indaba Is is the beginning of a new way to think about how we, the ones that remain, build new things atop what we were taught to value. It questions what decisions we are taking to avoid missteps of our elders. It's intentional, indigenous love, set to music, spanning eight songs, interpreted by the highest calibre musicians working right now.
Musical gadgets used on the recordings include vocalist Sakhile Moleshe's TC Helicon on the left, as heard on Lwanda Gogwana's "All Ok"; and Andrei van Wyk's Akai MPD32 and assorted fx pedals, as heard on The Wretched's "What Is History".
Photo by Tseliso Monaheng.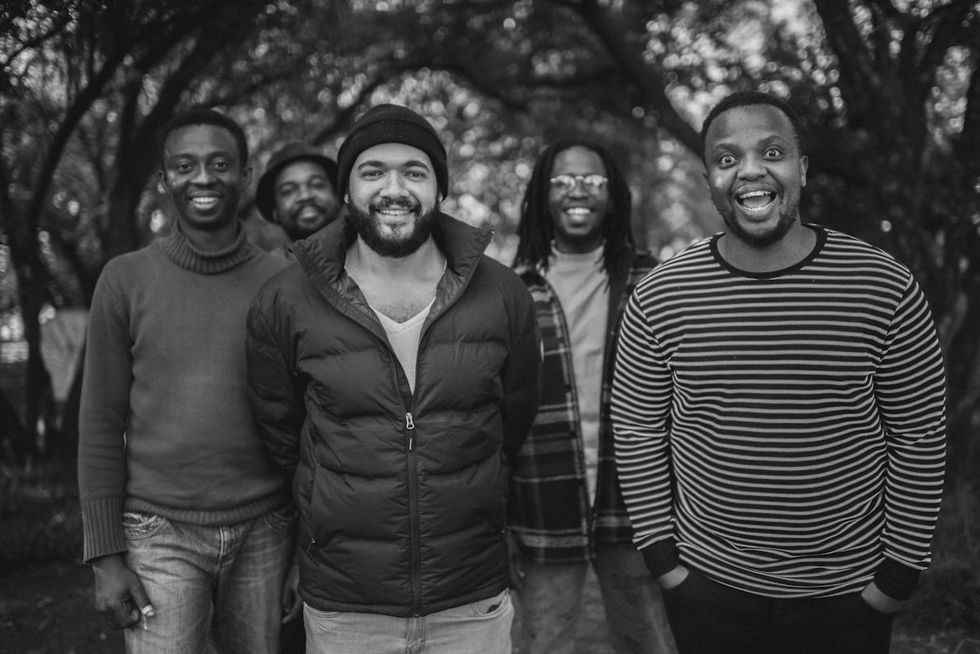 The song is looking at how, if we combine our forces together in unity, we can build the nation the we want to see. It's something that I've been thinking about a lot in my writing process recently [while] working towards my album, Radio Sechaba." — Bokani Dyer
Photo by Tseliso Monaheng.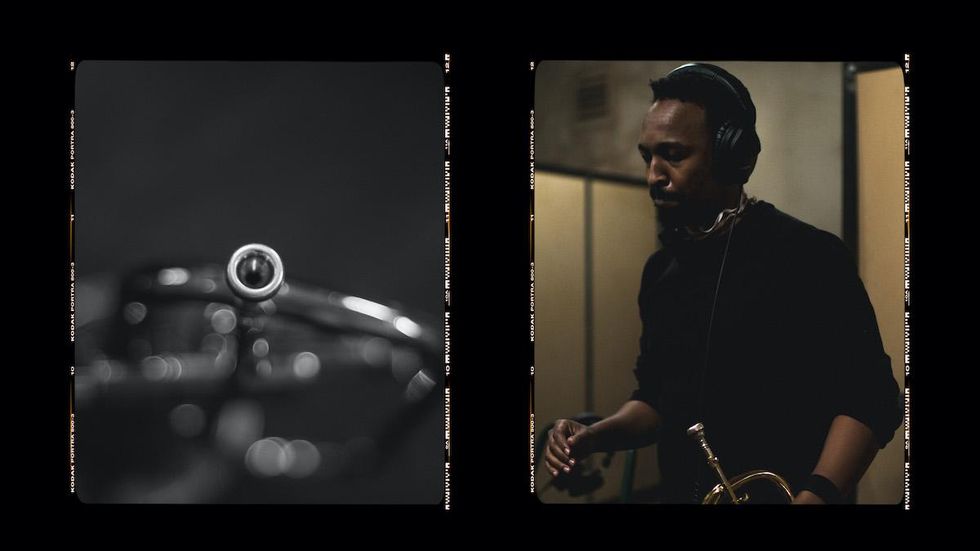 Lwanda Gogwana holds his flugelhorn mid-session. His contribution, "All OK", was co-produced with the pianist and composer Luyanda Madope.
Photo by Tseliso Monaheng.
"Abaphezulu", the Iphupho L'ka Biko and Kinsmen and Siya Mthembu collaboration that book-ends the compilation, happened on the last day of recording.
Photo by Tseliso Monaheng.
The studio engineer Tshepo sets up the microphones in preparation for a recording session.
Photo by Tseliso Monaheng.
Sibusile, Naftali, and Fakazile pose for a portrait at the end of the day they recorded "Umdali" at producer's AshK's studio in Pretoria.
Photo by Tseliso Monaheng.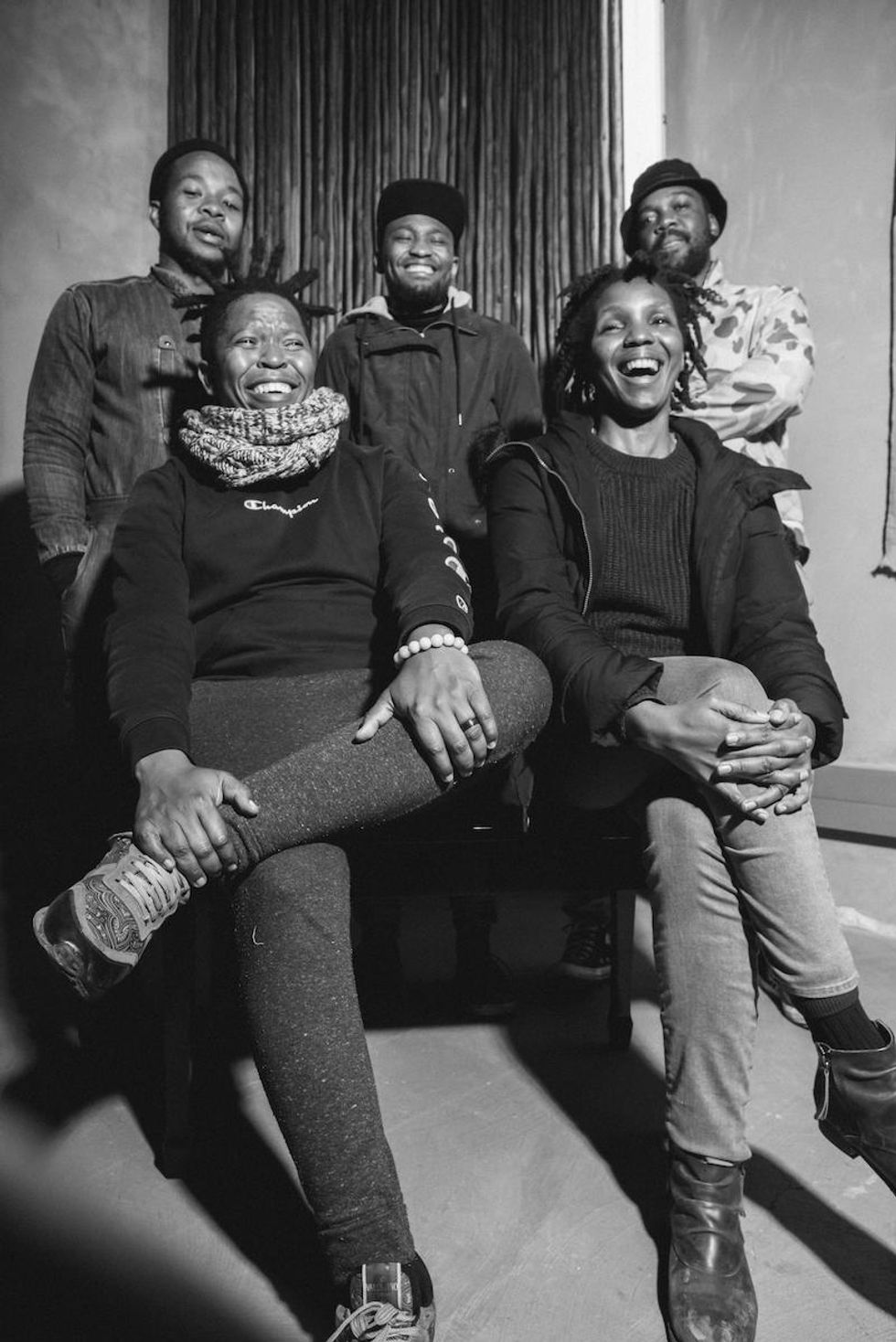 The Brother Moves On had been fans of Thandi's music for some time before they linked up with her. They'd played gigs and hung out at rehearsal rooms a good number of times beforehand. When time came to make music, "Umthandazo", a song that's appeared on two of Thandi's studio albums, was an easy pick.
Photo by Tseliso Monaheng.
The control room at Dyertribe Studios where some of the discussions about song structure, and about what take to keep, took place.
Photo by Tseliso Monaheng.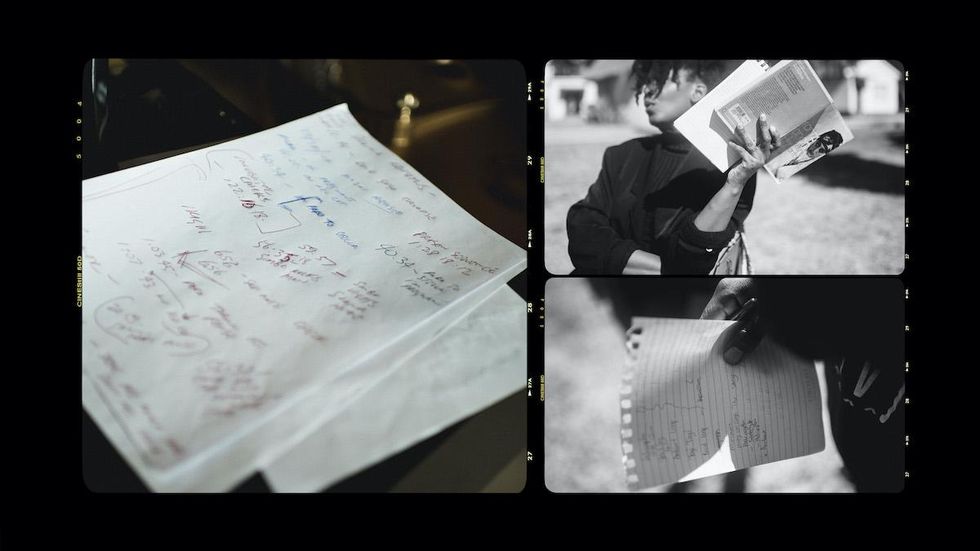 Before recording, members of The Wretched had a session where they dissected the ideas they wanted to convey through their contribution to the compilation.
Photo by Tseliso Monaheng.
The Wretched consists of Andre van Wyk, Gabi Motuba, and Tumi Mogorosi. This is moments before they hit the lab to lace the urgent-sounding "What Is History?".
Photo by Tseliso Monaheng.
Tshepo Mothwa is responsible for recording the bulk of the compilation.
Photo by Tseliso Monaheng.
Stream Indaba Is on Apple Music and Spotify or buy the album on Bandcamp.