News Brief
Kenya's Government Threatens To Ban Those Not Vaxxed By December From Public Settings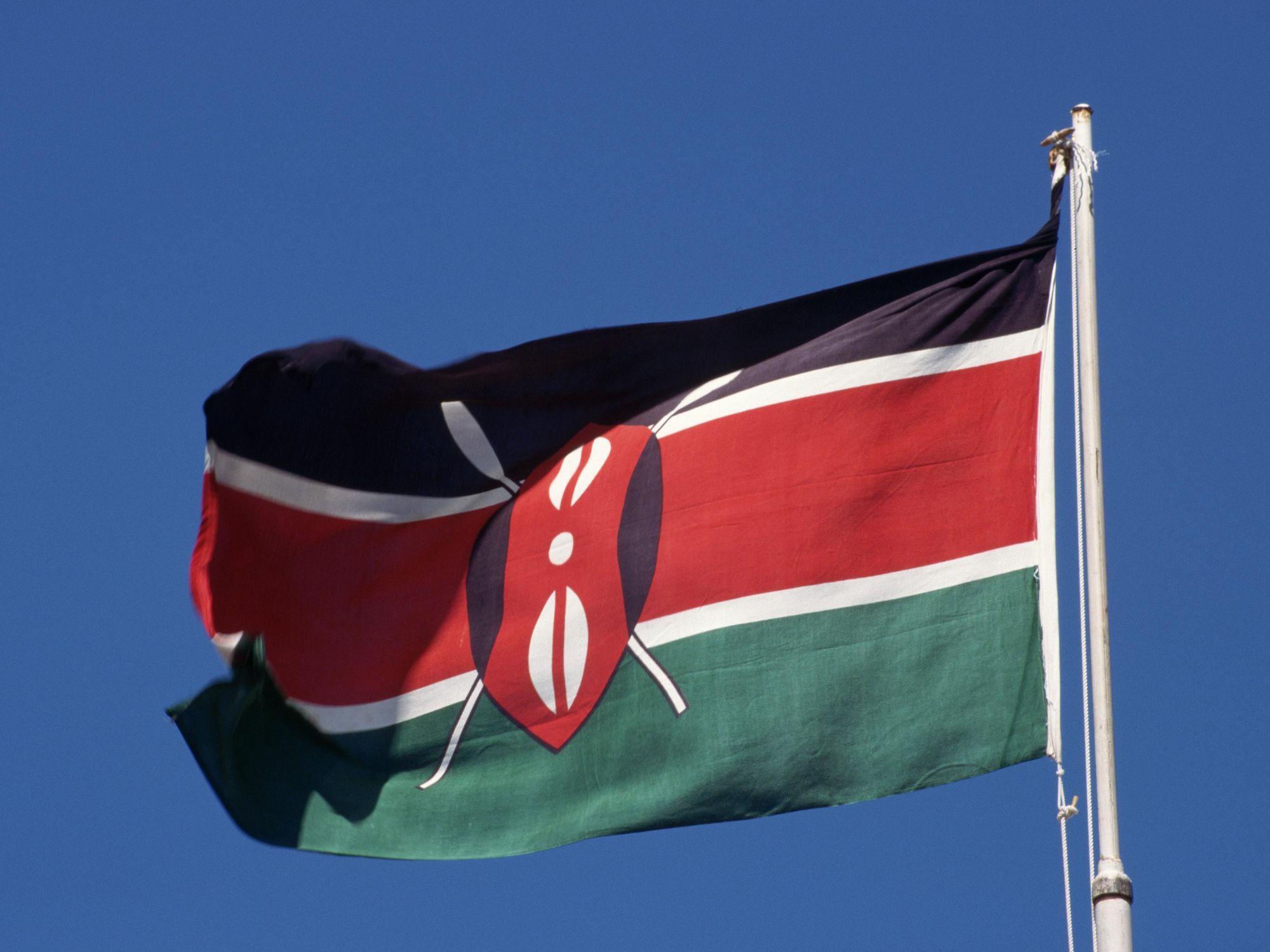 Image from Getty Images
The government's push to increase inoculation by December 21 seems severely ambitious as currently, less than 10% of the population are fully vaccinated.
Kenya's Health Secretary Mutahi Kagwe announced Sunday that those not vaccinated — or able to show proof of vaccination — by December 21 will not be given access to various public and government settings. The list of banned in-person services includes hospitals, prisons, education agencies, bars, restaurants, and hotels. Kagwe and her department are also limiting access to game parks, and businesses that attend to 50 people or more a day. The statement released mentioned that the ministry and county governments would host a "ten-day mass vaccination exercise from November 26th with the aim of administering adequate vaccines to as many people as possible." Kenyan President Uhuru Kenyatta hopes for at least 10 million out of the 53 million-strong population to be vaccinated against COVID-19 before the end of the year — in an attempt to ensure the recovery of East Africa's largest economy.
The vaccine mandate has been praised by some and challenged by others. Only 8.8% (2.4 million) of the East African country are fully vaccinated. The goal is to vaccinate over 20 million Kenyans in three weeks, and only 6.4 million Kenyans have received at least their first shot, as of November 22nd.
Mr. Kagwe noted that Kenyan's have seen a decline in COVID-19 cases over the last two months, and that "the current decline in the number of new infections may be attributed to a build-up of immunity both through natural exposure to the disease, and the ongoing vaccination exercise." Adding, however, that "it's not yet time to celebrate. We know that during the festive periods many of the known measures against the virus, such as social distancing, can easily get overlooked as people make merry."
Kenyans took to social media to express their support, anger, and disbelief in the government's mass inoculation project, many claiming that the recent visit from the US Secretary Anthony Blinken may have influenced the Kenyan government to make haste in getting their citizens vaccinated. Others claim blatant corruption.
EVIDENCE BASED DATA:The number of unvaccinated people succumbing to COVID-19 related complications is alarming in Kenya.Vilio vinaendelea kipole.Don't ever assume that COVID-19 is not ravaging families. Take the jab, be on safe side, don't wait to be a SAD UNVACCINATED STATISTICS

— Bogonko (@Bogonko) 1636946040
True that @daktari1. Despite the surge in new cases in Europe, fatalities & hospitalizations have been the opposite - very low due to high vaccination rate. Most of those dying are the unvaccinated. Kenya, Africa & LMIC need to use the respite to push vaccination of more peoplehttps://twitter.com/daktari1/status/1461941197086277633\u00a0\u2026

— Dr Ahmed Kalebi (@Dr Ahmed Kalebi) 1637389247
Less than 10% of the population (6.4 million) currently vaccinated against covid.\n\nThe remaining 20 million who are eligible have just one month to get fully vaccinated or they\u2019ll be barred from bars/restaurants/public transport.\n\nThere\u2019s ambitious, and there\u2019s Kenya ambitious.pic.twitter.com/yUPgNwgJ7N

— ian bremmer (@ian bremmer) 1637608860
Kenya has leadership. They will deny government services to the unvaccinated. It\u2019s good to see some common sense approach to a public health emergency. I think insurance companies should exclude any Covid related expenses for the unvaccinated as well. Where do you stand?

— ChevalierSinNombre (@ChevalierSinNombre) 1637589440
Funny how there seemed no urgency of vaccine mandates in Kenya until the US Secretary of State paid them a visit just last week. Anyways, it might just be coincidence https://www.bbc.com/news/world-africa-59367726\u00a0\u2026

— Khainza\ud83d\udc95 (@Khainza\ud83d\udc95) 1637596819