"Never knew, 2022, ngizobe ngisathel' induku," veteran South African lyricist and musician K.O raps on "THE CALLING", from his newly released fourth studio album SR3 (Skhanda Republic 3). While it's a simple line for an MC with revered penmanship like him, the bar is packed and provides a sneak peek into the rapper's current state of mind. With more than 16 years in the game, the artist born Ntokozo Mdluli has been through and seen it all.

"Really made it back, when these niggas thought it was over. Heart of a soldier, nobody can hold us. Asisenabangani kule game cause a lot of them bogus," he expresses in the first verse of the song.
---
16 years at the top
K.O's staying power and lyrical prowess have been something to marvel at, even after all these years of being active in the rap game. Since bursting onto the scene as a member of the trio Teargas in 2006, K.O has been consistently spitting at the highest level.
The rapper remains peerless when you consider or try to pit him against the other MCs from his initial era. His wit, sharp lyricism, rich vocab and command of the languages he raps in, and braggadocio bars continuously prove that he is a generational talent. His influence on South African hip-hop has been prolific and impactful over the years.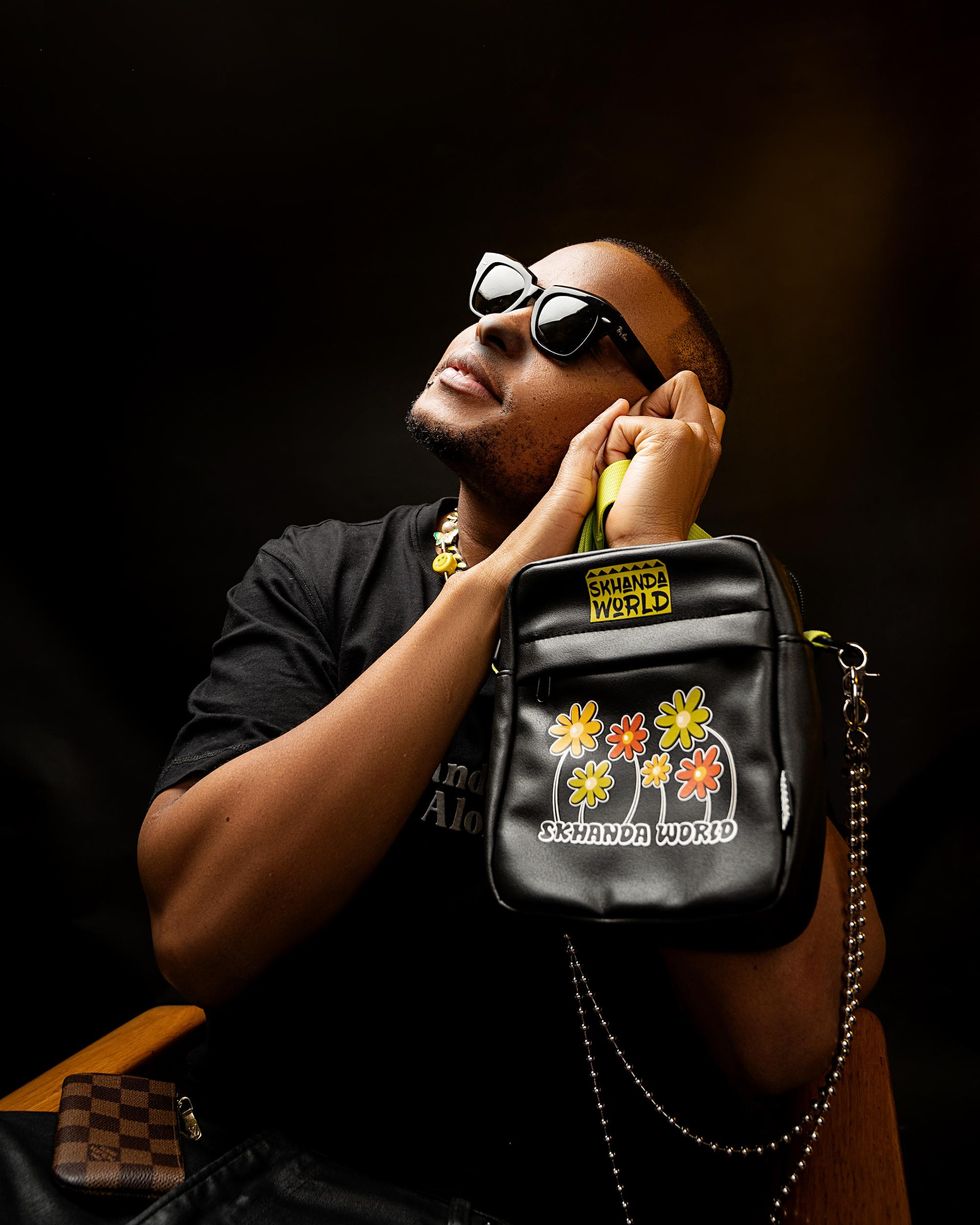 K.O
Image courtesy of the artist.
Mending relationships & accepting the fate of others
K.O, like most humans, has had fallouts with associates/affiliates and has gone separate ways with some people along the way. These mishaps have been well documented. During the Cashtime Fam era, AB Crazy left the crew to go sign with Kalawa Jazzmee. When they started Cashtime Life, Smashis (now known as Zingah) was sidelined and former Teargas member Ntukza decided not to be part of the new collective. After having numerous successes as a label, the cracks within the Cashtime Life stable started to show, and one-by-one members of Moozlie, KiD X, and Maggz left, and K.O was sometimes blamed for their departure and the demise of the label.
Of all of these break-ups, one that hurt rap fans the most was the dispute with Lunatik, the beatsmith behind the production of K.O's era-defining solo debut, Skhanda Republic, and who by default, helped to pioneer the township culture and kwaito-embedded Skhanda rap sound. SR3,the third installment of the famed album series, marks the creative reunion of the pair on a complete body of work as Lunatik was not involved in K.O's last two albums, PTY UnLTD (2019) and SR2 (2017). The talented producer makes a glorious return here, working on eight out of the twelve tracks on SR3.
"We're back together as Batman and Robin and [we] created this beautiful masterpiece that I think is actually also just like the first album, it will actually stand the test of time," the rapper told Apple Music of his relationship with Lunatik. Another producer that resurfaces on the album is the Zimbabwean-born Brian Soko, who produced K.O's official solo debut single, 2013's "Mission Statement."
On the track "THE LIGHT", K.O expresses his feelings about his relationship with former bandmate Ntukza for the first time on wax. "Ntliziyo yam', nanamanje is still bleeding, ngoba mina noNtukza just ended up beefing for no reason. He was a brother that I needed, iTeargas namanje would be the hottest every season." Immediately after these lines, K.O continues to rap about how he is "moving to better things and letting bygones be bygones." K.O's fallout with Ntukza has always been a sensitive subject as he is still very close and works with Ma-E, who is Ntukza's biological brother. In the video for K.O's, AKA-assisted 2018 song "Fire Emoji," the entire Teargas trio makes a cameo, which made supporters believe they were making a comeback.
Throughout all his turmoil and accusations by naysayers on social media or podcasts, K.O barely comes out to defend or vindicate himself. Even when he raps about it in songs, he would rather choose to be cryptic and not be direct. On the album closer "STAPURA" though, K.O spares a few lines to cleverly address controversial former music executive Nhlamulo "Nota" Baloyi, rapping "niggas really be all in these tweets, and they talking greasy. Akusiz' uzibiza nge-authority libele uchoma ngo-not(a), akekho okucel' i-opinion".
Tried and tested formulas
In many ways, SR3, much like SR2, tries to replicate the energy of the first Skhanda Republic. On the album opener, "EMPIRE - INTRO," K.O takes time to let other rappers know that they have yet to match his magnum opus of a debut. "Dlulile iminyaka nikhipha namanje anakafiki kuSkhanda Republic. We-Tsholo batshele eSony andizi until they run up the budget."
"I am just back on my old ish. I'm back in my bag," the rapper expresses in a press release shared by his label ahead of the album. "We are almost close to the 10-year anniversary of Skhanda Republic 1, I felt like that album was so monumental in terms of how it was put together the sound and the energy. Years later I don't think we have seen anything close to it, so it can only take the capacity of the person that created Skhanda Republic 1 to bring the same energy back."
The second track "MOSHITO" opens up with a hallowed shouting of "fuseg" before the beat drops. The hardness and bounce of the song sound like that of "Son of a Gun," even the lyrical content, cadence, and delivery are daringly similar.
In the press statement mentioned earlier, even K.O admits that the album is not too far off from his monumental debut LP. "Not the same songs," he expresses, "but the kasi mentality, the rawness and speaking uninhibitedly on certain social matters and current affairs that is the headspace."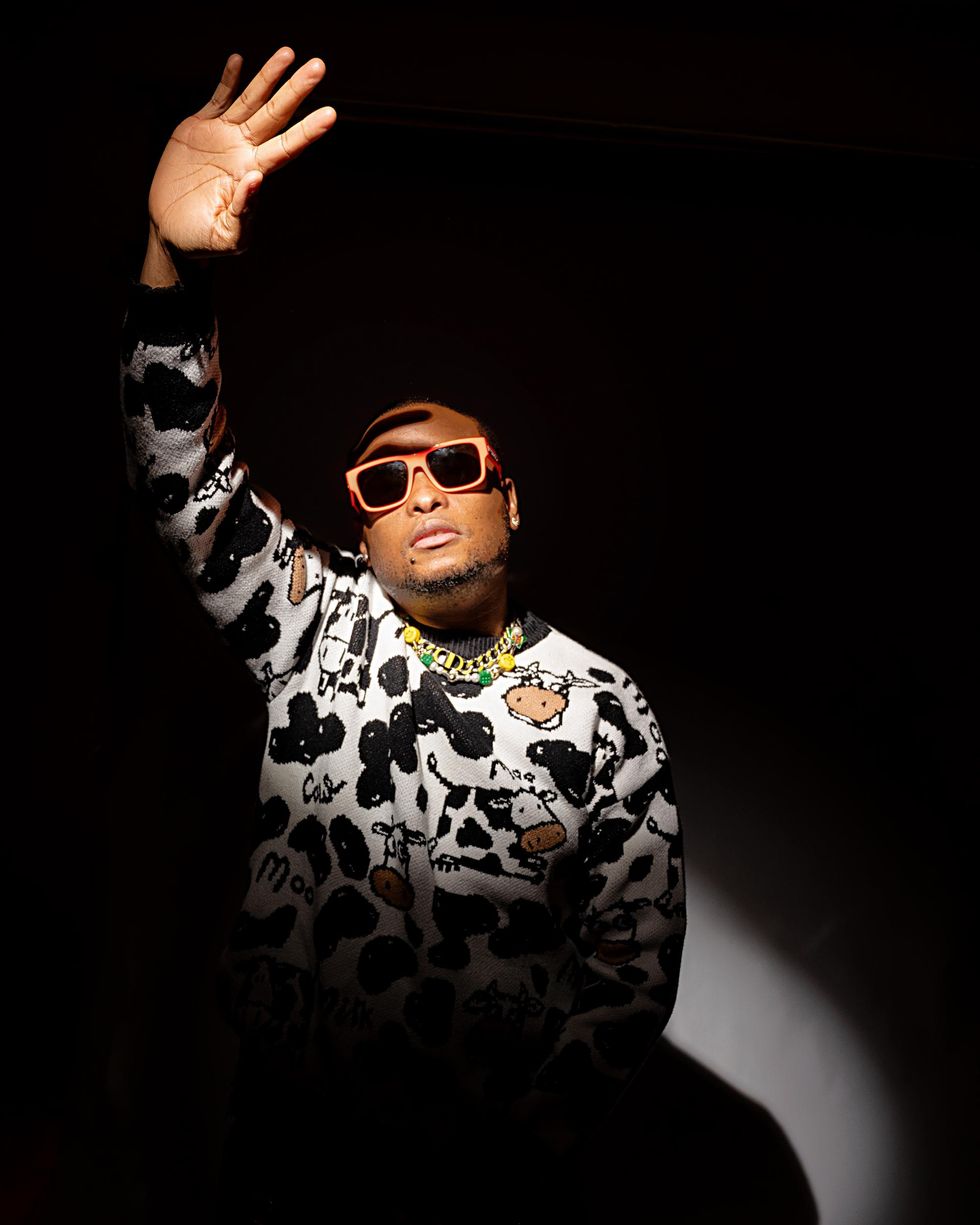 K.O
Image courtesy of the artist.
To kickstart his album rollouts and as a lead-up to his albums, K.O releases rap-centric, no-hook freestyles. SR1 had "No Fear," and he brought this back on SR3 with "SKHANDAVILLE." Another ever-present track series within the Skhanda Republic trilogy is "Mission Statement." The track series usually sees K.O map out his plans and flex his rap muscle, allowing him to talk his shit, and use them as an outlet to reflect on past experiences. Speaking about "MS3" to Apple he shared, "this is the pillar of the album in terms of just the lyricism, attitude, energy and just me staking my claim in the game and who I am." The lyricist has also managed to keep the theme of these consistent, on the OG "Mission Statement," he raps "yini ngathi la eJozi kusind' ohamba nedlozi". At the same time, on SR3 he says "it's a whole lot of hating in disguise la eGoli man."
In the midst of the rawness and hardness of SR1 sits the gangster romantic ballad "Skhanda Love" with Nandi Madida (née Mngoma). The song even received a sequel on SR2 with "Say U Will"—which won a SAMA for best collaboration in 2020. K.O continues on this theme but opts for a Msaki assist instead on "OWAMI." "I don't want to be cliché, but this is the 'Skhanda Love' of SR3," he's mentioned.
Since the Teargas days, R&B hooks and borrowing from the soundscapes of pop music have always been part of K.O's artistic DNA. Think back to "Take You Out", "Mhlobo Wami", and "Wake Up" from their last album as a group. Naturally, this trickled down to his solo projects: SR2 had the Afropop-tinged, Runtown-assisted "Call Me" and Wizkid was featured on PTY UnLTD's closer, "Ghetto Boyz". SR3's lead single, "SETE" is heavily influenced by Afrobeats and is co-produced by Nigerian artist Calliemajik Beats. On the album liner notes, K.O reveals he initially wanted Afro-dancehall star Ruger on the song. After the Nigerian pop star's hesitance to jump on the instrumental, the Skhanda Gawd then decided to get amapiano wunderkind Young Stunna and rapper/singer Blxckie on it. From the moment it was dropped "SETE" instantly became a chart-topper, both on radio and DSPs. Naturally, the song went platinum, and the music video amassed more than 6 million views within the first month of release. Of the track, K.O says, "my vision was to create this as a musical timestamp for 2022 and beyond."
Keeping up with the times
In the last parts of the album, the skilled MC's delivery is on par with how melodic rappers glide on the beat nowadays. He channeled his inner Zingah on "PIANO" with a slick, new school cadence and flow. From KiD X and Smashis to Loki and Roii, Skhanda Gawd is always grooming and is involved in the careers of the next generation of rappers. By virtue of that, he is always surrounded by a young rapper or two, perhaps to keep him on his toes.
Another discipline of K.O's work within the music that is less spoken about is his A&R skills and ability to bring the best out of the artists he works with. Apart from Sarkodie, Sjava, and Msaki, the other artists featured on the album are contemporary, and out of the box. Amapiano stars Zuma and Pabi Cooper make a guest appearance on "FEZEKA," and the latter delivers her most impressive vocal performance yet. K.O could have easily filled the LP with the mid-tempo, kwaito-inspired, and log drum-sprinkled sound which some of his songs preluding SR3 like 2021's "K:Hova," and 2022's "EMOYENI" showcased, but instead, he dug deep on his versatility bag and explored a variety of sounds.
As a musician and a record label executive has had a turbulent journey in the music industry. But despite all the shortfalls and adversities, he's had over his 16-year-plus career, K.O always rises above and still stands strong today. K.O is South African hip-hop royalty and with SR3 he cements this legacy.