One thing you need to give to K.O is that he's never released the same project more than once. His three albums—2014's Skhanda Republic, 2018's SR2 and the recently released PTY UnLTD—all sound distinctly different.
"I've made so many gritty super street records over the years," recalls K.O in an interview with OkayAfrica at the Sony Music Entertainment South Africa offices in Joburg. "So, with this one I wanted the feeling, and just the album to sonically sound different from anything that I had done before."
---
PTY UnLTD is a cocktail of genres and influences ranging from, of course, hip-hop to R&B, pop and even amapiano. "This time around, I wanted to explore a different avenue," says K.O. "Normally, when I work on albums, it's either I sit with just one producer, or maybe two max throughout the entire project. With the plan that I had for this album, I knew it needed multiple hands in the pot. So, when you listen to it, it's only like two tracks that were solely done by one producer."
Contributors behind the boards on PTY UnLTD include Gemini Major, Space Club Music and Hylton Brooker, among other names, some of whom aren't necessarily hip-hop producers. For instance, Brooker, who produced the album's lead single "Supa Dupa" is a pop producer. "He understands the top 40 sound," says K.O. "The beat that he had made for 'Supa Dupa,' I took it to Gemini, and he just gave it a more well-rounded hip-hop feel in terms of the drums, and the 808s and the hi-hats."
K.O - Citi Boi/4AMwww.youtube.com
The song "4AM" sees K.O tap into the zeitgeist as he croons over an amapiano instrumental that samples kwaito legend Spikiri's "Money Talks." The backstory for "4AM" points towards K.O's willingness to break boundaries and explore unchartered territories sonically. He was listening to golden oldies on Apple Music this other day when "Money Talks" came on. "I'm sitting there like, 'hold up, what could I possibly do to this shit?'" he recalls. "When I heard that joint, I'm like, 'put yourself in Drake's shoes, what would Drake do on this record? Or a record like this?'"

K.O says he looks up to Drake and Jay-Z for their ability to shapeshift and reinvent their style and sound in different eras. A feat K.O has achieved—in the early 2000s, then still known as Koleps, the rapper and producer was a third of the group Teargas. Cashtime Life, a label he co-founded with Teargas member Ma-E, became a lifestyle in the early 2010s developing young rappers like Smashis (now Zingah), Kid X and AB Crazy into fully-fledged artists. In 2014, the release of K.O's debut album Skhanda Republic kicked off his domination as a solo artist.
With Skhanda Republic, which is a South African hip-hop classic, K.O started a new movement. Skhanda, a subgenre he created which is a mixture of kwaito and hip-hop, would define the 2014-2015 era that many still consider the peak for SA hip-hop. The album's mega single "Caracara" is one of the biggest hip-hop songs to ever come out of South Africa. Recently, when we asked several voices in hip-hop what they consider the best SA hip-hop songs of the decade, a majority pointed out the Lunatik-produced and KiD X-assisted single.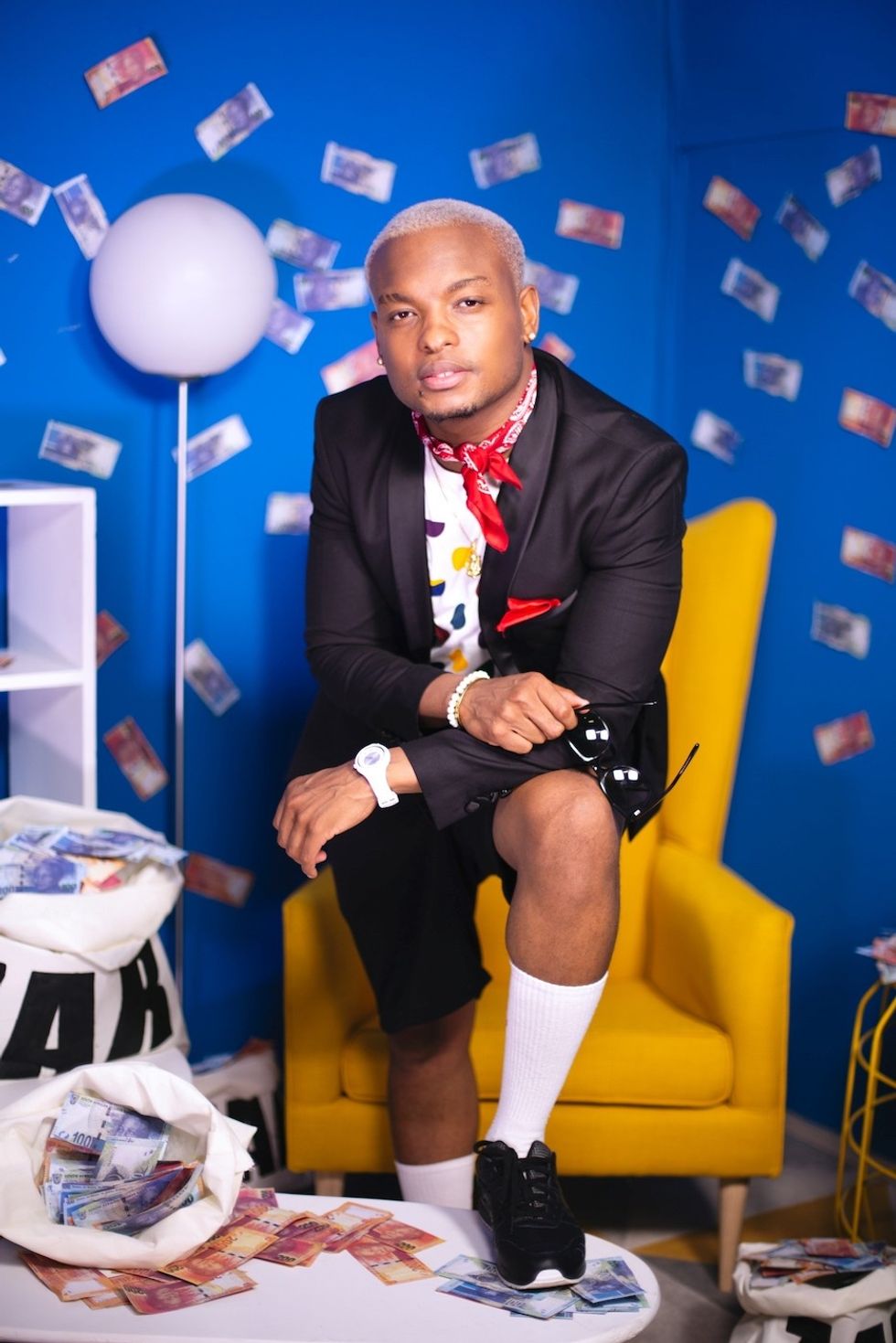 K.O. Image supplied.
It's an era some industry insiders feel needs to be brought back. K.O, however, isn't for that notion. "As creatives, sometimes we get caught up in trying to replicate what we did in the past," he says, "I look at music almost like a photo album. If I take a shot of you in 2014, and then five years later I want to take the shot, fact of the matter is you don't look the same, naturally." He adds, "I need to now, when I take the same shot five years later, or even a year later, I need to capture that moment, i.e. you in 2019."

When Cashtime Life collapsed in 2017, it looked like K.O would hang up his suit as label head. But, three years later, Mr Cashtime is ready to develop new artists again. "Possibly the first single that I'm going to drop top of the year is going to be 'Better Choices,'" he says, "and that is strategically because I want to launch Loki, the homie that's featured on the record. I want to launch him through that, and then maybe a year later you're going to hear his own single, and then that's when we are going to officially announce the launch of the new label, which is Skhanda World."
K.O - Supa Dupawww.youtube.com
It comes naturally for K.O to unearth and nurture new talent. "I am an actual fucking fan of the culture," he says. "Even when the tide is low on my end, I'm sitting there, and I'm looking at, 'okay cool, oh, Speedsta has got this record called Mayo right now, and it's got these new dudes on it, and they fucking it up, I like that.'"
"So I'm learning," he continues, "I'm absorbing that energy, and I'm learning from what Emtee was doing at the time, I'm learning from A-Reece, or whoever else. And I take all that shit, and I say, all right cool, but this is K.O, meaning a K.O who is mindful of what's going on right now, how would he interpret it in this fashion?"
Going into the new year, the rapper is optimistic his album will only get bigger as he releases more singles. "When we look back at this time next year," he says, "this album is probably going to be earmarked as probably the best to come out not just in 2019, but in a hot minute in the game."
Stream K.O's PTY UnLTD below.