South African rapper Manu WorldStarsurprised his fans when he released a crossover pop/afrobeats song "Nalingi" about two months ago. The single has gone on to be one of the biggest songs in South Africa this year, topping charts on stations such as Metro FM, 5FM, YFM and Gagasi FM, among others. "Nalingi" is also on heavy rotation in stations outside the country, like Nigeria's The Beat FM, Botswana's Yarona FM and BBC Radio 1 Xtra.
---
"Nalingi" is addictive. It's oxymoronic in that it tells you to both chill and dance. It's the way Manu's vocals sit atop that bass guitar and those cloudy pads that make it pop excellence. And of course the lovey-dovey lyrics, which the artist says are about a real-life person.
The highly anticipated video for "Nalingi," which is directed byKuda Jemba, dropped online yesterday after doing some rounds on Trace TV. The video is as light-hearted as the song, showcasing beautiful people of all shades.
"I wanted to show that "Nalingi" is a major vibe and can be enjoyed in almost every situation," says the director. "Alone, salon, playing dice with the gents, the club, at home with your significant other, in the shower... It's the type of song I wanted to show people of different ethnicities, vibing out, having fun, like one big family."
In between scenes during the filming of the video, we managed to pull Manu to the side, and he shared how the song came about, how he feels about the success of his breakout single, what he's currently working on and more.
How do you feel about the success of "Nalingi" so far?
I'm partially satisfied. I know that it's doing the job—it's been to places that I've never been before, but I feel like it can still go further. So, I feel satisfied for the moment. I feel like we have exceeded our expectations, and for that very reason, I want it to further exceed them. So, even with the video, I want it to exceed my expectations, when it drops, I want people to show me mad love and exceed my expectations. So, I'm content, but not for long.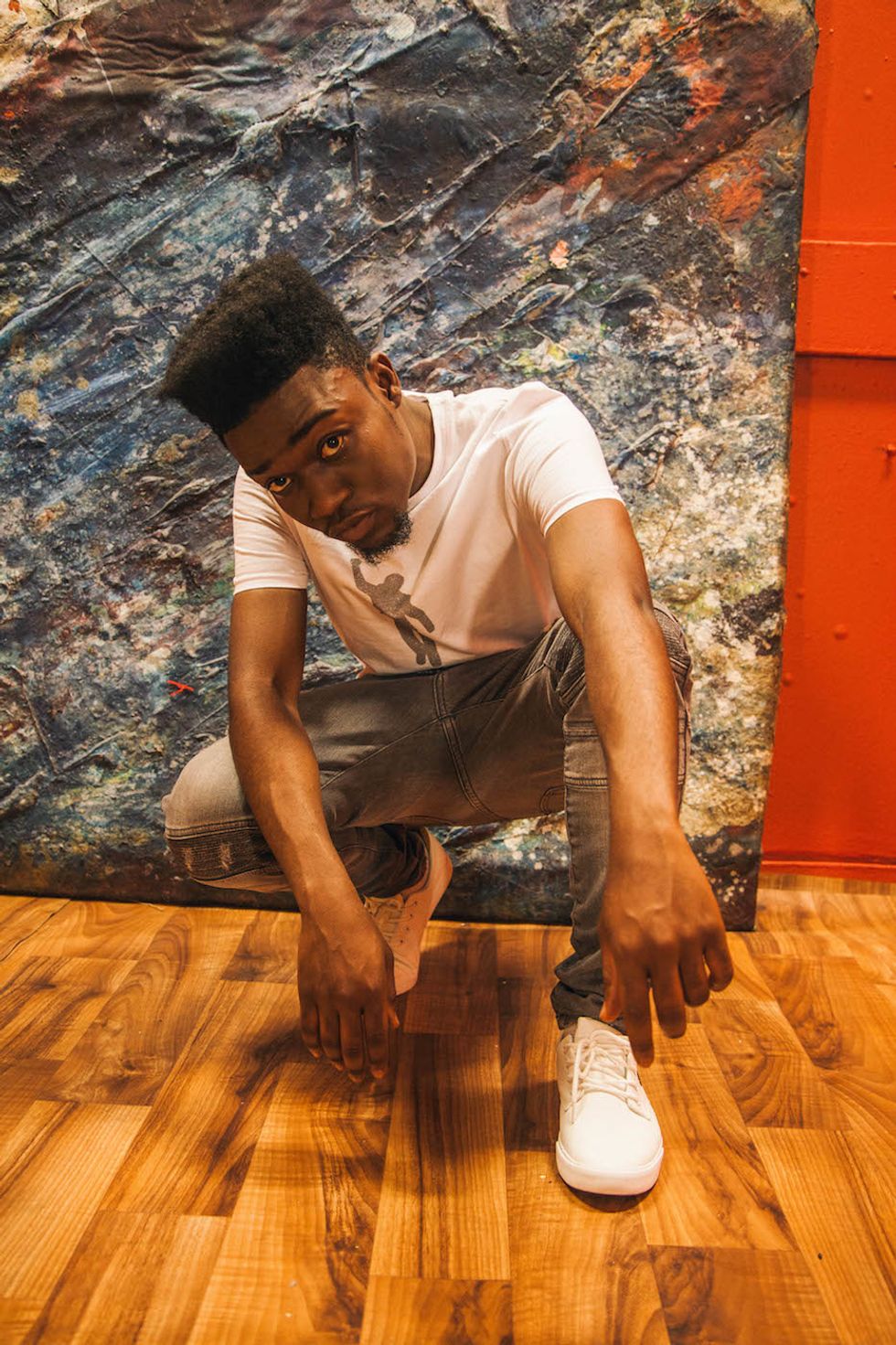 Photo by Sabelo Mkhabela.
After finishing this song, did you know it would be this big? Because as an artist, you record a lot of songs, and I imagine you always hope they get big.

As soon as I did the hook… You know, I heard the beat and I was like… We sat on there, and for 20 minutes we were just listening to the beat, coming up with melodies and stuff. Whoever came up with the melody that sticks, we were gonna go with it. And I came up with "Nalingi, yo mama," and everyone was like, 'that's it, that's the banger. This is gonna be a total life changing moment for you.' So I knew from when we got the hook that this is gonna change things for me.
Why did you decide to sing instead of rapping?
First of all, I started making music as a singer. I was 14 years old, I was singing and making R&B. Until I got older, and my engineer was like, 'okay bro, your voice is getting deep, you need to get into rap.' It was natural for me, because I was in the culture already; I dressed and talked like rappers. So I went into the rap thing and got too comfortable with it. I just had an epiphany; I thought what if I just decide to switch things up? The fans, my day-one fans, they know that I sing, so it's not a surprise to them. But I was like let me switch it up and change the Manu WorldStar narrative out here; bring out a fresh thing. I wanted to record a song I knew none of these rappers can. So yeah, when it comes to the bars, I can compete with you, but when it comes to this, you can't compete with me. So I found something where I can live, and people can use this sound now to blow up. That's what I'm trying to do, I'm trying to pave a way.
Would you also say the beat made you take that route?
This song was a mistake in a way. We were in studio and we were recording another song, a hard rap song, but the song wasn't working out. It was cool, but I wanted to make a great song. The producers I was working with—Noble Productions, they work for Universal Music—they are in an out of the country. I wanted to make a song that I know that after this session, it's fine, I don't need to be in this situation for another two months, I know we have our smash. So, I decided to cut that [rap] song [I was recording]. We cut it and decided to take a breather. I was on my phone on the couch, and he was just playing beats, I wasn't really paying attention. I heard *hums melody*, and he skipped it. I was like, play it back. I was like, delete whatever we just recorded right now, I don't ever wanna hear it. We are working on this now. So we started working on this. I don't know… maybe God knew we were gonna have a shitty session, and I was gonna listen to a beat… I don't know, man, it was just one of those things that it was meant to be. I wasn't thinking of making this sort of record.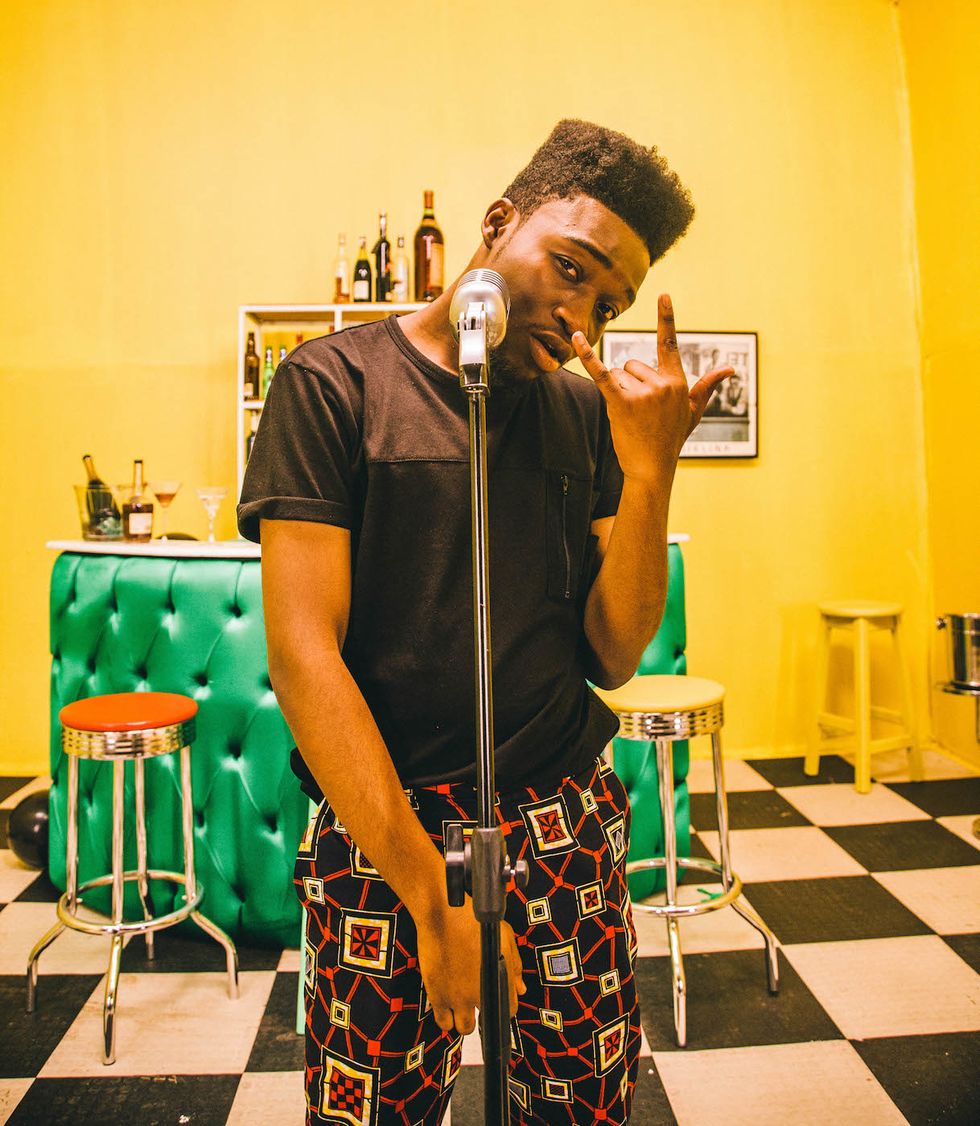 Photo by Sabelo Mkhabela.
Was the "Nalingi" concept at the back of your head or did just come to you at that moment?
I think it was at the back of my head, because I'm speaking about a real girl. That beat just sort of activated that side of me. Everything I say on that song is 100% real, so it wasn't even hard for me to write that song. For the first 15 minutes, I was trying to stay away from the love angle. I wanted to see if I could make a song using this beat that doesn't refer to that, and I was like, you forcing it, that means you disturbing the process. If you feel like this is what you should be talking about, talk about it. So I did the hook, and I thought this is gonna be relatable to both an 8-year-old and an 80-year-old. I won't lie, man, for a moment, I thought, is this too much of a change? I was like, man, fuck that, this is music, Drake changed for us, you can sing and rap, as long as the music is good. And that's what I'm striving towards, man; good music.
Are you working towards a bigger project?
Yeah. Right now, I'm working on an album. I would say it's 60% done.
Is it mostly this type of stuff?
It's both this and some rapping. The tough decision I have to make is striking a balance, but that's a nice life problem. People got worse problems than trying to pick songs. I got a lot of great songs. So I've been working on the album for about a year now. I think I will drop it sometime next year. But I got more singles—fire singles—to drop first. I have a nice pool of features that I won't tell y'all about right now because we are still talking "Nalingi."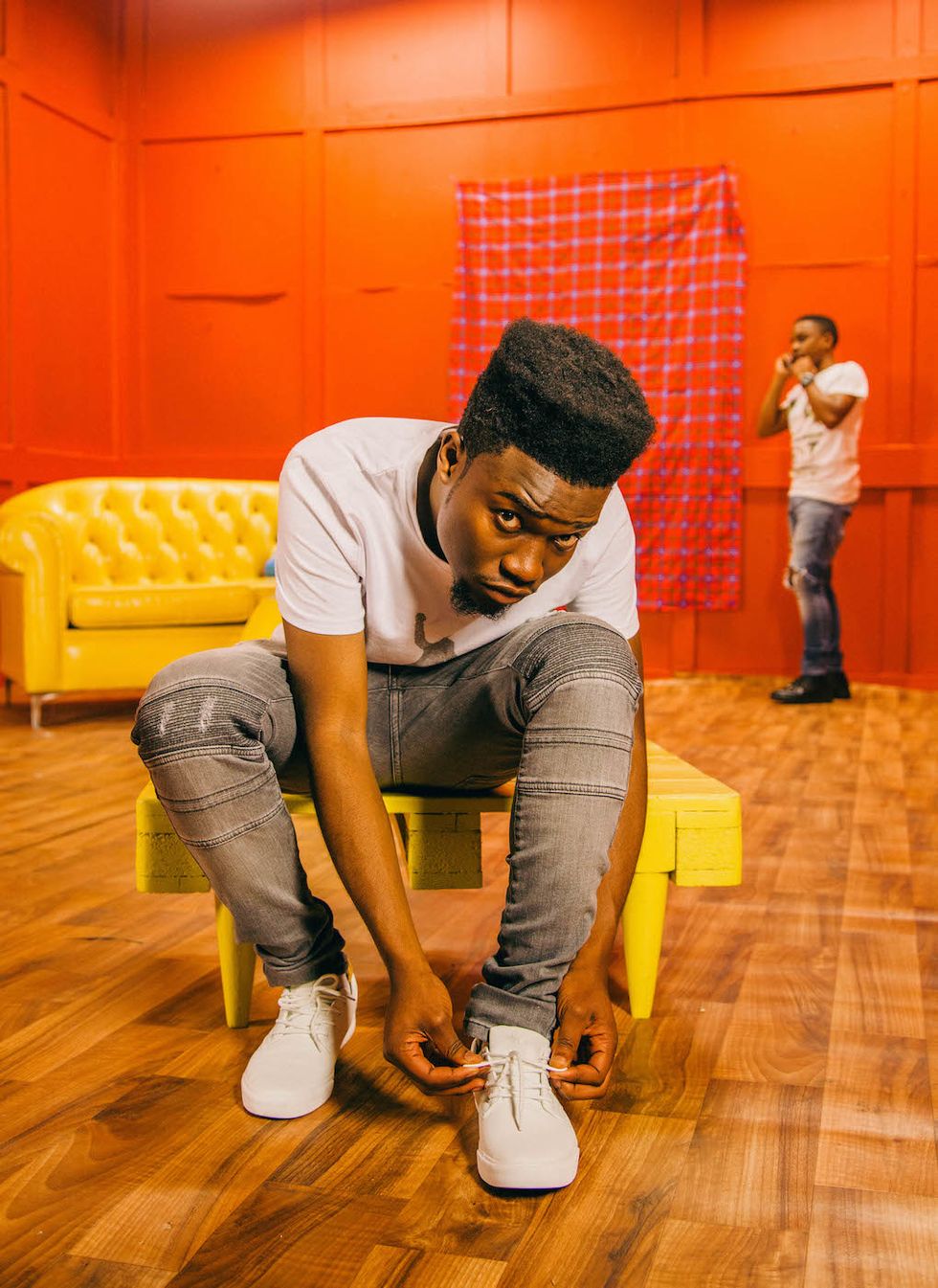 Photo by Sabelo Mkhabela.
You've been in the game for a while as an independent artist, but now you have a deal with Punchline Media, Vth Season and Sony Music. How has that changed things for you? And can you break down how you are working with those three entities?
First of all, I signed a licensing deal with Sony Music. So it's not a 360, I still get to call the shots, me and my team, I work with Punchline. So the process hasn't changed much. All that happens is we give Sony the product, and they push it. I also signed a co-management deal with Vth Season, so they are managing me and helping me with the push alongside Punchline. It's been really great. I feel like this whole pool of people working towards one cause—which is to get Manu WorldStar poppin' outchea—is working towards my favor. Look at the video set we on, look at the models and clothes that we have. None of this could have happened if I was a one-man team. So I appreciate everybody who's been rocking with me since I signed. Nothing has changed, we just brought additions. We didn't wanna change the process 'cause we felt like the creative process needed to stay the same.
Watch the "Nalingi" music video below, and check out some behind the scenes pictures from the filming of the video.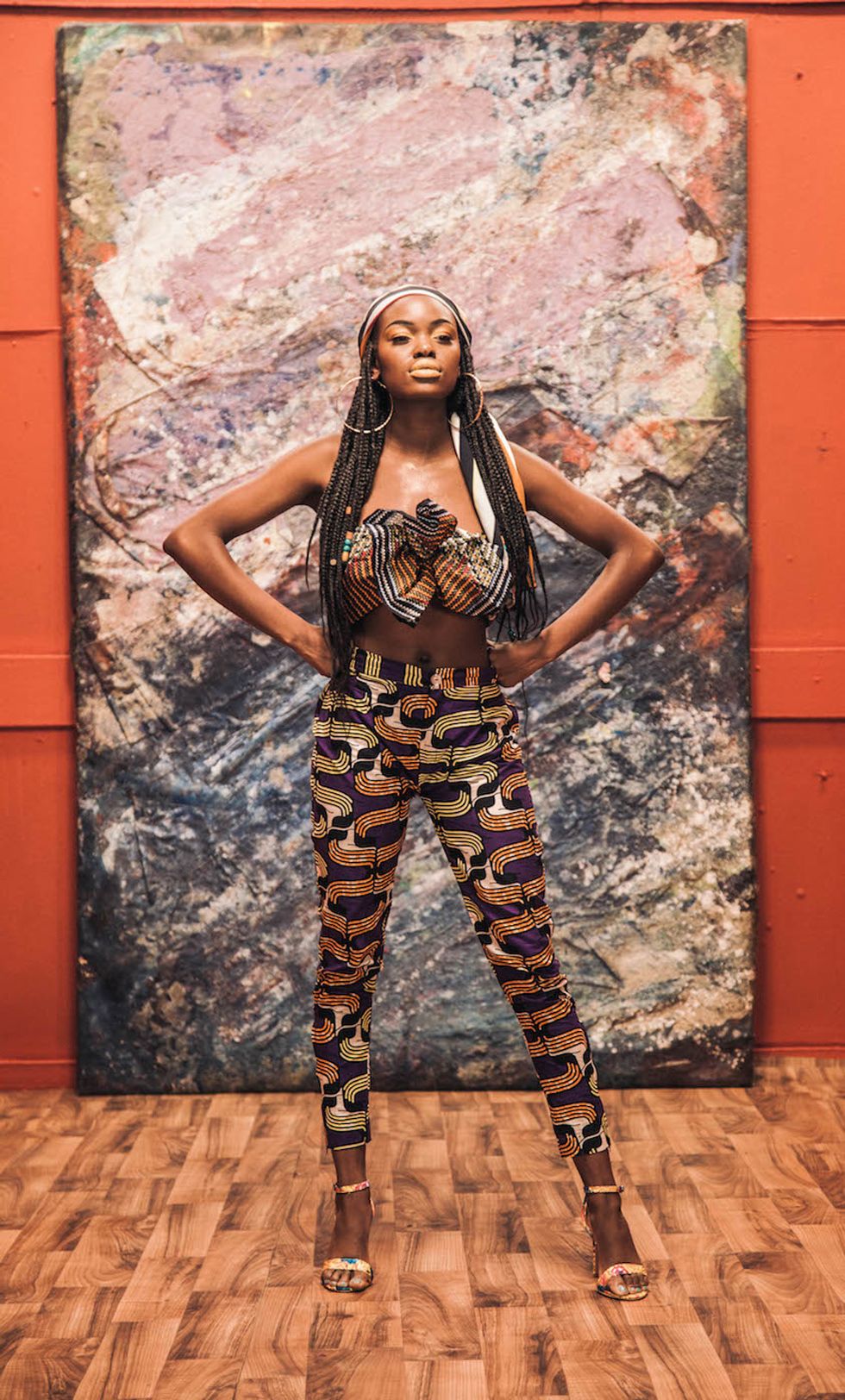 Photo by Sabelo Mkhabela.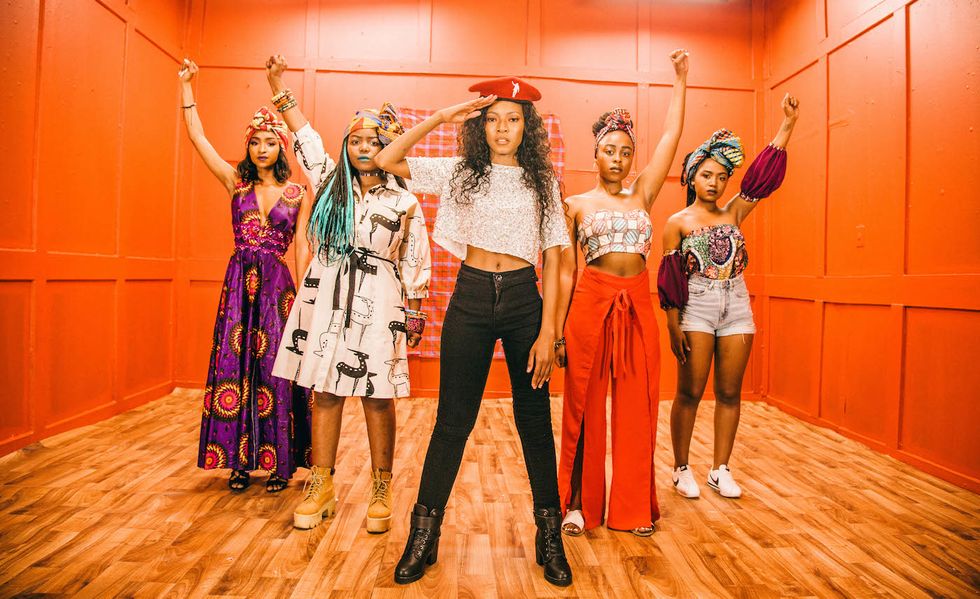 Photo by Sabelo Mkhabela.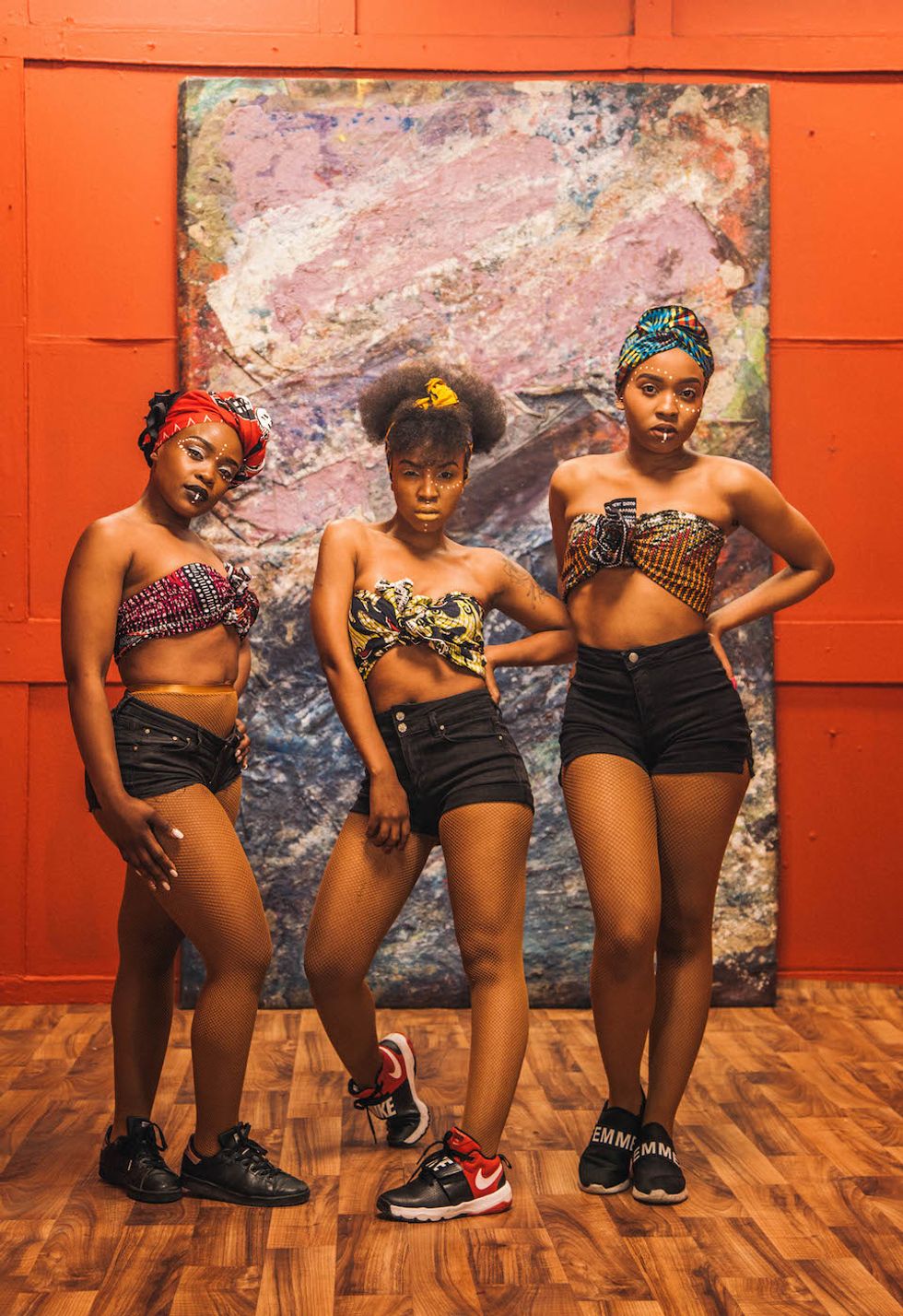 Photo by Sabelo Mkhabela.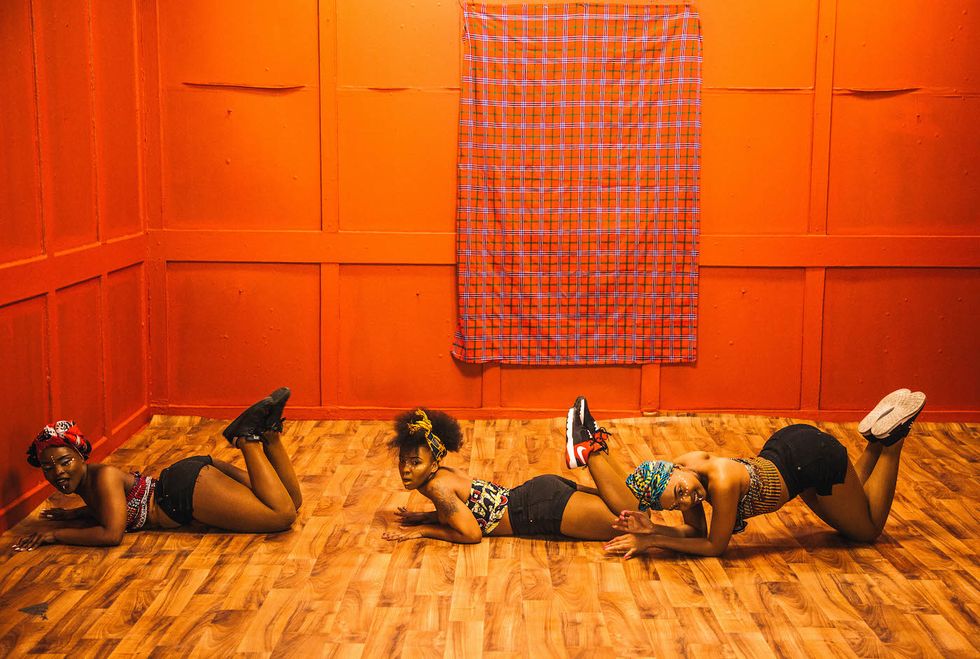 Photo by Sabelo Mkhabela.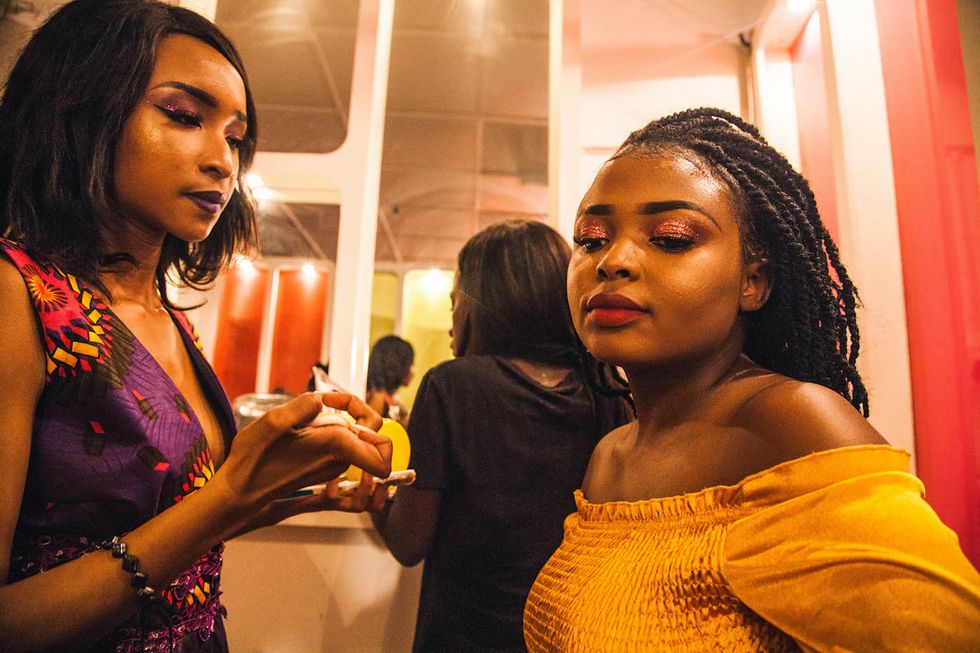 Photo by Sabelo Mkhabela.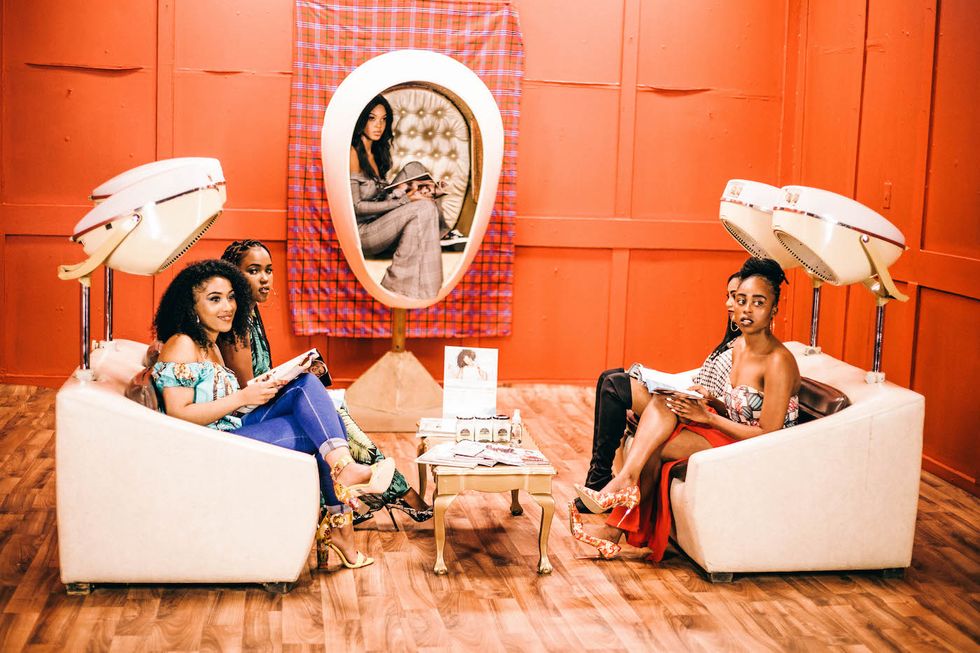 Photo by Sabelo Mkhabela.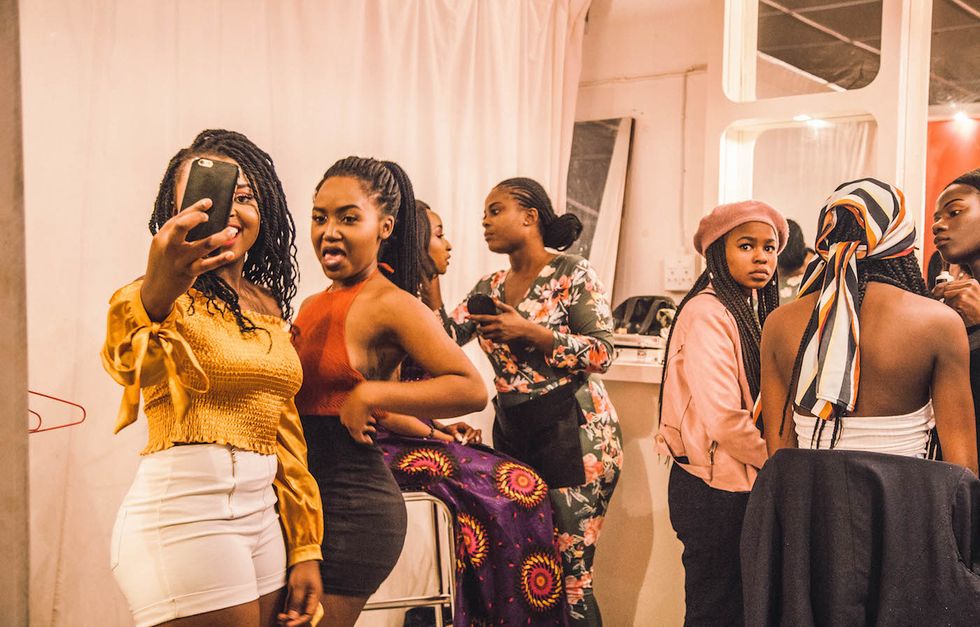 Photo by Sabelo Mkhabela.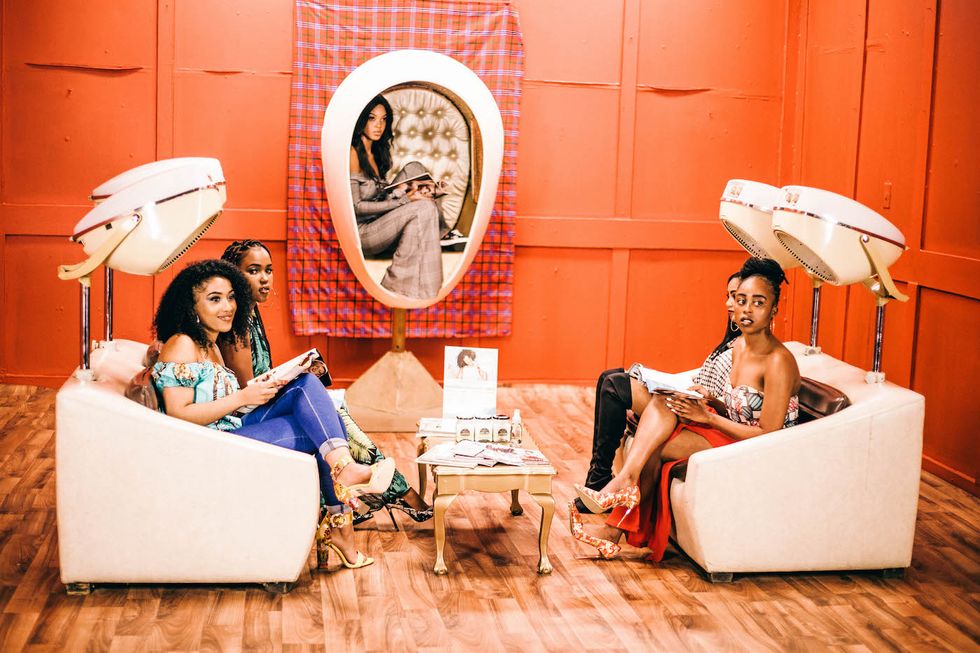 Photo by Sabelo Mkhabela.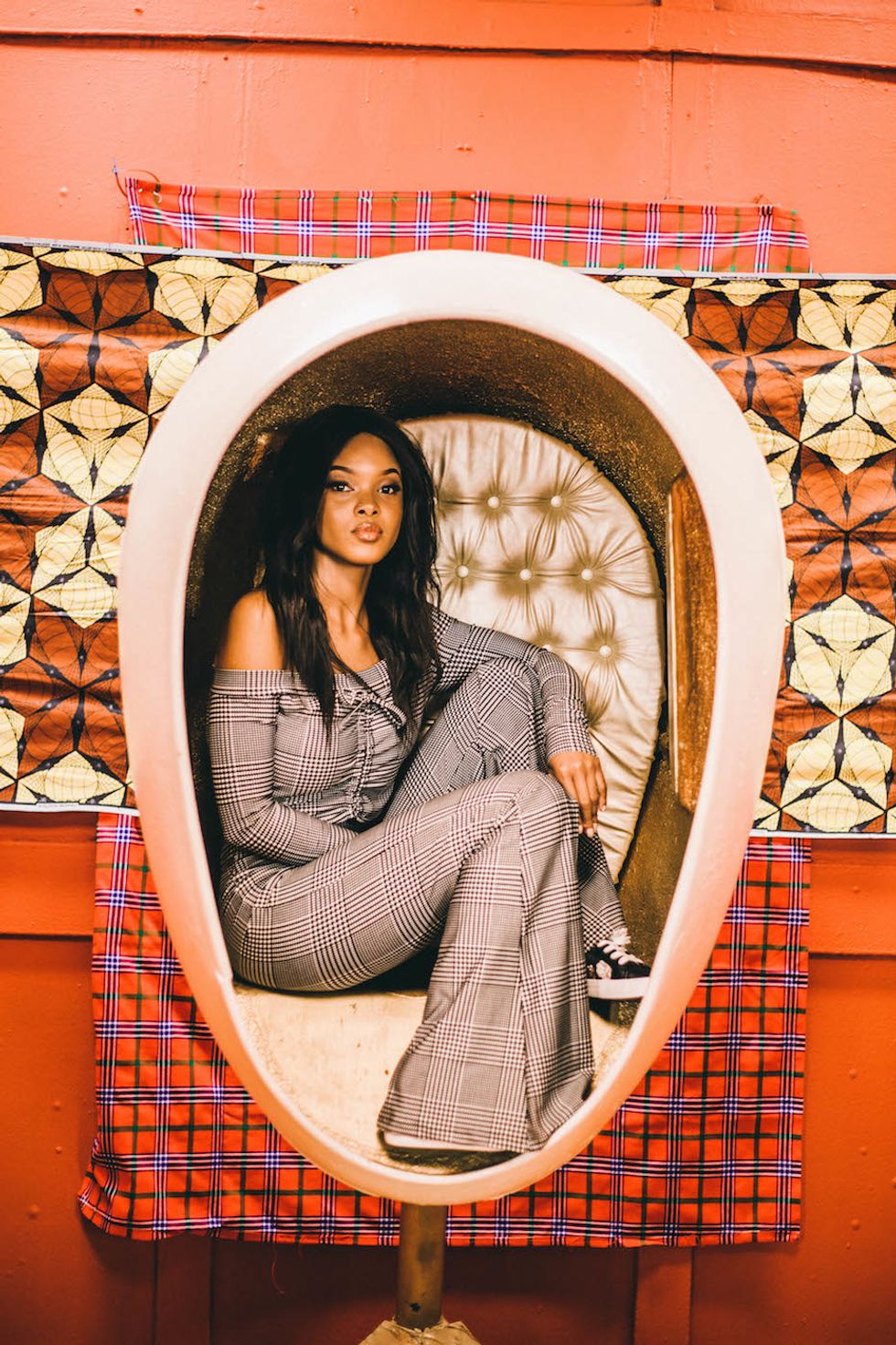 Photo by Sabelo Mkhabela.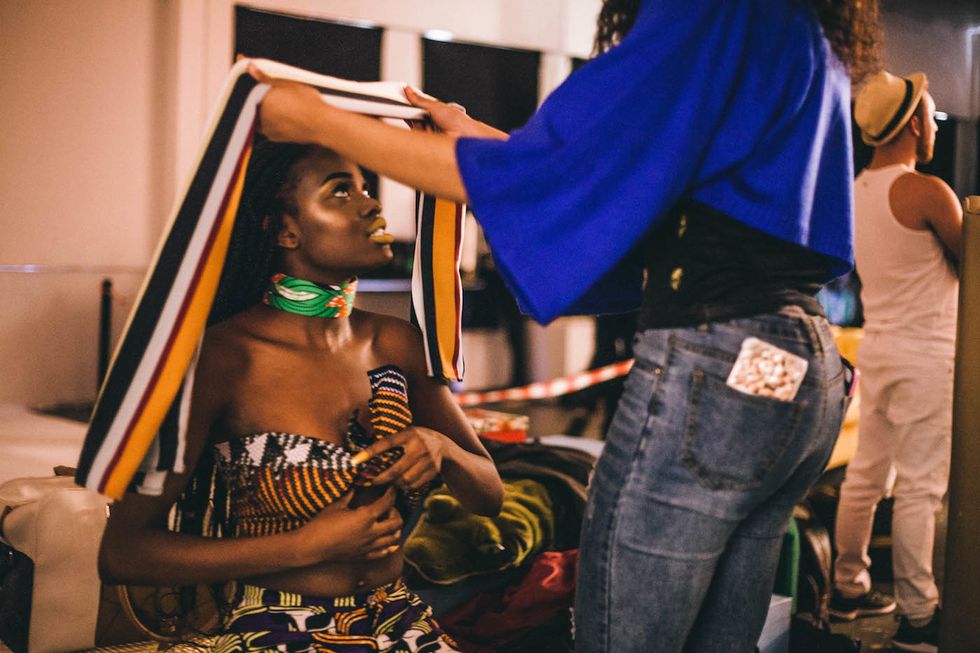 Photo by Sabelo Mkhabela.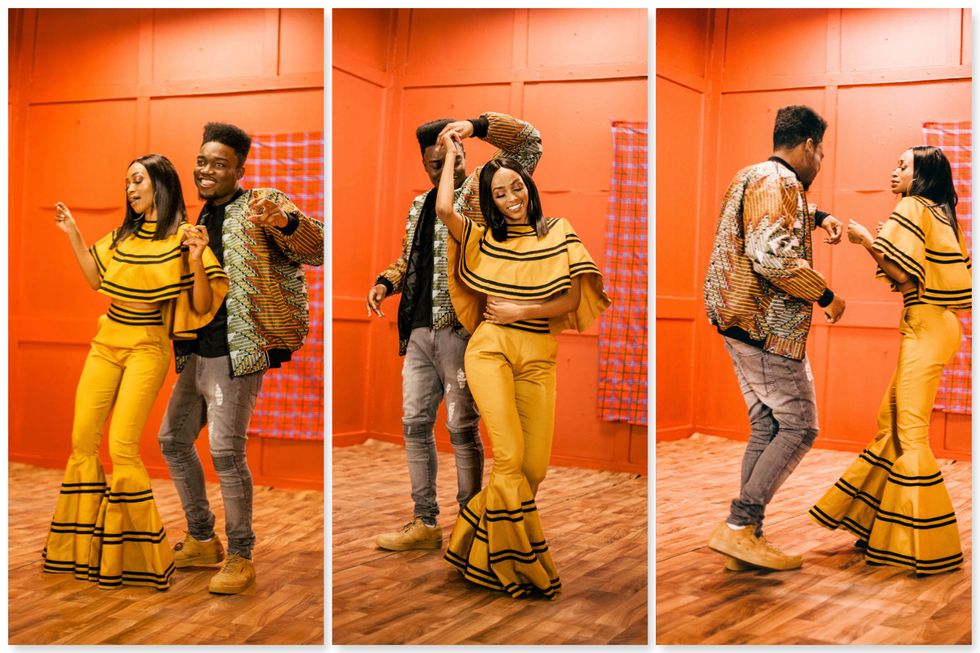 Photo by Sabelo Mkhabela.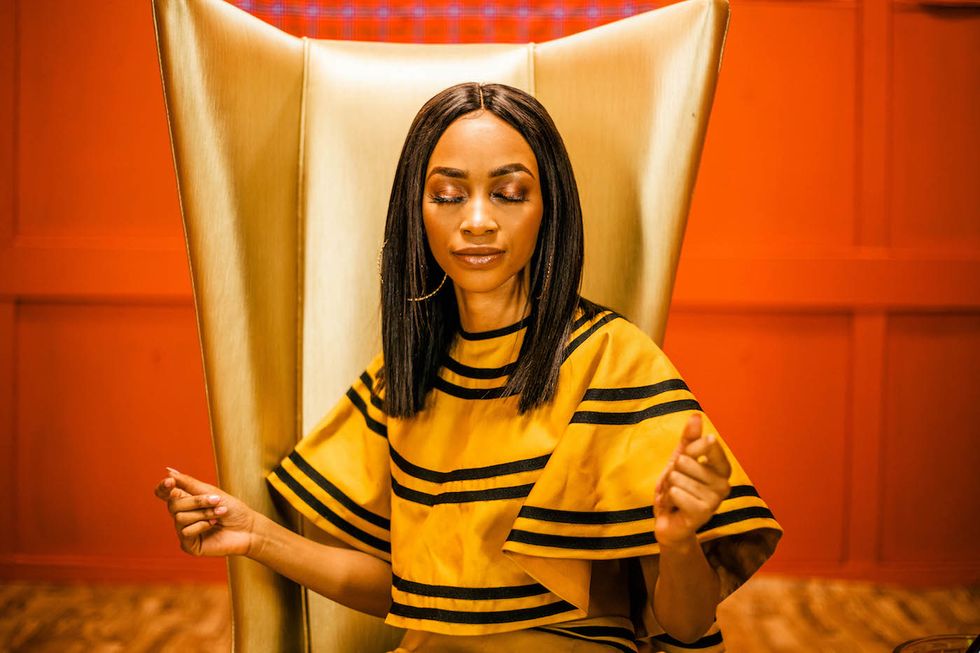 Photo by Sabelo Mkhabela.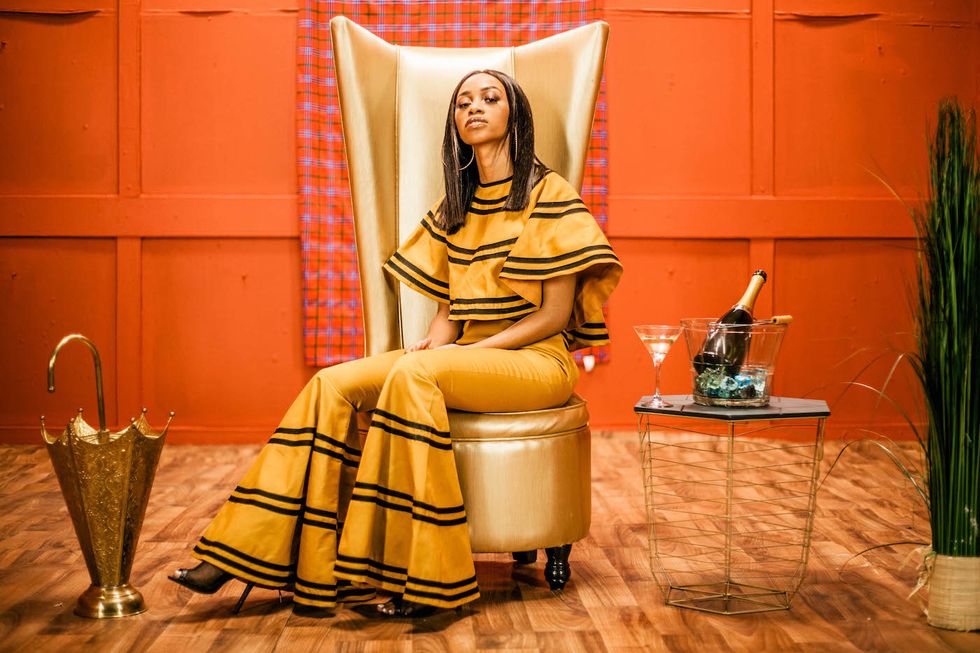 Photo by Sabelo Mkhabela.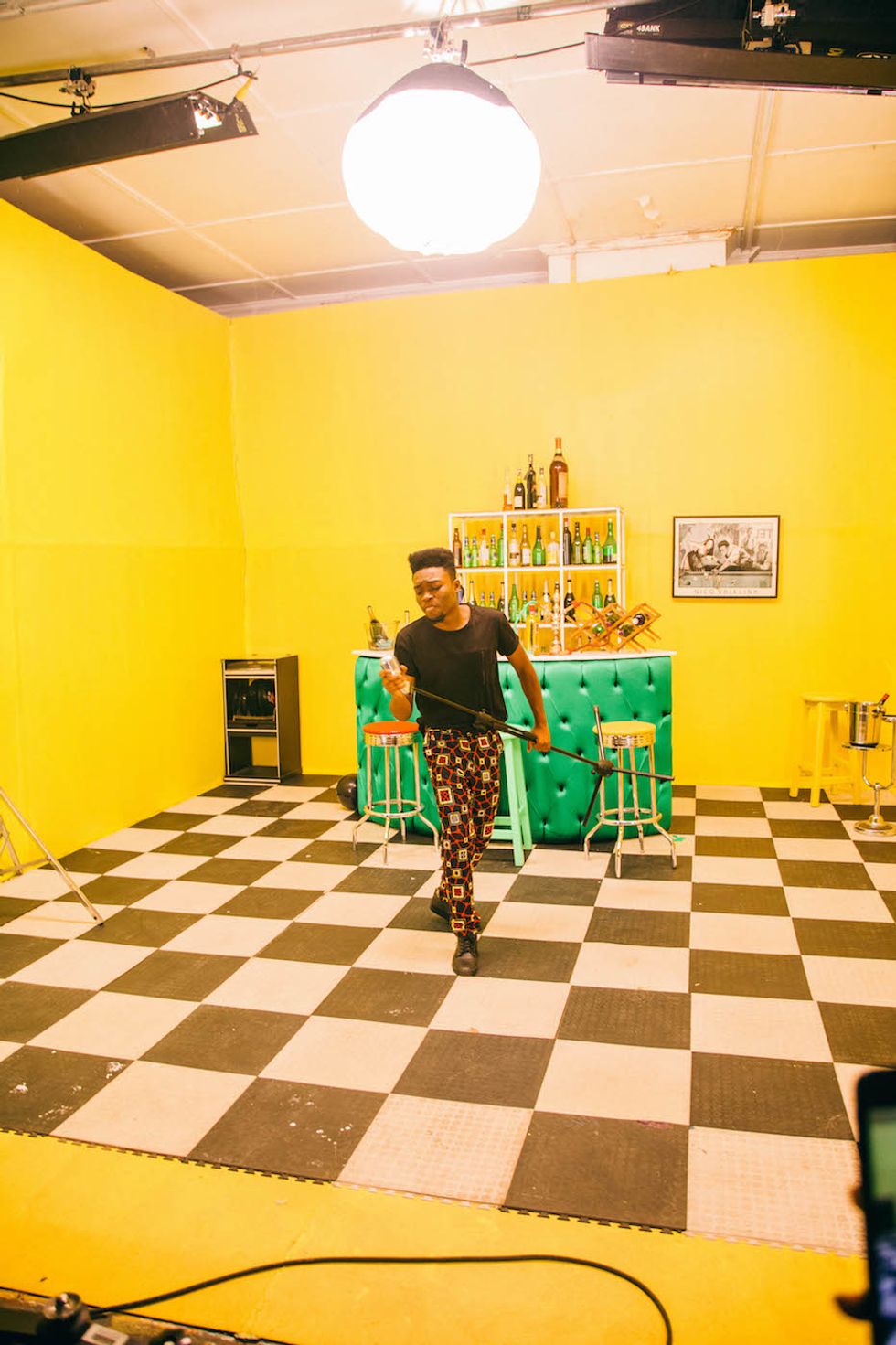 Photo by Sabelo Mkhabela.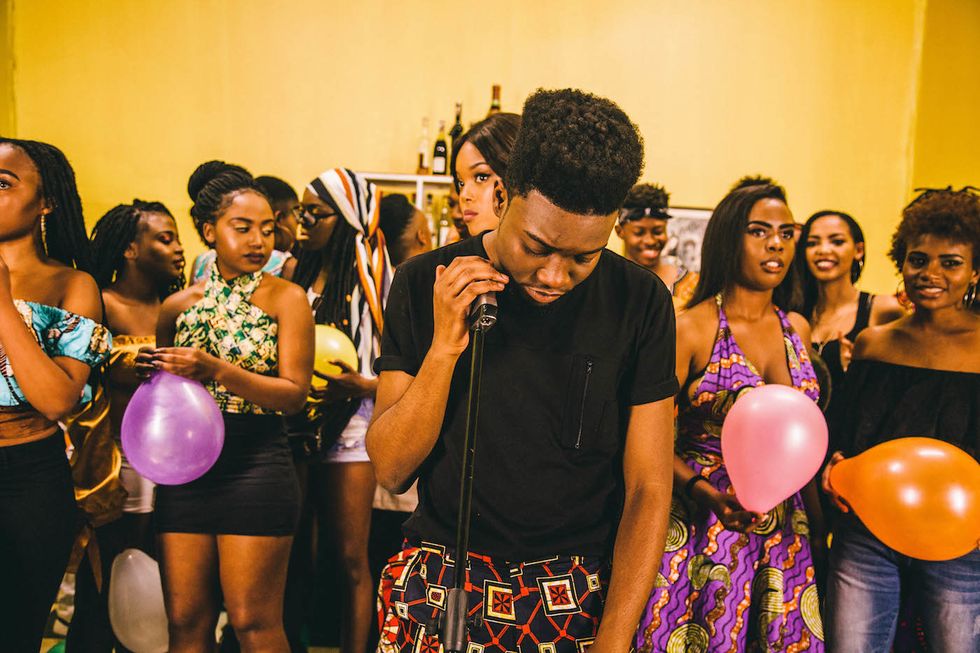 Photo by Sabelo Mkhabela.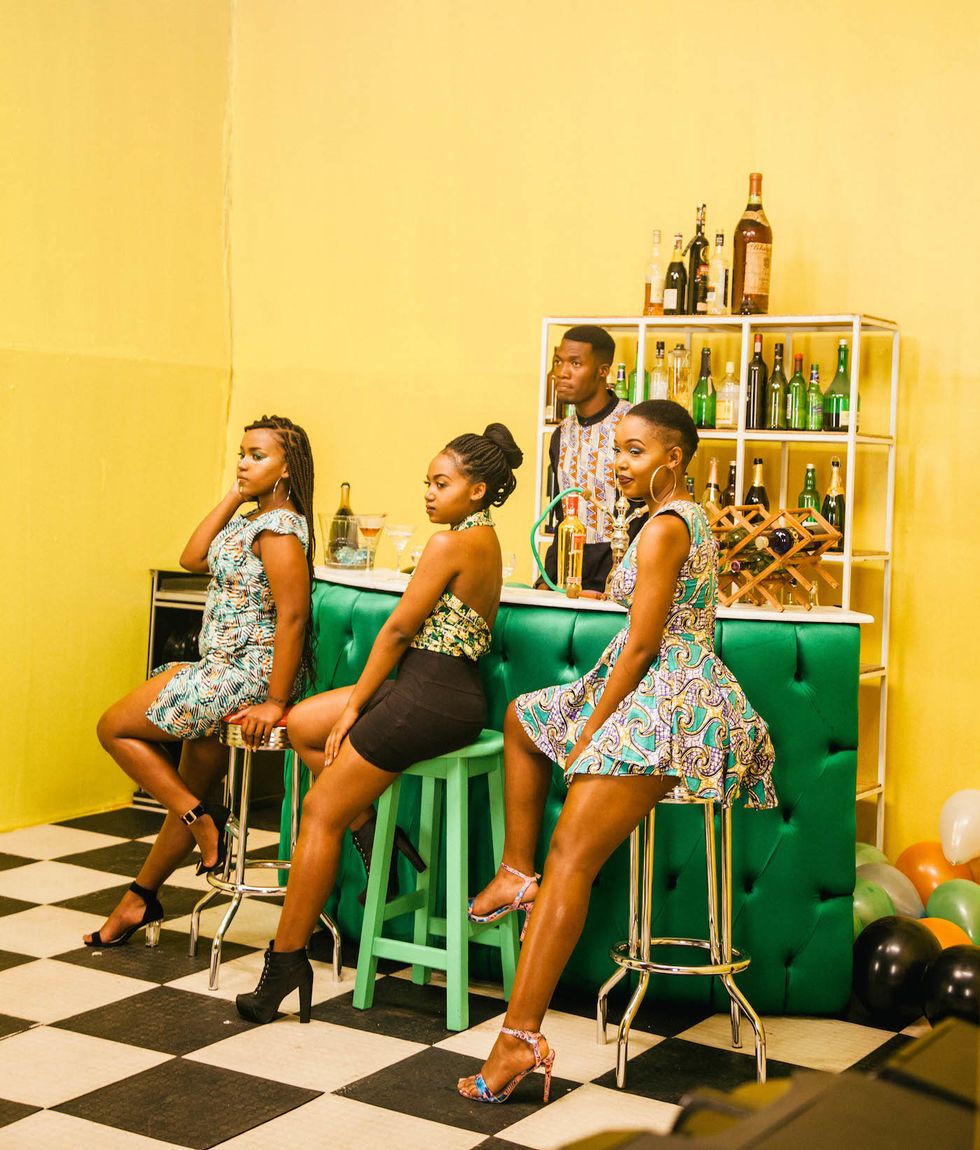 Photo by Sabelo Mkhabela.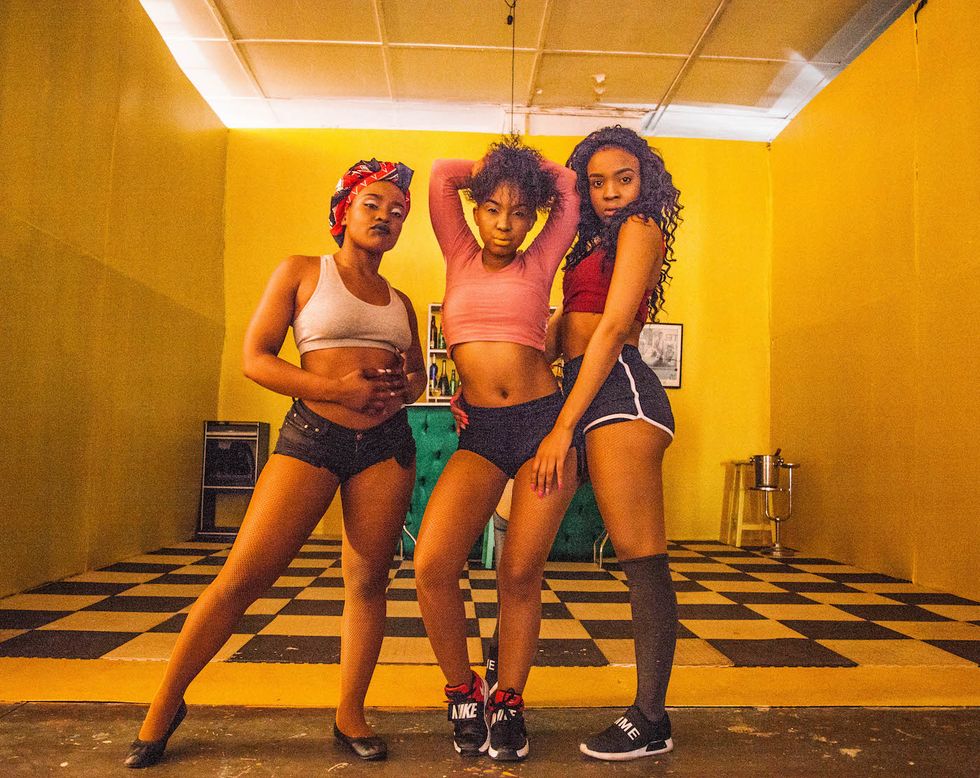 Photo by Sabelo Mkhabela.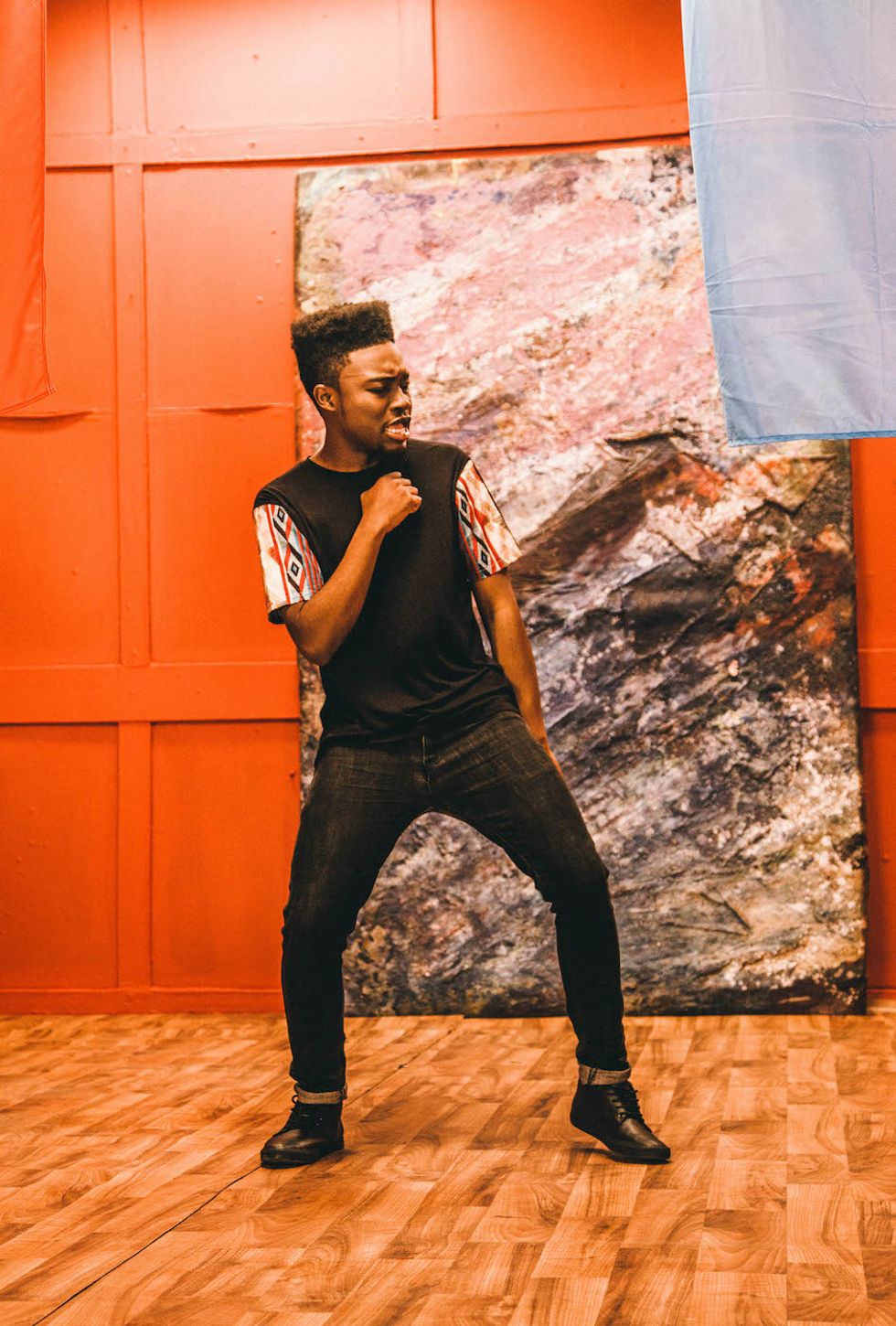 Photo by Sabelo Mkhabela.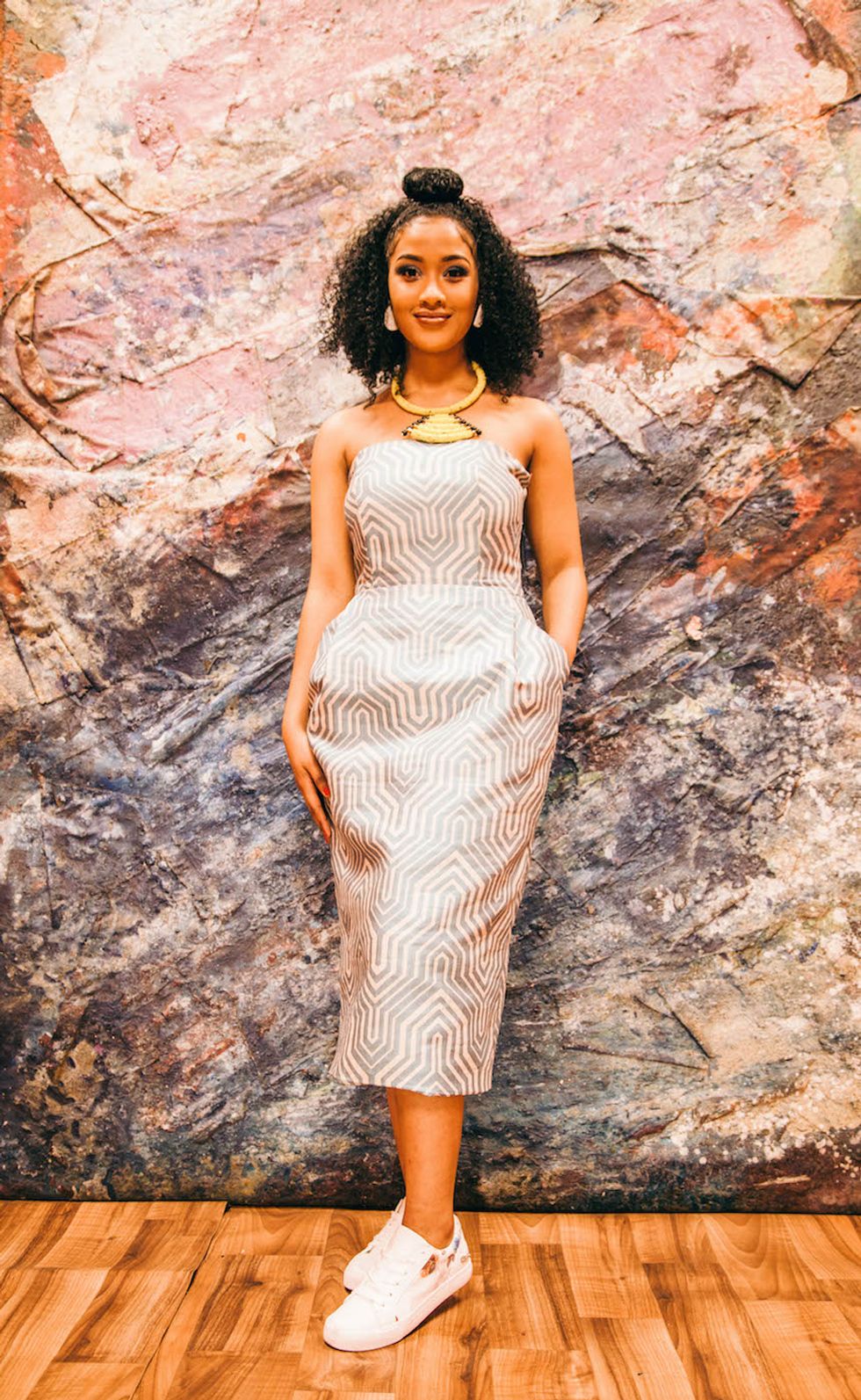 Photo by Sabelo Mkhabela.
All photography by Sabelo Mkhabela. His Instagram is awesome: @SabzaMK.