Popular
Listen To Rowlene's Highly-Anticipated Debut Album '11:11'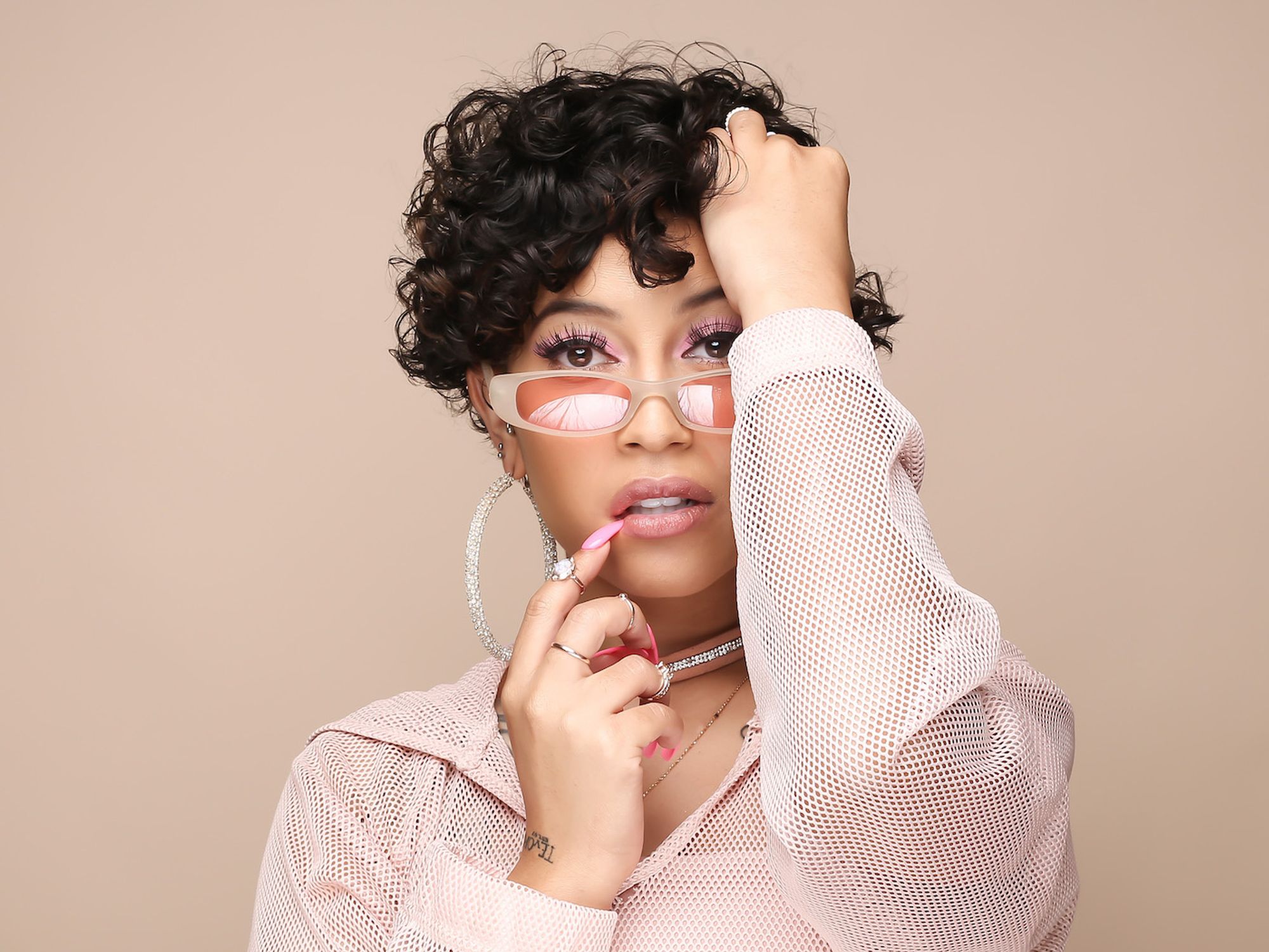 Image courtesy of artist.
South African songstress Rowlene releases her anticipated debut album, '11:11'.
If you're an avid Twitter user, then by now you should know that when the clock hits 11:11 am, the timeline gets to manifest and make wishes upon their lives and the things they want.
Well, for the Rowlene's fans who have been manifesting for the release of her debut album, their wishes have been granted. The project is finally here.
---
The long-awaited 12-track album comes after the recently released singles, "Stop," "Sunday Morning," and "Hypnotise," which have helped build anticipation for 11:11.
IM EMOTIONAL RN ... MY PROJECT IS REALLY TIMELESS IDC. NO SKIPS. VARIETY. A PLAYLIST.. I CANT WAIT FOR MY GROWTH FR… https://t.co/BL9Dl1s972

— 11:11 🌸🤖 (@11:11 🌸🤖) 1602280344.0
The album has been teased since September 2019 and was initially expected to drop at the top of this year.

"11:11 is connected to being in sync with yourself, your divine timing and purpose. I feel like music has been my purpose. I've allowed myself to be vulnerable and just to trust the process," she said in an interview recently.
Stop Rowlene feat. Nasty C (Official Music Video)youtu.be
Known mostly for her features, the The Tall Racks Records singer-songwriter has expressed how she wanted to keep the features to a minimum in her debut LP; only enlisting Nonso Amadi, Manana, Omari Hardwick and her label boss and frequent collaborator Nasty C.
In the same aforementioned interview, she continues: "I'm manifesting the best for this album without being attached to an outcome. I have a couple [of] themes that's discussed and performed, but I truly wanted to showcase my versatility."
The singer sure does show her versatility on the album. There's a wide range of sounds and cadences. Songs like "Hypnotise," "Make a Wish" see the songstress tap into Afro-beats, while "Piece of Heaven," "Even," "Smooth" and more, are R&B/Soul songs. "Danger," "You on You," are upbeat pop songs that have potential to be radio smashes.
Stream 11:11 on Apple Music and Spotify.