Zamrock was born in 1970s Zambia out of influences from James Brown's funk and Jimi Hendrix's acid guitar.
In recent years, the fuzzed-out and psychedelic Zamrock sound has been turning heads with vinyl reissues from some of its pioneering bands, the latest of which comes in the repressing of the Vinyl Me, Please anthology The Story of Zamrock, originally released in 2020.
Put together in conjunction with with Now Again Records and Strawberry Rain Music, VMP's Zamrock anthology will consists of eight albums from seminal Zamrock groups Witch, Amanaz, 5 Revolutions, Ricky Banda, Ngozi Family, Oscillations, Fireballs, and Crossbones.
VMP initially shared the anthology with an accompanying mini-documentary The Story of Zamrock! The Zambian Rock Sound 1972-1978, which takes a look at the genesis of the sound, the people behind it, and the sociopolitical events that shaped it. It features rare interviews with members of Amanaz, Oscillations and Crossbones.
---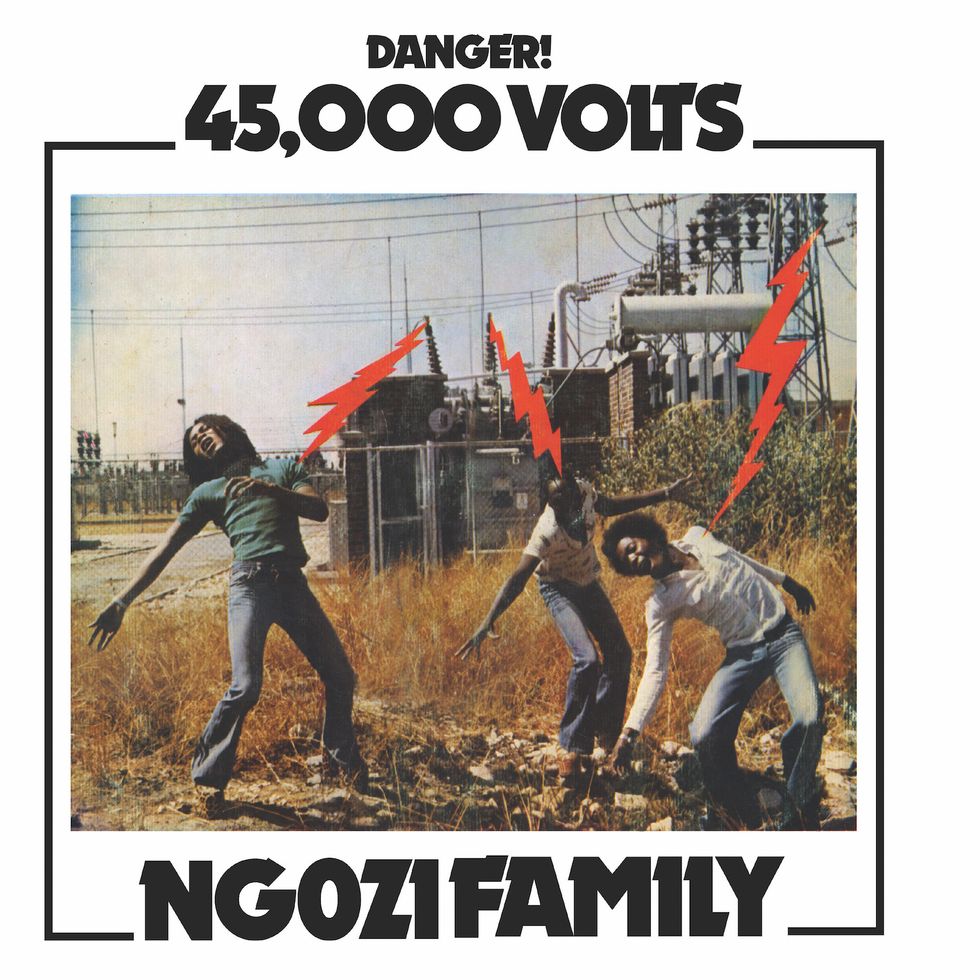 Album cover Ngozi Family's '45,000 Volts'Courtesy of Vinyl Me, Please
"The Story of Zamrock! The Zambian Rock Sound 1972-1978 is a snapshot of the social and political backdrop of Zambia's rock music scene in the 1970s... The short film weaves together interviews with nine artists and music industry professionals from the era and provides anecdotal insights into the creation and production processes of Zambia's burgeoning 1970s recording industry," VMP tells OkayAfrica.
"The Story of Zamrock puts a face to some of Zambian rock's most cherished songwriters, presenting interviews with surviving members of Amanaz for the very first time and introducing the eccentric A&R executive Billie David Nyati of the independent Zambia Music Palour label.
Also featured are Zambia's first female recording artist Violet Kafula of Crossbones and physically challenged guitar wizard Victor Kunda Kasoma of Oscillations," VMP explains. "Eschewing voiceovers or academic exposition, the short documentary is a refreshing insider window onto one of the 20th century's most compelling outsider rock scenes."