Style
The Best Street Style from Chanel's Debut Show in Dakar
Photo: Adedamola Odetara
From breezy silhouettes and bold colors to monochrome dressing, these were some of the stand-out looks from those attending the French house's Métiers d'art showcase.
There's a buzz in the Senegalese capital and an upbeat mood on the streets -- thanks in large part to Chanel unveiling its Métiers d'art collection on Tuesday. In the lead-up to the French luxury house's history-making show in Dakar, Dakar Fashion Week had just closed out with an all-white afterparty at the Phare des Mamelles, and a three-day cultural program to engage local creatives across art, film, and music captivated visitors and locals alike.
---
Celebrities, supermodels and industry insiders all gathered at the former Palais de Justice to witness the first European fashion brand staging a show of such prestige as Chanel's Metiers d'art. The annual event, exclusive by nature, attracted stand-out looks, both on the runway and off.
Bold colors shimmered under Dakar's glorious sunlight. Some attendees put their individual tweaks on streetwear staples. Others came looking regal, wearing Senegalese traditional attire like the grand boubou.
Should you be looking for style inspo for the remaining part of the year, or something to boost your fashion game come 2023, OkayAfrica picked out these top streetwear looks and trends to pick from:
Accessories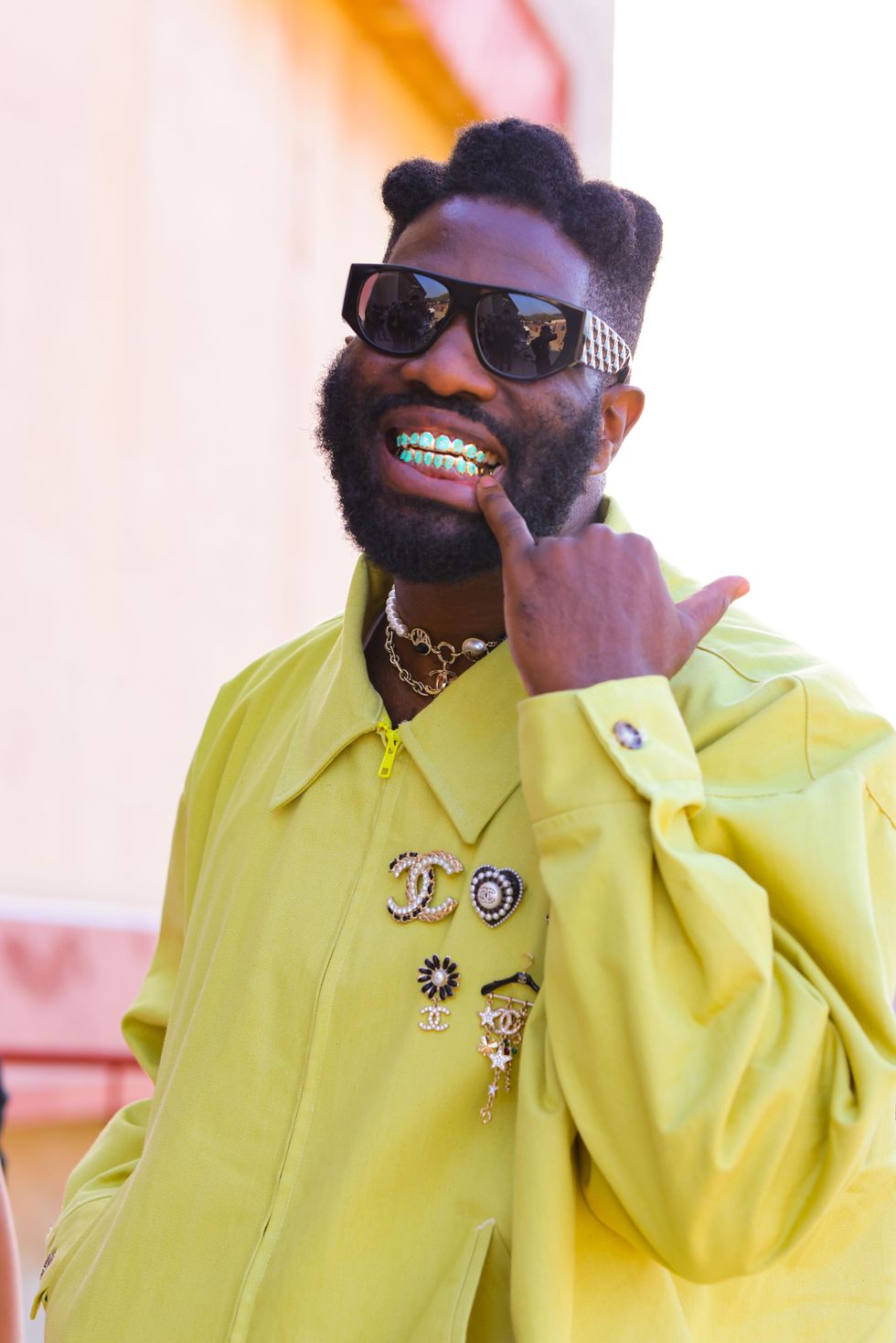 Photo: Adedamola Odetara
Among the celeb sightings at the event was Nigerian American rapper Tobe Nwigwe,who, surprisingly, didn't arrive enveloped in mint-green. The color has quite wholly been his artistic choice, reflecting in his music videos and tour campaigns.
At Chanel's Métiers d'art, the Grammy-nominated artist wore a zipped blouson jacket matching set, in pastel yellow. For an elevated touch, he added a Chanel pearl necklace and a range of brooches were pinned to his jacket. The house's instantly recognizable interlocking CC insignia was also pinned to the back of the jacket, and he had a small black Chanel purse attached to each of his jacket legs.
Sure, this kind of high jewelry look may break the bank, but the inspiration is all that counts.
Monochrome
A variety of monochromatic looks descended on the grounds of the Palais de Justice, proving once again how timeless this wardrobe player is, no matter the season. To be biased, we are referring to the superior monochrome dressing of black and white.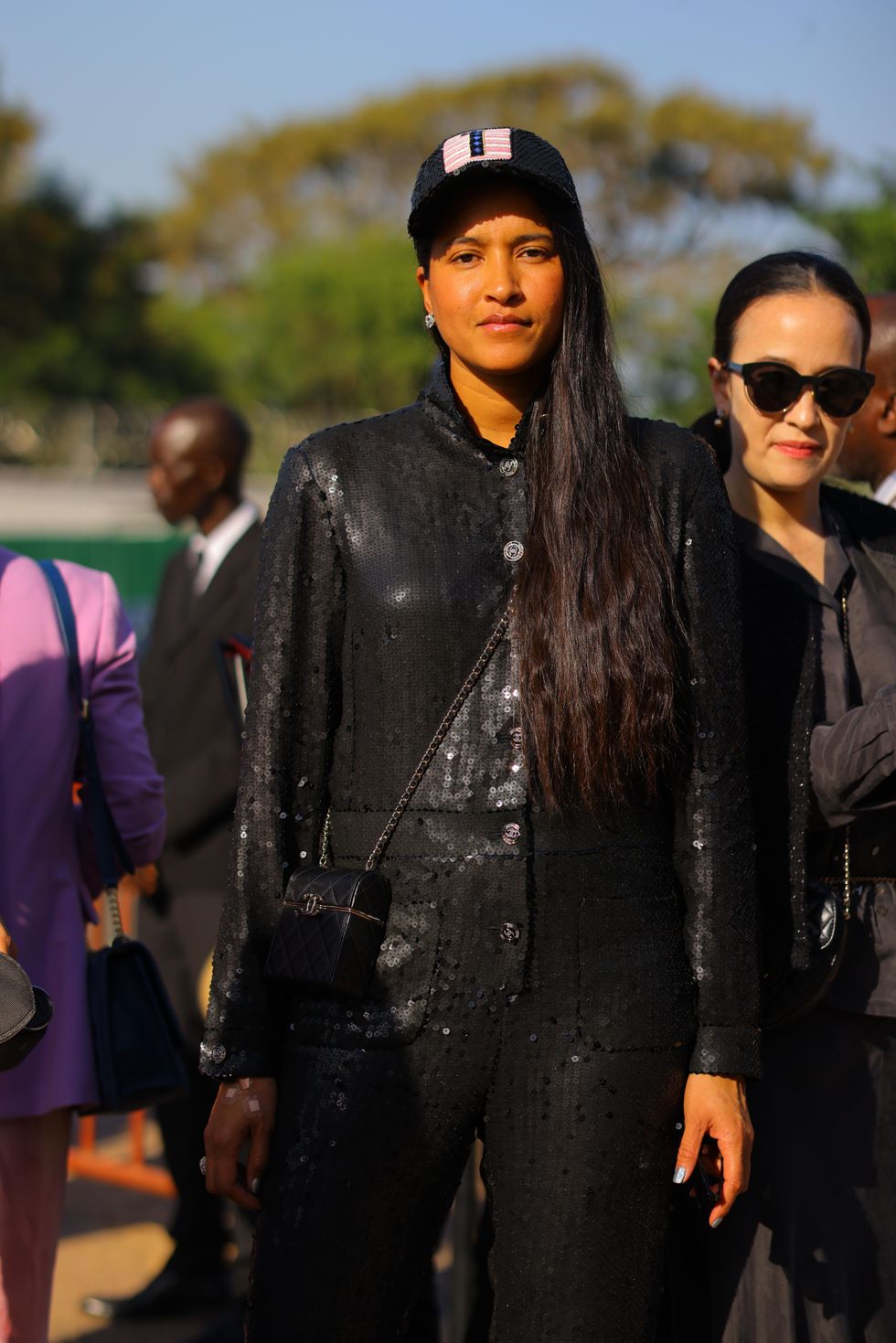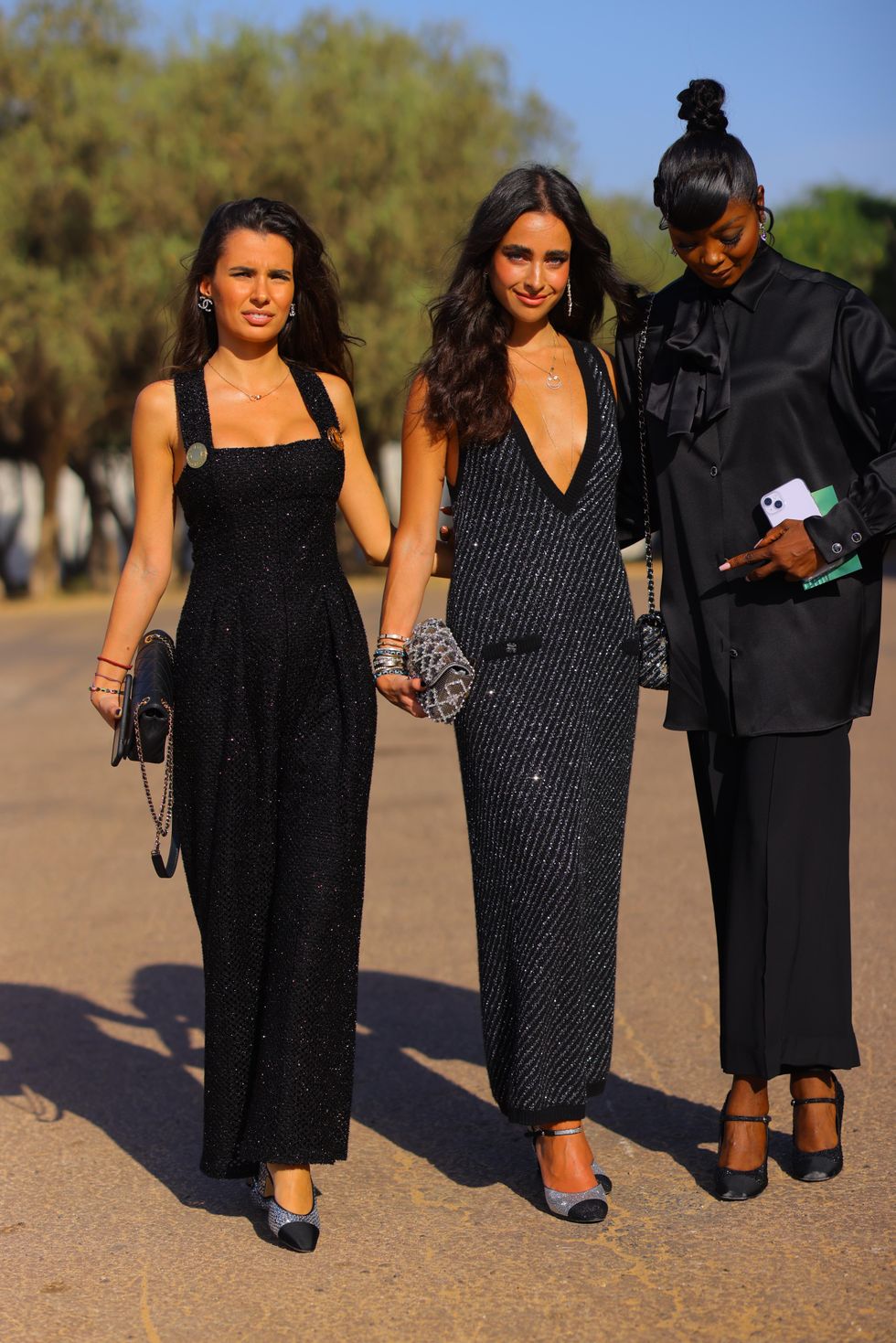 Boubous
​African folk dressing has been making it into street style moments. Case in point, this year's Lagos Fashion Week. The Senegalese are proud of their heritage, whipping out embroidered boubous in wax fabric and silk for Chanel's show. In warm and vibrant colors, too.