On October 30, 1974 — in Kinshasa, Democratic Republic of Congo — 32-year-old Muhammad Ali beat 25-year-old George Foreman in the eighth round of the Rumble in the Jungle boxing match, reclaiming his title as heavyweight champion of the world. While amapiano champs Scorpion Kings don't need to reclaim any titles, their latest album Rumble In The Jungle — which invites Congolese singer TRESOR into the ring — draws inspiration from that fateful day.

After going round-for-round with Scorpion Kings,The Return Of The Scorpion Kings and Once Upon a Time in Lockdown, DJ Maphorisa and Kabza De Smallreleased Rumble In The Jungle on April 9 this year. The 14-track album sees TRESOR, a three-time Best Pop Album winner at the South African Music Awards, lend his smooth, soulful voice to the amapiano sound the duo has perfected over the past few years. The two singles released so far, "Funu" and "Folosade," have hinted at the direction the Scorpion Kings have taken on their latest offering — and how they want to expand the amapiano genre.
Maphorisa, who's long earned his belt for pumping out hits for almost a decade — from Uhuru's "Y-tjukutja" and Mafikizolo's "Khona" to his own "Oncamnce" featuring Stilo Magolide, Kwesta and Zingah — spoke to OkayAfrica over Zoom. His studio has become a legendary haven for artists, both up-and-coming and established, that pass through it — including Kabza De Small, whose I Am The King of Amapiano: Sweet & Dust helped introduce amapiano to a wider audience.
---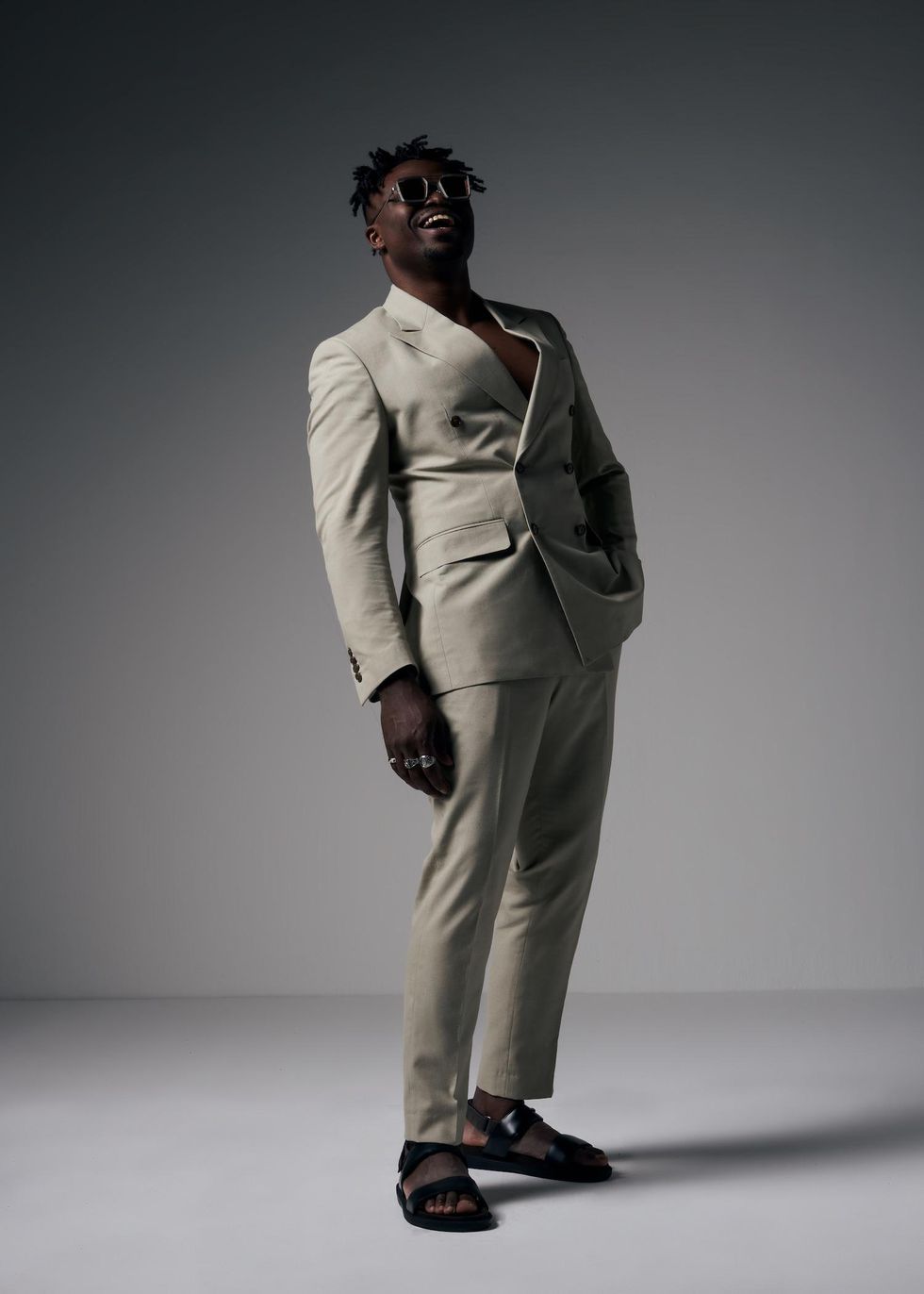 TRESOR.Photo via Platoon.
Can you take us back to how you first met Kabza De Small and clicked with him?

Live gigs helped me evolve and stay on top of things on the streets. Before organising a gig, I would always ask: "Who's popping? What's going on? What's new on the scene?" Once in 2018, before doing a show in Soweto, I asked, "Who's upcoming?" And the streets responded with a conclusive, "Stokie and Kabza". So I booked them. Kabza had a hot single at the time, "Umshove," and I immediately suggested that we work together. His friend also told me how he'd been a huge fan of my music from the Uhuru era. But with amapiano, I didn't want to interfere much by introducing too many new elements. I was already a fan of the sound. Back at the studio with Kabza, I would study him while he did his thing and then step in where I'm mostly good at — songwriting and recording vocals. We had two different chemistries that benefitted from each other. We really vibed in studio, and as a result, composed a lot of music and experimented with new sounds.
During that period when we were releasing a lot of music, I feel like South Africa started switching up and getting influenced by what we were doing — and our sound, too, started evolving. There are certain sub-genres within amapiano that started emerging — such as instrumentals that didn't work in studio, but were a hit in the club.
What motivated you to invest so much in amapiano?
With my gigs, I wanted to understand people's reactions to this new sound because amapiano was underground. What really sparked my interest in the genre was that, at the time, I was looking to get into something that originated in South Africa. Amapiano is part of kwaito and dance music. When I started working with Afrobeats, which hails from Western Africa, I felt that we didn't have a sound that strongly represented South Africa. When I started paying close attention to amapiano, I knew that this was a sound that would take South Africa to the world. There's a lot that you can do with amapiano — you can make it soulful, funky, dusty and hard or jazz it up.
You've made amapiano more accessible than gqom…
At some point, I knew that gqom would reach its sell-by date because it was fast-paced and dark. I find that once a genre becomes dark, the songs end up sounding the same. Gqom was dope but I also felt like it was, only, for certain people. However, with amapiano, I realised quite early on that there was a lot that we could do with it.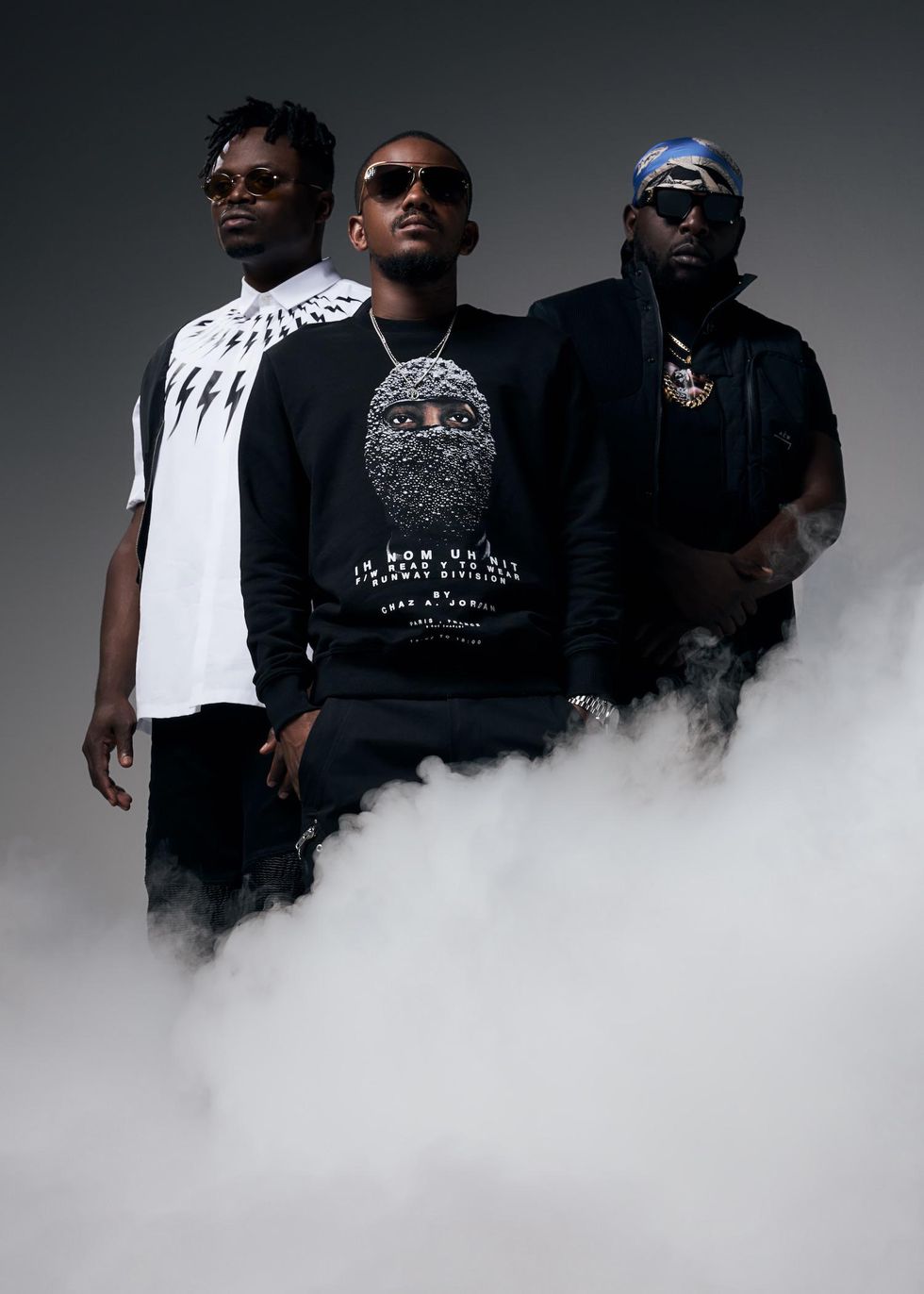 Scorpion Kings & TRESOR.Photo via Platoon.
How do you make songs blow up?

How it usually happens is that we'll either do an ordinary or exclusive mix, then publish it. People start paying attention to it — some music bloggers will distribute it on their blogs, websites and YouTube channels. That's generally how our songs start growing. This usually helps us measure a track's potential because, the truth of the matter is that, we have a lot of songs but not all of them are going to be massive hits. There's a trend to this thing! Most songs that made it big were because someone posted a video of, either, myself or Kabza DJing or dancing to it. Social media dance challenges also help songs blow up. Lastly, a big shout out to TikTok for always putting us on!
Do you remember first hearing or using the word 'amapiano' to describe the music?
Amapiano was a term that we used to diss a song that didn't fit neatly into the gqom or house music categories, which were the popping mainstream sounds back then. At some point, amapiano really sounded ratchet and too jazzy, especially to fans of deep house music!
What makes your partnership as the Scorpion Kings work?
Collaboration. With my experience, I was able to share a lot of knowledge with Kabza. I've seen a lot of loopholes in how people run record labels and treat artists, so it was important that I pass on that information! Travelling also opened my eyes to how best to navigate the music industry. In LA, for example, I realised that you can be a big artist and not write your own songs. In South Africa, most musicians think they have to write, produce and engineer their own tracks. Travelling has also taught me that we need to introduce some major changes, soon, because the music game has long changed. First up, don't sign with a major label — you can own your masters and get a distribution deal. Plus, social media and streaming platforms are good tools for growing music. Technology is moving us forward. I helped Kabza apply a lot of the lessons I was teaching him — they worked and I'm really proud of him. Going forward, the music business will be easier for the next generation of artists!
And now Kabza has his own label, too…
Yeah, he does. I encouraged Kabza to start his own record label because it's important for those young musicians who look up to him to understand that they, too, can make it on their own!
Both you and Kabza were born in November. What's your age difference?
He's 28 and I'm 33.
You have this gift of working with, and bringing out the best in, great vocalists — Samthing Soweto, Sha-Sha and now TRESOR. What's been the motivation behind each of the releases that you've put out as Scorpion Kings?

I think it was chemistry. The energy was really good. When we dropped the very first Scorpion Kings album, I snapped and said, 'We've got seven good songs, we're releasing this thing!' I didn't even consult Kabza because he would have told me to wait. On the first Scorpion Kings album, there was only one melodic song. At the time, amapiano producers were switching things up — from Kabza's "Umshove" came De Mthuda with "Shesha Geza." That was the first melodic amapiano song. Before then, amapiano was more kwaito-ish rapping and chanting, and no real singing. The switch-up meant that everyone could now sing on amapiano. Then we did "Amantombazane" with Samthing Soweto and injected some soul into the genre. This song became another game-changer, and every amapiano producer went back to studio and started using more vocalists. On the same album, we had "Vula Vala" featuring Nokwazi and Vigro Deep.
How did the collaboration with TRESOR come about? Word on the street is that you recorded during lockdown...
During the first lockdown, we did a COVID-19 track for Brand South Africa's Play Your Part — Africa Unite campaign. The song featured myself, Kabza De Small, Ricky Rick, Rouge Rapper, Youngsta CPT, Dee Koala, Sha-Sha and TRESOR. I loved how TRESOR delivered on that track. He sang in what I can only describe as a deep African tone and finished off with some Arabic scales. His style of singing really stuck with me! TRESOR and I had been wanting to work together for about five years. Straight after the Brand South Africa project, I told Kabza that we needed to move to the next level — making amapiano for the broader African market. Africa is loving amapiano! I've been getting calls from Ghana and Nigeria. I suggested that we add Swahili, Lingala and French to our beats. TRESOR would record files in his studio and send them over for us to work on, and we would send them back to him!
You've also been part of the wave of African artists working with international names — on the Major Lazer track "Particula" and being a co-producer on Drake's "One Dance." What's your take on how music from the continent is being received right now?
Working on these projects was exciting. Most importantly, for me, it was also about learning new lessons and ways of doing things so I could spread them to others and change the game in my country. South Africa is too enclosed — everything just stays here! Most South Africans don't travel so only a few things ever blow up internationally! That's a trend that aspiring artists need to see us changing.
Do you think Rumble In The Jungle will be another game-changer?
I'm nervous about how it might perform in South Africa, but excited about how this album will impact Africa. Hearing French and Swahili on an amapiano track was unreal. We've peaked in South Africa, and now it's time to venture out, collaborate with new people, and give amapiano a longer shelf life.